clubasia 19th Anniversary St. Patrick's Day THE WILD ROVER 2015 Japan's largest Irish event!
room
Address
東京都渋谷区円山町1-8
turned_in_not
Advance Sale
3500
turned_in_not
Tickets for today
4000
description
Event Details
Location
Shibuya clubasia / VUENOS / Glad / Lounge NEO
OPEN: 14: 00 / START: 14: 00
ADV: 3500yen (Drink separate) / DOOR: door.4000yen (Drink separate)
clubasia 19th Anniversary
St. Patrick's Day THE WILD ROVER 2015
First performer announcement!
3/22 (sun)
Shibuya clubasia / VUENOS / Glad / Lounge NEO
OPEN & START 14:00
Ticket adv.3500yen (Drink not included) / door.4000yen (Drink not included)
* 1/31 release
Chit Pia 0570-02-9999 (P code: 235-912)
Lawson knives 0570-084-003 (L code: 78171)
e + http://eplus.jp/
The Cluracan store
MOONSTOMP store

BAND
JOHNSONS MOTORCAR
OLEDICKFOGGY
JUNIOR
16TONS with ally
THE RODEOS
MoDERN B beard
Revili'O
MOHIKAN FAMILY'S
MAGUMI AND THE BREATHLESS
LOS RIZLAZ
THE 69YOBSTERS
CAVE GAZE WORLD
Cubetone
RIDDIMATES
Stop orchesta
TIGERLILY
Escalera al Cielo.
Tokyo Cancan Rhythm
qimygo & MAYONAKA Band
Pinch of snuff
Stellamira
Beat Bahnhof
The Shuttles
and more…

-Performance-
BAGPIPE BLASTOS

DJ
THE WILD ROVER
HIDETO / KAKEI / KIRK / YASU

Cooperation / Sponsorship
HOT STUFF PROMOTION
Clam-Bake
MOONSTOMP
Irish Network Japan
Irish Pub THE CLURACAN

Precautions
■ Each venue can be held at the same time.
■ Because each venue is held simultaneously, it is not possible to see all the performers.
■ Admission restrictions apply when the number of people in each venue is exceeded.
■ Tickets and wristbands will be exchanged at the wristband reception from 13:00 on the day of the performance.
■ Drink fee ¥ 500 will be charged for wristband exchange.
■ No roads or facilities around the venue can be collected. Please follow the guidance of the staff.
■ Entrance order will be first-come-first-served basis at each venue after wristband exchange.
■ There is a risk that the wristband exchange on the day will be crowded. Please exchange as soon as possible.
Inquiry
HOT STUFF PROMOTION 03-5720-9999
Error while parsing data!

description
Performer details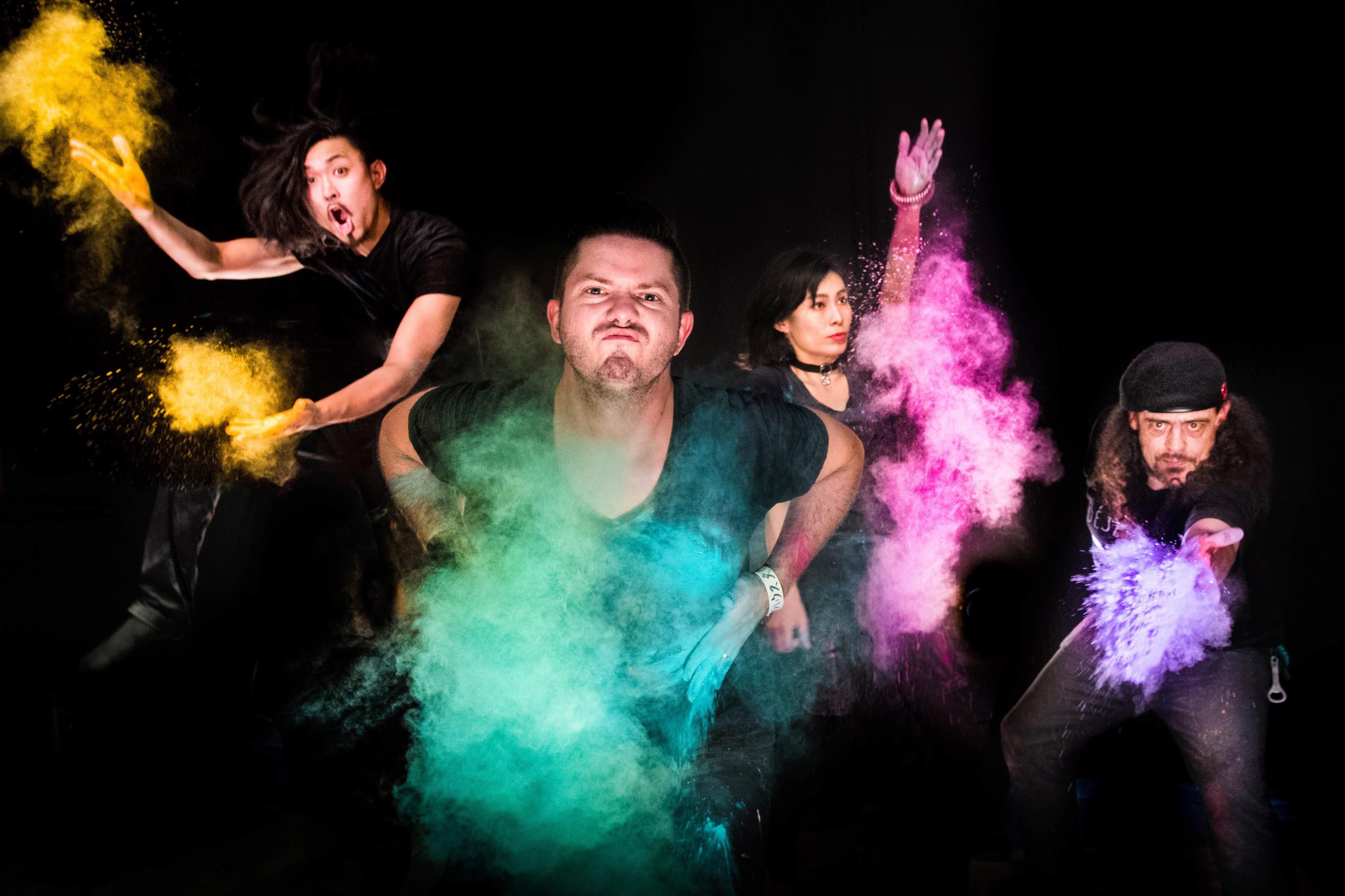 Johnsons Motorcar/ジョンソンズモーターカー
BLACKO: GUITAR / CHORUS
MARTIN: VIOLIN / VOCAL
RINAMAME: DRUMS / CHORUS
COLEMAN: BASS / CHORUS

American MARTIN who grew up in a music family and Scottish blood and a cheerful and pure liquor-like Irish BLACKCO, Australian COLEMAN with a quiet appearance and punk spirit behind it, a small but powerful Japan that binds big men Man woman RINAMAME. "Johnsons Motor Car" is a multinational band born in Tokyo that combines these four super personalities. They blast out on the stage with a celtic, gypsy tic, and free traditional rock that mixes many traditionals! Even a girl, a grandmother, a working bartender, a kitchen chef, and dancing with the music of a Johnson's motor car will undoubtedly dance with singalong! !
 
Released his first full album "Hey Ho Johnny !!" in 2014. In addition to activities at the live house, he has appeared in many festivals including FUJI ROCK FESTIVAL. From the spring of 2016, the drum RINAMAME will be maternity leave, and BRAHMAN's RONZI will temporarily participate as a support drummer. The second full album "ROCKSTAR CIRCUS" will be released in spring 2017.

Johnsons Motorcar/ジョンソンズモーターカー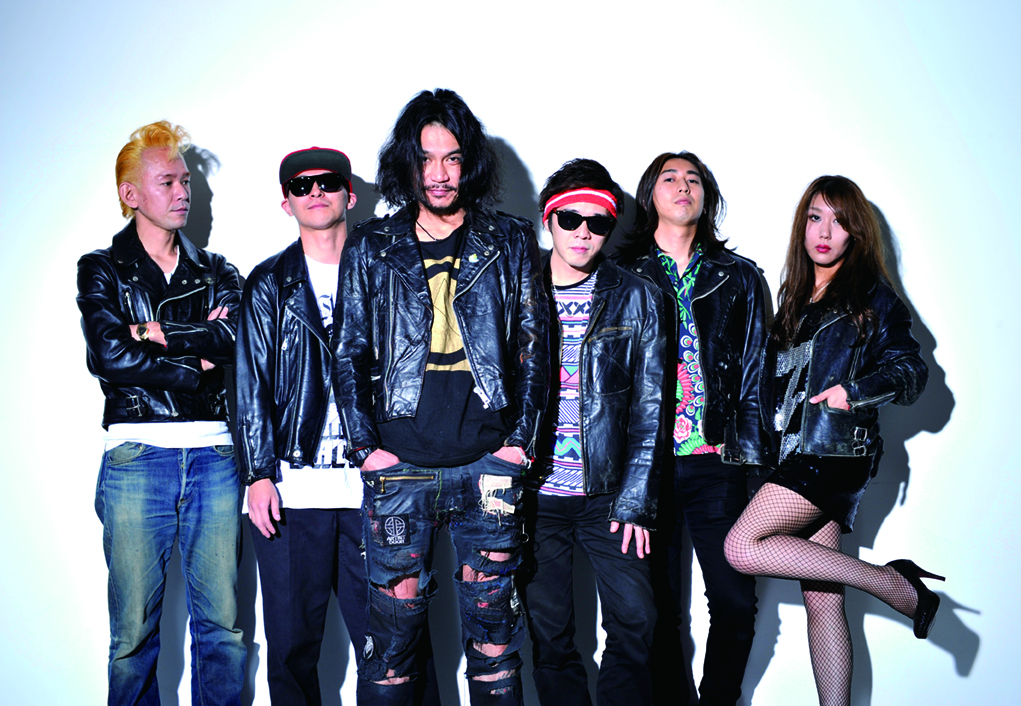 OLEDICKFOGGY/オールディックフォギー
A rustic band from Tokyo. There are 6 members: Yukazu Ito (vo, mand), Susie (g, cho), TAKE (b), Mirai Shijo (banjo), yossuxi (key, acd), Jundo Okawa (ds, cho). Country and bluegrass-based "Rustic Stomp" sounds with emotional and political Japanese lyrics, Japanese folk from the late 1960s and early 70s, warm melody and hard sounds like new music. Since its formation in 2003, it has spread its name with an average of 100 live shows a year and has performed with various bands.
In March 2017, released "Old Dick Foggy Masterpiece Demonstrative Edition" & "Same Sea Hen".

OLEDICKFOGGY/オールディックフォギー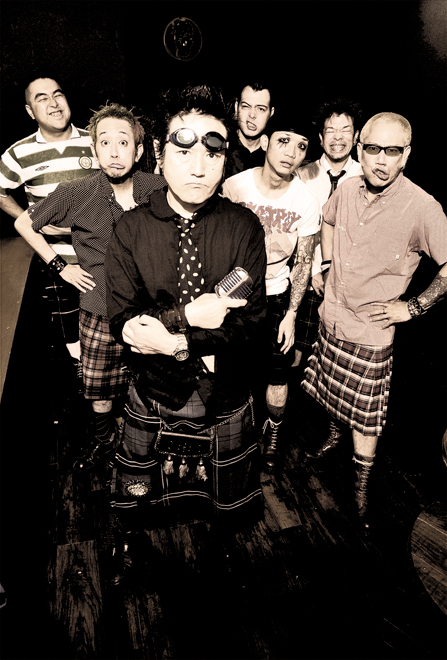 JUNIOR/ジュニア
Formed in 1996.

A pioneer who boldly incorporates Irish music taste in Japanese punk rock.

A fascinating world where one song and one song written in Japanese on Irish folk and Scottish folk melody and delightful melody are depicted as a story with a story.

Pay attention to the world of lyrics drawn by vocal KAZUKI! Add stage and sound!

Plays a variety of unusual instruments such as bagpipe, accordion, tin whistle (Irish whistle), bowlon washboard, banjo, mandolin, etc. on the existing band form, and all members wear themselves in quilt skirts Wrapping colorful and fun, sometimes awkward, adults and children (a lot of children come to the live venue) is a must-see live!

Celebrating the 20th anniversary of this year's formation, participating in events such as Shinjuku LOFT One-Man and various events, and working actively at their own pace!

JUNIOR/ジュニア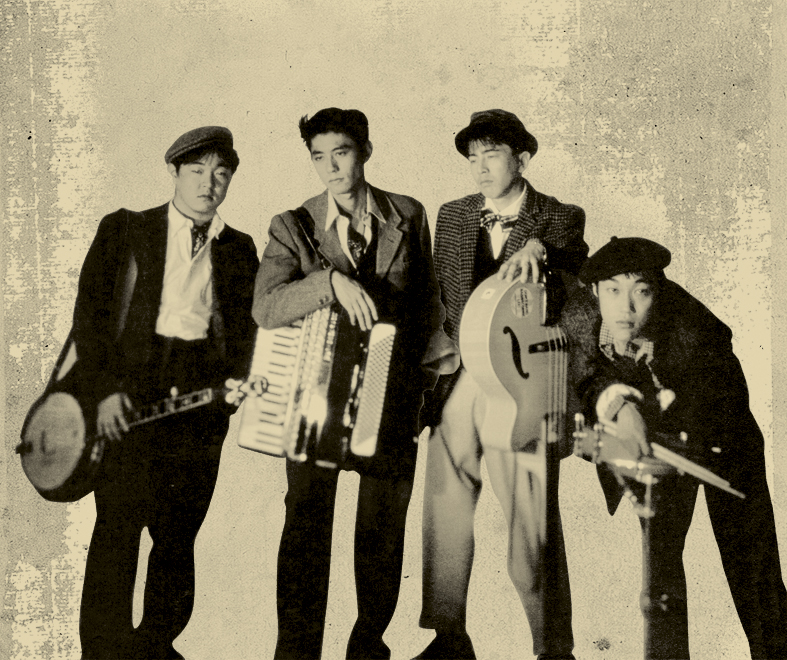 16TONS/シックスティーン・トーンズ
1986 16TONS formed. 1989 "Adventurers" released from UK label Edison.
1990 "Mountain Christmas" release from UK project.
1991 Epic Sony released "16TONS", major release, 1992 2nd album "SURF" released. Moved to MCA Victor and released "Skater's Waltz" in 1993.
1994 7inch single "Psycho Boogie Woogie" 1996 album "GET THE TONS" released from UK project.
2008 16TONS reorganization label "Adventurers" reappears from LOVE 2 SKULLS.
In 2013, the label CHAOS & ANARCHY released "16TONS with ally" as a "16TONS with ally" label, and released a 7-inch record "Rentan Locomotive" CD album "Safari" CDsingle "Last Birth and Darkness".
On March 26, 2017, THE WILD ROVER reunited with members of 1st ALBUM for the first time in 20 years.

16TONS/シックスティーン・トーンズ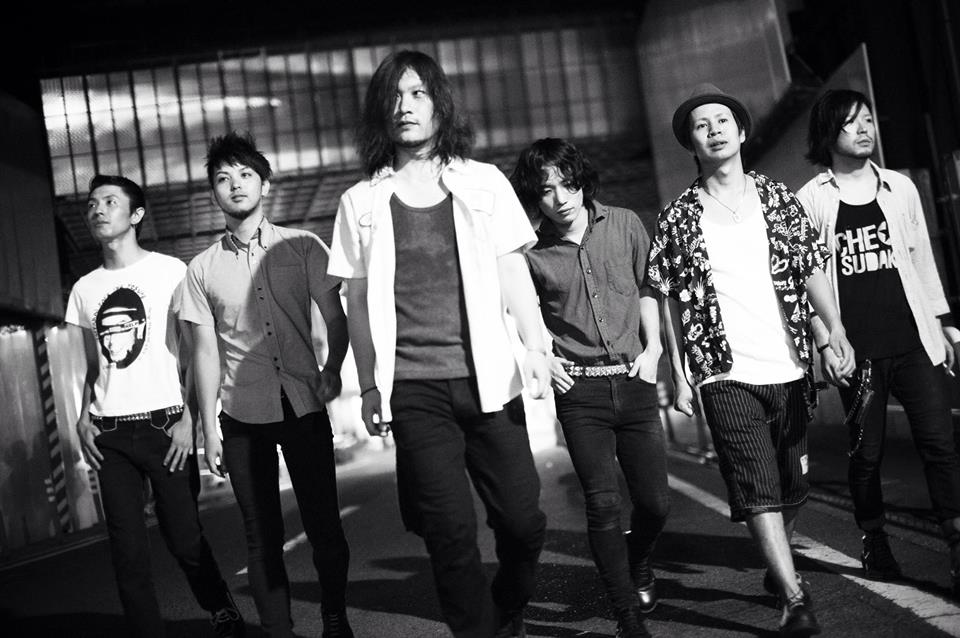 THE RODEOS/ザ・ロデオズ
THE RODEOS, a combat level music band that slams Russian folk, Irish, Mestiso, Gypsy, Ska, etc. into punk rock!
Singing, dancing and rampaging sound that combines punk rock and roots music.
Lyrics that make you feel like you are crying, vocals that shout like squeaking, and political nuances, but with life-size and sincere messages.
There is no doubt that there is THE CLASH in the roots, level music that blood will boil if you listen

THE RODEOS/ザ・ロデオズ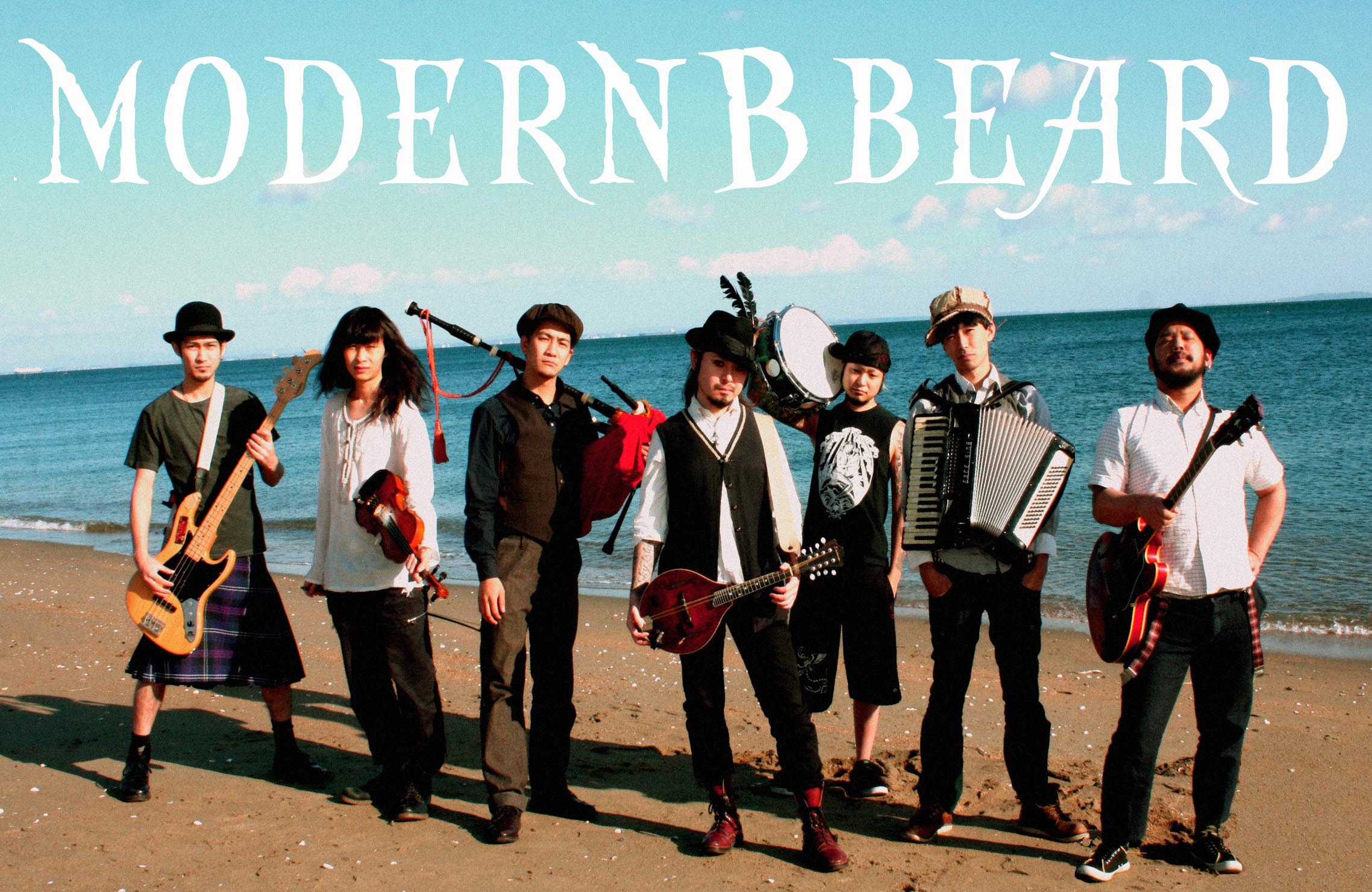 MoDERN B Beard/モダンブラックビアード
A seven-member Irish punk band formed in 2008.
The sound of MoDERN B Beard is a vocal and punk rock organization with vocals such as mandolin, fiddle, accordion, bagpipes, tin whistle, electric guitar, bass and drums.
Based on the concept of pirates and drunks, the Irish Trad is the basis, and all the original songs are tailored to pirate songs that describe the voyage.
The activity has so far centered on the Tokyo metropolitan area, and has traveled all over Japan. In 2011, from May to June, the 1st full album "1ST LOG BOOK" was pulled across Europe, crossing Germany, the Netherlands, Belgium and Switzerland. A tour is executed.
As an Irish punk band, all 11 performances including one-man were delivered in great success on the first European tour in Japan.
The following year, in November 2012, a Korean tour was also held. From 2013 to 2014, the range of activities has been further expanded, and the name has been expanding throughout the country through vigorous regional expeditions.
Currently, while continuing live activities, new songs are being produced for new album production. Scheduled to be announced within 2015.
A pirate ship of MoDERN B Beard, a seven-membered black panther pirate group who does not know the momentum, continues to make a leap forward in search of a new sea.
This voyage has just started

MoDERN B Beard/モダンブラックビアード

Revili'O/レビリオ
A folk rock band based on Irish, Old American trad and Alt.Country.
There are basically six members, but the organization is often changed by live performances.
With a small number of people, the rustic and earthy atmosphere has been pushed to the front, and the activities of 6 people are differentiated.
By the way, there are wide differences in age and place of residence among members.
Formed in 2012 after predecessor JAD, Thy County.
In 2011, two people, Takeshi Nohara and Jun Kanno, originally made songs and performed live performances. In the spring of 2012, Kiri Mochida and Daisuke Yamazaki (both former JAD) joined.
Taking this opportunity, the band is officially named Revili'O. The etymology is coined by Nohara.
A few months later, I happened to meet Daiki Takagi (former Haggis) who happened to meet after a live in Osaka, and joined on the spot.
For a while, he was active in the organization without percussion instruments, but soon after entering 2013, Masanori Yamamoto called out after performing at the Irish Pub. Join as it is.
To the present.

Revili'O/レビリオ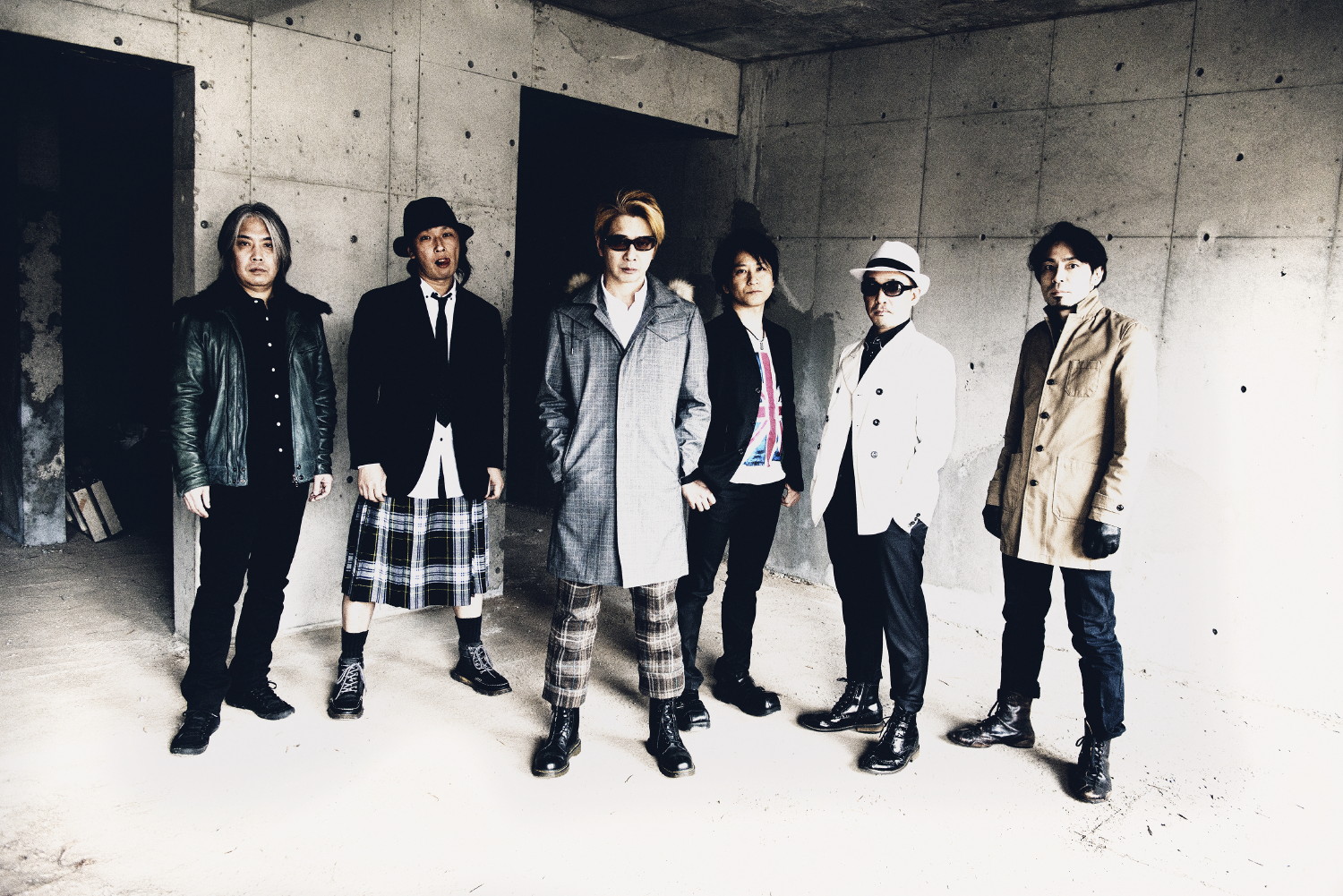 MAGUMI AND THE BREATHLESS/マグミアンドザブレスレス
MAGUMI (vocals, trumpet) / Hideki Nagai (guitar, chorus) / Toshikatsu Sasazuka (bass, chorus) / Masayoshi Masamatsu (drum) / Ryo Shimamoto (keyboard, saxophone, chorus)

THE BREATHLESS was formed by adding a rhythm team to the solo MAGUMI vocalist of LA-PPISCH, the roots of the Japanese ska punk world.

MAGUMI AND THE BREATHLESS/マグミアンドザブレスレス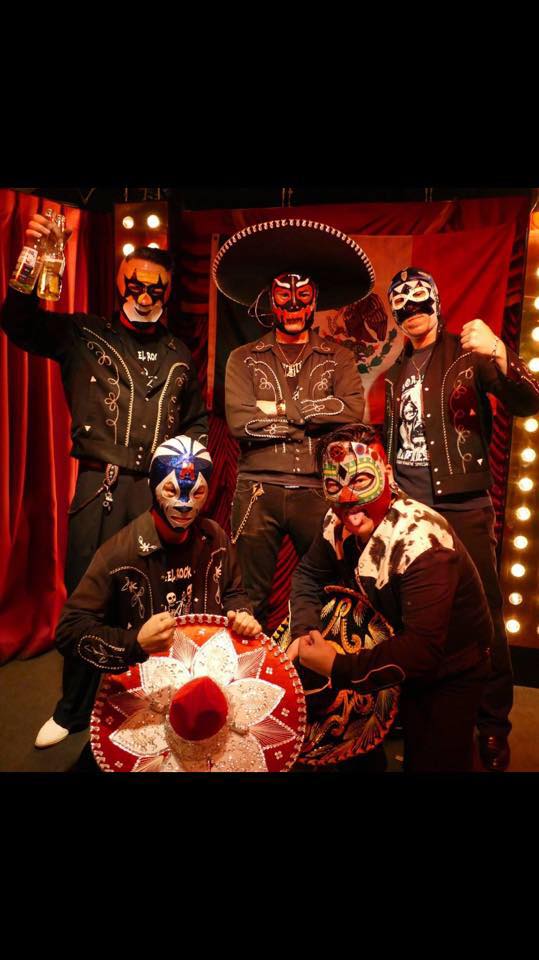 LOS RIZLAZ/ロスリズラズ
MEMBERS
EL BORRACHO-VOCALES Y GUITARRA
MÚSCULO FUERTE Jr.- GUITARRA Y VOCALES
SEÑOR GAMBERRO-TAMBORES
SÚPER SERPIENTE-SAXÓFONO Y VOCALES
MÁSCARA ESTUDIANTE-BAJO Y VOCALES

INFLUENCES
LATE50-EARLY60'S ROCK'N ROLL
great mexican rocker RITCHIE VALENS
spanish SALVAJE ROCANROL

STYLE
LATE 50'S ~ EARLY 60'S ROCK'N ROLL
with SAXOPHONE

LOS RIZLAZ/ロスリズラズ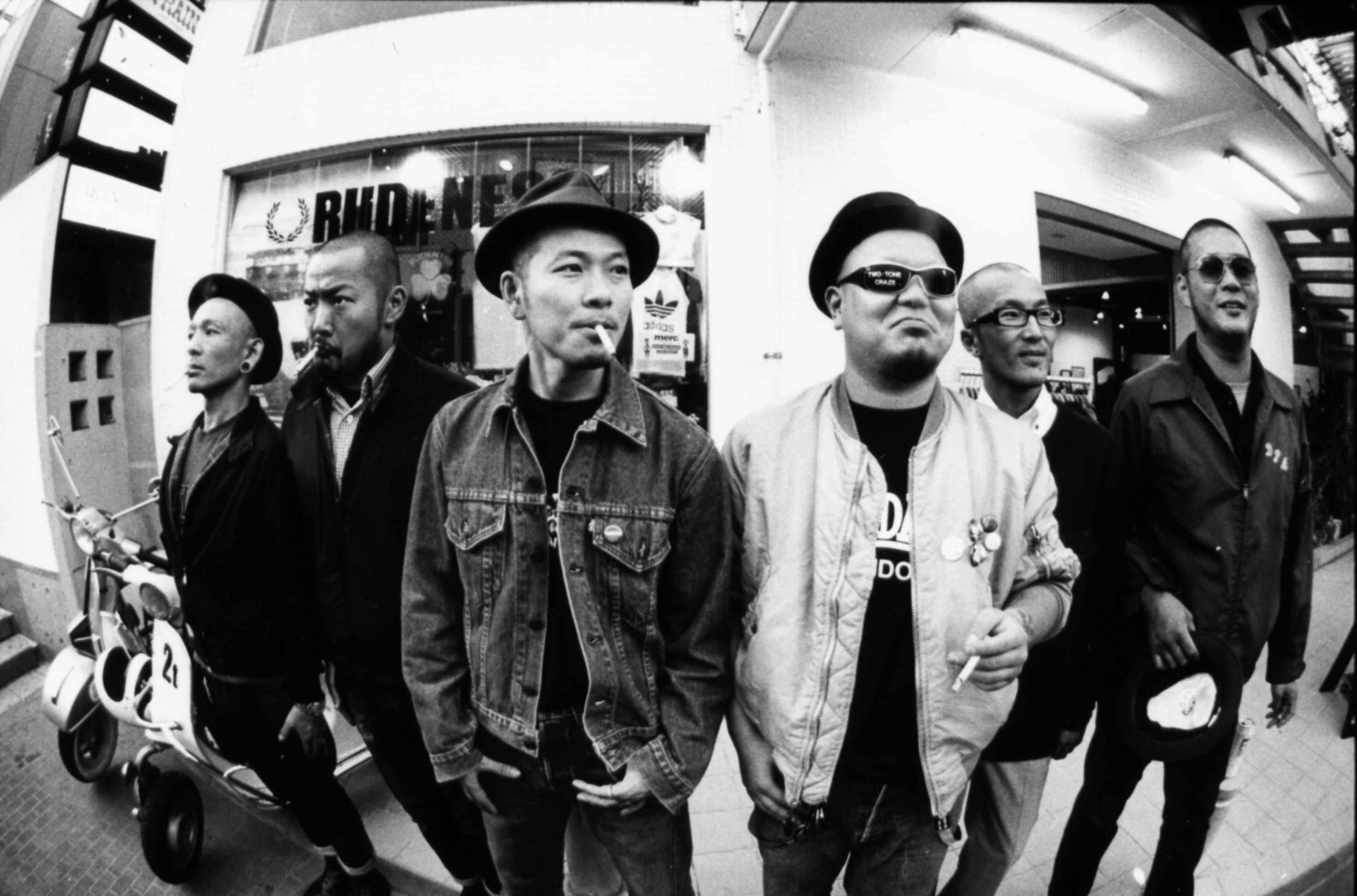 THE 69YOBSTERS/ザ・シックスティーナイン・ヨブスターズ
HARDSTOMPER 69, the predecessor band of skinheads gathered at Harajuku RUDENESS (a shop run by a former member who manages a ludoboy purveyor), was formed in December 2003. After changing the members, it became THE 69YOBSTERS in December 2004.

Of course, the band's theme is consistently "SKINHEAD REGGAE".

In the 1970s, he plays reggae that emphasizes the beaty organ sound that was popular among skin-heads, a white youth of the UK working class. Since then, she has been active in live performances with a rough style. It is one and only skin head reggae band in Japan, and its sound has attracted attention not only from skins but also from music genres such as mods, ska, reggae and punks.

In addition, each member has a character and the staging is fun, the number of fans increases with each live, and the popularity is soaring that the next live offers from people who always liked it!

By the way, the origin of the band name is "69", from 1969 when the skin head reggae was born, "YOBSTER" was slang "YOB" and spelled "BOY" from upside down "YOB ( It 's something that says "bad").

THE 69YOBSTERS/ザ・シックスティーナイン・ヨブスターズ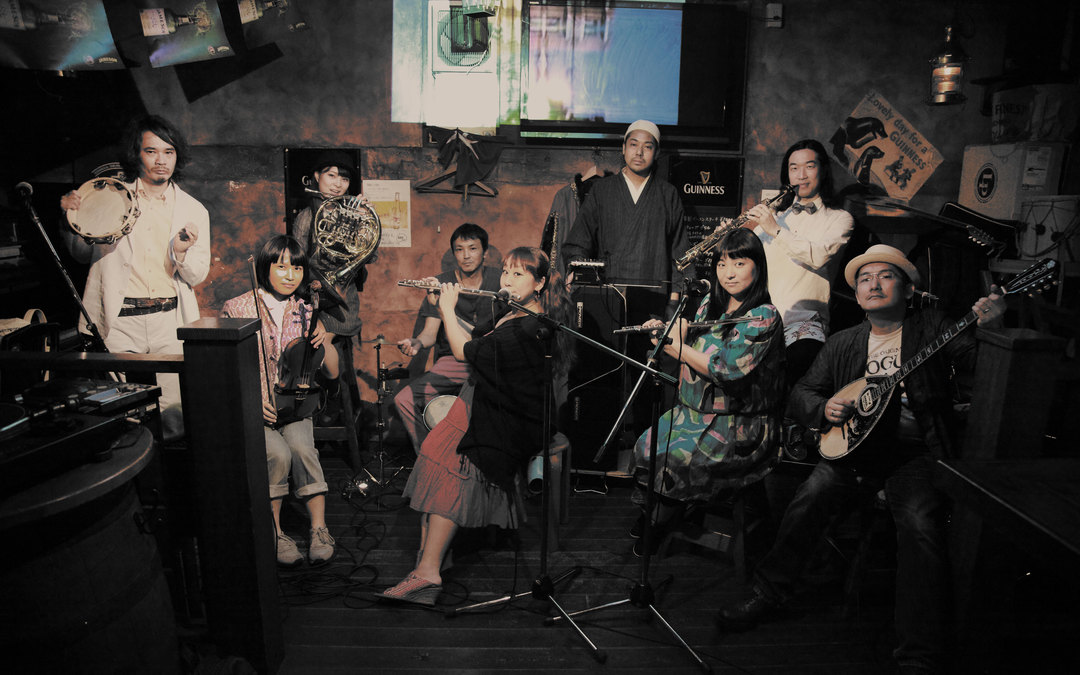 CAVE GAZE WORLD/ケイブケイズワールド
CAVE GAZE WORLD is Japanese Ethno Techno and Break Beats group formed in 2010.In Tokyo club scene, during deployment a live dance, video and music is fused.

Breakbeats & techno unit formed by the chair of Cave Gaze Wagon with the aim of fusing European trad and electro based on Polka, Celtic music, Klezmer, Vulcan music, etc.

CAVE GAZE WORLD/ケイブケイズワールド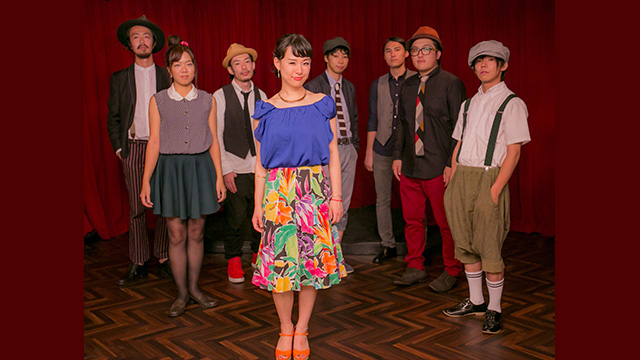 Cubetone/キューブトーン
An 8-member ska band formed in Tokyo in 2009. Originally centered on instrumental, in 2012, with the addition of Minami of vocals, he expanded the range of songs.
Based on the ska, it expresses in pop with various genres such as calypso, rock steady, bossa nova. In 2013, he released his first full album "Ones in town" with vigorous development of demonstration sound source announcements and independent events.
The work was selected for Tower Records' special product and attracted attention.
In 2014, she appeared in Fuji Rock's .
In September 2015, the 2nd album "Cinema paradiso" was released.

Cubetone/キューブトーン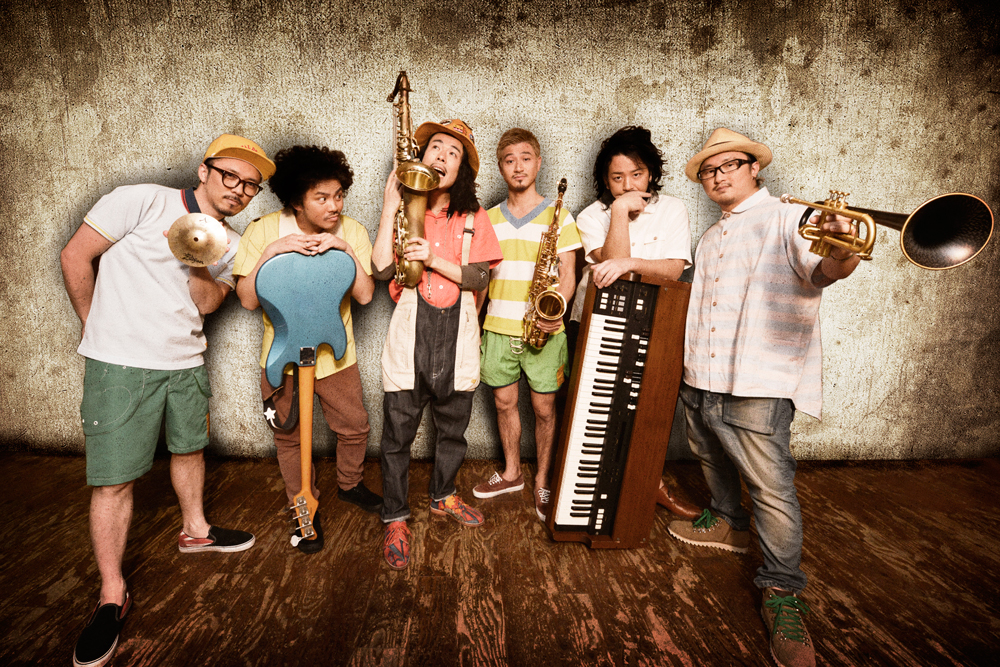 RIDDIMATES/リディメイツ
"Riddymates" is a band that creates brass rockers sound, creates exciting music that is not common music, and changes it into everyday joy. It is hot, smells like a man, enjoys the sound, and eats a lot. Is there a desire to always have music as part of life? The story of such a band that plays seriously and makes music seriously.

In 2014, the fourth album was released in the spring, and the one-man from the release party was a great success at Shibuya Quattro, and appeared in "FUJIROCK2014" as it was. In 2015, while strengthening song creation, he was active in various festivals such as expeditions to various places and appearances at the "Apple Music Festival 2015". Finally, in 2016, the single ep was released and it was decided to go on a national tour next year!
This year and in the future, the instrumental brass band will be very popular!

RIDDIMATES/リディメイツ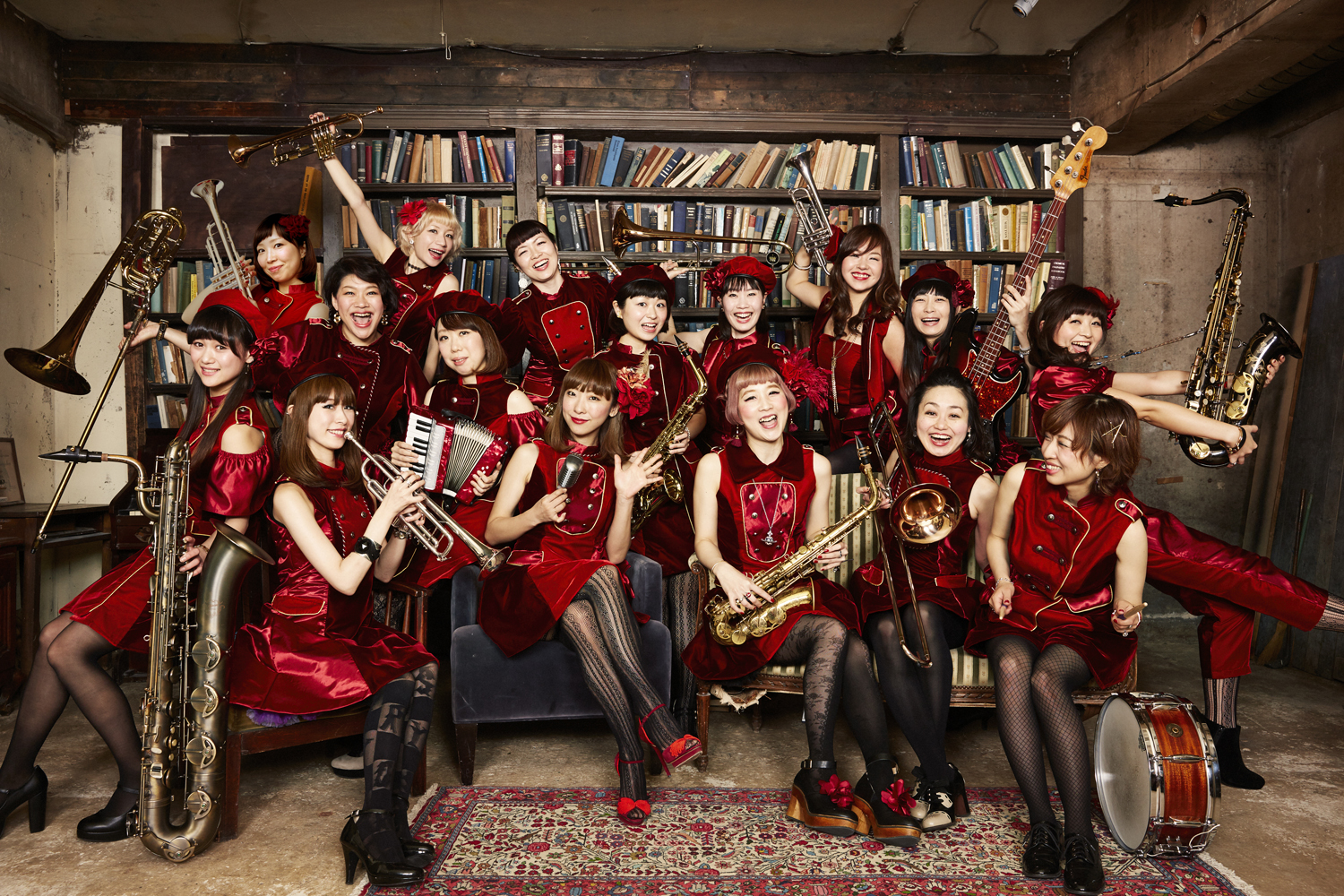 たをやめオルケスタ
Established in 2008, this is a tropical big band with only women.
Although it is a big band of 18 people, it is developing a powerful stage with a pop soul with unity and passion that can not be beaten by any band. Original arrangement of all song members as well as songs. In addition, the production of stage performances, costume production, merchandise design, and YouTube videos are produced by members.
I write "hand weak woman" and read "stop quitting", but contrary to such a weak and ugly naming, 18 tough women are going forward!
In 2013, the 1st Full Album "Tsubame Prelude" was released. In 2014, the 2nd Full Album "Tatsumi Regina" was released.
In March 2016, he participated in Toko Furuuchi's "Toko Furuuchi with 10 legends" and worked as a back band for Tamio Okuda, Masayuki Suzuki, Fumiya Fujii, TEE, Kazuyoshi Saito, Takayuki Osawa, Kiyoshi Maekawa, and Yoshikuni Dojin.
In July 2016, he released his first live album "Tawoyame Live" and participated in the December Moonriders tribute "BRIGHT YOUNG MOONLIT KNIGHTS -We Can't Live Without a Rose- MOONRIDERS TRIBUTE ALBUM".
"MAJOR DEBUT" will be released on Friday, August 18, 2017!

たをやめオルケスタ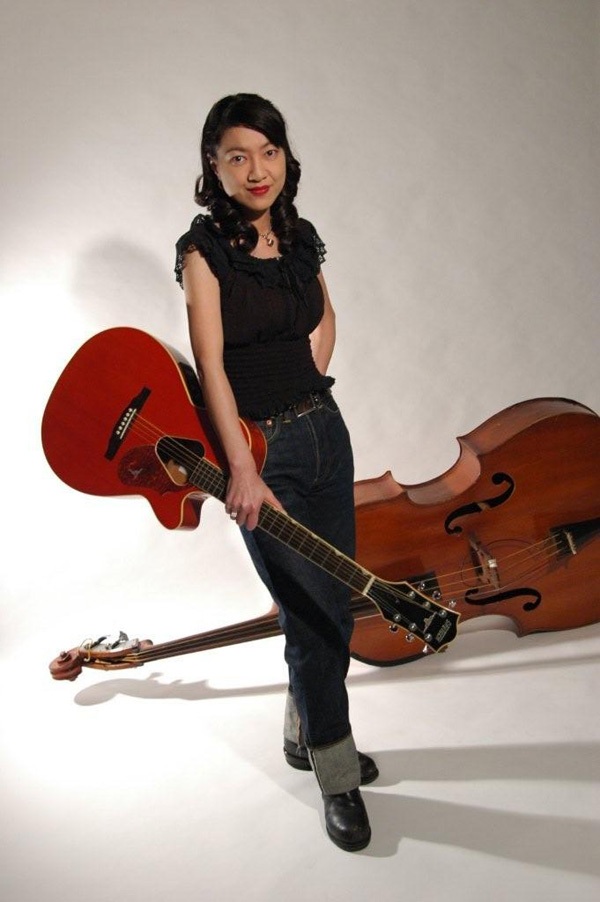 TIGERLILY/タイガーリリー
Authentic ROCKABILLY band formed in 1999 by female Vo., Gr. And male rhythm corps.

Since its formation in 1999, it has continued its LIVE activities mainly in Tokyo, and has received high acclaim as a "rockabilly band" rather than being treated as a "female vocal".
Based on the concept of "MODERN AUTHENTIC SOUND", we are trying to make clear sound while sticking to the style of the 1950s.

TIGERLILY/タイガーリリー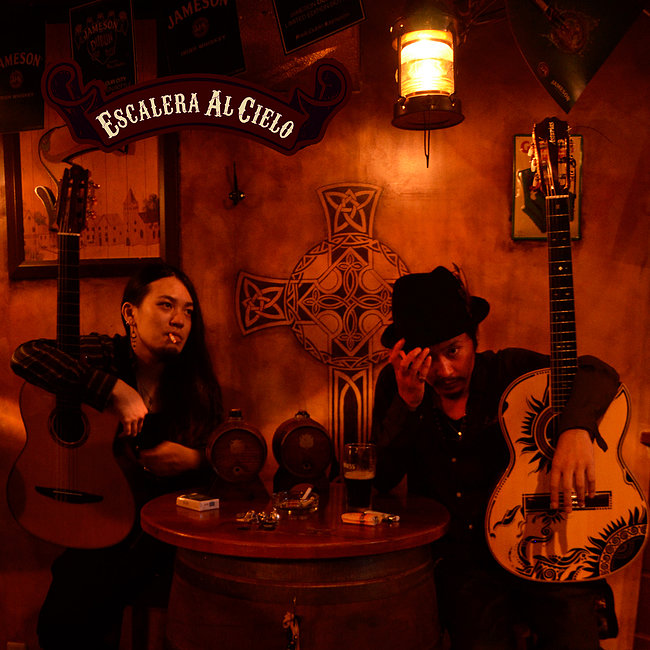 Escalera al Cielo./エスカレラ アル シエロ
Escalella Arsiero is a Latin instrumental Spanish guitar music that plays mainly in Captain.Jk (Jojo Daimu: photo right).
ÂWeaving percussive and beautiful melodies with two gut guitars. Formed in 2011.
In addition to live houses, clubs, streets, restaurants, bars, campsites, weddings, and other style-free activities are being developed mainly in Tokyo.
Escalera Arsiero is the Spanish word for stairs to heaven. Independent plan Suns of Escalation will be held at Kichijoji ROCK JOINT GB, and it will attract 200 people.
He has been active in many fields, including performing at the earliest summer festivals in Japan, film songs, TV commercials, anything appraisals, and BGMs such as BSTBS Nippon Historical Appraisal.
Released the first album "EAC" in 2013 and the second album "Plays Strike, Sounds Classic." In 2016.
In January 2017, the first 7-inch analog EP with vocal and bass drums was released.
In April, Nora Jones band guitarist Adam Levy's opening act in Japan was selected and attracted attention.
Trad, Latin, Rock, World.
It is active based on the concept of "I want to express the aesthetics of withering such as loneliness with Spanish guitar".
Active while being influenced by bands such as High Standard, Nirvana, Metallica and Red Hot Chili Peppers.
I'm worried that the name of the Korean drama is hard to come out in the search of Google teacher.

Escalera al Cielo./エスカレラ アル シエロ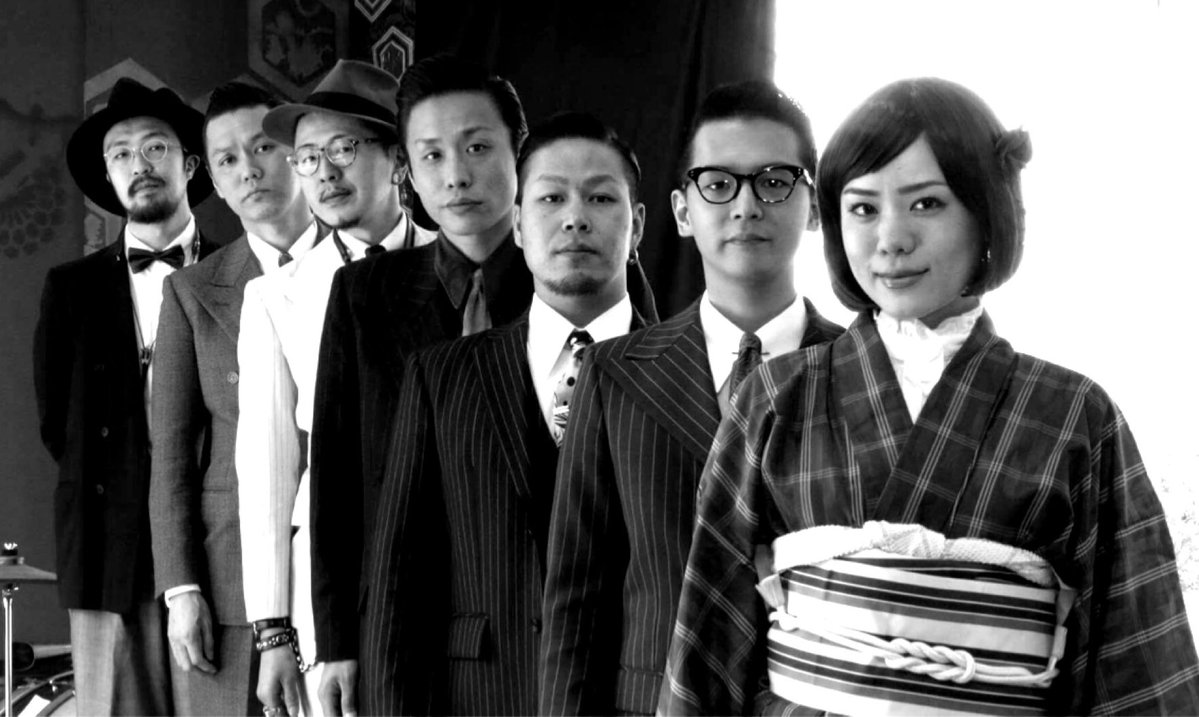 東京カンカンリズム
Taisho Roman, early Showa period, 1920-1940s.
Japanese and Western eclectic good music such as prewar war songs and prewar swings,
Play happily and cheerfully.
A unique and unique band that is dressed in the costumes of the time.
 
Sake, smile and health first!
Let's dance and beat hands! !
See the fun "music".
 
 
Please know afterwards.
 

東京カンカンリズム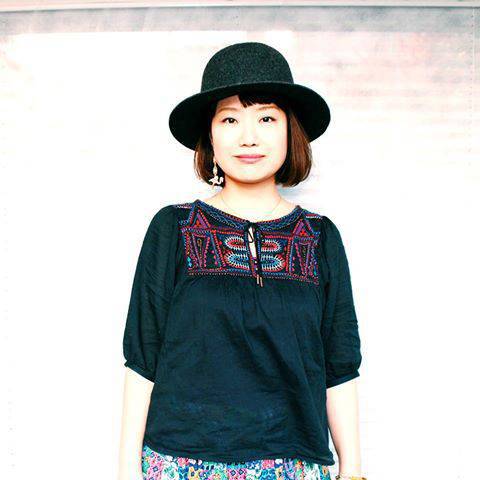 qimygo & MAYONAKA Band/キミーゴアンドマヨナカバンド
qimygo was born in Aichi and raised in Iwate.
Studied Electone at YAMAHA Music School from 3 years old.
As a result of going back and forth between the live house and the club when I was a student, I reached Ska, Rocksteady and Haruomi Hosono and joined alphatones. The vocal song "Little Song" is recorded on BIG SHOT V.A [SKA CRASH] (Rakstone Records). After the dissolution, he was active as a keyboard player at THE CAVEMANS, THE DROPS.

qimygo & MAYONAKA Band/キミーゴアンドマヨナカバンド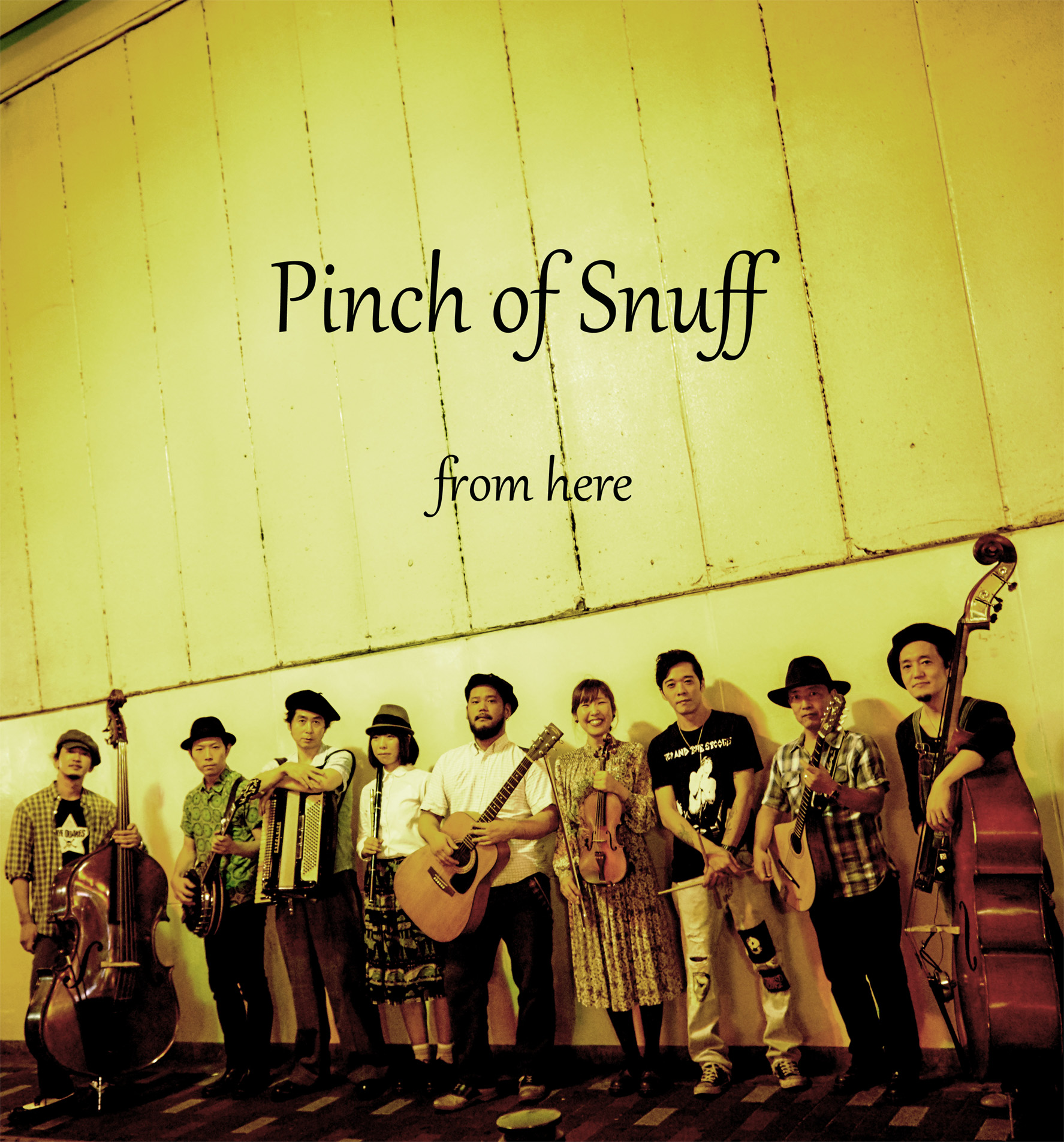 PINCH OF SNUFF/ピンチ・オブ・スナッフ
Pinch of Snuff is a mixed mix of Irish traditional music
A street band based. Members are Irish Bouzouki
Such as fiddle, tin whistle, accordion and banjo
It is a lively and sorrowful organization, and will be the first in February 2017
1st full album "from here" with 14 songs will be released.

PINCH OF SNUFF/ピンチ・オブ・スナッフ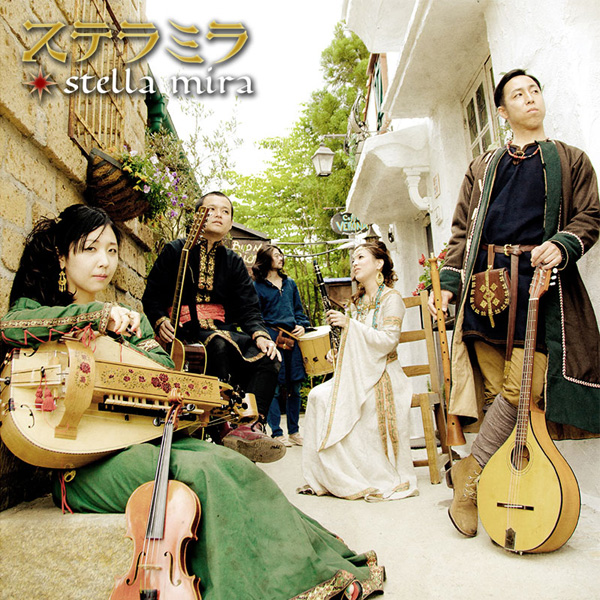 ステラミラ
This band, which means "mysterious star" in old Latin, is a collection of 5 medieval, renaissance and baroque era instruments, European and Middle Eastern folk instruments, and a wide range of general-purpose modern instruments currently used worldwide. Human multiplayer controls and plays a variety of tones.

I don't know if the name Medieval Folk / Early Folk is appropriate.
It may be easy to get rid of with Traditional Folk Rock.
However, the music of Stellamira colored by these many instruments does not "reproduce the music of some era in some country".
The scene you think of freely with your eyes closed is the country and era in which Stellamira's songs live.

It is somewhere old, somewhere new, somewhere weird and beautiful.
I don't know which country's music from which era,
It's a mysterious world music that seems to be everywhere and doesn't exist anywhere.
Error while parsing data!

ステラミラ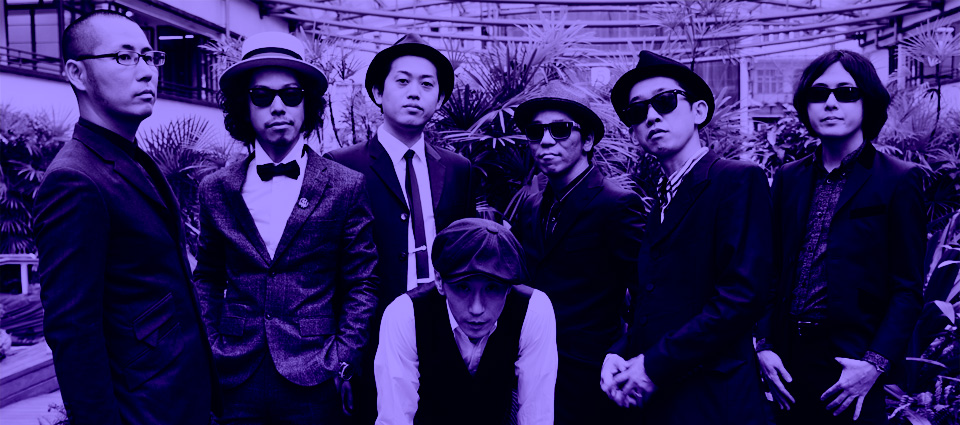 Beat Bahnhof/ビートバンホフ
Ace-K / Vocal Guitar
akihiro.o / Bass
Masaki / Organ
Thomas / Trombone
Wada / Drums
Makoto / Vocal Guitar
460 / Sax

Formed in 2012 Tokyo-born ska band "Beat Van Hof"
The keyword is "4th Wave SKA", a unique interpretation that continues to develop and discover, while inheriting the sound, culture and outfit of traditional ska, two-tone ska and third wave ska.
Opening act at the Tokyo Ska Paradise Orchestra event "Tokyo Ska Jamboree" held in 2014.
In April 2015, he became the first Japanese band to participate in the worldwide ska event "The LONDON INTERNATIONAL SKA FESTIVAL 2015" held in London.
Since then, there have been many offers from overseas.

Beat Bahnhof/ビートバンホフ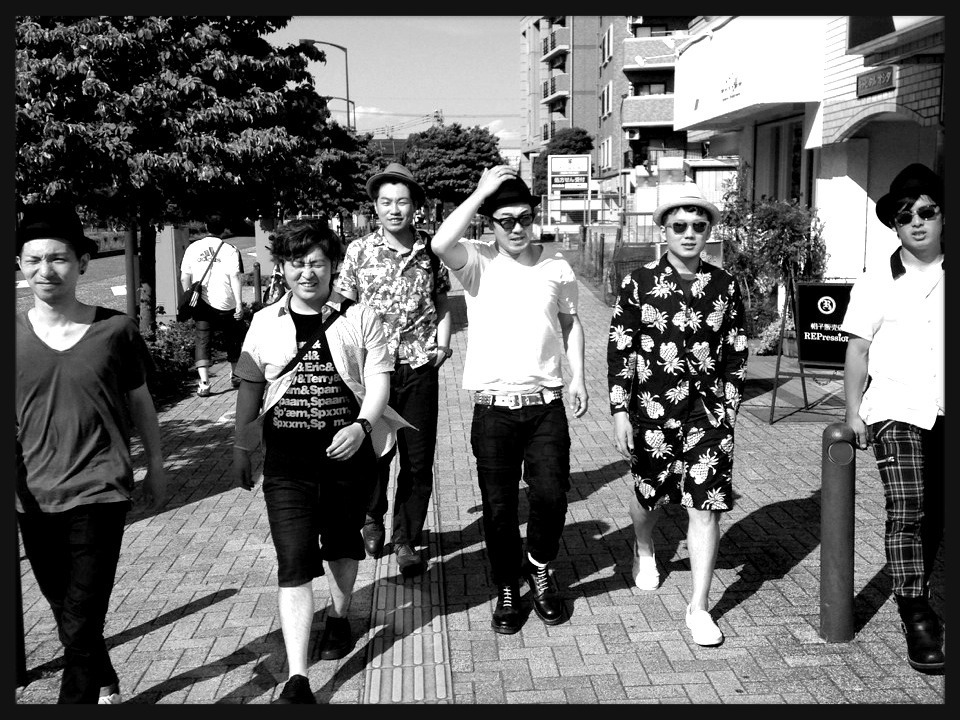 ザ・シャトルズ/The Shuttles
2009. There is no live house. No, it's an arrogant and delicate band that suddenly appears in Wako City, Saitama Prefecture, which has become a bed town with no special features, and speaks to the representatives of Wako City without permission.
Irish punk that uses mandolin, banjo, tin whistle, accordion, etc., and draws killer tunes that make you want to drink and dance. That is "the shuttles" The base of activity is mainly Saitama sometimes Tokyo! ! Live is a performance that creates a trad and rustic atmosphere somewhere catchy in laughter & laughter.
Yes, "Looks more fun" Look at the stage!

ザ・シャトルズ/The Shuttles