2013, Japan's largest Irish event. Shibuya O-WEST, clubasia, VUENOS, Glad, Lounge NEO
room
Address
東京都渋谷区円山町1-8
turned_in_not
Advance Sale
3500
turned_in_not
Tickets for today
4000
description
Event Details
Location
Shibuya O-WEST, clubasia, VUENOS, Glad, Lounge NEO
OPEN: 15: 00 / START: 15: 00
ADV: 3500 / DOOR: 4000
Sponsorship
Embassy of Ireland

Shibuya O-WEST, clubasia, VUENOS, Glad, Lounge NEO total 5 venues

-BAND-
JUNIOR
JOHNSONS MOTORCAR
16TONS
Selfish
OLEDICKFOGGY
Little Fats & Swingin 'hot shot party
John John Festival
THE REDEMPTION
MOHIKAN FAMILY'S
CABALLERO POLKERS
THE AUTOCRATICS
MoDERN B beard
The Emmanuelle Sunflower
OINK
Hatch hatchel band
ALLY BAND
THE DROPS
THE RODEOS
Hi-HOPES
Strangers at night
T-junction
GYPSY VAGABONZ
ZYDECO KICKS
Team GARAKUTA
Isca
The Hot Shots
Pinch of snuff
microcosmos

... and more

-Performance-
BAGPIPE BLASTOS

-DJ-
the WILD ROVER
(HIDETO / KAKEI / KIRK / YASU)

GUEST DJ
Dr.IHARA (CLUB SKA)
ISHIKAWA (DISK UNION / a.k.a.TIGER HOLE)
Dabis-K (T ¥ $ X)
INAMI (Tokyo London plan)
MICCYAN (FRANTIC BROWN BEAT!)
Katsuya Kanno (Elequesta Of Tabla)
zako (one track mind)
FUMINN (Drink 'em All)
NAKANO (Drink 'em All)
YAGI (PLEASURE SPACE)
BU $ HI (PLEASURE SPACE)
Masafu (checkered and clover)
Shinji (ROCKET LAUNCHER)
Kyosuke

more info http://thewildrover.info/

description
Performer details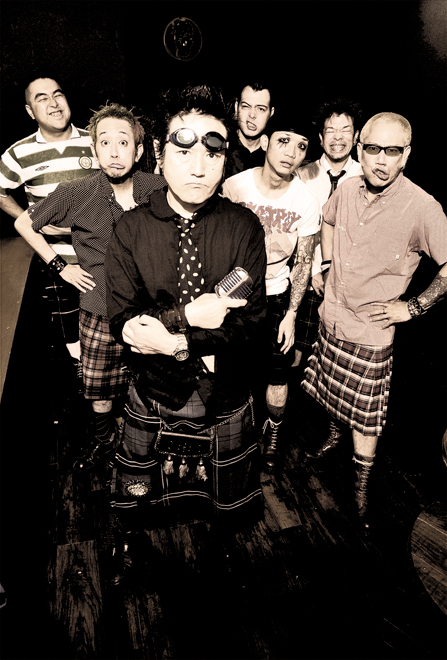 JUNIOR/ジュニア
Formed in 1996.

A pioneer who boldly incorporates Irish music taste in Japanese punk rock.

A fascinating world where one song and one song written in Japanese on Irish folk and Scottish folk melody and delightful melody are depicted as a story with a story.

Pay attention to the world of lyrics drawn by vocal KAZUKI! Add stage and sound!

Plays a variety of unusual instruments such as bagpipe, accordion, tin whistle (Irish whistle), bowlon washboard, banjo, mandolin, etc. on the existing band form, and all members wear themselves in quilt skirts Wrapping colorful and fun, sometimes awkward, adults and children (a lot of children come to the live venue) is a must-see live!

Celebrating the 20th anniversary of this year's formation, participating in events such as Shinjuku LOFT One-Man and various events, and working actively at their own pace!

JUNIOR/ジュニア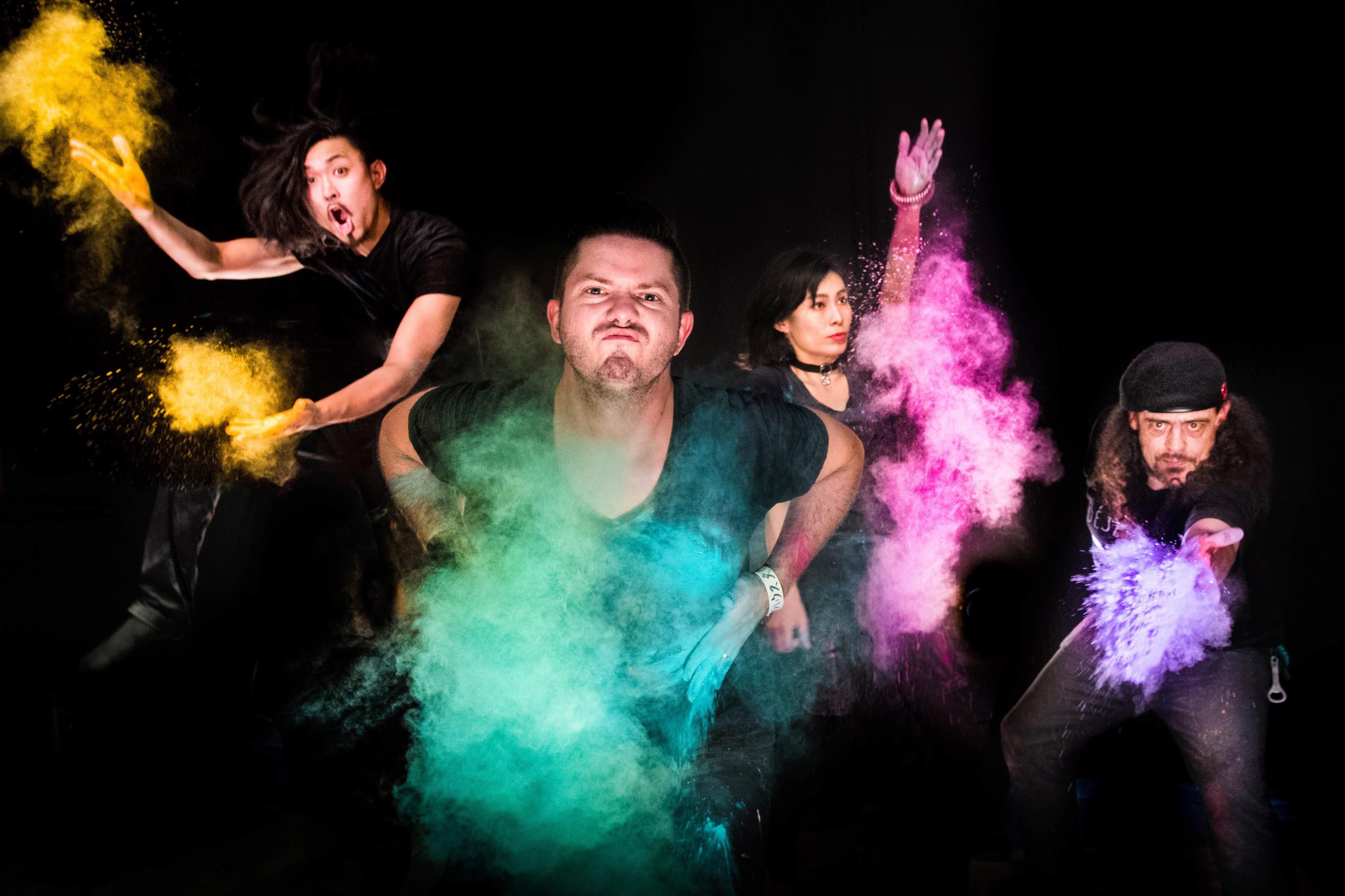 Johnsons Motorcar/ジョンソンズモーターカー
BLACKO: GUITAR / CHORUS
MARTIN: VIOLIN / VOCAL
RINAMAME: DRUMS / CHORUS
COLEMAN: BASS / CHORUS

American MARTIN who grew up in a music family and Scottish blood and a cheerful and pure liquor-like Irish BLACKCO, Australian COLEMAN with a quiet appearance and punk spirit behind it, a small but powerful Japan that binds big men Man woman RINAMAME. "Johnsons Motor Car" is a multinational band born in Tokyo that combines these four super personalities. They blast out on the stage with a celtic, gypsy tic, and free traditional rock that mixes many traditionals! Even a girl, a grandmother, a working bartender, a kitchen chef, and dancing with the music of a Johnson's motor car will undoubtedly dance with singalong! !
 
Released his first full album "Hey Ho Johnny !!" in 2014. In addition to activities at the live house, he has appeared in many festivals including FUJI ROCK FESTIVAL. From the spring of 2016, the drum RINAMAME will be maternity leave, and BRAHMAN's RONZI will temporarily participate as a support drummer. The second full album "ROCKSTAR CIRCUS" will be released in spring 2017.

Johnsons Motorcar/ジョンソンズモーターカー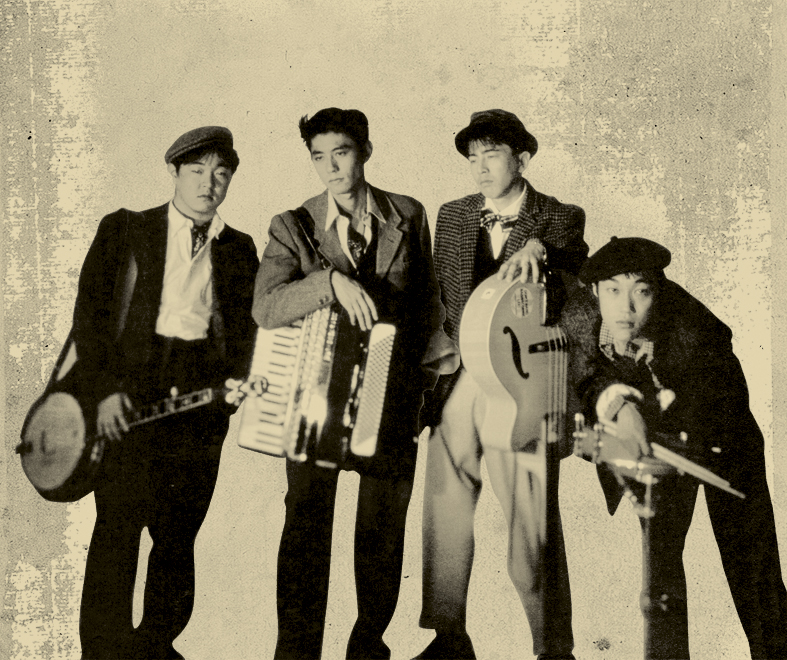 16TONS/シックスティーン・トーンズ
1986 16TONS formed. 1989 "Adventurers" released from UK label Edison.
1990 "Mountain Christmas" release from UK project.
1991 Epic Sony released "16TONS", major release, 1992 2nd album "SURF" released. Moved to MCA Victor and released "Skater's Waltz" in 1993.
1994 7inch single "Psycho Boogie Woogie" 1996 album "GET THE TONS" released from UK project.
2008 16TONS reorganization label "Adventurers" reappears from LOVE 2 SKULLS.
In 2013, the label CHAOS & ANARCHY released "16TONS with ally" as a "16TONS with ally" label, and released a 7-inch record "Rentan Locomotive" CD album "Safari" CDsingle "Last Birth and Darkness".
On March 26, 2017, THE WILD ROVER reunited with members of 1st ALBUM for the first time in 20 years.

16TONS/シックスティーン・トーンズ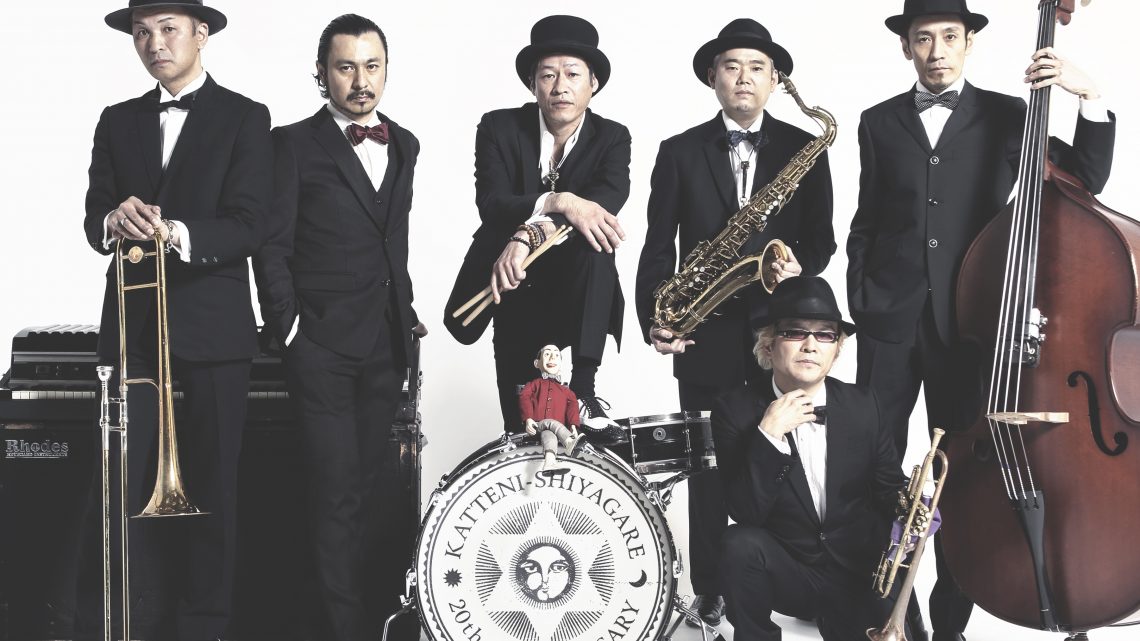 勝手にしやがれ
The Japanese title of the Sex Pistols album? Jean-Luc Godard movie? Kenji Sawada's hit song?
The band was formed in 1997, and its name is "Take it for yourself".

The drum takes the main vocal, and the ensemble, which consists of a thick horn section, bass, and piano, raises jazz into punk rock.
Also, the lyrics of the leader, drum vocal, bard, Shohei Muto invite the audience to a foreign country.
Members include Shohei Muto (Ds. During.

If you hate jazz. If you hate rock. If you hate music. Do it yourself! !

勝手にしやがれ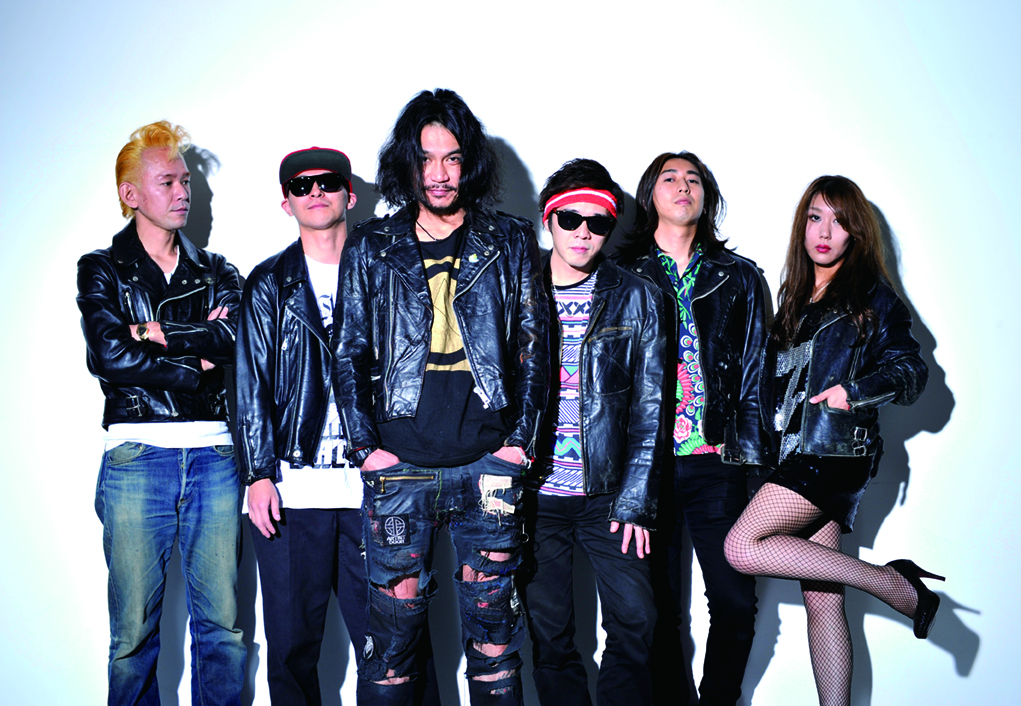 OLEDICKFOGGY/オールディックフォギー
A rustic band from Tokyo. There are 6 members: Yukazu Ito (vo, mand), Susie (g, cho), TAKE (b), Mirai Shijo (banjo), yossuxi (key, acd), Jundo Okawa (ds, cho). Country and bluegrass-based "Rustic Stomp" sounds with emotional and political Japanese lyrics, Japanese folk from the late 1960s and early 70s, warm melody and hard sounds like new music. Since its formation in 2003, it has spread its name with an average of 100 live shows a year and has performed with various bands.
In March 2017, released "Old Dick Foggy Masterpiece Demonstrative Edition" & "Same Sea Hen".

OLEDICKFOGGY/オールディックフォギー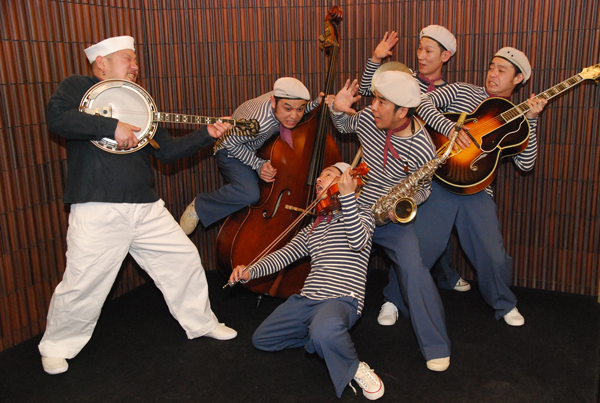 Little Fats & Swingin' hot shot party/リトルファッツアンドスウィンギングホットショットパーティー
In the winter of 1999, I started with vo. & Banjo's AtsushiLittle Fats and wash board Yokoyama. Initially, the other members were different each time and started with an interesting half. Members gathered while working mainly on the street, and they changed their members several times, becoming members in early January 2005. 4 original CD albums were released and Kyoko Koizumi participated in many other recordings. Appeared in many events from the street to FUJI ROCK FESTIVAL, regardless of size. Superb street entertainment where Banjo, Guitar, Violin, and sax sing on a hilarious rhythm played by a wash board and a wash tub bass !

Little Fats & Swingin' hot shot party/リトルファッツアンドスウィンギングホットショットパーティー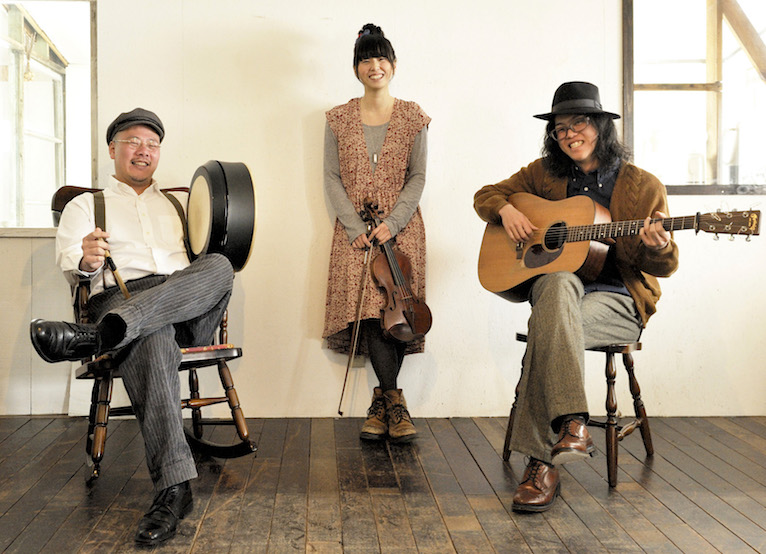 John John Festival/ジョンジョンフェスティバル
A trio of music from Ireland, a small island country next to England.
The music played with fiddle (violin), singing, guitar, Irish drums, and baulons is rhythm, groove,
Kindness, fun, and sometimes sadness.
Music that touches the air, adjusts breathing and climbs as high as possible, adjusts breathing, and whips quietly everywhere.
John John Festival is what makes both the player and the listener happy. Formed January 2010.
1st album "John John Festival" released in October of the same year.
Released 2nd album "Song and Tune" in March 2012.
In August 2013, she released a collaboration album "trek trek" with singer Shinsuke Sakura.
At the end of each year, a self-planned "JJF Thanksgiving Day" at Aoyama CAY was held.
He has also appeared in many outdoor festivals such as Mori no Cafe Fes in Niseko, Life is beautiful, Tokyo Flea Market, and Morinichi Market.
In January 2014, the Australian tour will be successful.
After two years of inactivity from June 2014, activities resumed in 2016.
In October 2016, he appeared in Celtic Colors, the world's best Celtic music festival.
In November, released a new album produced by Shinsuke Sakura.

John John Festival/ジョンジョンフェスティバル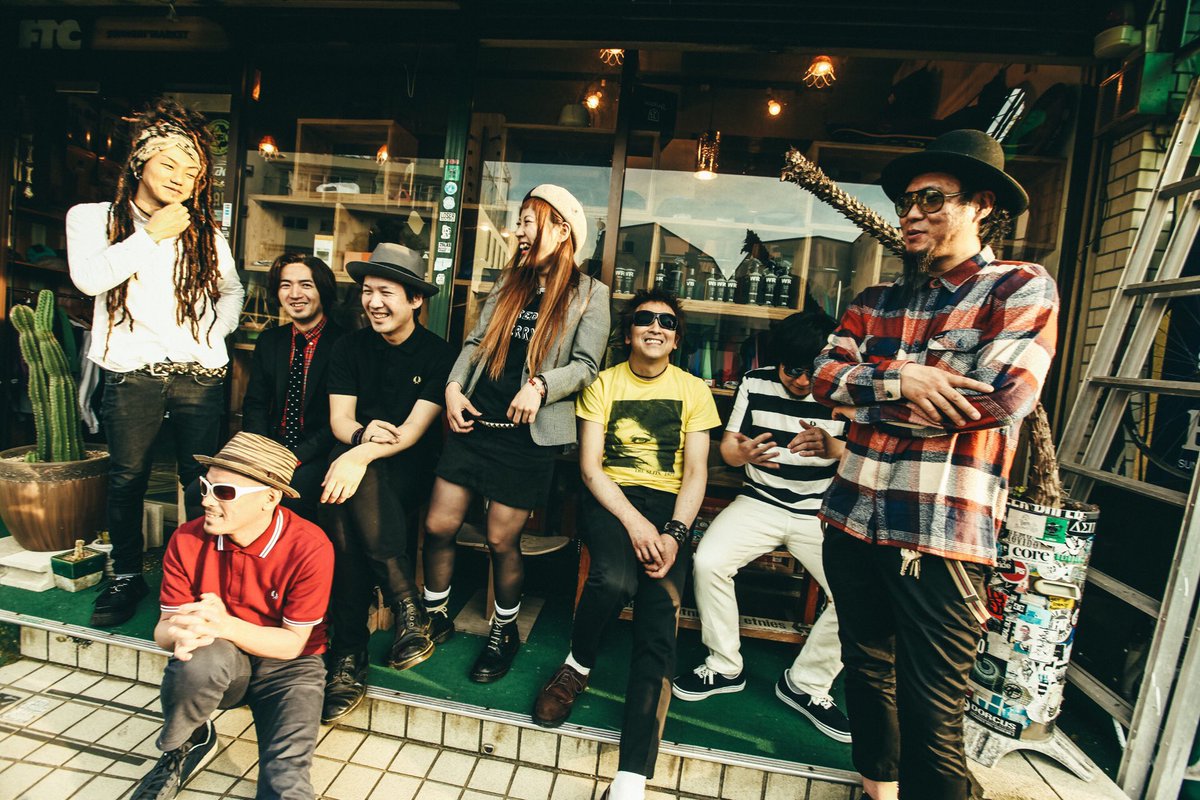 THE REDEMPTION/ザ・リデンプション
Its predecessor was the 2008 Japanese ska punk band "REDEMPTION 97". KEMURI's Tsuda, Noriaki Tsuda and POTSHOT's Ryoji, formed to play a new ska punk. The nickname is Mike Park, a heavyweight ska punk guy.

The following year after the dissolution of KEMURI in 2007, Ryoma of the street punk band LAST TERGET, who was doing tours in RYOJI of THE LAST CHORDS, US and Europe as well as TSUDA and POTSHOT who were bassists of KEMURI in 2008. The predecessor band REDEMPTION 97 was formed.

In 2009, 1st single "Good friends good music" and 1st full album "Precious songs" will be announced one after another.

In 2010, he made an album commemorative tour around Tomeihan and made a great success, and appeared in many outdoor festivals, raising the audience. ?
The band was supposed to be making good progress,
In 2010, vocalist Ryoji withdrew.
Instead, a singer HAL with a reggae-style singer that pushes it all over is joining.
It is renamed THE REDEMPTION after that. I started searching for a ska and reggae sound that I took a step further.

As the band sound changes gradually,
In 2012, vocal HAL left before the planned single recording. I'm faced with a second-time vocal withdrawal.
However, the band did not stop here, and NOSE joined as a new vocalist, and immediately entered the single recording, and safely announced the second single "2012".

The following year in 2013, SKA IN THE WORLD, a prestigious ska and reggae label, released a second full-length album "Rough Dance Convention". It has a unique direction with a sense of air, and it evolves into a sound that can't be simply spoken of as Scarband.

THE REDEMPTION/ザ・リデンプション

CABALLERO POLKERS/キャバレロポルカーズ
Active in Tokyo (Shinjuku, Shibuya, Shimokita). However, when called, the weapon is the lightest footwork going anywhere in the country. Rustic-stomp band with mandolin, bouzouki, banjo, accordion, wood bass and drum organization.
Stir the elements of folk music such as Irish, Gypsy, Middle East, Mestiso and so on!

CABALLERO POLKERS/キャバレロポルカーズ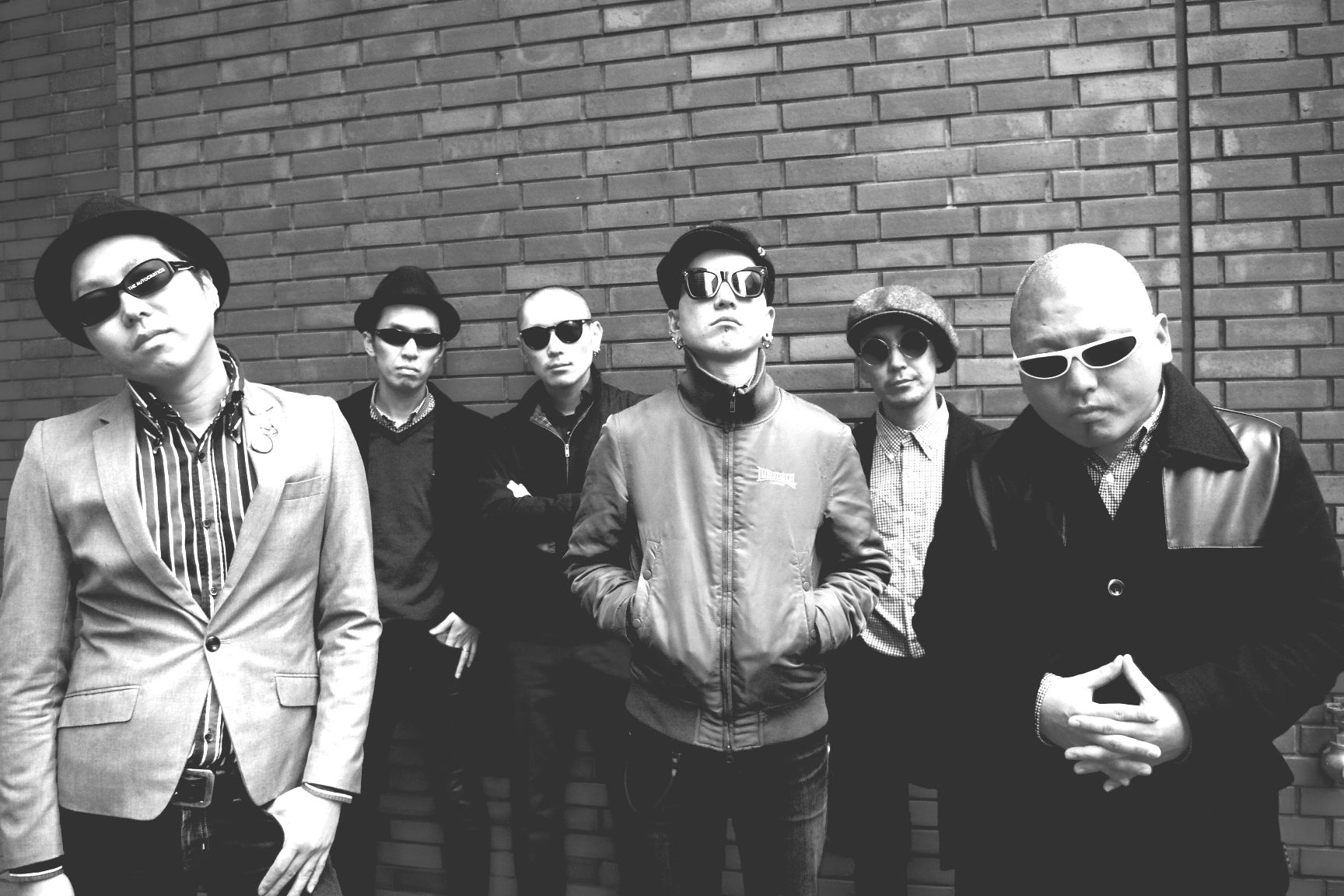 THE AUTOCRATICS/ジ・オートクラティックス
Formed in 2007. From Tokyo, POST 2 TONE SKA band.
The base of activities is not limited to Tokyo, but vigorously tours throughout the country,
"TOKYO SKA JAMBOREE" "SKAViLLE JAPAN" "MODS MAYDAY"
Appeared in big events such as "Hoppin '& Steppin' SHOW CASE".
The original and progressive style that pays tribute to the 70-80's UK culture,
Has earned a great reputation not only from RUDE BOY & GIRL but also from a wide range of people.

THE AUTOCRATICS/ジ・オートクラティックス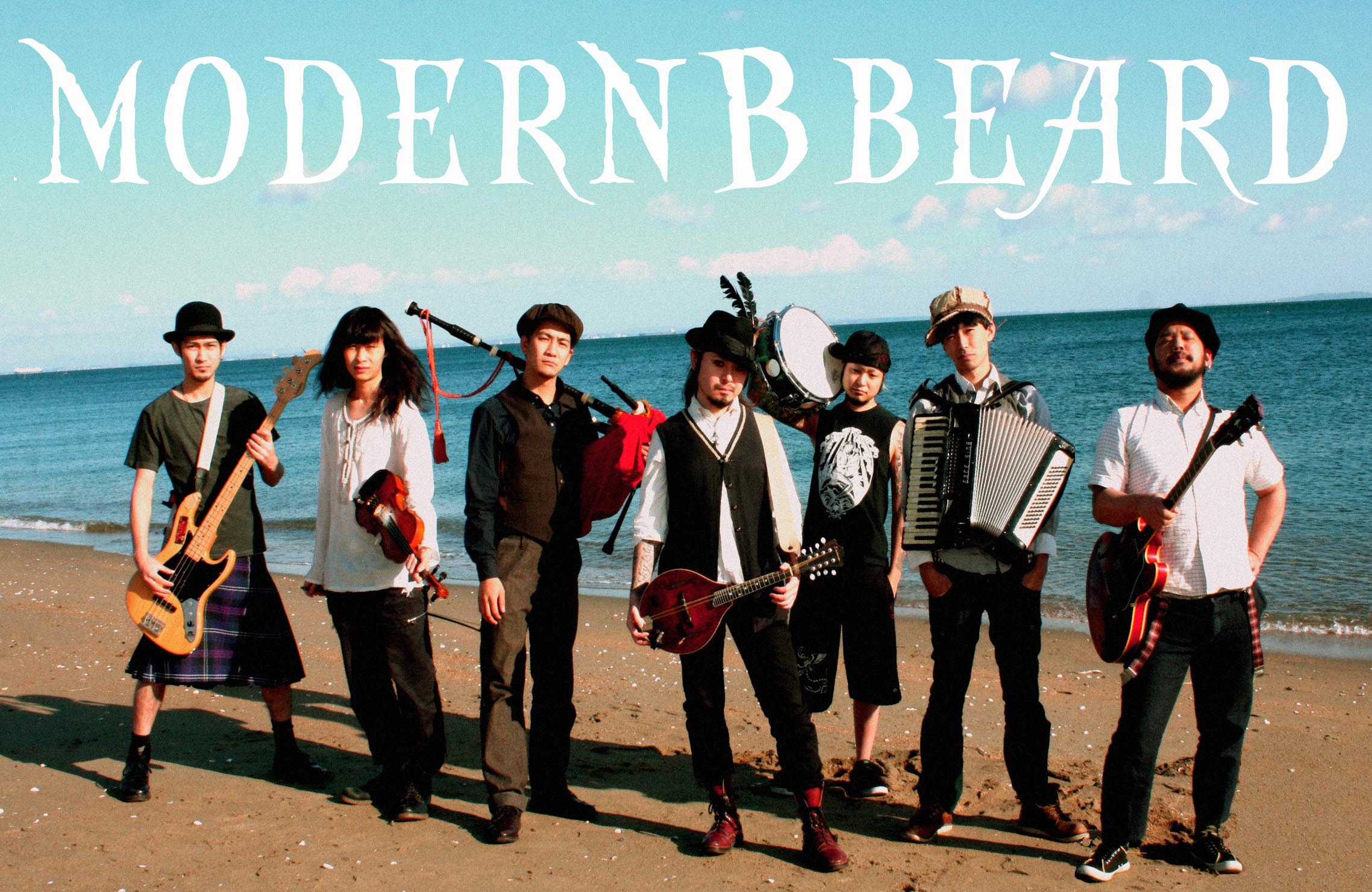 MoDERN B Beard/モダンブラックビアード
A seven-member Irish punk band formed in 2008.
The sound of MoDERN B Beard is a vocal and punk rock organization with vocals such as mandolin, fiddle, accordion, bagpipes, tin whistle, electric guitar, bass and drums.
Based on the concept of pirates and drunks, the Irish Trad is the basis, and all the original songs are tailored to pirate songs that describe the voyage.
The activity has so far centered on the Tokyo metropolitan area, and has traveled all over Japan. In 2011, from May to June, the 1st full album "1ST LOG BOOK" was pulled across Europe, crossing Germany, the Netherlands, Belgium and Switzerland. A tour is executed.
As an Irish punk band, all 11 performances including one-man were delivered in great success on the first European tour in Japan.
The following year, in November 2012, a Korean tour was also held. From 2013 to 2014, the range of activities has been further expanded, and the name has been expanding throughout the country through vigorous regional expeditions.
Currently, while continuing live activities, new songs are being produced for new album production. Scheduled to be announced within 2015.
A pirate ship of MoDERN B Beard, a seven-membered black panther pirate group who does not know the momentum, continues to make a leap forward in search of a new sea.
This voyage has just started

MoDERN B Beard/モダンブラックビアード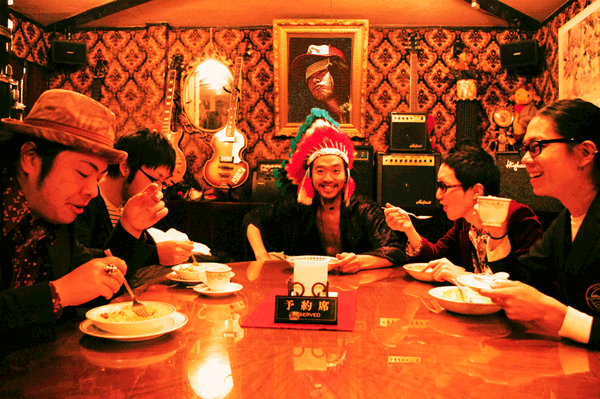 The Emmanuelle Sunflower/エマニエルサンフラワー
Dokadoka noisy Indian gypsy Irish ska reggae festival punk traditional funky rock and roll band.
We are The Emmanuelle Sunflower!
 
The Emmanuelle Sunflower
 
Sing-Along Miyashita: vocal
 Hiroshi Iga: guitar
 Brian: guitar
 Yuta Hosoya: bass
 Odori Nenbutsu Shige: drums
 Pan: keyboards

The Emmanuelle Sunflower/エマニエルサンフラワー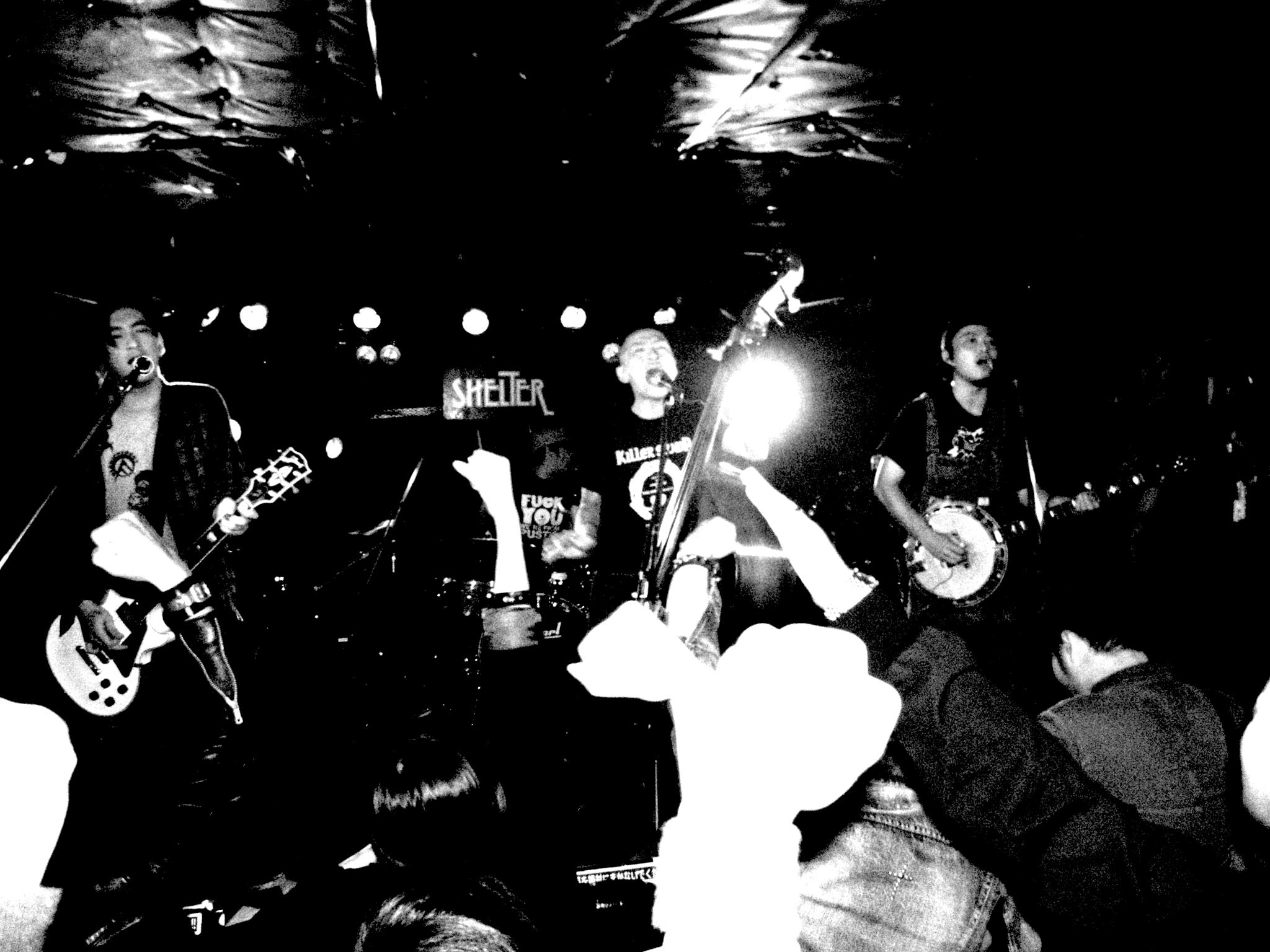 OINK/オインク
Yoh: vo & bass
So-Ne: drums
Sugi: guit
Kishi: banjo & bagpipe

In 2004, after the release of V.A "ROTAR ARE GO vol.3" (Rumbaral Rec) 7inch "Date / Monto" (Galactic), the Acoustic & Traditional Corps left.
Participated in 2005 V.A "Green Anthem" with three pieces of bagpipes. Participated in V.A "RUSTIC STOMP2009" in 2009 after further member changes.
Participated in V.A "Never trust a friend" (DIWPHALANX RECORDS) in 2010! The first album "RIN-KAKU" is also released from DIWPHALANX RECORDS! !
National tour with a rustic singalong number!
The last live of 2014.10.05 was dissolved.

OINK/オインク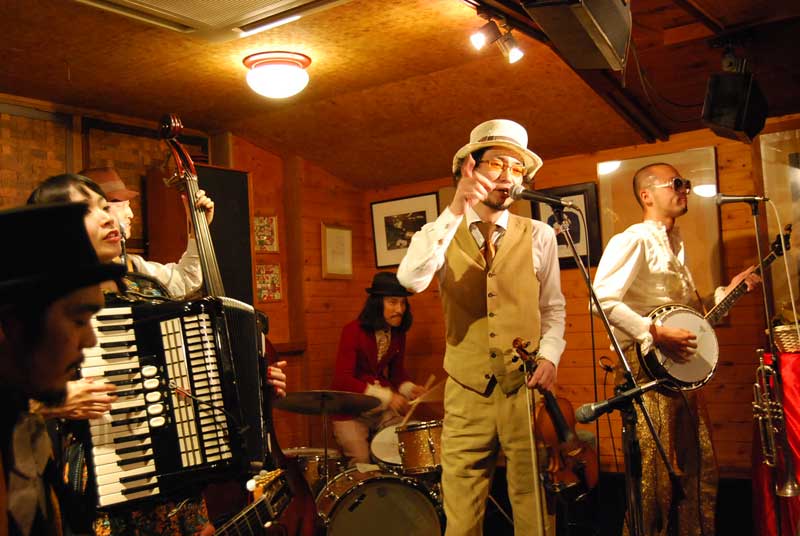 ハッチハッチェルバンド
Detaramainchiki no need!

A trembling bottom melody loved by the god of Kudarana, life hymn!

A fun and nonsense stage show for joyful performance! !

A great group of six members led by Kamiide ​​Demon and a genius hatch hatchel.

ハッチハッチェルバンド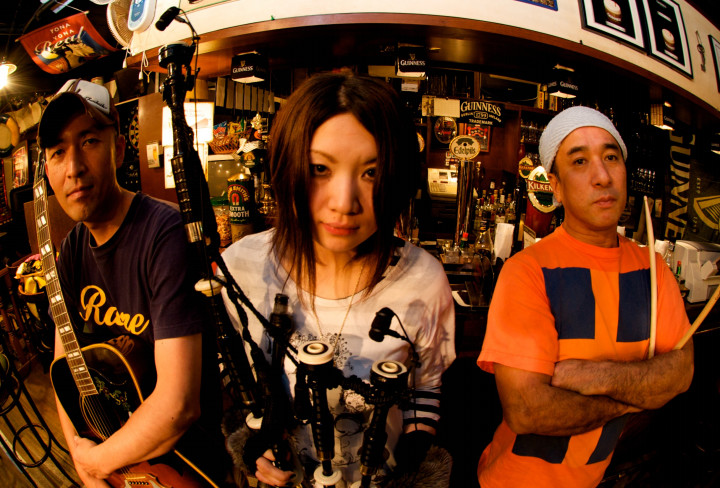 Ally Band/アリー・バンド
Formed in 2008.
Nakabayashi and YAHIRO gather together under ally who studied the traditional performance technique of bagpipes called the Great Highland Bagpipes in Scotland.

Lives mainly in Tokyo, leading to the current rock sound.
The band is still changing today.


Members:
ally (Great Highland Bagpipes)
YAHIRO (Drums & Percussion)
Keiji Nakabayashi (Guitar & Drink'ing Beer)

Ally Band/アリー・バンド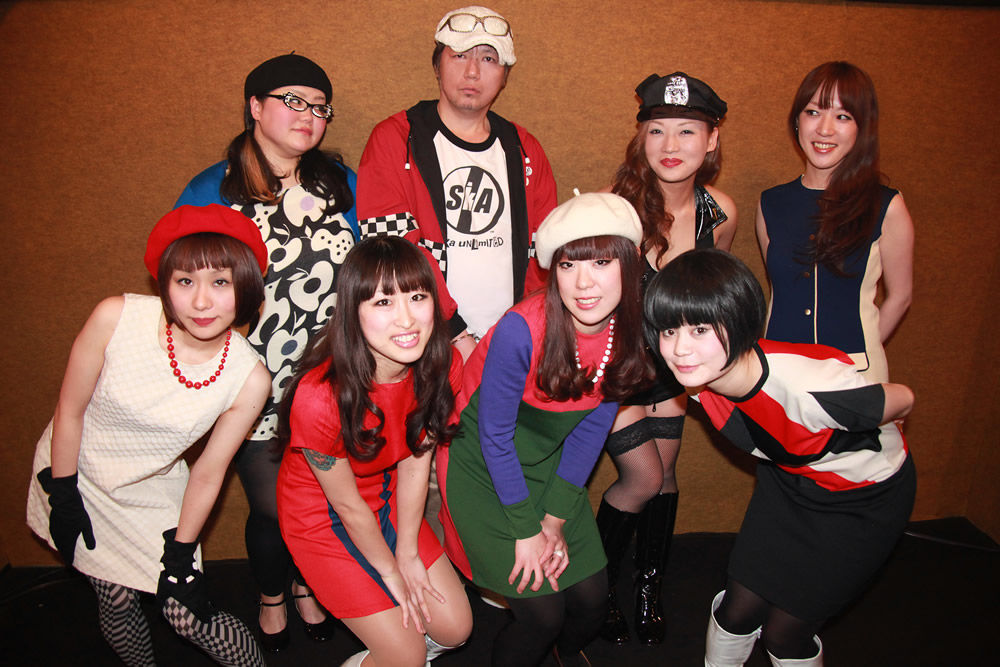 THE DROPS/ザ・ドロップス
The original Shimokita underground cult GiRLS SKA-ROCKSTEADY BLUE BEAT BAND!
Formed in 1988. In 1993, it stopped working, but in 2006, Majorino gathered a new member and revived at [SKAViLLE JAPAN] !!
After the change of members, the joint project "SODA FOUNTAIN" with [SKA IN THE WORLD RECORDS] began in September 2007, and the number of live performances will gradually increase. The first album SODA FOUNTAIN was released on September 26, 2008, the 20th anniversary of the formation.

THE DROPS/ザ・ドロップス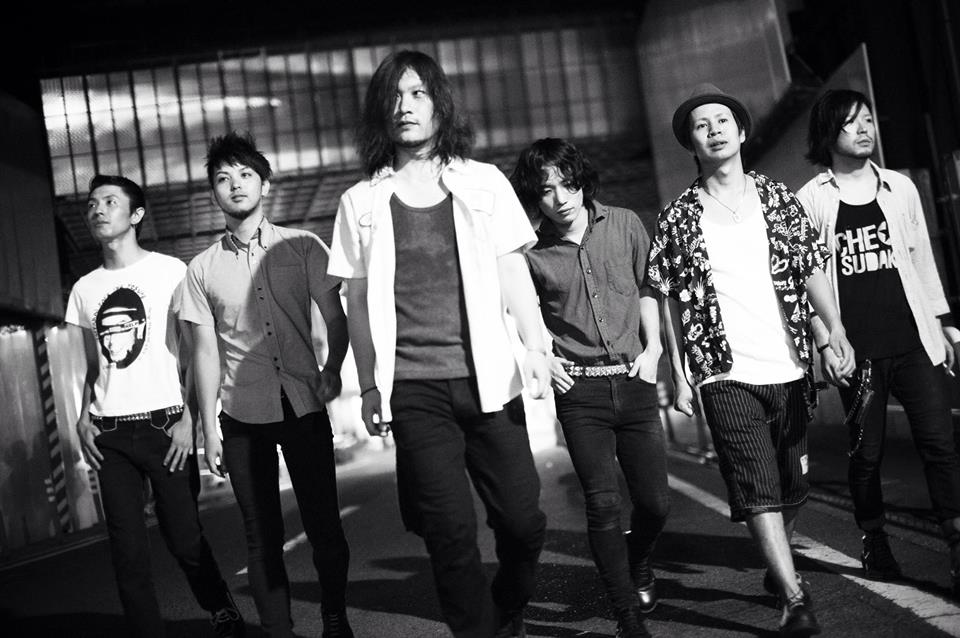 THE RODEOS/ザ・ロデオズ
THE RODEOS, a combat level music band that slams Russian folk, Irish, Mestiso, Gypsy, Ska, etc. into punk rock!
Singing, dancing and rampaging sound that combines punk rock and roots music.
Lyrics that make you feel like you are crying, vocals that shout like squeaking, and political nuances, but with life-size and sincere messages.
There is no doubt that there is THE CLASH in the roots, level music that blood will boil if you listen

THE RODEOS/ザ・ロデオズ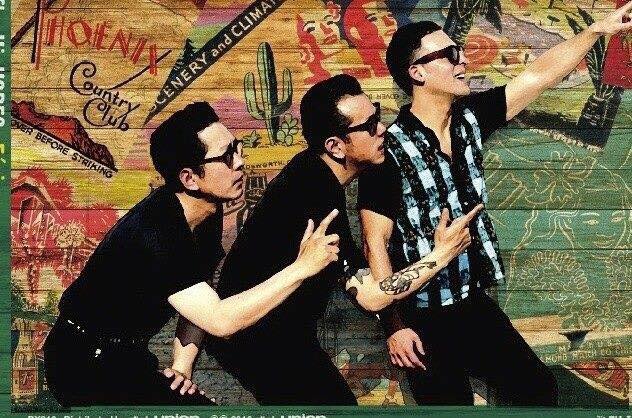 The Hi-Hopes/ハイホープス
Initially started as a solo unit of KUBO (guitar / vocal).
(The sound source at that time was released by VIVID SOUND.)
Later, he met KAZUMA, a pianist who came back from Cuba, and became the current BAND style mainly for two people.
Currently, the band consists of KUBO, ERNESTO (Drum / Percussion / Vocal), 44 (Bass / Backing Vocal), KEN (Guitar / Backing Vocal / Percussion)

A rock band based on South American music that mixes rockabilly and various ROOTSMUSIC and REBELMUSIC.
Mix the music and the race of the members!
Error while parsing data!

The Hi-Hopes/ハイホープス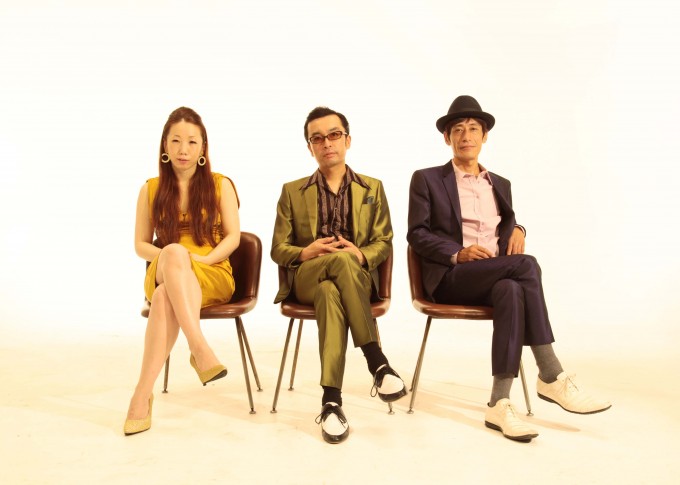 夜のストレンジャーズ
Around 2000, a music unit formed by Masaya Miura (vo & g) and Tetsuo Miyasaka (ds) inviting Yoho (b) after the dissolution of their predecessor band.
After the album "night life" was announced, 7 albums were released while performing live throughout the country.
In 2011, Yoho left the group. Instead, Makiko Minami (b) was greeted and restarted as a new "night strike". He produced various songs such as swing, boogie, funk, parlock, punk, R & B while being influenced by roots music such as blues and soul in the 50s and 60s.

夜のストレンジャーズ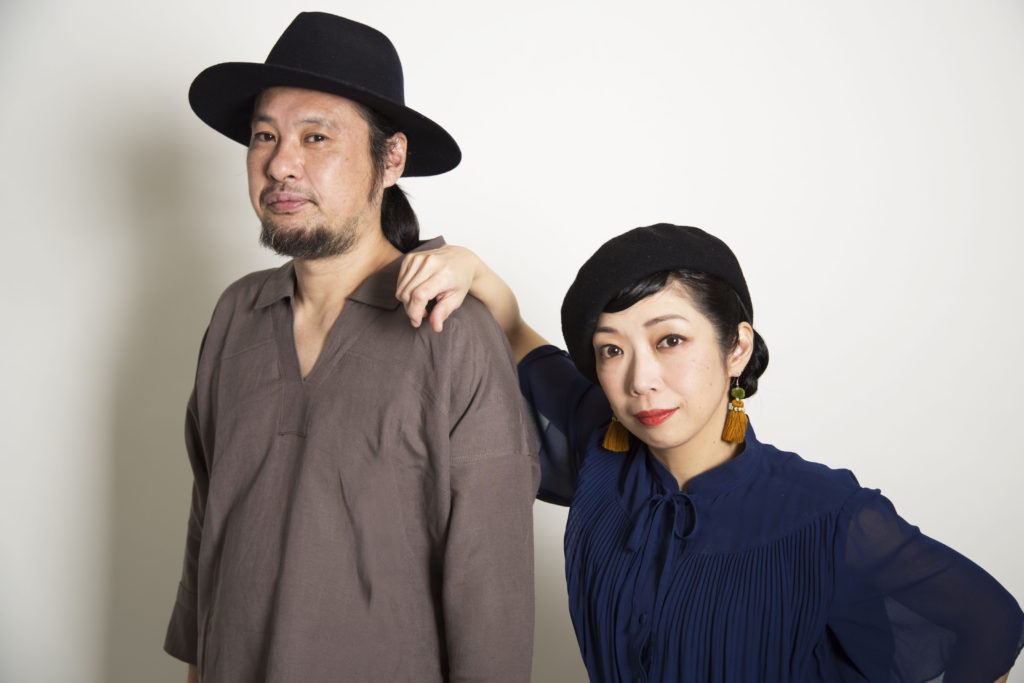 T字路s
Formed in May 2010.
Taeko Ito (Gt, Vo)
Guitar vocal and bass duo by Tomohito Shinoda (Ba / COOL WISE MAN).

Since 2010, he has consistently created works, and in 2015 he released his first full-length cover album, "T's Song". In 2016, the theme song "Hakidame no Ai" was written and provided in the movie "The Love of the Lower", and it attracted much attention along with the movie. In addition, NHK's E-TV "Shakin!" Continues to be widely supported by offering songs, performances and singing.

The music that they weave swallows blues, folk, rock and roll, and transcends the genre of the genre. The music that expresses the sound of human beings grabs the hearts of fans.

T字路s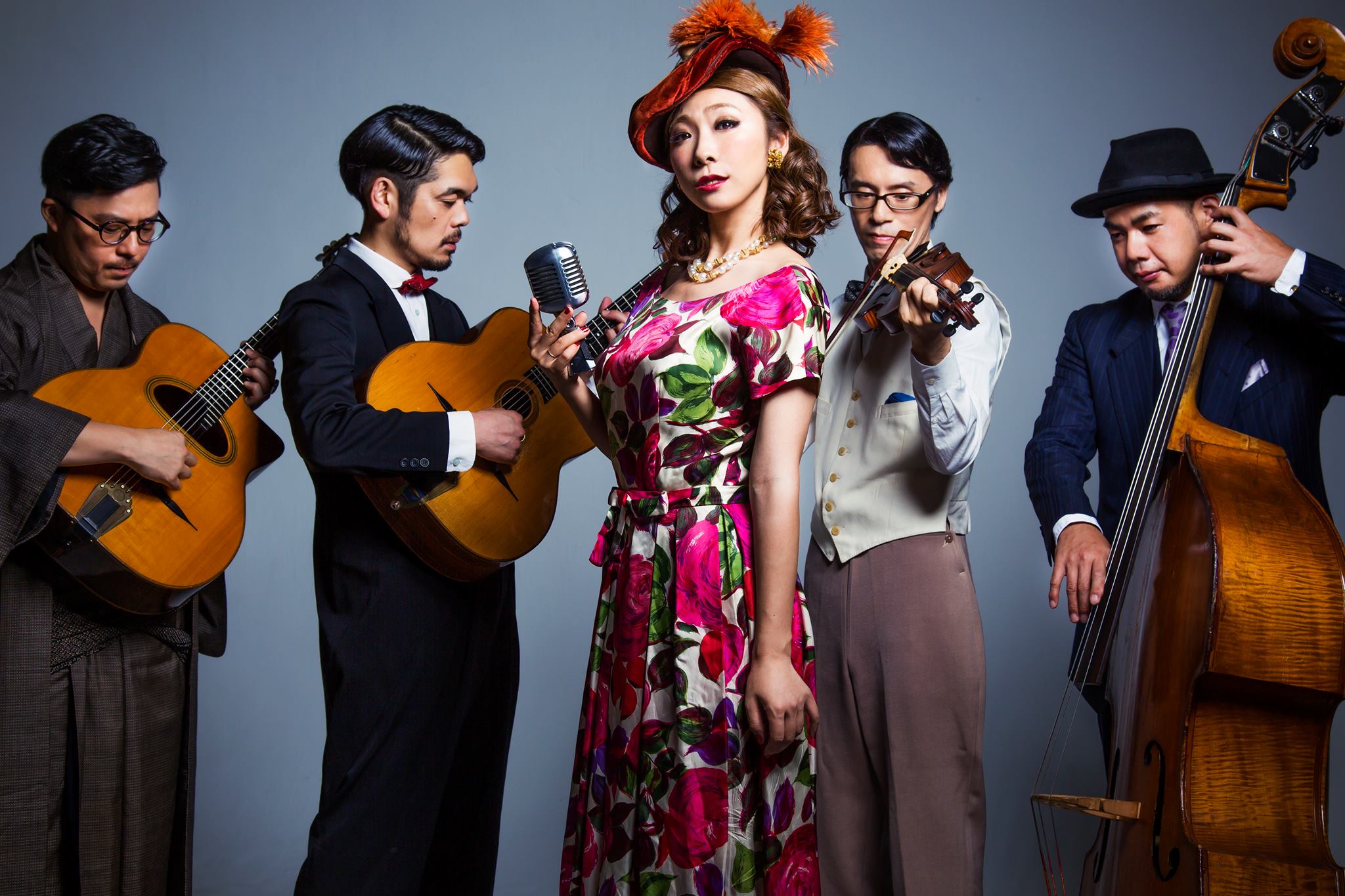 GYPSY VAGABONZ/ジプシー・ヴァガボンズ
GYPSY VAGABONZ

Formed in October 2005 mainly by Takashi Onishi and Hideko Vocal & Flute.
2 guitars, double bass, acoustic instrument with violin
A band of five members.

Original songs that incorporate the essence of various genres of music such as Latin, Brazilian music, and rock while creating a unique sound with a humorous arrangement based on the gypsy swing wing jazz familiar with Django Reinhardt. .

Feel the rhythm and nostalgia of the swing that shakes your body unexpectedly
The world of good old Showa-like songs.
A lively and entertaining live show
It attracts people who listen to "being happy after watching!"

The music played while feeling the atmosphere of the good old days
New "now" music

GYPSY VAGABONZ/ジプシー・ヴァガボンズ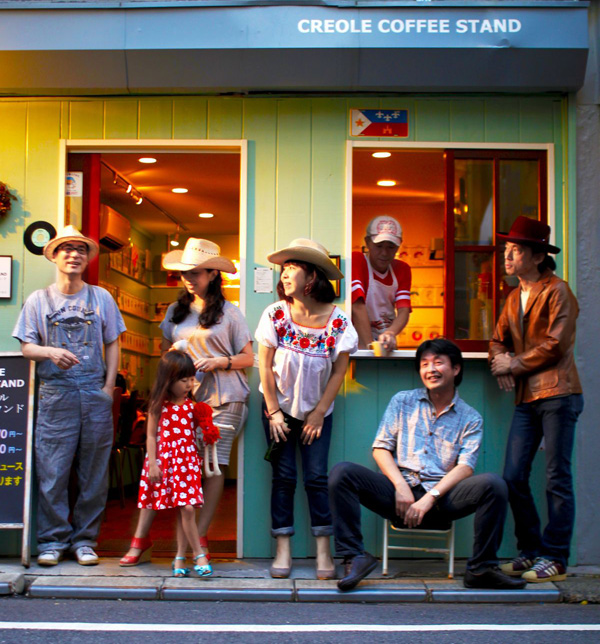 ZYDECO KICKS/ザディコ・キックス
"Zydeco", a button-type accordion and a loveboard that squeals wavy iron plates with a fork.
Zadico Kix is ​​Japan's first Zedico band that plays this music that has developed in Southwest Louisiana.
The self-produced 1st album has a high reputation in the hometown as it was recommended for the Grammy Award through his local Zedico site.
 
About Zydeco
Happened in the southwestern part of Louisiana in the early 20th century,
Folk music performed mainly by French-speaking Creole blacks.
A button-type or keyboard-type accordion is used as the main instrument, and in addition to drums, a love board (a wooden washing board changed to a metal instrument) plays a major role as a percussion.

Yoshi-take / Accordion, Vocal
Keke / Bass, Fiddle
Nishida / Guitar, Fiddle
Moro / Drums
Fumica / Rub board
Marico / Rub board

ZYDECO KICKS/ザディコ・キックス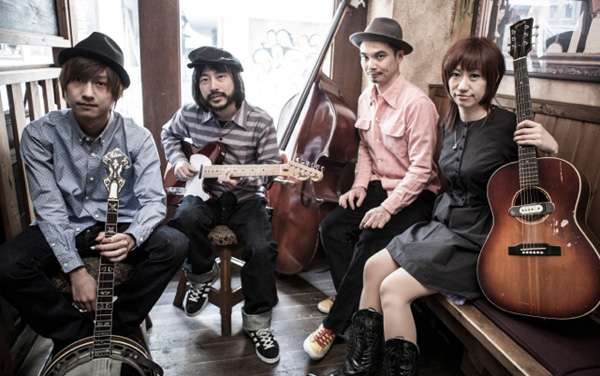 The Hot Shots/ザ・ホット・ショッツ
"A super cute and stylish road house jazz in the countryside! ]
There are sunny days and rainy days. And tonight, The Hot Shots' long-awaited new work that swings under the moonlight!
Chie, Shimomachi daughter, who loved 50 's R & R, formed a long-awaited band. Traveling in and out of the country by pulling a 7-inch board produced independently. Soon, NRBQ's Terry Adams caught his eye and made his national debut with his produce. While basing on roots music that he loves, he gradually opened up new fields.

The Hot Shots/ザ・ホット・ショッツ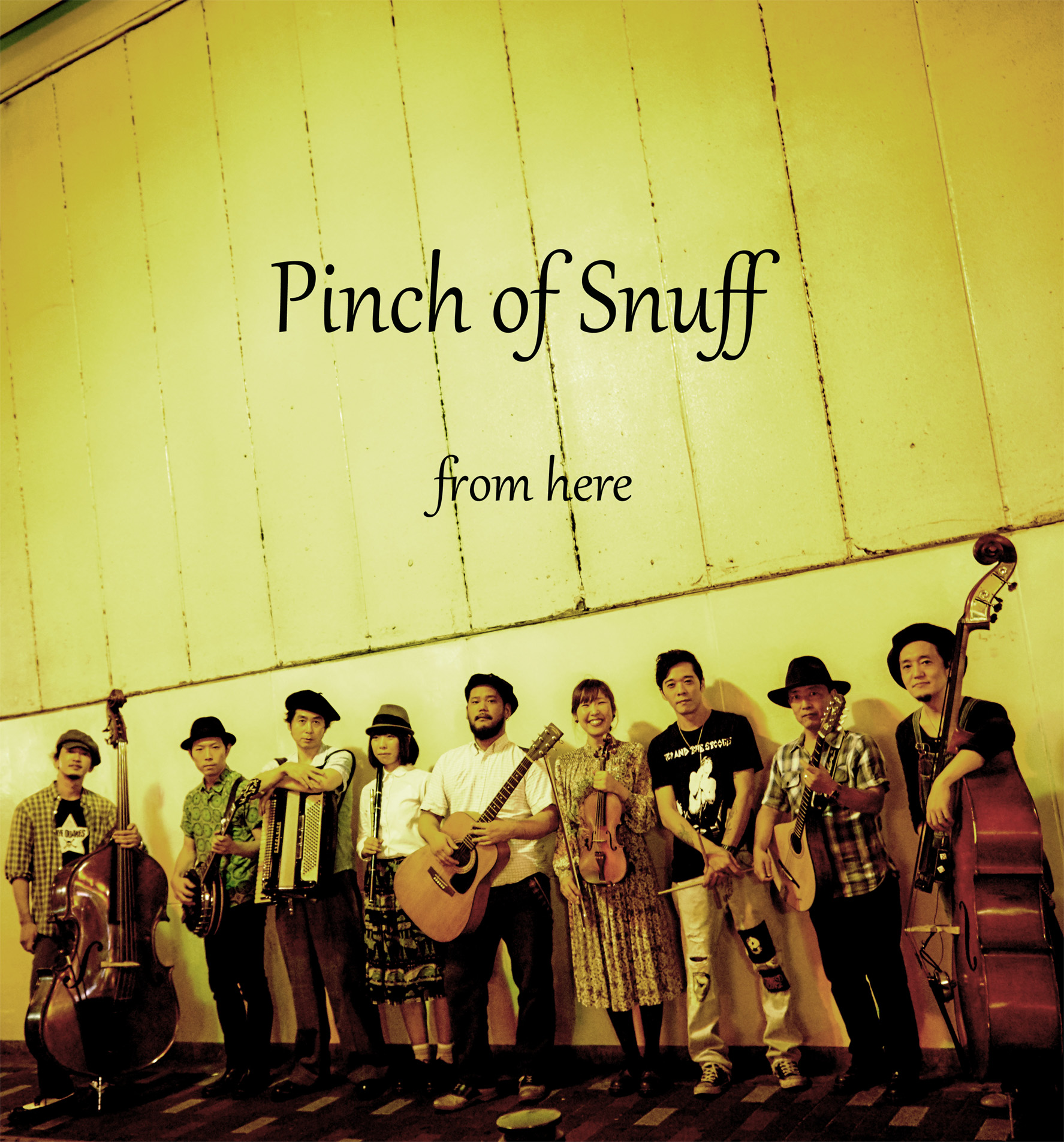 PINCH OF SNUFF/ピンチ・オブ・スナッフ
Pinch of Snuff is a mixed mix of Irish traditional music
A street band based. Members are Irish Bouzouki
Such as fiddle, tin whistle, accordion and banjo
It is a lively and sorrowful organization, and will be the first in February 2017
1st full album "from here" with 14 songs will be released.

PINCH OF SNUFF/ピンチ・オブ・スナッフ