Held for 2 days on April 7th and 8th ◆ The music live of the artist lineup that plays an active part in the whole country according to the time of cherry blossom viewing, the most hot music festival held in North Village. Hanamis with Hanami + Music Live! !
room
Address
岡山県勝田郡勝央町岡1100番地
turned_in_not
Advance Sale
5000
turned_in_not
Tickets for today
5000
description
Event Details
◆ Calmera
◆ Black Bottom Brass Band
◆ Zukunashi
◆ YANAKIKU
◆ Stoned Soul Picnic
◆ ADAM at
◆ My memories
◆ MacArthur Aconci
◆ Wonderful Boys
◆ Osakazu
◆ Nora Dog
◆ MOHIKAN FAMILYS
◆ THE TOMBOYS
◆ Pistachio Konishi and B.B Fujiko Market


The live music of the artist lineup that plays an active part throughout the country according to the time of cherry blossom viewing, the most hot music festival held in North Village.
Hanamis with Hanami + Music Live! !
BBBB will appear for the second consecutive year! (The festival will be held on April 7th 8th, but BBBB will appear on the 7th.)

● Okayama Farmers Market (1100, Okayama, Katsuo-gun, Okayama)

● Held from afternoon to evening

● Performers (determined as of 2/1)
◆ Calmera
◆ Black Bottom Brass Band
◆ Zukunashi
◆ YANAKIKU
◆ Stoned Soul Picnic
◆ ADAM at
◆ My memories
◆ MacArthur Aconci
◆ Wonderful Boys
◆ Osakazu
◆ Nora Dog
◆ MOHIKAN FAMILYS
◆ THE TOMBOYS
◆ Pistachio Konishi and B.B Fujiko Market
* Random order

● [Tickets on sale]
◇ Advance ticket 1-day ticket (both days) General 5,000 yen High school university senior 3,500 yen
Two-day pass, general 9,000 yen, senior high school university 6,000 yen
◇ On the day, one day ticket (both days) General 6,000 yen High school university senior 4,500 yen
2-day pass not available
* Free for junior high school students and younger, but accompanied by a guardian (up to two children per guardian)
* For high school universities, please bring your student ID card with photos
* For seniors, bring your own age-related items such as a driver's license.
◇ Play guide e +
Okayama Farmers Market info window

● Inquiries
0868-38-1234

description
Performer details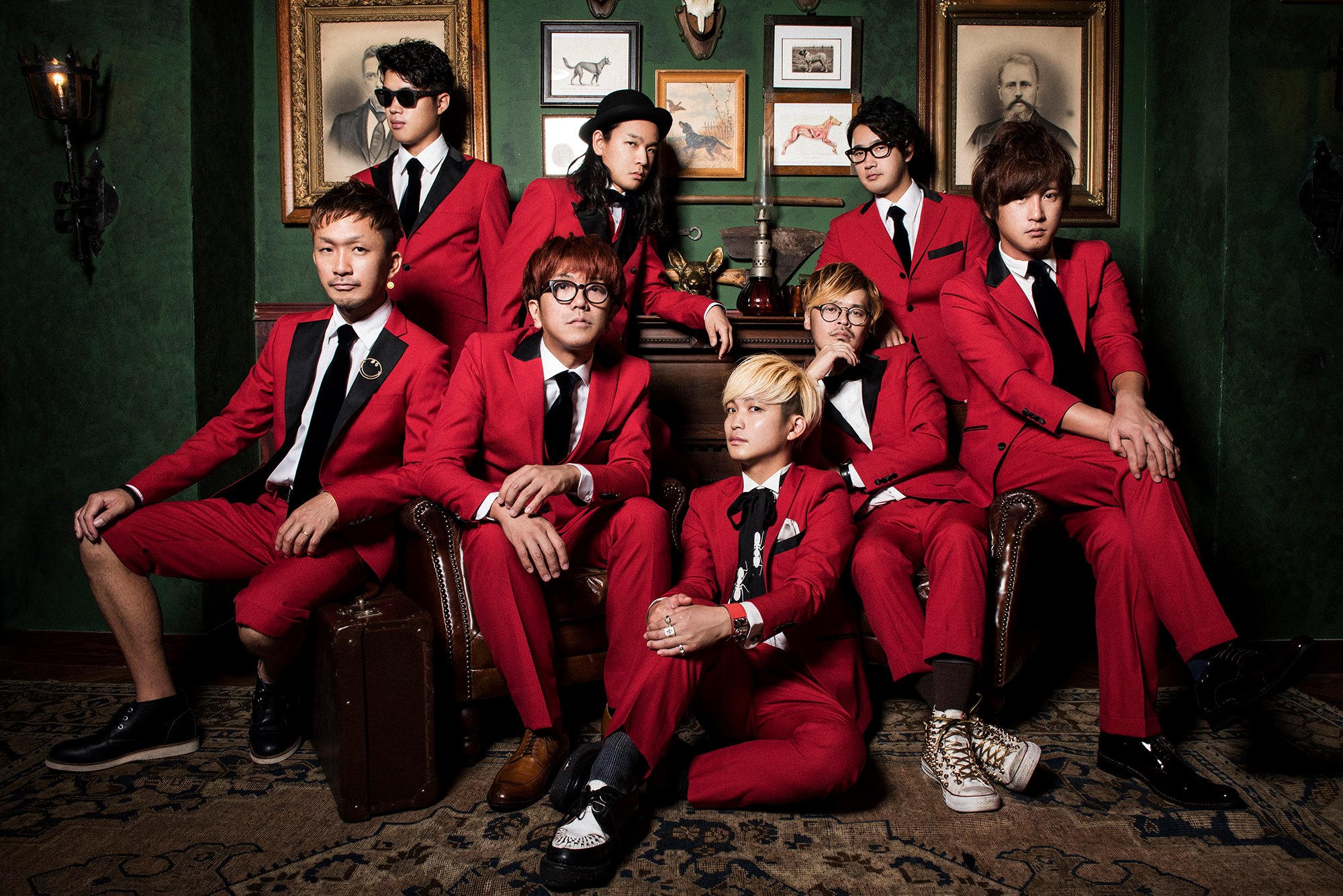 Calmera/カルメラ
An Osaka-based entertainment jazz band that has appeared in "SUMMER SONIC" and has also appeared every year in Fukuoka's large beach festival "Sunset Live".
An eight-person group that sometimes enjoys all genres such as pop, jazz, samba, Latin, rock, etc., and sometimes crosses over to Osaka-like.
In addition to the high level of performance, members who are all members of the Kansai region are enjoying live entertainment with a sense of entertainment.
Live killer tune "Dog, Escape. -Ver. 2.0-" was appointed as TV commercial song for "h.ear x WALKMAN (R)" (Sony Marketing Inc.). Japan's best jazz club,
Held an exceptional one-man live at BLUE NOTE TOKYO.
On April 20, the 7th album "REAL KICKS" (B.T.C.Records) was released. Rank 7th in the Oricon Indies Chart.
Error while parsing data!

Calmera/カルメラ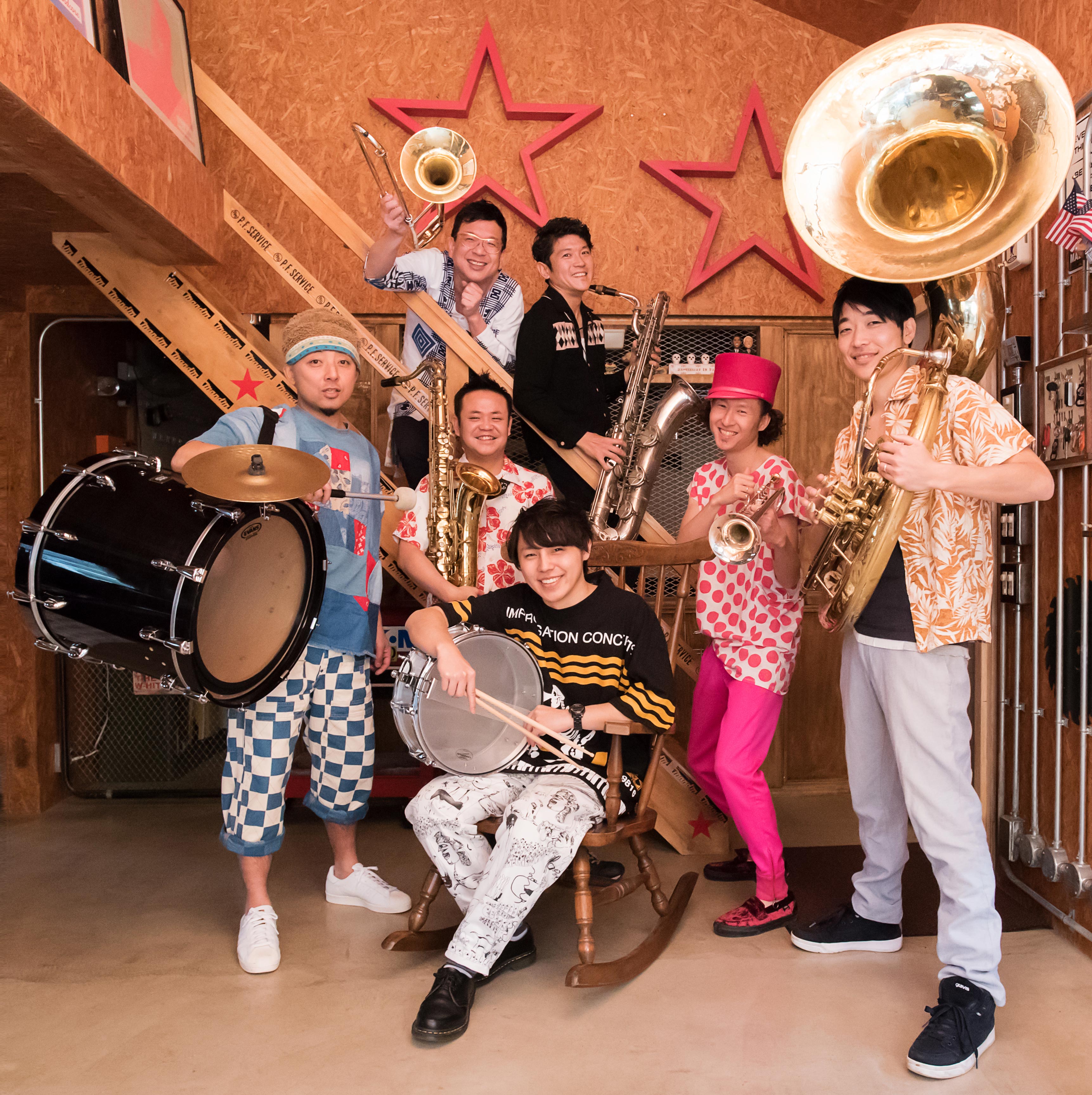 Black Bottom Brass Band/ブラック・ボトム・ブラス・バンド
1993 / formed in Kansai. Started activities as Japan's only New Orleans style brass band.

Seven trumpets consisting of trump trombone, alto saxophone, tenor saxophone, sousaphone, snare ram and bass ram.

1996 / Major view from Pony Canyon.

1997 / Life & Recording in New Orleans, which is greatly covered by local newspapers and radio.
Since then, I have visited many times to date and have deepened my friendship.

1999 / Activity base moved to Tokyo. In addition to appearing life tours and events around the country,
Fusilok, Rigidsan, Summersonic, Sunset, Ulsan International Rock, Drum Brass Festival, Taichung Jazz Festival etc ~
He has appeared in various rock jazz festivals in Japan and overseas.

In addition, in charge of commercial music for JRA and UNIQLO, he provided numerous music for TV / CM and movies,
Hiroto Komoto, Tokyo Ska Paradise Orchestra, Tortoise Matsumoto, BEGIN, Kazuyoshi Saito, RIP SLYME, m-flo, Hanalekimi
EGOWRAPPIN '・ MONGOL800 ・ Kururi ・ Tsuruji Tsuruno ・ Tomoe Ayado ・ Aki Yashiro etc ~
The range of activities is widened by collaborating with various artists.

To date, 22 albums have been released.
The latest work is `` Turkey A Go Go '' (released in April 2017)
Brass workshops and music classes that convey the fun of music straight
Popular throughout the country! Since 2004, he has been active as a registered artist.

Black Bottom Brass Band/ブラック・ボトム・ブラス・バンド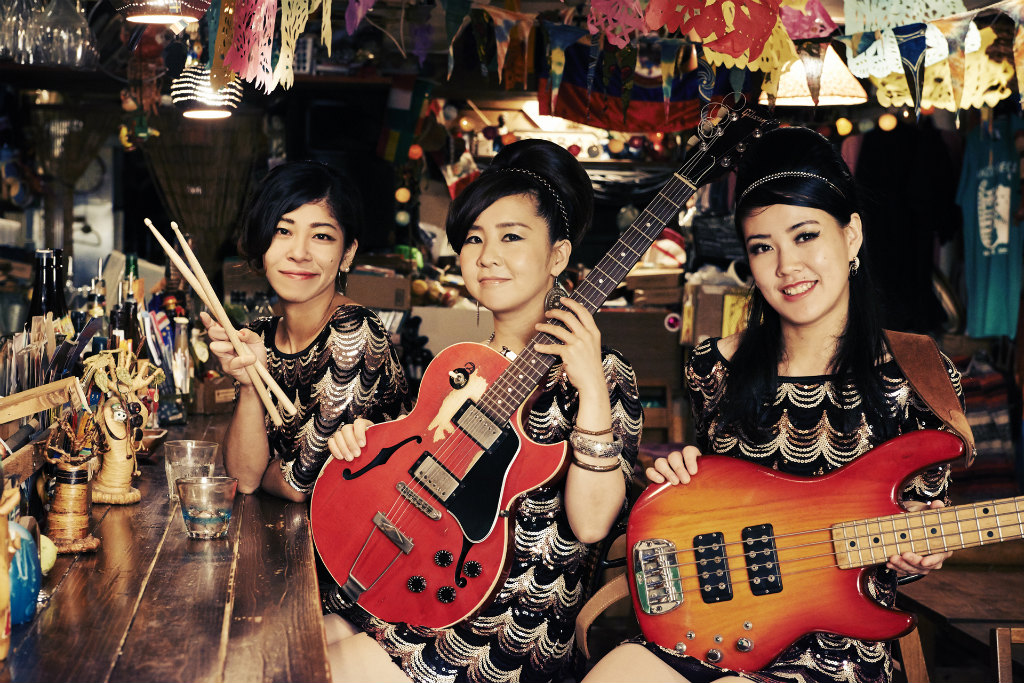 ズクナシ
Zukunashi -zukunasi-
Vocal.Guitar Emi (emi)
Bass, Chorus spicy-marico
Drums, Chorus akane


Resonating with black music, it has the energy and sound of the 60s and 70s.
The stage with a rare gira-gira outfit is a masterpiece.
Sing and dance human hearts with real grooves and stunning chorus work,
From the formation in 2002 to the present, I have been involved in the excitement, laughter, and enthusiasm throughout the venue.

FUJI ROCK FESTIVAL, SUNSETLIVE, ARABAKI ROCK FESTIVAL, WINDBLOW,
EARTHDAY TOKYO, Natural High, Sawagosa, Morinami, Kiso beating, Full Moon Festival,
Appeared in many outdoor festivals.
In March 2011, she participated in a tour of 10 performances in 7 cities in the United States, including SXSW.
In the United States immediately after the Great East Japan Earthquake, Japanese songs filled with thoughts crossed the border,
A storm of exclamation and praise erupted everywhere and a great response.

The song "WE SING ONE VOICE", which was completed after returning to Japan and continued to sing throughout Japan,
Announced on the single CD and EP in the fall of 2012 from the self-operated label "ZUKU74RECORDS".

ズクナシ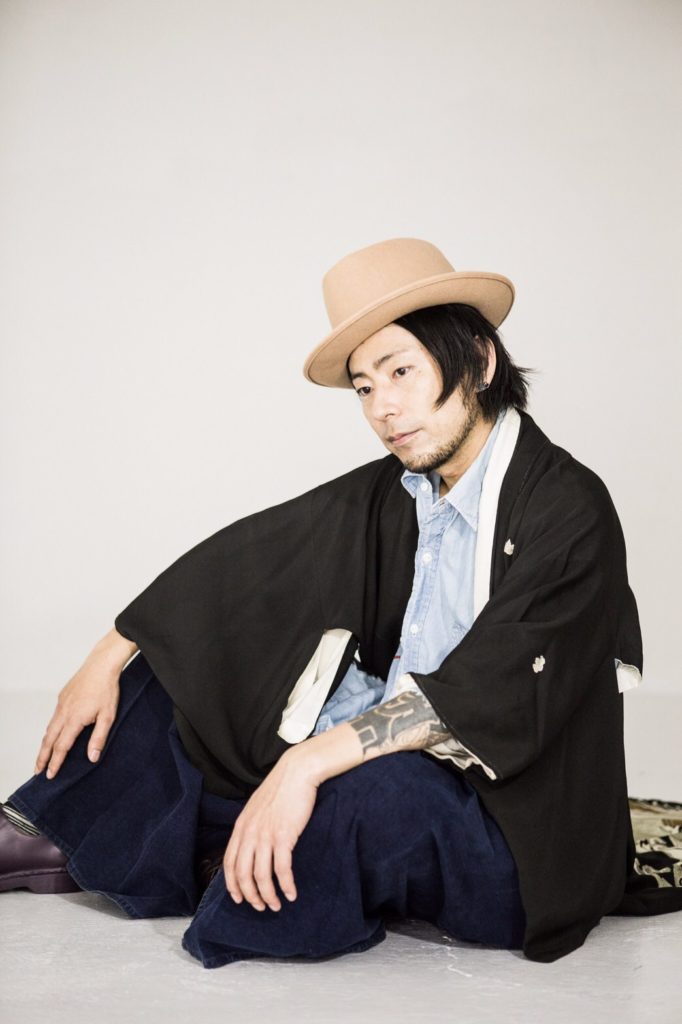 ADAM at/アダムアット
Started as a session band at the live house in Hamamatsu in 2011 led by keyboardist ADAM at.
Incorporating elements such as bossa nova, jazz, techno, ska, etc., it became a hot topic as a dance band, and there were a lot of offers from live houses all over the country.
The three-song single sold exclusively at the venue sold out in an instant. The first mini album "Silent Hill" released in January 2014 was released indie and became a long seller.

In January 2015, Victor Entertainment released their first full album "CLOCK TOWER" and became the top jazz album on iTunes, which was the top jazz chart on Tower Records. Since May 2015, he has been in charge of the theme song for NHK Professional Baseball Broadcasting (General TV / BS1 Radio 1). The theme song "Rokusan 4" will be the iTunes Top Jazz Single. In September, he will appear at the Tokyo Jazz Festival 2015, and the spot sale CD at the free live venue will be sold out. In addition, MINAMI WHEEL 2015 and many other circuit events will become a topic that will limit admission for many visitors.
In January 2016, they released their second full album "Sweet Home" and ranked first on the iTunes Jazz Chart and Tower Records Jazz Charts. Yes.

ADAM at/アダムアット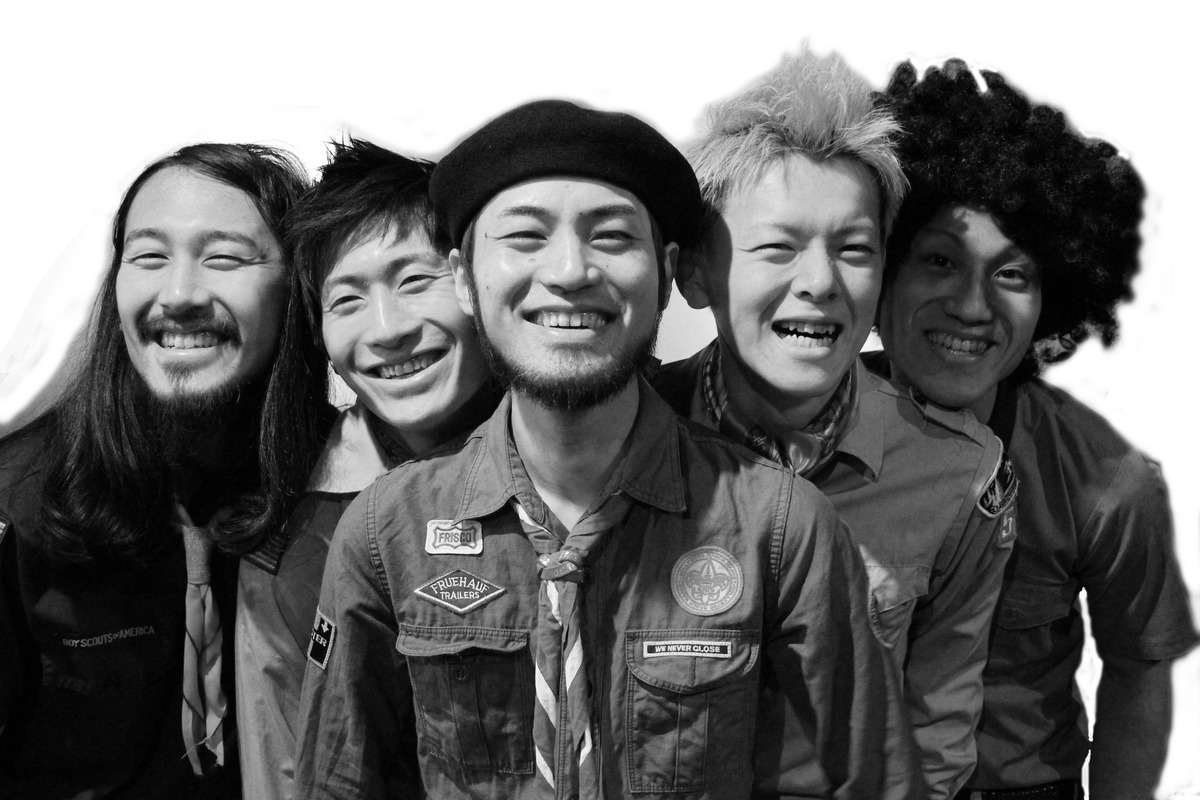 私の思い出
Members are leaders and saxophone spaghetto Ueda (Oyaji is Yoneya),
Masafumi Toyama, senior singer and leader,
Guitar and fashion manager Jesus Soarron Chicken Masa,
Slack male bassist Batayan,
Elegant drummer Nakai nobility.
Five adventurous dancers dance with great spirits! Shout with great spirit! Gag is fired at full marks!

After one-man live in Kyoto, Sakai, one-man live in Tokuzo, Nagoya,
In February 2014, they released their first album "Adventure! It is acclaimed as "the author's best recommendation" on CD Journal.
Furthermore, Kakuei Shimada, a Japanese punk movie director (currently a genius of the Kansai indie film industry that is attracting attention in Japan and overseas), was offered an appearance, and appeared in a movie! Are we movie stars?
Furthermore, my memories of making the media noisy by appearing on radio by Kenji Moriwaki and Kotaro Oshio.
In December of last year, after the "Tenchi Creation Camp" with The 50 Kaitenz, the second album "Aoi, Adventure" was released.
In July this year, the third album "Good Night Utopia" was released,
Won # 1 weekly chart at Tower Records Kyoto!

Participated in MINAMI WHEEL continuously in 2015 and 2016! My memories of shaking the music situation in Osaka, such as the decision to participate in all-you-can-see 2016 in July this year.

That's why the five adventurous adventurers who have been attracting attention little by little, make "My memories" your memories.

私の思い出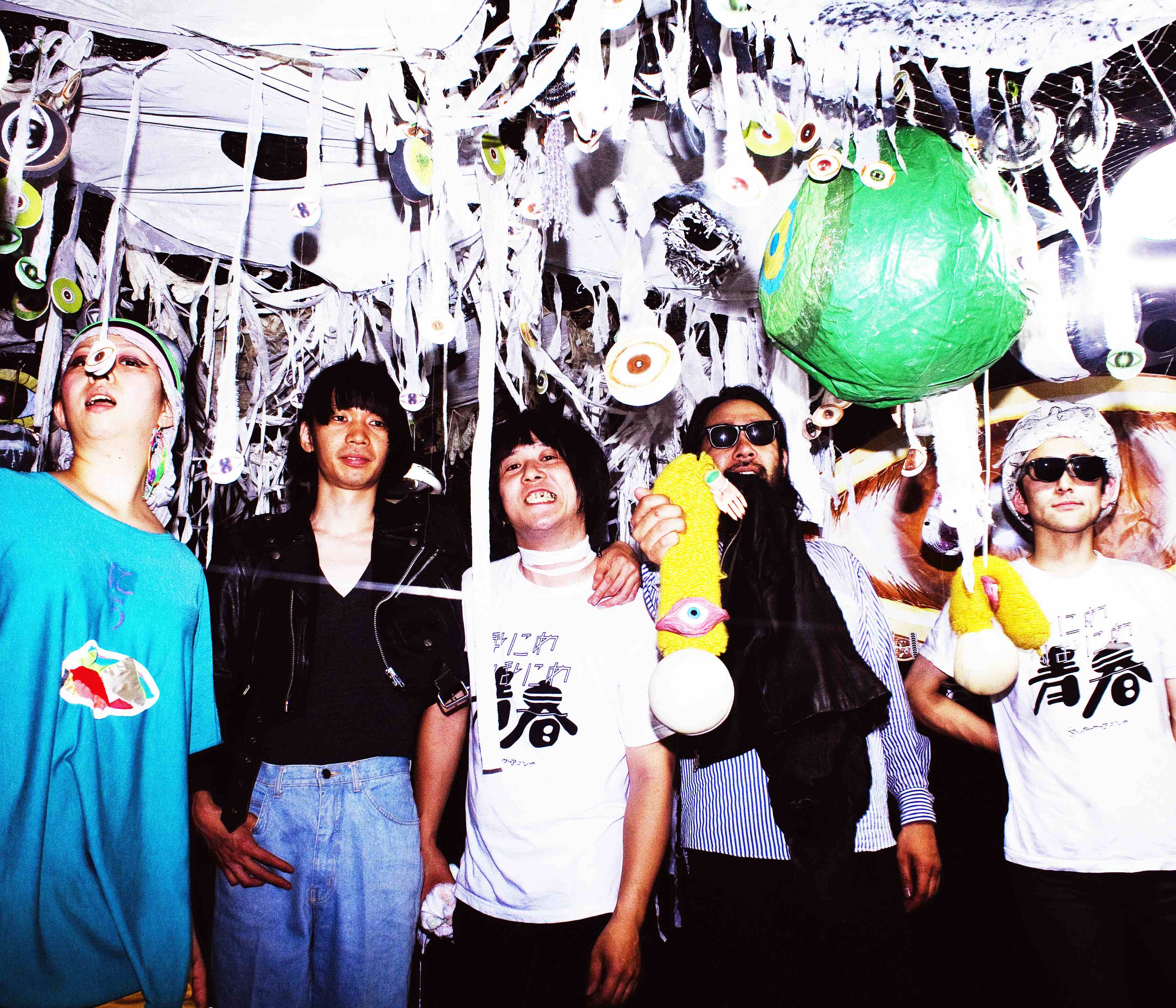 マッカーサーアコンチ
ACARTHUR A CONTTI

For the sport of the recent rock

To ring the alarm,

Seven presenters who believe in the beat

Autumn 2001,

Osaka Underground

Formed between calm and passion.

Based on black music and 60s70s rock

"Irbitious" pop music.

Live performance that is more radical than that novel will stick to everything you see.

マッカーサーアコンチ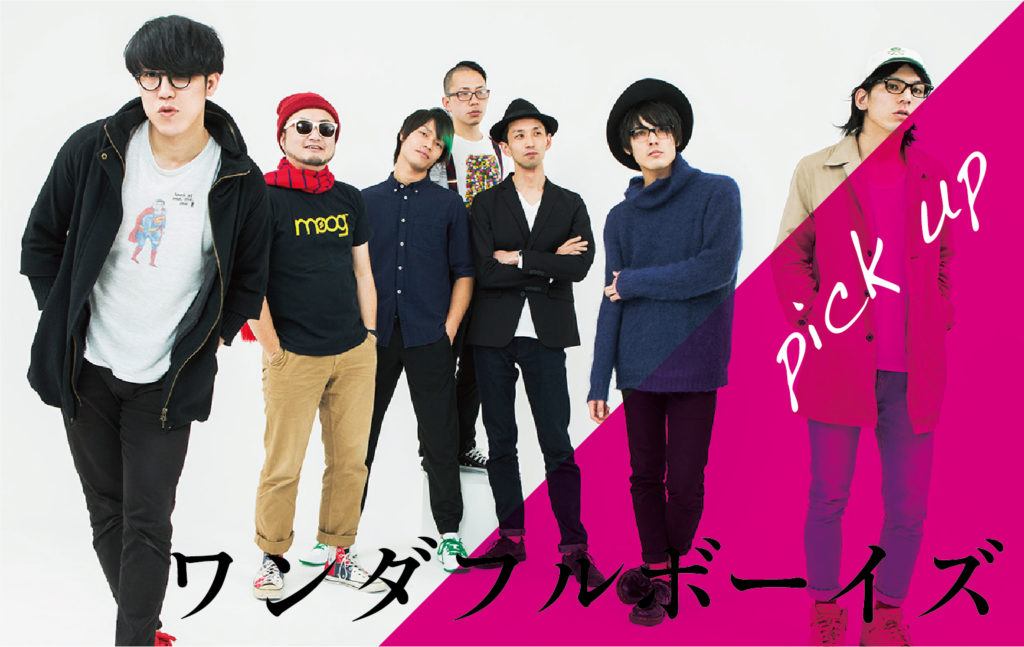 ワンダフルボーイズ
Love every time! *
 
And we are peace! *
 
So love tonight! *
 
The story will continue forever!
 
That was really POP music! Based on the concept, high sense border BAND led by Sunday Kamide.
In recent years, Sunday Kamide, who is also active as a songwriter, pianist and bassist in a genius band, sings and dances crazy with a hand microphone at Wonderful Boys. Music that makes you feel the influence of reggae, hip hop, soul, etc., and songs that only use lyrics are always stimulating something of someone.

ワンダフルボーイズ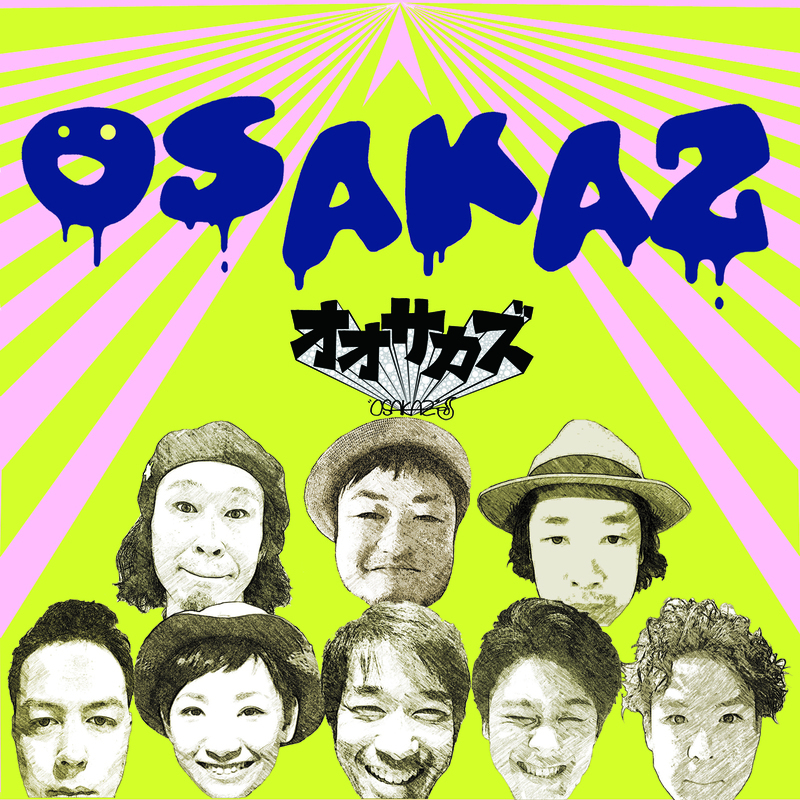 オオサカズ
[Osakazu]
Formed in March 2016.
From the strange Reitaro Travel Swing Orchestra which broke up in April of the same year
An instrumental band made by [Pepe Yasuda (ba) Iwai long seller (synth), Eika Masutani (pf), Takeshi Hamada (per), Shiomi Tetsuo (gt), Doumaru Nagayama (tp), Tommy (tb)]. Oriken (ds) joined in June.

Music that is described as magical rock is output by converting jazz, rock, prog, electro, etc. into original dance music.

オオサカズ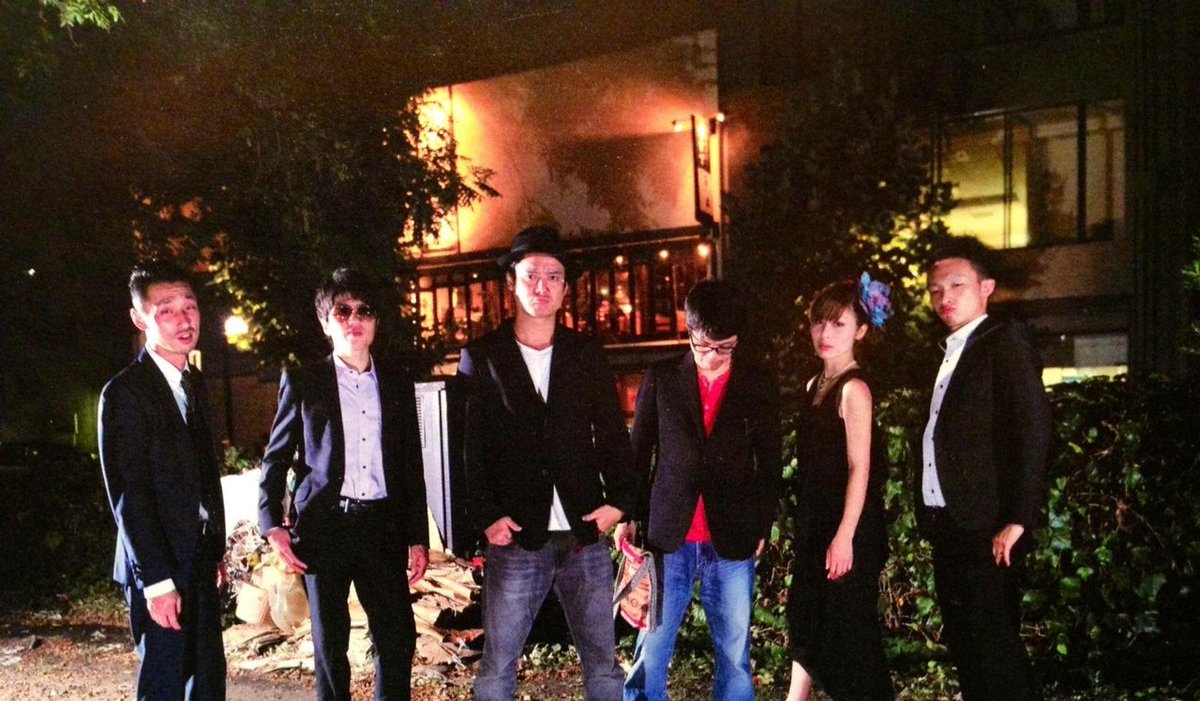 のら犬
In the spring of 2009, the three people of Naohiro Tabifu (Vo), Funky Hotta (B), THE CLANE FLY, and Junsei Masanari (G) meet at the Nagarekawa Bar with flowers and guitar.

A switch that started from a bar talk and accidental Fitch.

A week later, the Tako-san's Hiroshima performance front act made a sudden live debut.

Later, he acted as a front act for Zion, Kenji Kido (ex Japan Harrinet), and the Taiyo Hiroshima performance.

Joined Masumi (Sax, Pianica) and Mukai (Dr).

In the summer, the downhill Festa de Rama '09, the live performance of the Vo Tabi guitar with one hand at the beach house at Sunset Beach, with a soaked spectator on the side, forced to quit without much excitement.

However, it caught the eyes of the executive committee who was watching the situation and entered the FESTAdeRAMA'10 beach stage in the next year.

Ride the momentum and release the 1st mini album "Hana to Guitar" in the summer of 2010. Sold out 1,000 copies in a completely hand-held style over the counter.

In a hurry, he became famous as a pop idol at 3 am in Hiroshima Nagarekawa.

This year, [Masashi Tashiro], [Esper Ito], [Pursche Porsche], [Miracle Hikaru], [Mami Koshi] and other cult artists will be in front of Hiroshima sales to lock the floor tightly.

Held at the bimonthly pace from the 2011 countdown.

Participating young and old men and women with some enthusiastic drunks and interesting sights, they danced around Nagarekawa late Sunday night.

In March, G Junya disappeared to NY, G Ryusaku (20 years old) G PON (over 40) was added to the new member, and the 2nd mini album is currently being produced
categories
Error while parsing data!

のら犬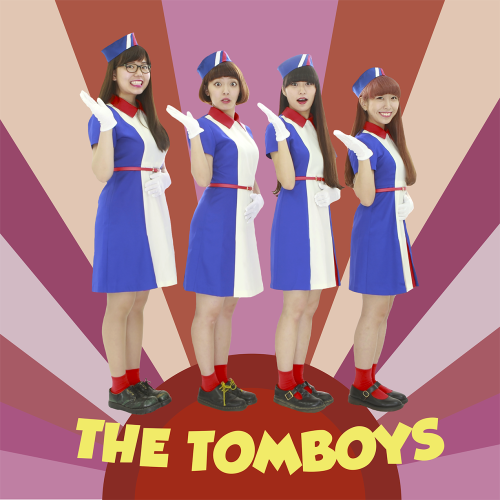 THE TOMBOYS/トムボーイズ
A group of four girls gathering under the motto that they want to stay on stage without forgetting the throbbing heartbeat in search of something hot!

THE TOMBOYS/トムボーイズ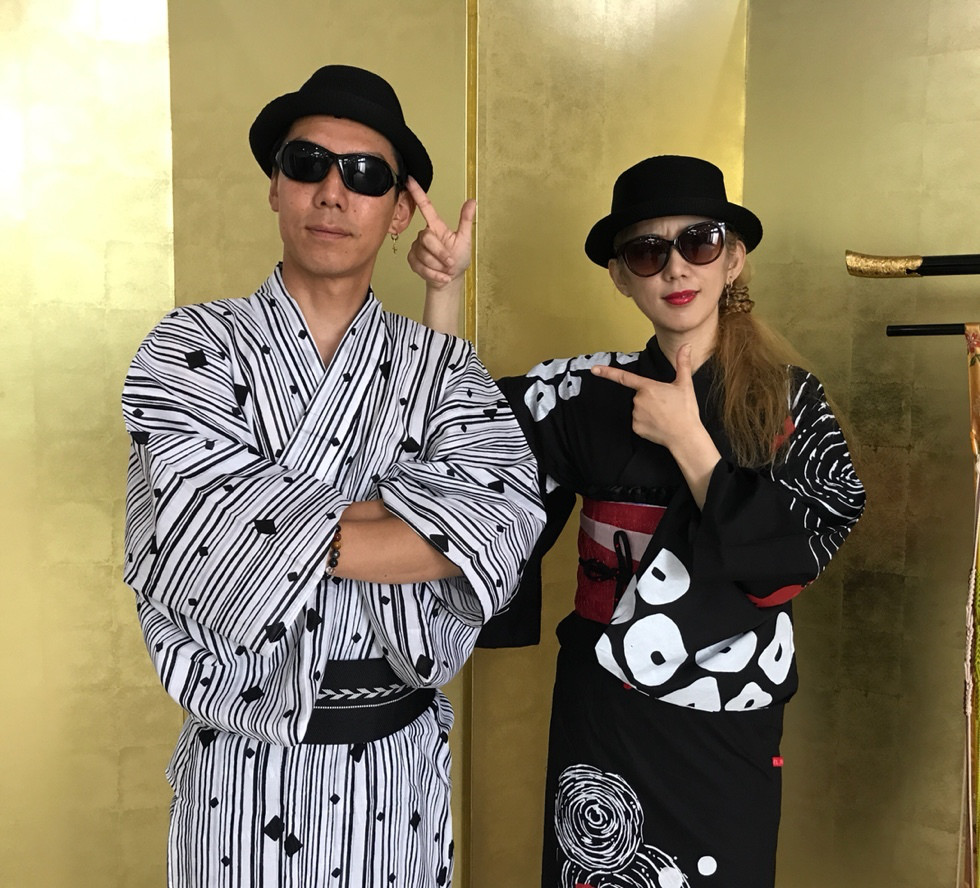 ピスタチオ小西とB.B不二子の市場
Kyoto Proficiency Level 2 Self-proclaimed Kyoto Researcher Event Planning "Pistachio Konishi and B.B Fujiko's Market" Working as a Couple ... Develop free music and performances with a focus on two people regardless of the mix of Japanese and Western markets.
Entertainment lock every day ︎ Large
Miya Good Festival Executive Committee, Shijo Omiya Street Live JAM held‼ ︎

ピスタチオ小西とB.B不二子の市場