Japan's largest Irish event, Wild Rover 2018 appearance decision!
room
Address
東京都渋谷区 円山町1−8
turned_in_not
Advance Sale
4300
turned_in_not
Tickets for today
5300
description
Event Details
St. Patrick's Day
THE WILD ROVER 2018

3/25 (sun)
Shibuya O-WEST / clubasia / VUENOS / Glad / Lounge NEO
5 venues held simultaneously


OPEN & START 14:00
Ticket adv.4300yen (Drink not included) / door.5300yen (Drink not included)
General release
12/23 (Sat) 10: 00-
Ticket Pia 0570-02-9999
Lawson Ticket 0570-084-003
e + http://eplus.jp/


◆ U-22 split
Those under 22 years old can enter for 1000 yen (excluding DRINK) by presenting a student ID card or ID with face photo at the reception.
Please note that cashback is not available after wristband exchange.

◆ If you are an Irish citizen, please present your passport or residence card at the reception desk and you can enter for 1000 yen (excluding DRINK).
Please note that cashback is not available after wristband exchange.
We are offering a special discount for Irish Citizens! Entry is only ¥ 1000 when you present your Passport or Alien Registration Card as proof of Nationality at the door!

--BAND--
THE CHERRY COKE $
JUNIOR
The Birthday
RADIOTS
Let's dance Matilda
LEARNERS
THE SWING KIDS
Yanagiya & THE RATBONES
STOMPIN 'RIFFRAFFS
JOHNSONS MOTORCAR
THE RODEOS
The € rexionals
CABALLERO POLKERS
Revili'O
MOHIKAN FAMILY'S
Pinch of snuff
Stellamira
Ally CARAVAN
TURTLE ISLAND
Little Fats & Swingin 'Hot Shot Party
Los Rancheros
THE PRINGLES
CAVE GAZE WORLD
TADPOLE SPLASH
Humor
Island Whale & NO NUKES RIGHTS
Nermare
Novem

... and more


--Performance--
BAGPIPE BLASTOS


--DJ--
THE WILD ROVER
(HIDETO / KAKEI / KIRK / YASU)


--GUEST DJ--
Dabis-K (TO ¥ O $ € NX)
Dr.IHARA (CLUB SKA)
DADDY-O-NOV (BACK FROM THE GRAVE)
ISHIKAWA (DISK UNION / a.k.a.TIGER HOLE)
GO From Tokyo (Tokyo Rockin 'Crew)
INAMI (Tokyo London plan)
MICCYAN (FRANTIC BROWN BEAT!)
Oguri
Sakae (Ueno's Rock and Roller)
kennycreation (Tokyo Inventors Association Entertainment)
simon69 (THE 69YOBSTERS)
Reiko (BRACES SOUL CLUB)
NON $ (BRACES SOUL CLUB)
OKADA (Original John)
RYO THE DYNAMITE (TWISTIN 'RUMBLE)
FUMINN (Drink 'em All)
NAKANO (Drink 'em All)
Keita Matsuzaki (FiVE)
DJ Uncleowen
BU $ HI (PLEASURExSPACE / CRUNX81)
mina (TOO.MUCH.XXX)


Sponsorship

Embassy of Ireland


Cooperation / Sponsorship
HOT STUFF PROMOTION

Kirin Diagio Co., Ltd. (GUINNESS, BAILEY'S)

Pernod Ricard Japan Co., Ltd. (JAMESON)
Irish Network Japan
Clam-Bake
MOONSTOMP
Irish Pub THE CLURACAN


Precautions
■ Each venue can be held at the same time.
■ Because each venue is held simultaneously, it is not possible to see all the performers.
■ Admission restrictions apply when the number of people in each venue is exceeded.
■ Tickets and wristbands will be exchanged at the wristband reception from 13:00 on the day of the performance.
■ Drink fee ¥ 500 will be charged for wristband exchange.
■ No roads or facilities around the venue can be collected. Please follow the guidance of the staff.
■ Entrance order will be first-come-first-served basis at each venue after wristband exchange.
■ There is a risk that the wristband exchange on the day will be crowded. Please exchange as soon as possible.

Inquiry
HOT STUFF PROMOTION 03-5720-9999
Error while parsing data!

description
Performer details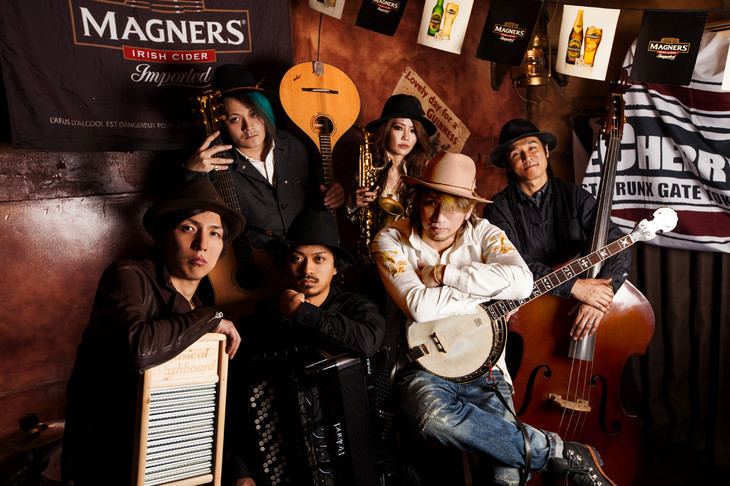 THE CHERRY COKE$/ザ・チェリーコークス
6 popular PADDY BEAT BAND (IRISH PUNK BAND) representing Japan with high popularity

Formed in 1999 in Ota-ku, Tokyo.
While creating a number of demo tapes, repeated live activities and member changes, expanding the field of activity nationwide, and reaching the current sound while making new attempts.
In addition to vocals, drums, guitars, bass, accordion, tin whistle, mandolin, banjo, boran, saxophone, trumpet, blues harp, etc.
From that sound, he will be selected for many overseas artists such as Rancid, FLOGGING MOLLY, VOODOO GLOW SKULLS, THE SUICIDE MACHINES and STREET DOGS.
Appeared in large festivals such as FUJI ROCK, PUNK SPRING, and Countdown Japan.
He has worked energetically both in Japan and abroad, and has released 7 albums, 1 mini album and 1 single.

In March 2008, FLOGGING MOLLY sponsored "GREEN 17 TOUR" received the first Japanese invitation and performed a cross-American tour from Miami to Los Angeles and received a great response.
After returning to Japan, I received an offer directly from the booking manager of the prestigious New Orleans live house "HOUSE OF BLUES".
In 2010, "MY STORY -Tomorrow I haven't seen yet" was selected as the theme song for the NHK anime "Giant Killing".
In 2012, he released his first full album "BLACK REVENGE" (5th in total). It attracted not only rock kids but also live musicians and musicians and attracted attention throughout the country.
In June 2013, the second major album "COLORS" was released.
In December 2013, Akasaka BLITZ One-Man was devoted to the stage, and a set imitating a huge pirate ship created by the members themselves was assembled on the stage, including lighting, special effects, dancers, etc. Entertainment beyond the punk band range Created a live performance. (This pattern is included in the DVD "Hoist the colors tour2013 THE FINAL)
HIROMITSU and KOYA withdraw from a one-man live at Tokyo Kinema Club in May 2014, but the band didn't stop their activities. He showed the strength of the band called OUT.
In July 2015, the accordion tomo withdrew due to pregnancy, but at this time the band continued to perform vigorously throughout the country without loosing activity.
Held independent project "BEER MY FRIENDS" for 6 months from January 2016.
In February 2016, new member MUSTUMI joined as an accordionist.

The music and activities of THE CHERRY COKE $ that stick to its own style are very precious in the modern scene and continue to be loved by many music listeners regardless of age or gender as a unique existence.

THE CHERRY COKE$/ザ・チェリーコークス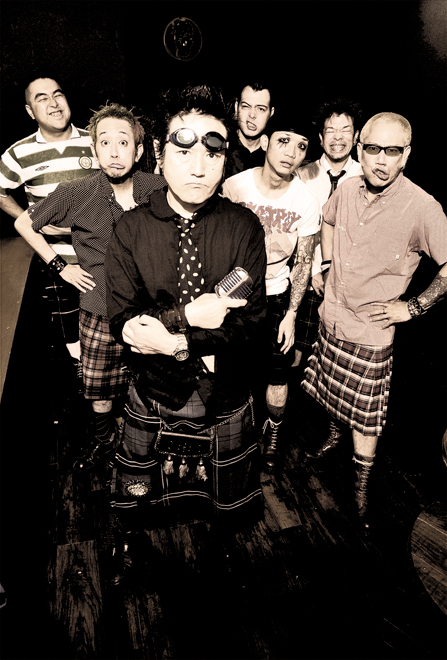 JUNIOR/ジュニア
Formed in 1996.

A pioneer who boldly incorporates Irish music taste in Japanese punk rock.

A fascinating world where one song and one song written in Japanese on Irish folk and Scottish folk melody and delightful melody are depicted as a story with a story.

Pay attention to the world of lyrics drawn by vocal KAZUKI! Add stage and sound!

Plays a variety of unusual instruments such as bagpipe, accordion, tin whistle (Irish whistle), bowlon washboard, banjo, mandolin, etc. on the existing band form, and all members wear themselves in quilt skirts Wrapping colorful and fun, sometimes awkward, adults and children (a lot of children come to the live venue) is a must-see live!

Celebrating the 20th anniversary of this year's formation, participating in events such as Shinjuku LOFT One-Man and various events, and working actively at their own pace!

JUNIOR/ジュニア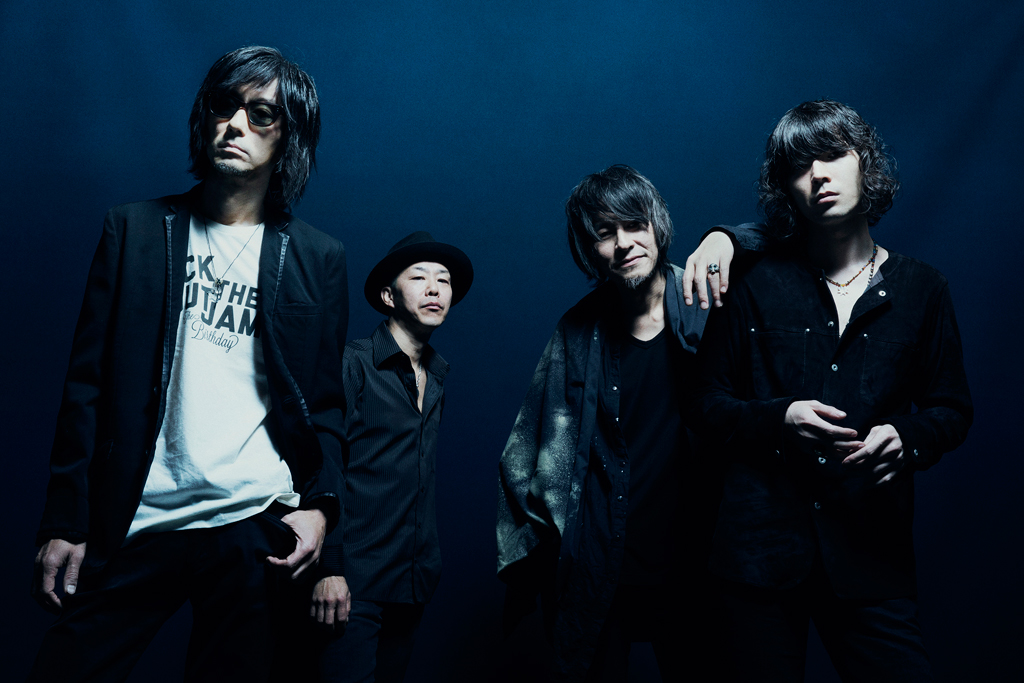 The Birthday/ザ・バースデイ
Vocal & Guitar: Yusuke Chiba (7.10)
Guitar: Kenji Fujii (3.08)
Bass: Hirai Haruki (6.20)
Drums: Yuki Kuharaka (4.03)


While focusing on genres centering on garage rock and blues rock, such as those inherited from THEE MICHELLE GUN ELEPHANT and ROSSO, the number of ballad-like songs has increased, and music like THEE MICHELLE GUN ELEPHANT and ROSSO The intensity is showing a slight decline. All the lyrics are handled by Ciba, and the composition is performed by all members.

The Birthday/ザ・バースデイ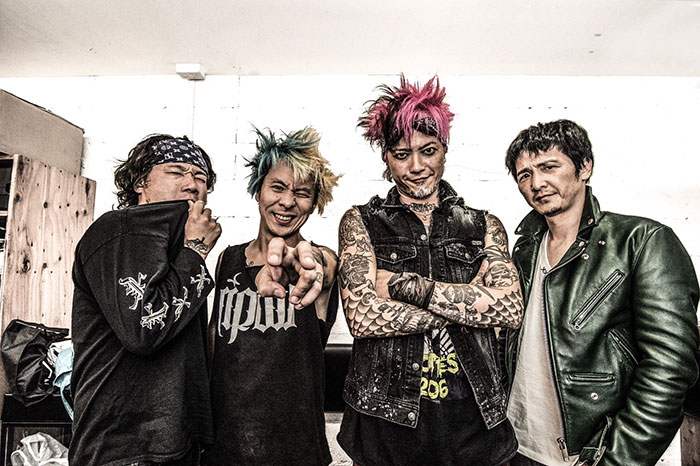 RADIOTS/レディオッツ
RADIOTS
YOSHIYA (vox)
ANTON (ba, vo)
masasucks (gt.vo)
YUKI (drums
Radiots is a coined word for Radio, Idiot, and Riot.
Absolute basis: Street punk, Essence: Irish & Country, Roots: Rock and Roll.

RADIOTS/レディオッツ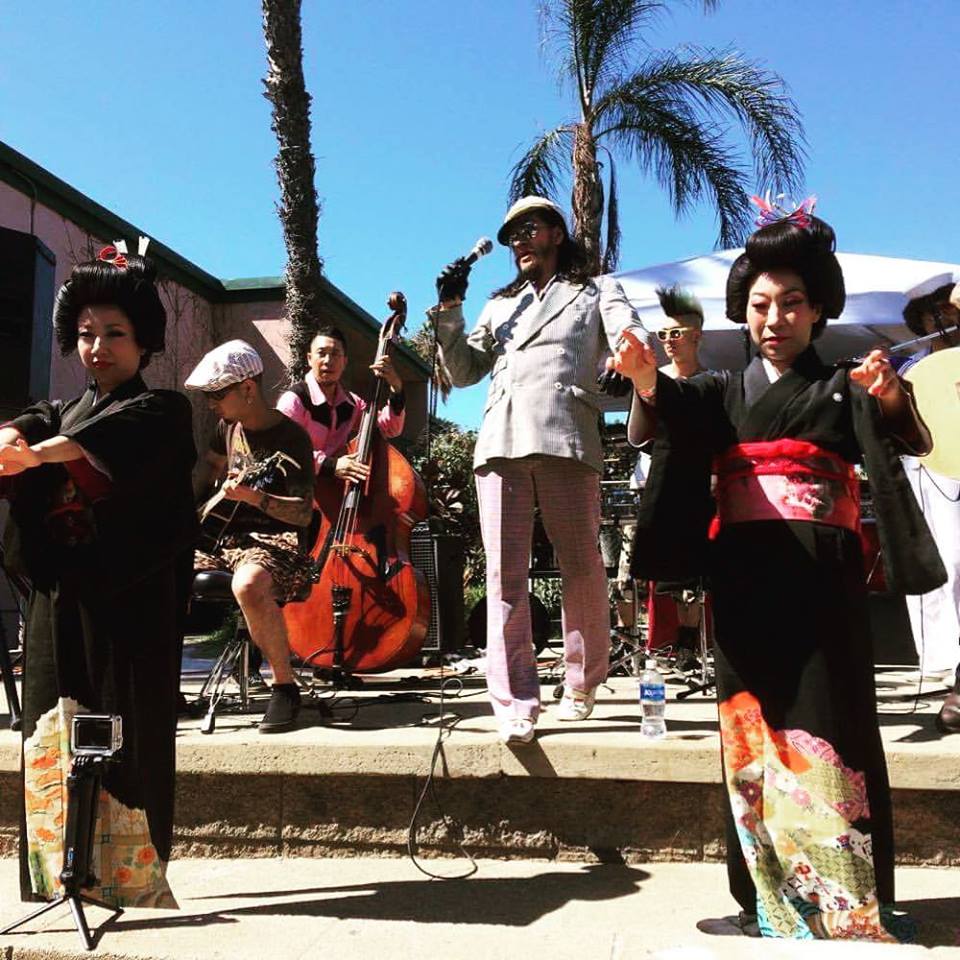 柳家睦&THE RAT BONES/ヤナギヤムツミ・アンド・ザ・ラットボーンズ
Outlaw folk! Japanese-style mestizo! Japanese-style Latin mood core song.
Samba style-Motown style-Bossa nova style-Latin style, rock and roll, rock fork, rockabilly etc
The latest Japanese style rock 'n roll that brushes up the music around here ...

柳家睦&THE RAT BONES/ヤナギヤムツミ・アンド・ザ・ラットボーンズ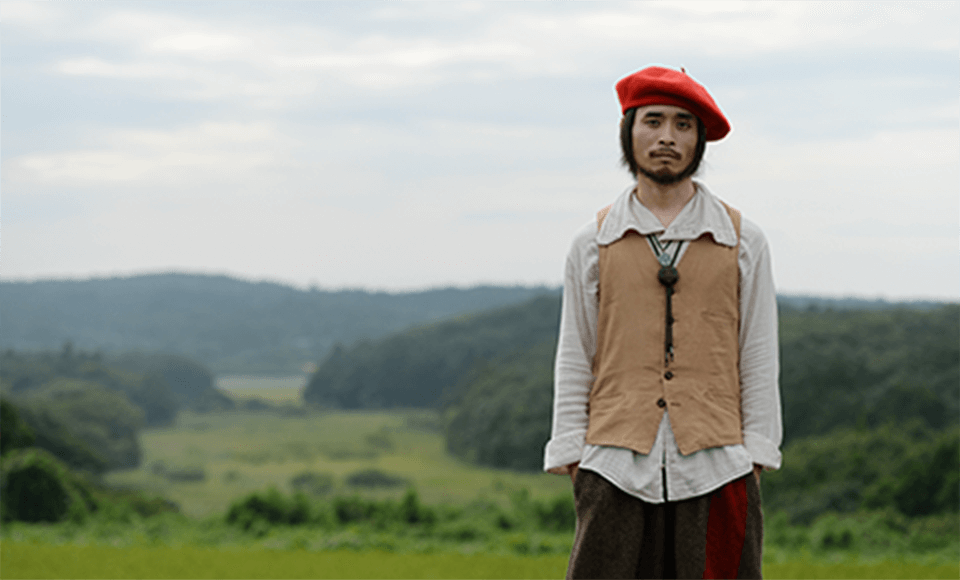 踊ろうマチルダ
Sounds and songs that are nostalgic and simple.
While discovering roots in music around Northern Europe, such as the British Islands (England, Scotland, Ireland) and Sweden, you can listen to it for some reason and stay in your heart and stay away. A polite Japanese lyrics that makes the story feel. And above all, the gentle and intense "overwhelming singing voice" that can't be described will awaken the original landscape buried in the heart of the listener.

Born on February 26, 1981, a solo project by Hiroshi Tsurubenobhiro, a singer / songwriter from Sakai City, Fukui Prefecture.
His real name is Nobuhiro Tsuribe.
The stage name is derived from the Australian folk song "Waltzing Matilda", and Matilda means luggage.
The phrase "Dancing with Matilda (Waltz)" also means "to travel wandering".
Moved to solo under the name of Tsurubenobhiro after real name and band activities. The name was changed to the current name in 2008, and the number of fans is increased almost by word of mouth.
Since 2013, he has mainly been active in playing.

踊ろうマチルダ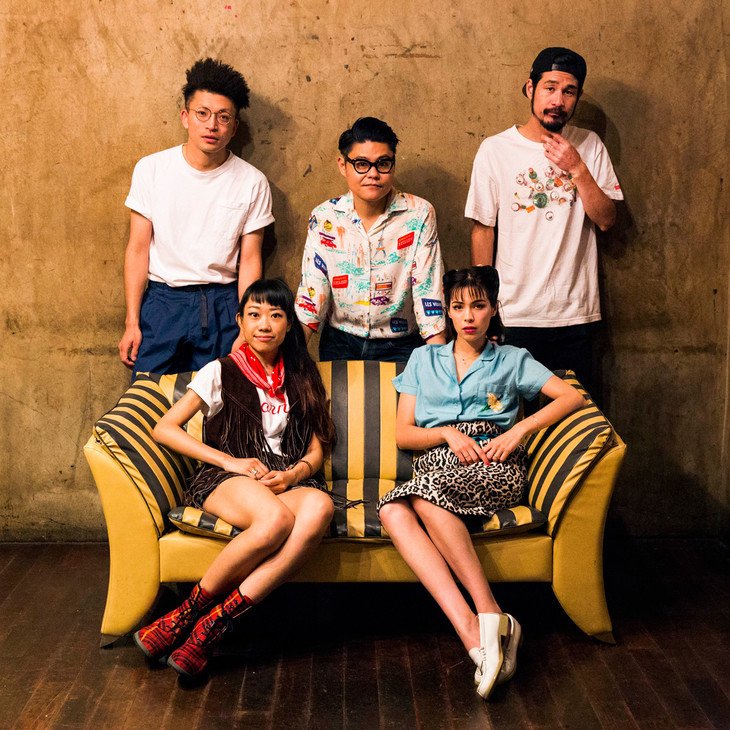 LEARNERS/ラーナーズ
LEARNERS is a five-person rock and roll band that has evolved from a unit to model and singer Mandala Marie and Matsuda "CHABE" Takeji.
In June 2015, after collaborating with BLACK LIPS, etc., Taichi Furukawa, Masamitsu Bashama and Chie Horiguchi were invited as members to start a full-fledged band.
Error while parsing data!

LEARNERS/ラーナーズ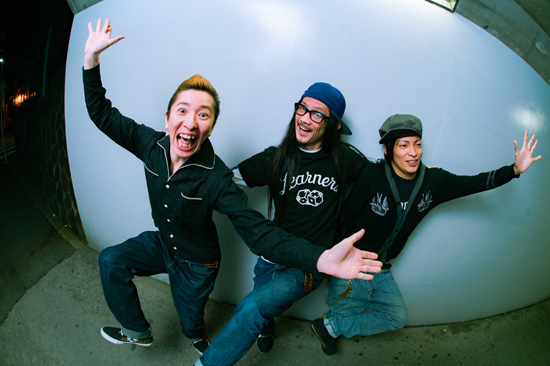 THE SWING KIDS/ザスウィングキッズ
A brilliant rock and roll from the 1950s. Pop music from the 1960s.
Earthy odor that is hard in the 1970s. Glittering in the 1980s.
And the alternative feeling of the 90s.
THE SWING KIDS which absorbed and fused various sounds such as American POPS, Oldies, Melodic Punk, Ska, Rockabilly

THE SWING KIDS/ザスウィングキッズ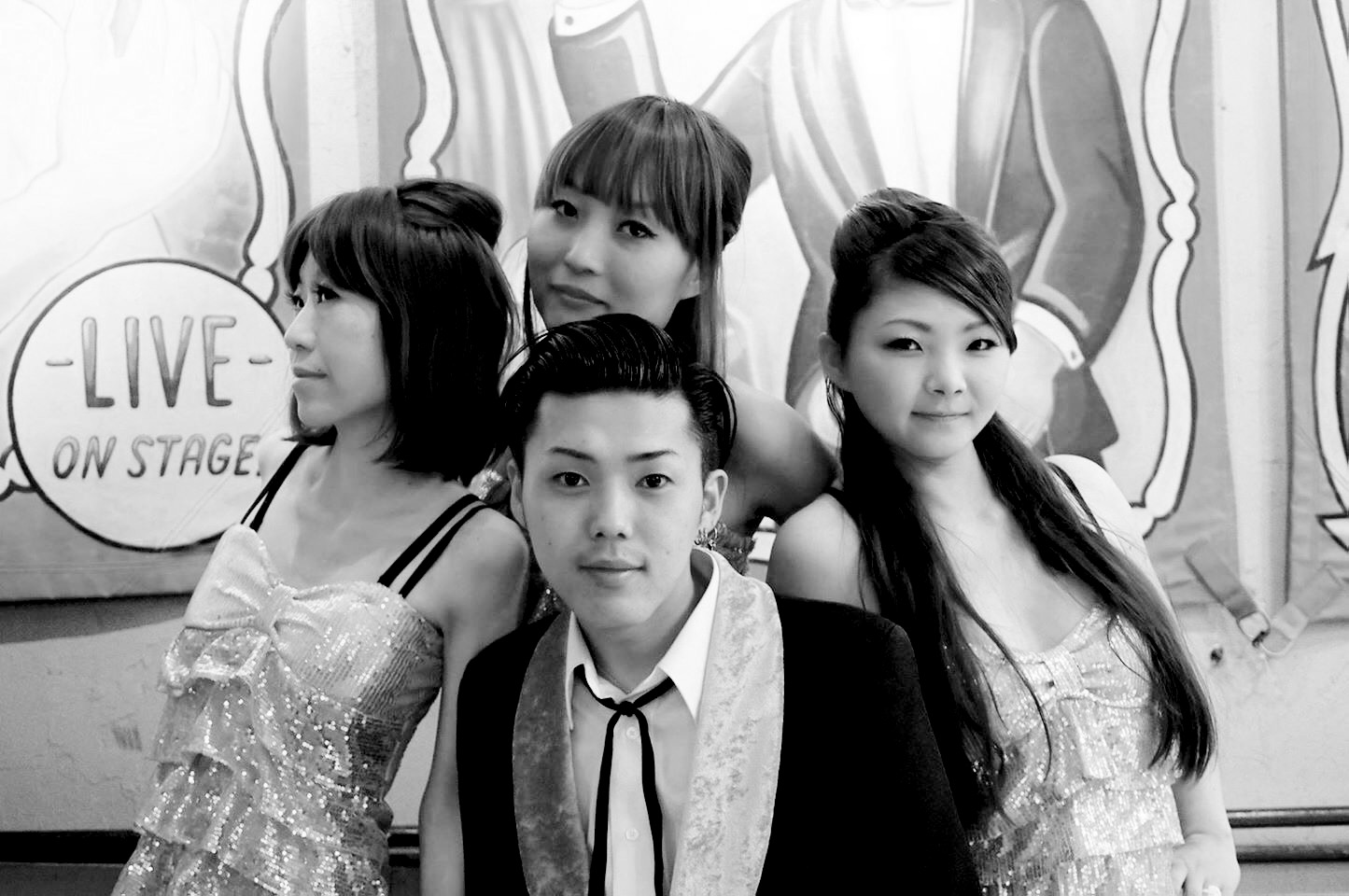 STOMPIN' RIFFRAFFS/ストンピンリフラフス
VOCAL & GUITAR from STOMPIN'RIFFRAFFS.
BAND is a ROCKNROLL BAND that reminds me of the old sounds of the 50s and 60s.
They are active in Japan and overseas, mainly in Tokyo.

2009 USA released 1st7 inch Single from California record label "Miz-Liz". In 2010, after a NY tour, on February 9, 2011, the 1st album "HORROR SHOW" was released from the label "RADIO UNDER GROUND RECORDS". Member of the LA label Wild Records in 2015

Nao (vocals, guitar)
Rie (bass, scream)
Miku (piano, Theremin, scream)
Saori (drums, scream)

STOMPIN' RIFFRAFFS/ストンピンリフラフス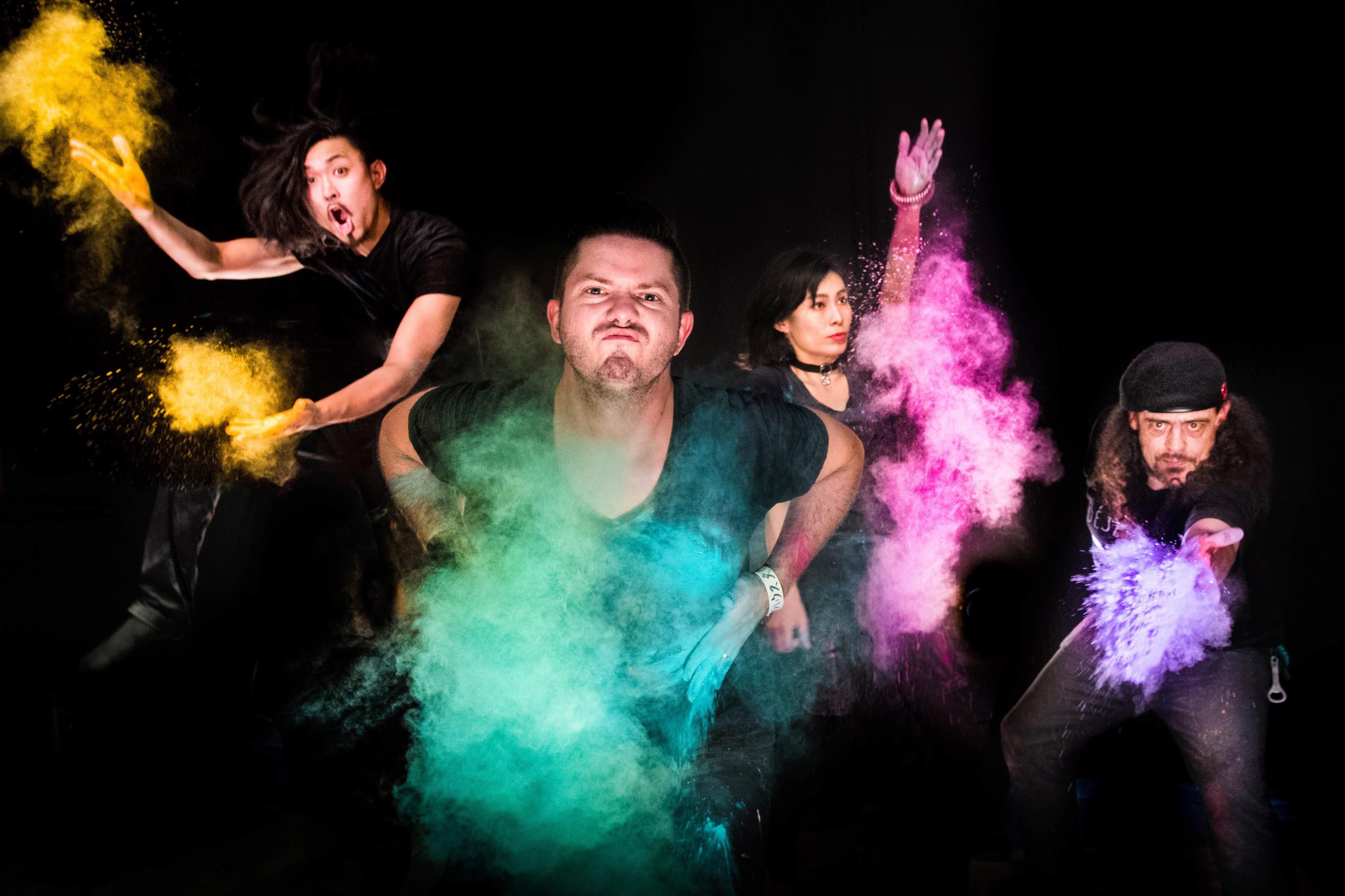 Johnsons Motorcar/ジョンソンズモーターカー
BLACKO: GUITAR / CHORUS
MARTIN: VIOLIN / VOCAL
RINAMAME: DRUMS / CHORUS
COLEMAN: BASS / CHORUS

American MARTIN who grew up in a music family and Scottish blood and a cheerful and pure liquor-like Irish BLACKCO, Australian COLEMAN with a quiet appearance and punk spirit behind it, a small but powerful Japan that binds big men Man woman RINAMAME. "Johnsons Motor Car" is a multinational band born in Tokyo that combines these four super personalities. They blast out on the stage with a celtic, gypsy tic, and free traditional rock that mixes many traditionals! Even a girl, a grandmother, a working bartender, a kitchen chef, and dancing with the music of a Johnson's motor car will undoubtedly dance with singalong! !
 
Released his first full album "Hey Ho Johnny !!" in 2014. In addition to activities at the live house, he has appeared in many festivals including FUJI ROCK FESTIVAL. From the spring of 2016, the drum RINAMAME will be maternity leave, and BRAHMAN's RONZI will temporarily participate as a support drummer. The second full album "ROCKSTAR CIRCUS" will be released in spring 2017.

Johnsons Motorcar/ジョンソンズモーターカー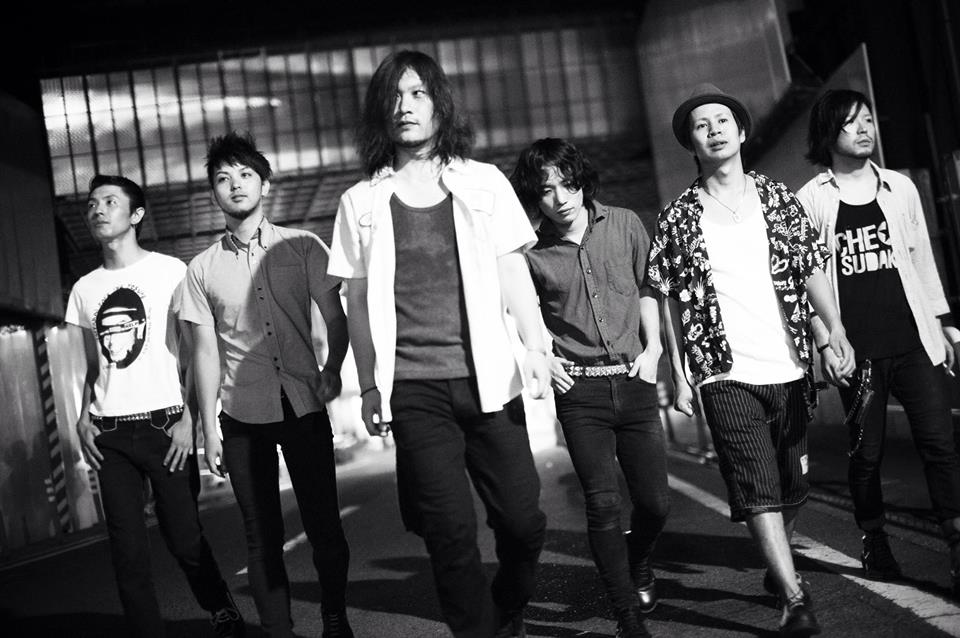 THE RODEOS/ザ・ロデオズ
THE RODEOS, a combat level music band that slams Russian folk, Irish, Mestiso, Gypsy, Ska, etc. into punk rock!
Singing, dancing and rampaging sound that combines punk rock and roots music.
Lyrics that make you feel like you are crying, vocals that shout like squeaking, and political nuances, but with life-size and sincere messages.
There is no doubt that there is THE CLASH in the roots, level music that blood will boil if you listen

THE RODEOS/ザ・ロデオズ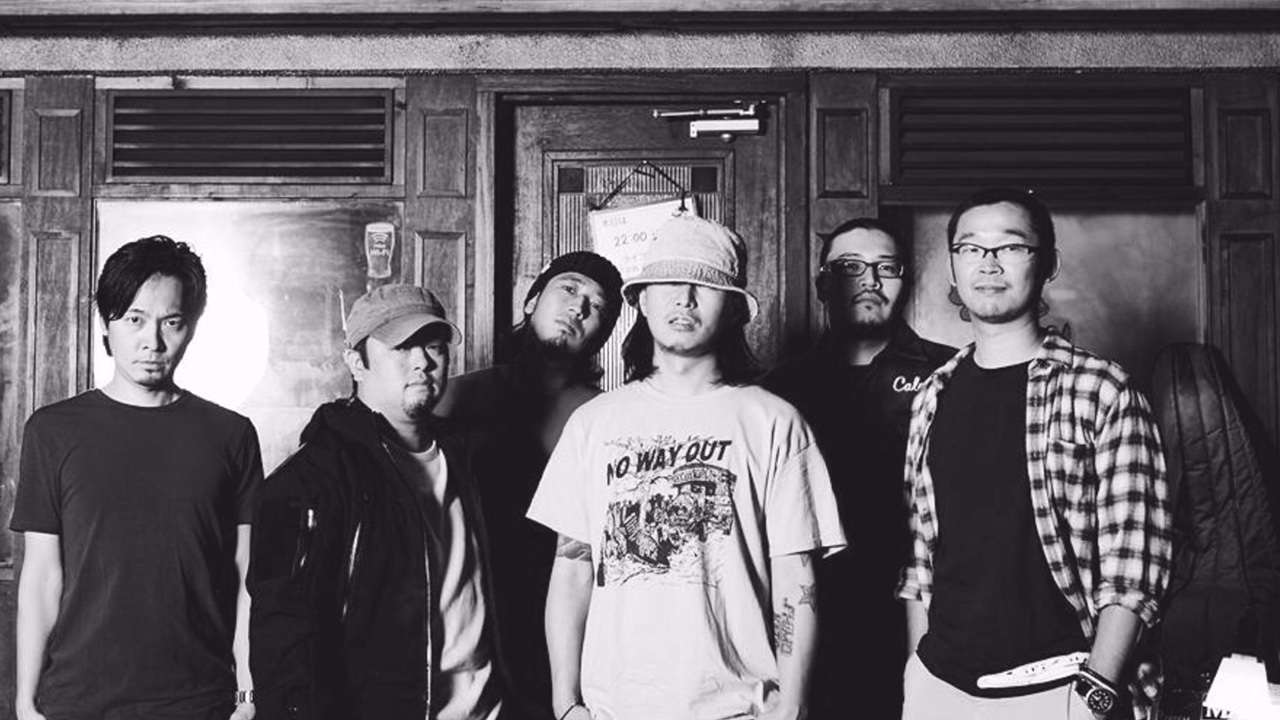 The €rexionals/エレクショナルズ
A Celtic fusion band! Unique blend of Irish scotish HIP HOP and more arranged and composed for whistle melodeon mandolin
D B G, Pipes.

Arikazu Inoue (vocal, whistles, melodeon)
Hajime Nakayama (Drums)
Hara chan (mandorin)
Meidai Obese Takahashi (Bass)
Yoshio Matsumoto (Uilleannpipes, whistles)
Lionel Yamabuki (Guitar)

The €rexionals/エレクショナルズ

CABALLERO POLKERS/キャバレロポルカーズ
Active in Tokyo (Shinjuku, Shibuya, Shimokita). However, when called, the weapon is the lightest footwork going anywhere in the country. Rustic-stomp band with mandolin, bouzouki, banjo, accordion, wood bass and drum organization.
Stir the elements of folk music such as Irish, Gypsy, Middle East, Mestiso and so on!

CABALLERO POLKERS/キャバレロポルカーズ

Revili'O/レビリオ
A folk rock band based on Irish, Old American trad and Alt.Country.
There are basically six members, but the organization is often changed by live performances.
With a small number of people, the rustic and earthy atmosphere has been pushed to the front, and the activities of 6 people are differentiated.
By the way, there are wide differences in age and place of residence among members.
Formed in 2012 after predecessor JAD, Thy County.
In 2011, two people, Takeshi Nohara and Jun Kanno, originally made songs and performed live performances. In the spring of 2012, Kiri Mochida and Daisuke Yamazaki (both former JAD) joined.
Taking this opportunity, the band is officially named Revili'O. The etymology is coined by Nohara.
A few months later, I happened to meet Daiki Takagi (former Haggis) who happened to meet after a live in Osaka, and joined on the spot.
For a while, he was active in the organization without percussion instruments, but soon after entering 2013, Masanori Yamamoto called out after performing at the Irish Pub. Join as it is.
To the present.

Revili'O/レビリオ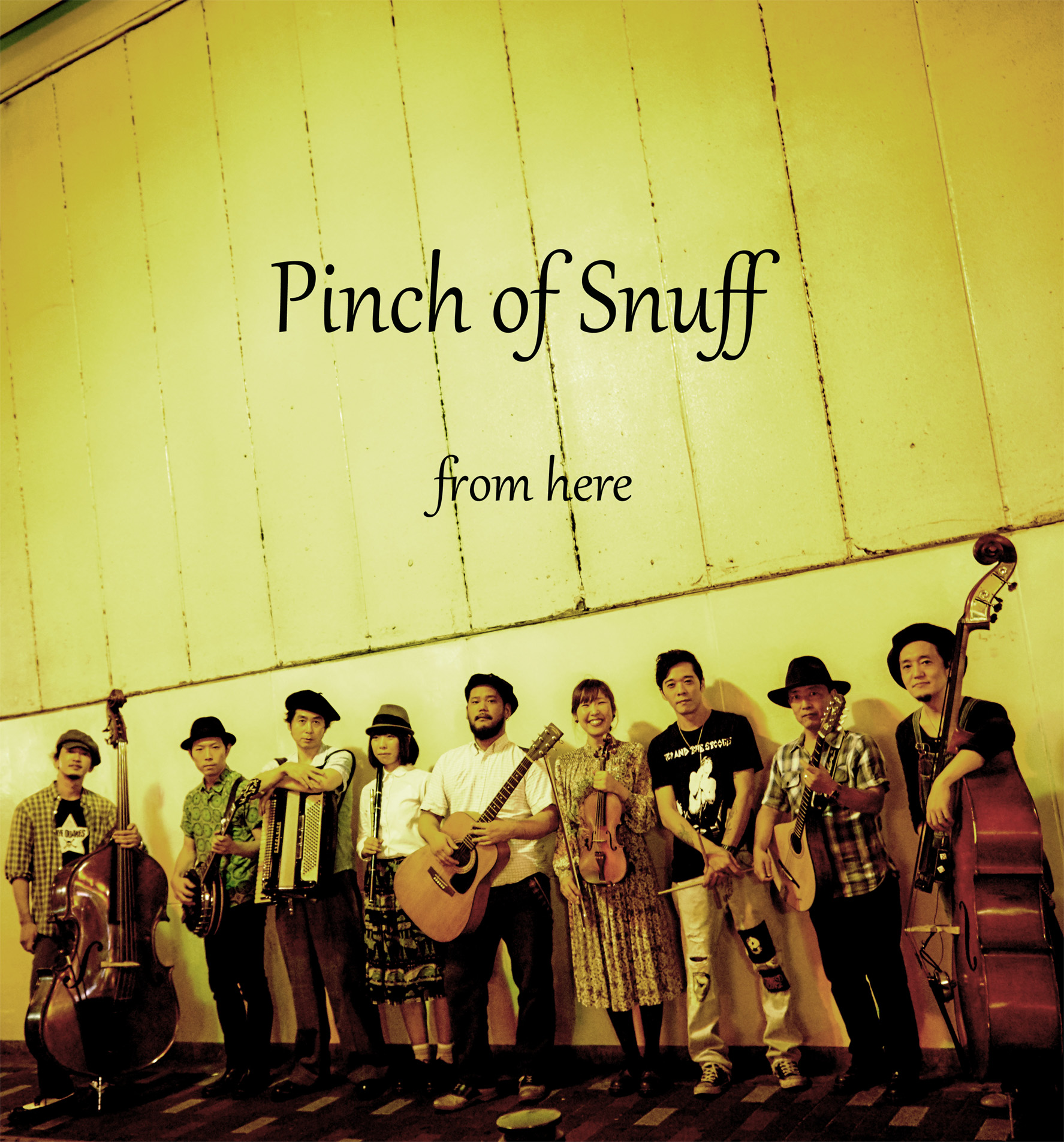 PINCH OF SNUFF/ピンチ・オブ・スナッフ
Pinch of Snuff is a mixed mix of Irish traditional music
A street band based. Members are Irish Bouzouki
Such as fiddle, tin whistle, accordion and banjo
It is a lively and sorrowful organization, and will be the first in February 2017
1st full album "from here" with 14 songs will be released.

PINCH OF SNUFF/ピンチ・オブ・スナッフ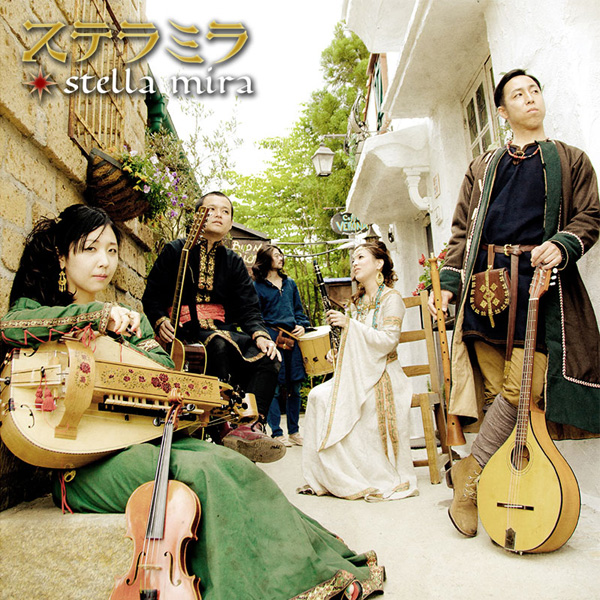 ステラミラ
This band, which means "mysterious star" in old Latin, is a collection of 5 medieval, renaissance and baroque era instruments, European and Middle Eastern folk instruments, and a wide range of general-purpose modern instruments currently used worldwide. Human multiplayer controls and plays a variety of tones.

I don't know if the name Medieval Folk / Early Folk is appropriate.
It may be easy to get rid of with Traditional Folk Rock.
However, the music of Stellamira colored by these many instruments does not "reproduce the music of some era in some country".
The scene you think of freely with your eyes closed is the country and era in which Stellamira's songs live.

It is somewhere old, somewhere new, somewhere weird and beautiful.
I don't know which country's music from which era,
It's a mysterious world music that seems to be everywhere and doesn't exist anywhere.
Error while parsing data!

ステラミラ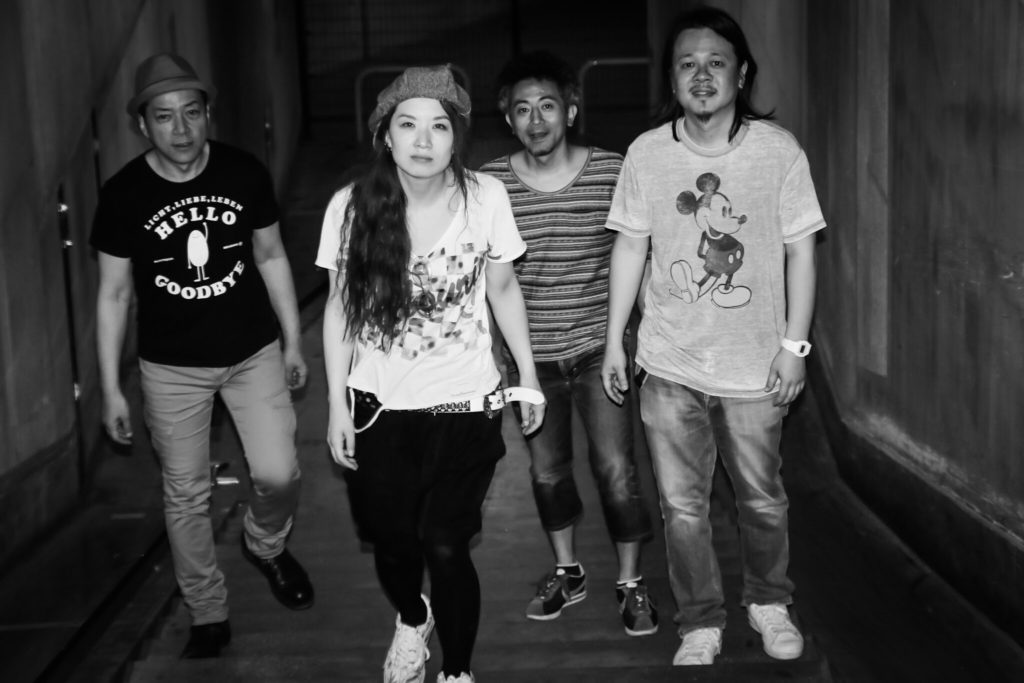 Ally CARAVAN/アリーキャラバン
Irish rock bands including bugpiper ally.

"Wicked CARAVAN" released on January 25, 2017
~ Since there is no word, the emotions packed in the sound are toxic. I want you to listen to the scenery that comes to mind as you read the story. ~ Ally

Ally | Great Highland Bagpipes
Sei Komiyama | Guitar, Programming
Takashi Yuasa | Bass
Yu Kobayashi | Drums

Ally CARAVAN/アリーキャラバン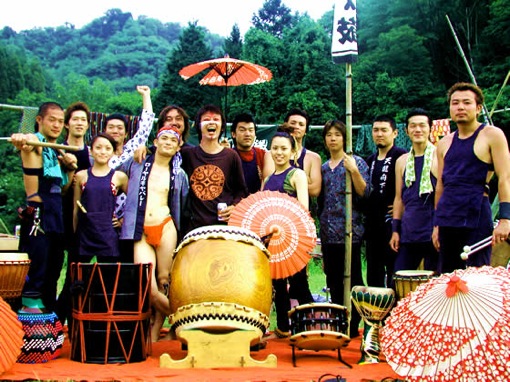 TURTLE ISLAND/タートルアイランド
Formed in Toyota City at the end of the 20th century in 1999. Repeated many member changes, and now uses a variety of indigenous instruments such as Japanese drums, shinobue, persimmons, sitar, tabla, horse head koto, djembe, dundun, and western instruments such as guitars, basses, and SAXs. Etc. Japan, Asia, Mongoloid GROOVE, Far East 8 million sounds swallowed from punk, rock and reggae sounds to folk songs and indigenous music.

While pursuing indigenous zundoko beats around Japan and Asia, and their own worldview and moderation, we are searching for their roots, genes, cells, and soul dancing music.
As of 2012, a total of 17 sound members and 20 staff members such as acoustics have been replaced. The shape is changing according to the situation.
Error while parsing data!

TURTLE ISLAND/タートルアイランド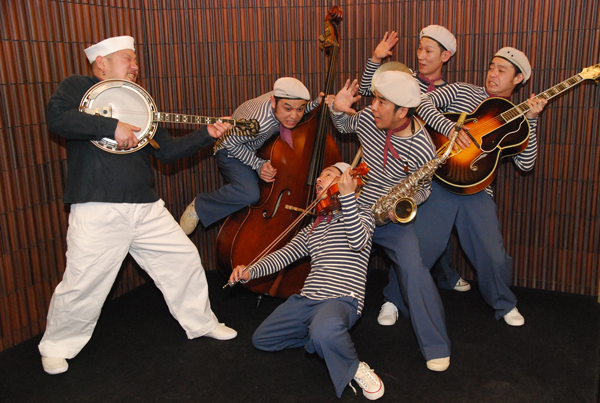 Little Fats & Swingin' hot shot party/リトルファッツアンドスウィンギングホットショットパーティー
In the winter of 1999, I started with vo. & Banjo's AtsushiLittle Fats and wash board Yokoyama. Initially, the other members were different each time and started with an interesting half. Members gathered while working mainly on the street, and they changed their members several times, becoming members in early January 2005. 4 original CD albums were released and Kyoko Koizumi participated in many other recordings. Appeared in many events from the street to FUJI ROCK FESTIVAL, regardless of size. Superb street entertainment where Banjo, Guitar, Violin, and sax sing on a hilarious rhythm played by a wash board and a wash tub bass !

Little Fats & Swingin' hot shot party/リトルファッツアンドスウィンギングホットショットパーティー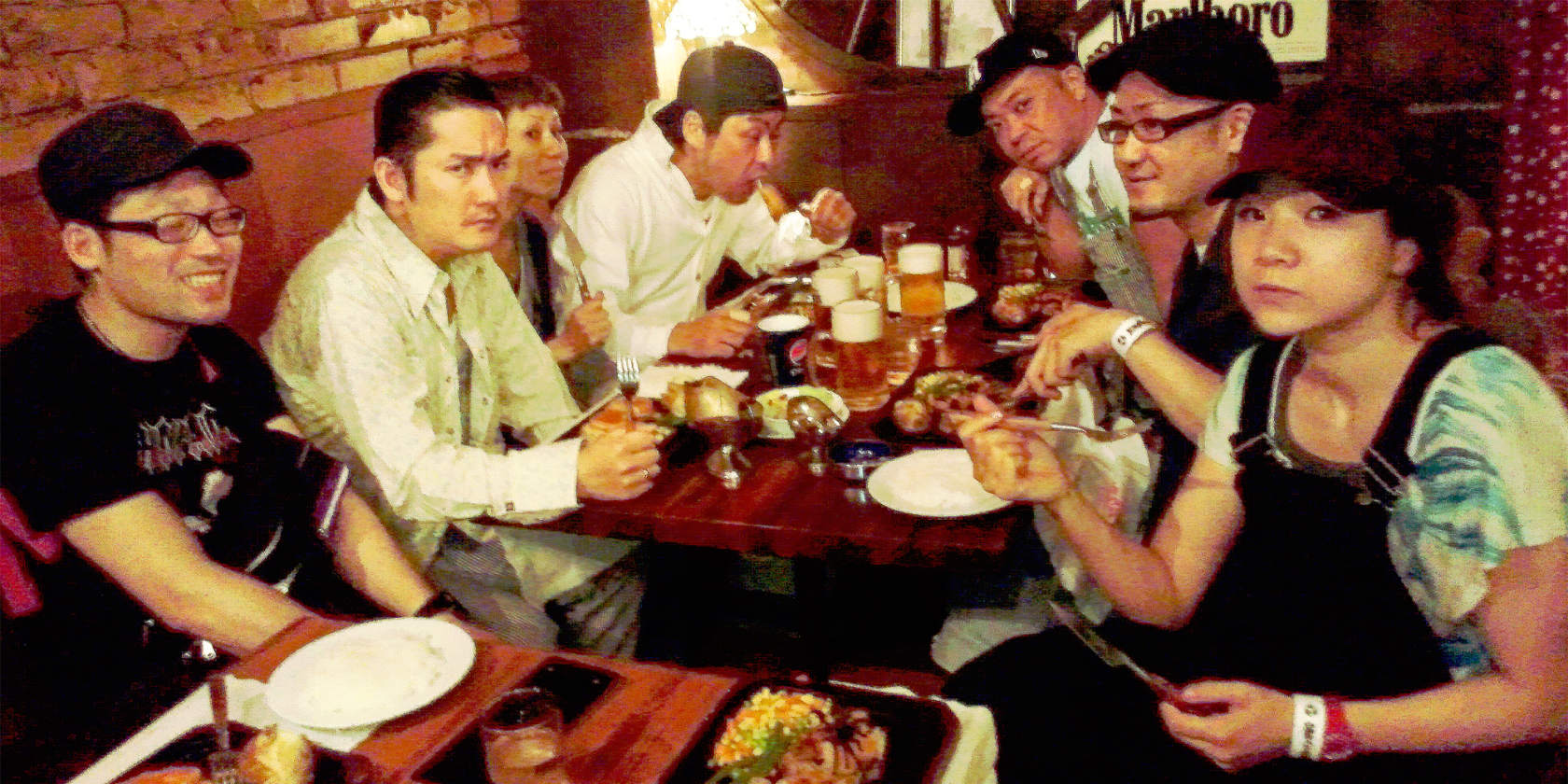 ロス・ランチェロス
Rustic stomp band formed in Hachioji in 1992. Based on Psychobilly, a variety of folk songs such as bluegrass and Irish Trad are mixed, beautifully gathered, and drunk wildly.
At the end of Kanaya Sake, there are now six people: wood bass, banjo, mandolin, piano, electric guitar, and drums. Looking for acoustic guitar, violin, etc.
In 1995, when there were only three members at the time of formation, the number of members increased to six. In 1996, he became active after participating in "Rustic Dawn / Japanese Rustic Band Collection | Rustic Stomp 1996" released by King Records.
In 2000, they released their first album on their own and sold out in 3 days. Since then, he has been continuously active, including participating in singles and various omnibuses.

ロス・ランチェロス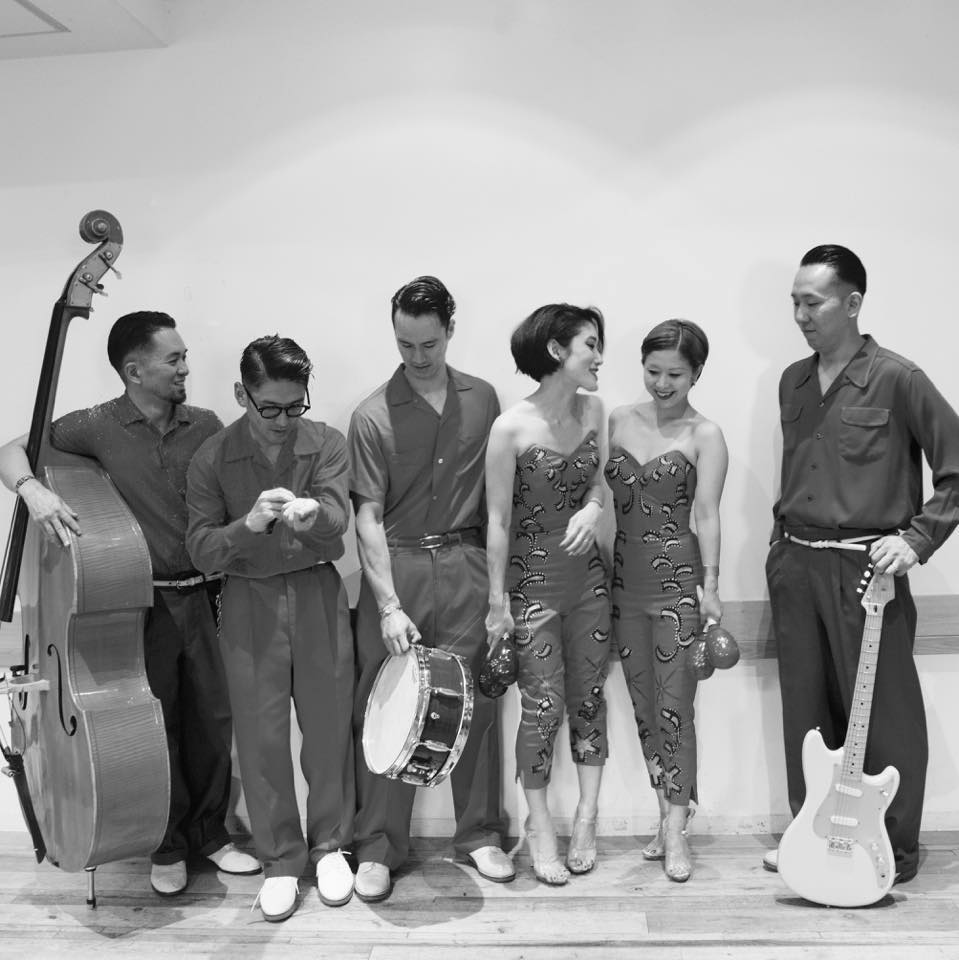 THE PRINGLES/ザ・プリングルス
Rocking 'female duo from Tokyo. Does authentic and wild rockabilly numbers from years ago.

THE PRINGLES/ザ・プリングルス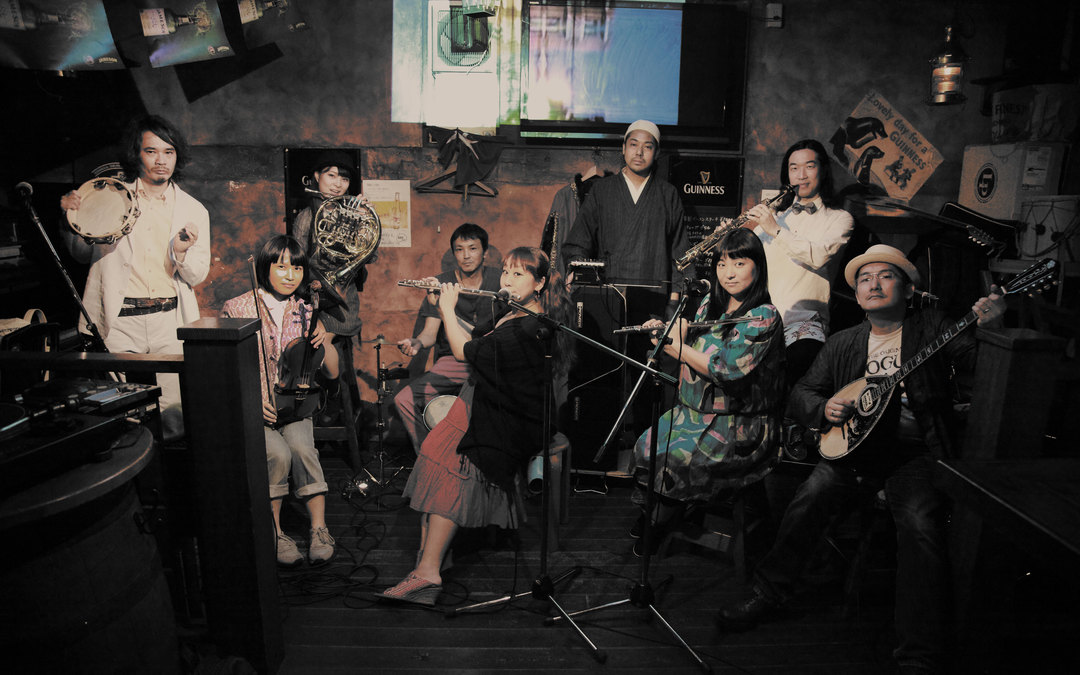 CAVE GAZE WORLD/ケイブケイズワールド
CAVE GAZE WORLD is Japanese Ethno Techno and Break Beats group formed in 2010.In Tokyo club scene, during deployment a live dance, video and music is fused.

Breakbeats & techno unit formed by the chair of Cave Gaze Wagon with the aim of fusing European trad and electro based on Polka, Celtic music, Klezmer, Vulcan music, etc.

CAVE GAZE WORLD/ケイブケイズワールド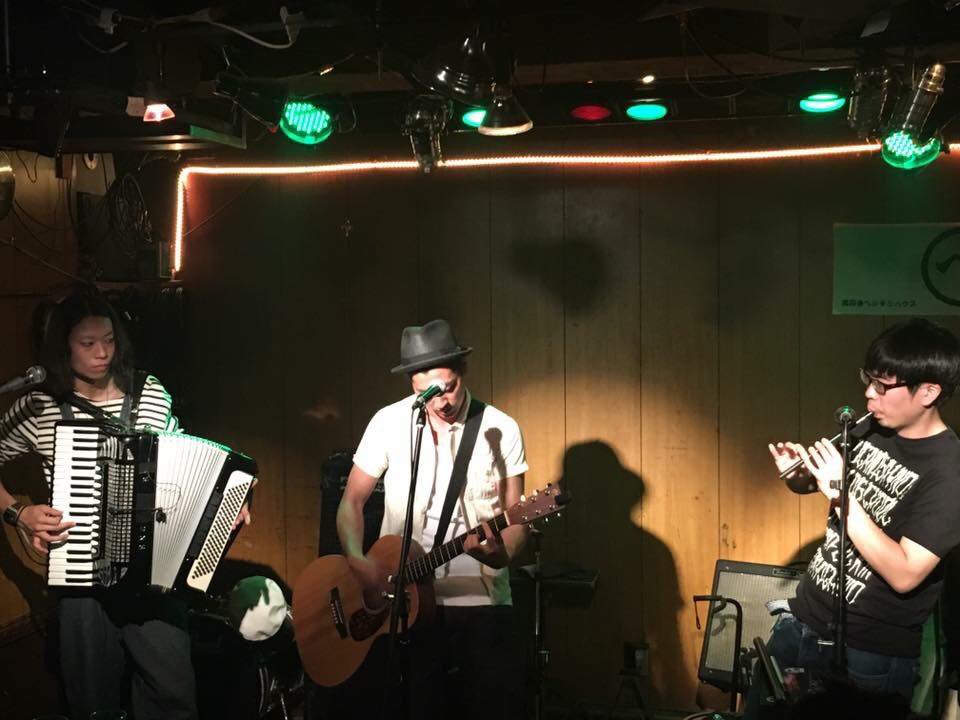 TADPOLE SPLASH/タッドポールスプラッシュ
TADPOLE SPLASH

TATSUUMI [Vocal]
YUTA [Whistles]
KEITA [Accordion, Chorus]

TADPOLE SPLASH/タッドポールスプラッシュ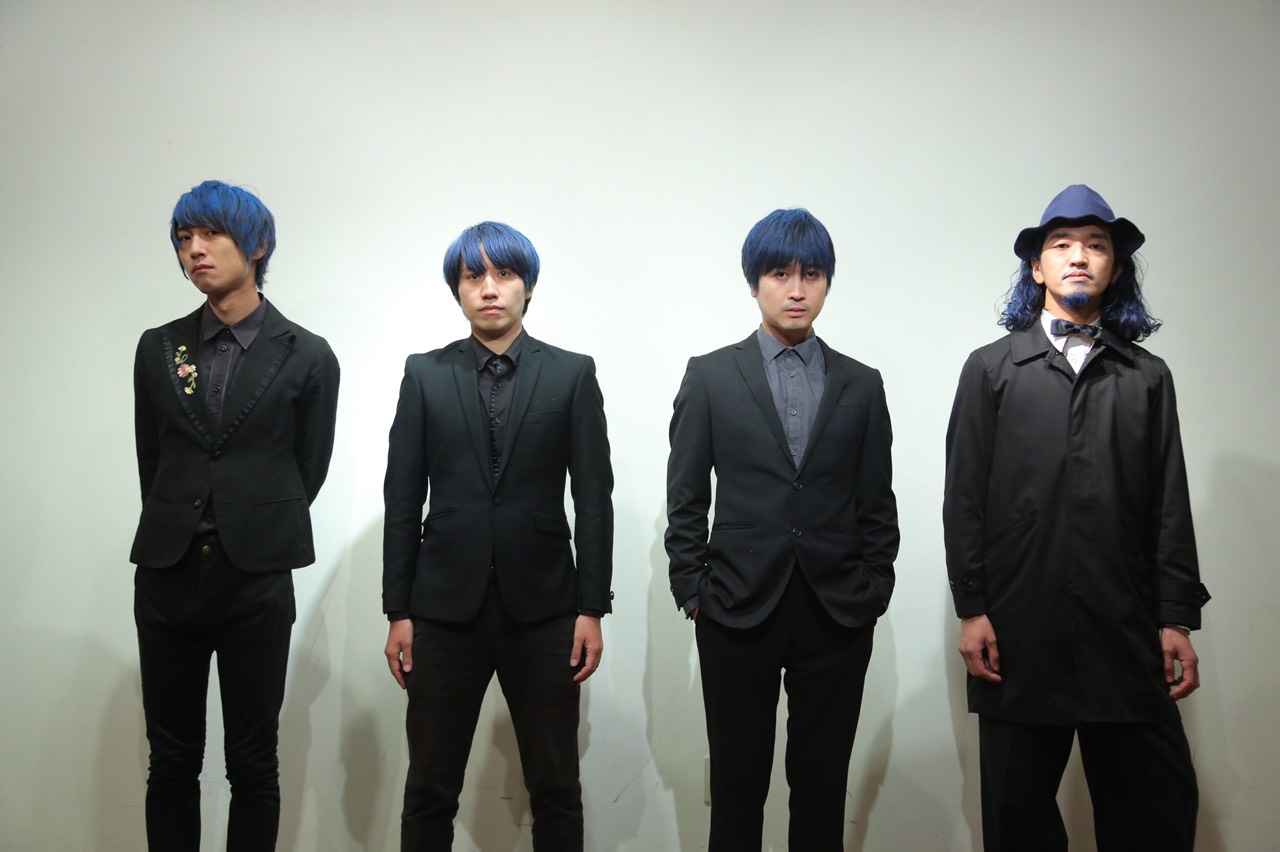 クーモリ
kuumori are ...

kase akira
guitar, vo

kuwabara tatsuya
banjo

tone kazuya
bass

tajima tomosuke
drum, percussion

クーモリ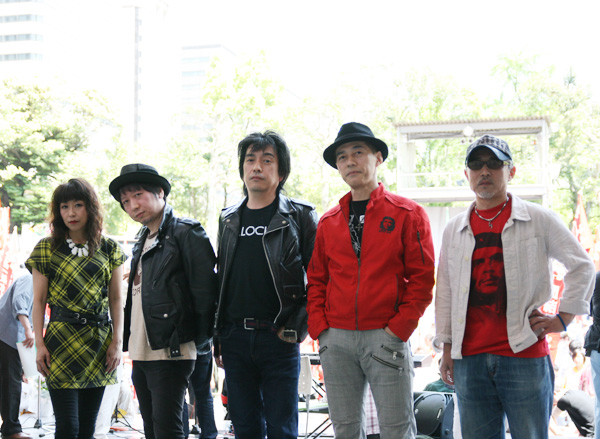 島キクジロウ & NO NUKES RIGHTS
[Island Kujiro & NO NUKES RIGHTS] Started activities as a vocal of the JUMPS in 1985. The following year, Blue Hearts, Repish, London Times and the omnibus live album "JUST A BEAT SHOW 1986.3.8 YANEURA" were released, and many CDs were released after that.
In addition, in order to directly confront the turning point of the era, he started activities as a lock attorney at the end of 2010.In January and March 2014, he filed a `` nuclear manufacturer lawsuit '' by about 4,000 plaintiffs, a new human rights `` Advocated "No Newx Rights". At the same time, it started as an acoustic solo unit, Kujiro Shima & NO NUKES RIGHTS, Sax. Mikio Fukushima (KILLING FLOOR), Per. Aiko Ozawa (ex. The LEATHERS joined together to complete the basic shape.
In August of this year, we released an acoustic punk album "ROCK'N'LAWYER Declaration" which was completed with the cooperation of Hiroto Komoto, MAGUMI, Chuya, and Yohei Miyake.

島キクジロウ & NO NUKES RIGHTS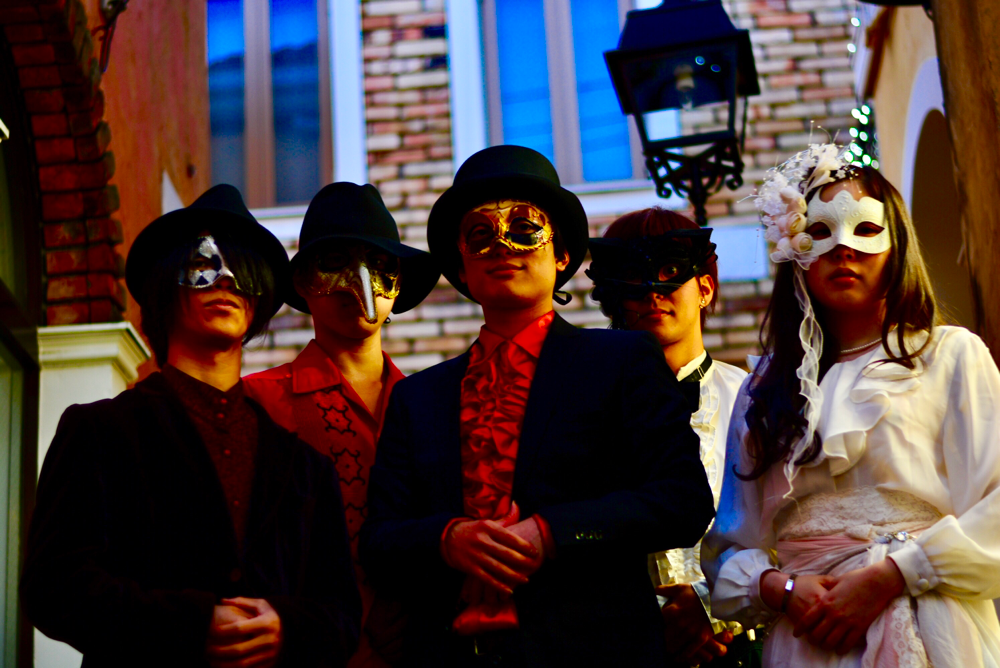 ネルマーレ
With a Spanish guitar riding the Latin rhythm

The sound of the accordion that invites nostalgia

Invite to the Mediterranean port
.
Latin pop music band
 
 
~ NELMARE SNS ~
@nelmare_off (Twiiter)
nelmare page (Facebook)
 
 
~ NELMARE's HISTORY ~
 
April 2012 Nermare formation
 
March 2016 the WILD ROVER '16
 
July 2016 Hosted by accordionist coba
"Bellows Lovers Night Vol.15"

ネルマーレ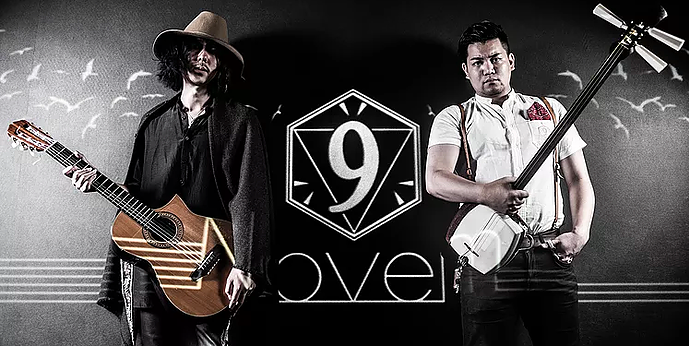 Novem/ノウェム
Yuta Takechi [guitar] / Yuji Tanikawa [shamisen]

Formed in 2015. Acoustic duo by Tsugaru Shamisen / Yuji Tanikawa, Got Guitar / Sota Takechi.

A shamisen that manipulates Japanese and Western musical scales reminiscent of multinationality, despite being a traditional Japanese instrument,

A guitar that spreads the story on a chord with extreme sorrow while carving a rhythm like a percussion instrument,

Beats that weave with static and dynamic.

A melody reminiscent of emotional and nostalgia.

Fascinated by the one and only groove that listens across genre barriers.

Novem/ノウェム