MOHIKAN NIGHT
my_location
Location
​心斎橋club jungle
room
Address
大阪市中央区東心斎橋1丁目18−11 LIBERTY心斎橋ビル B1F
turned_in_not
Advance Sale
2000
turned_in_not
Tickets for today
2500
description
Event Details
Location
Shinsaibashi club jungle
OPEN: 18: 00 / START: 18: 30
ADV: 2000 / DOOR: 2500
-BAND-
MOHIKAN FAMILY'S
Juggling DUB's
Jug a billy cats
Revili'O
Takehiro Gong


-special act-
Rambling Pajama (dance)
Irish session
sae (Flamenco)
DAI (bagpipes)
tori29 (Moderator)




-Band profile-
[MOHIKAN FAMILY'S]
It consists of 6 people: Tin Whistle, Accordion, Vocal, Gut Guitar, Wood Bass, and Drum.
An acoustic rock band based in Osaka.
Based on European traditional music such as Irish, Gypsy and Flamenco
World mixture music with rock, latin and more!
Without getting tired of rock, etc., I put out my hand in world music,
Experience the comfort of acoustic!
Using this as an opportunity to experiment with experimental fusion, the new acoustic music should be
Aiming at the present progressive form.
Error while parsing data!



[Juggling DUB's]
profile
An omnidirectional lyrical acoustic band using traditional musical instruments. With the singing mind in mind, I aim to become a progressive music while incorporating various music styles around Irish music and Okinawan music.
Error while parsing data!



[Jug a billy cats]
A neo-acoustic band that mixes various tastes such as country, rockabilly, psychobilly, and Irish. While moving in various fields, he also performs live on the road vigorously.
Error while parsing data!



[Revili'O]
Vo.fiddle_Tsuyoshi
Acordion_Mochida Kiri
Guiter_Dai



[Takahiro Gong]
From childhood, he moved to the Violin, Kyoto Horikawa High School Music Department, and Kyoto City University of Arts.
Started studying contemporary music and folk music while studying. He is especially attracted to violins from Ireland and Eastern Europe (also called fiddle), and performs mainly on traditional Irish music while studying the techniques.
He continues to work mainly in Kansai and Tokyo, and performs competitions and sessions with domestic and foreign artists.
Released a CD from the label "HATS" led by Taro Hakase in 2004, with the opening appearance of the Passion Continental Music Special Live. Appeared nationwide as a guest guest of Taro Hakase's live tour, and toured nationwide with Taro Hakase as a guest.
In addition to publishing 3 albums from HAT, he participated in live performances and albums by many artists.
He also produces and publishes self-produced albums.
The theme music is currently Beyond the Sunset, which is played by swords on Kansai TV's "Super News Anchor".
Error while parsing data!

description
Performer details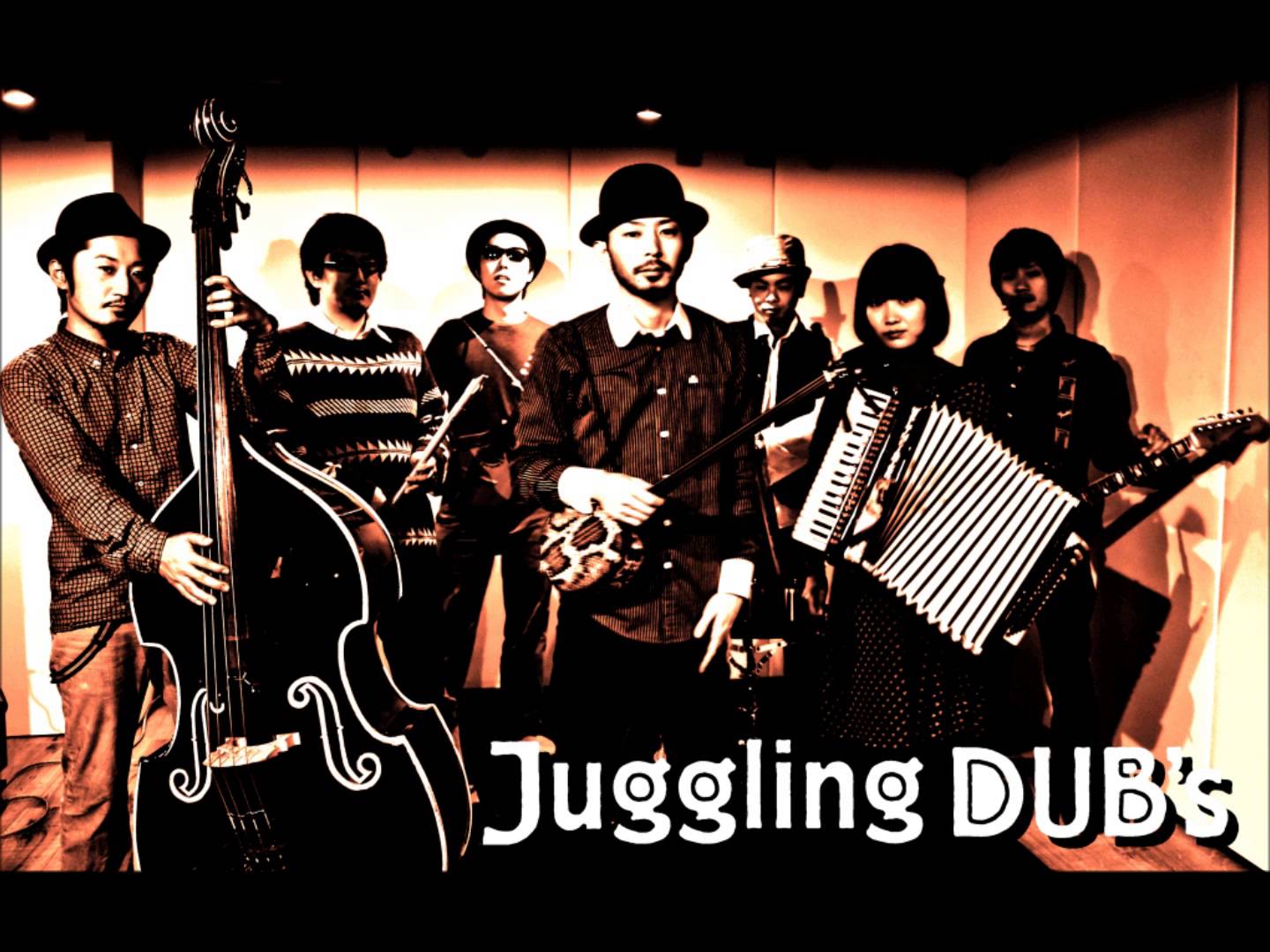 JUGGLING DUB'S/ジャグリングダブス
MEMBER
Vocal, Sansen: SHINYA YASUDA
Tin Whistle, E. Baggpipe: MASAHIRO AOKI
Accordion, Chorus: YUKO KATAYA
Guitar, Chorus: YU-KI SUGAHARA
W.Bass, Chorus: SINGO
Drums: MASATO HAYASHI


An omnidirectional lyrical acoustic band using traditional musical instruments such as sanshin, accordion, mandolin and tin whistle.
Activities started in 2008.
So far, the 1st single "Moonlight of the moonlit night / melody with wind" (2009) and 2st single "Treasure Island / Haguretori" (2010) have been announced.
With the singing mind in mind, we aim to be a progressive music while incorporating various music styles such as world folk songs, traditional music, blues, rock and pop, with Irish and Okinawan music as the axis.

JUGGLING DUB'S/ジャグリングダブス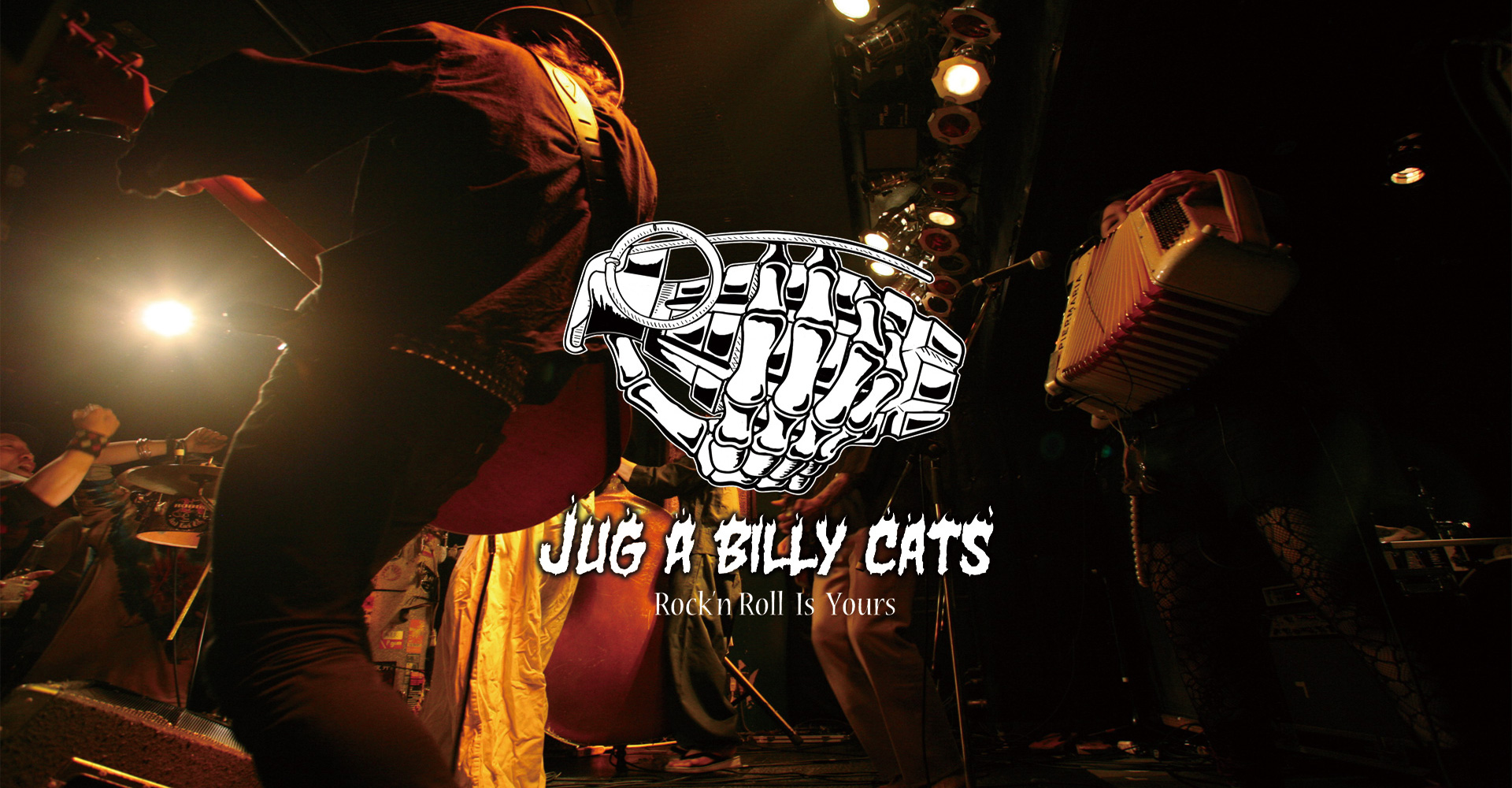 JUG A BILLY CATS/ジャガビリーキャッツ
Formed in 2007.
In 2009, the 1st full album was released from an independent label. Currently out of print.
In 2010, SINGO left and DAIKI joined.
In 2014, DAIKI left.
Restarted in 2015 with the participation of DANZO (The BEG).

JUG A BILLY CATS/ジャガビリーキャッツ

Revili'O/レビリオ
A folk rock band based on Irish, Old American trad and Alt.Country.
There are basically six members, but the organization is often changed by live performances.
With a small number of people, the rustic and earthy atmosphere has been pushed to the front, and the activities of 6 people are differentiated.
By the way, there are wide differences in age and place of residence among members.
Formed in 2012 after predecessor JAD, Thy County.
In 2011, two people, Takeshi Nohara and Jun Kanno, originally made songs and performed live performances. In the spring of 2012, Kiri Mochida and Daisuke Yamazaki (both former JAD) joined.
Taking this opportunity, the band is officially named Revili'O. The etymology is coined by Nohara.
A few months later, I happened to meet Daiki Takagi (former Haggis) who happened to meet after a live in Osaka, and joined on the spot.
For a while, he was active in the organization without percussion instruments, but soon after entering 2013, Masanori Yamamoto called out after performing at the Irish Pub. Join as it is.
To the present.

Revili'O/レビリオ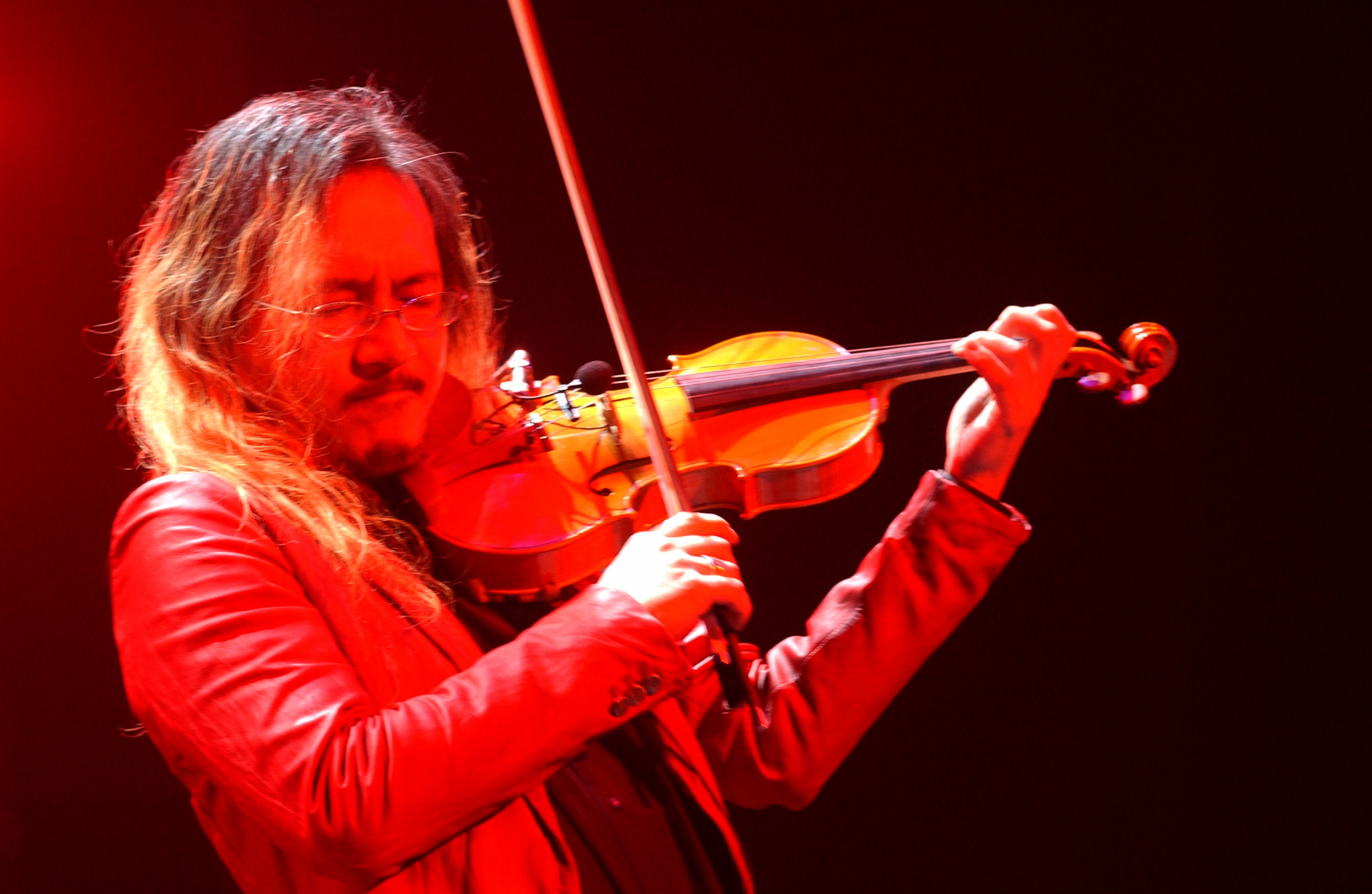 功刀丈弘
From childhood, he moved on to violin and music university (Kyoto City University of Arts).

While studying, he started European folk music while collaborating with artists and performing minimal music.

In particular, focusing on Irish Fiddle, researching and playing traditional playing techniques.

Mainly in Kansai, he conducts sessions, live activities, and guidance.

2002 Instructed Taro Hakase with Irish Fiddle.

In the same year, he played as a front act of "Taro Hakase Music Special LIVE Taro LIVE".

Furthermore, at the reception party of the "Altan Festival" by Irish top musicians in Tokyo, he performed with For Men and a Dog and Sharon Shannon together with Hakase.

功刀丈弘