One of Japan's largest rustic events.
room
Address
東京都新宿区歌舞伎町1-12-9タテハナビルB2
turned_in_not
Advance Sale
3000
turned_in_not
Tickets for today
3000
description
Event Details
Location
Shinjuku LOFT
OPEN: 19:00 / START: 19:00
ADV: 3,000 (+ 1D) / DOOR :? ? ?
BAND: (AtoZ)
AA & TO ¥ $ OX
al grido pub (fukuoka)
BANANA SHAKES
BANQUET ROVER (aichi)
CABALLERO POLKERS
CLASSIC CHIMES (osaka)
Dead tiger (yamagata)
DOG'GIE DOGG
HOBBLEDEES (nagano)
Los Lancheros
MOHIKAN FAMILY'S (osaka)
Oink
OLEDICKFOGGY
PISSED OFF
THE RODEOS
SPEEDBALL
Trickster Goonies (okinawa)
Aliens (akita)
Utsunomiya draft beer orchestra (tochigi)

DJ: (AtoZ)
Bang-joe (Los Lancheros)
Dabis-K (T ¥ $ X)
Drink'em All crew
KAKEI (the WILD ROVER)
OKA69 (ROCKET HOUSE)
TAKASHI (Treasure hunting night)
TETSU
YASU (Koenji MOON STOMP)
zacico (CAVE GAZE WORLD)

FOOD:
Koenji MOON STOMP

TICKET:
Pia (P: 145-326) 0570-02-9999
Lawson (L: 75748) http://l-tike.com
e + http://eplus.jp
LOFT store 03-5272-0382
8/7 ~ ON SALE !!

INFO:
SHINJUKU LOFT 03-5272-0382
BLOG:
Error while parsing data!
CONTACT:
Error while parsing data!

1. This performance is not open for those under the age of 18 and who are still in high school.
2. ID check is performed at the time of admission. Please bring an ID with a photo of your face and your date of birth.
(A driver's license / student ID / employee ID / passport / taspo / basic resident register card B or other thing with a face photo issued by a public institution) In the case of an insurance card,
Please bring an ID with a photo of your face.
Commuter passes / membership cards are not accepted. If you do not have a photo ID issued by a public institution on the day of the performance,
Please note that you cannot enter.
3. We refuse to sell tobacco and alcohol to those under 20 years old.

description
Performer details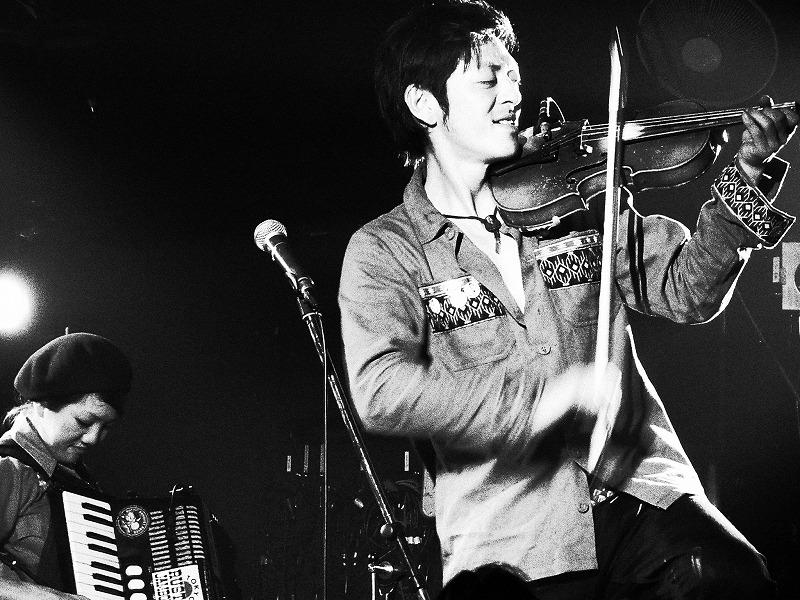 BANQUET ROVER/バンケットローバー
Formed in 1999.
Aichi Prefecture is based in Nagoya, and the 2009 1stDemoCD, which was released in full, was used to fly around Kanto, Tokai and Kansai.

Chan: Vo, Banjo, Fiddle, Sansen

Ma-ro: Guitar

Tsugu: Mandlin

Fukutaro: WoodBass

Potato: Drum

Emari: Accordion

BANQUET ROVER/バンケットローバー

CABALLERO POLKERS/キャバレロポルカーズ
Active in Tokyo (Shinjuku, Shibuya, Shimokita). However, when called, the weapon is the lightest footwork going anywhere in the country. Rustic-stomp band with mandolin, bouzouki, banjo, accordion, wood bass and drum organization.
Stir the elements of folk music such as Irish, Gypsy, Middle East, Mestiso and so on!

CABALLERO POLKERS/キャバレロポルカーズ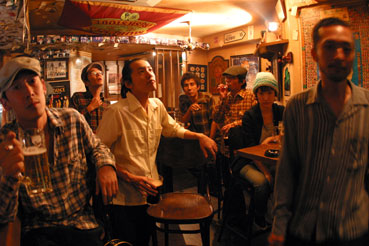 CLASSIC CHIMES/クラシックチャイムス
In 1993, started activities in Osaka as "SWINGING THE MARTIN", but temporarily disbanded due to a musical disagreement. In 1994, he started working as the current CLASSIC CHIMES. A lot of genres such as Irish music and midget, and the content of poetry is also narrative, music that sounds like a movie.

CLASSIC CHIMES/クラシックチャイムス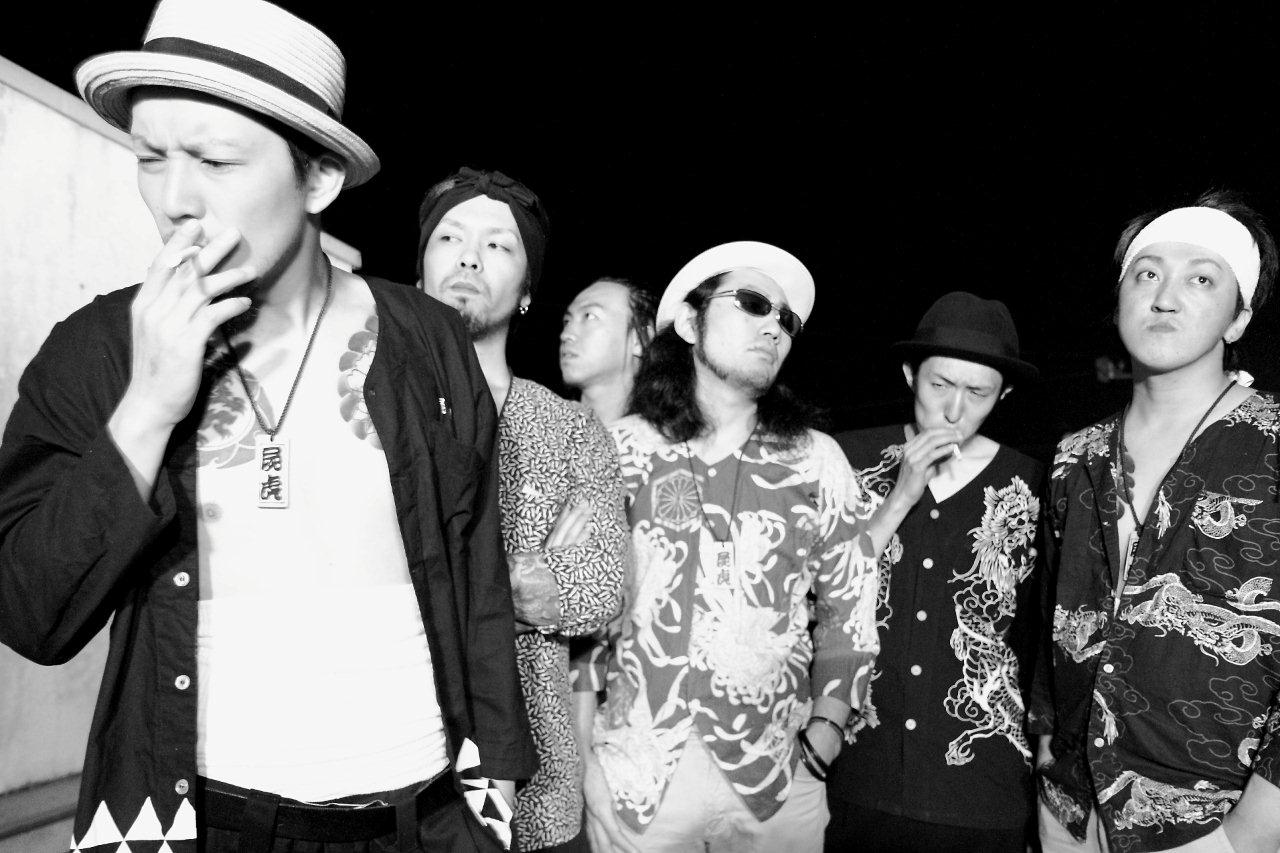 屍虎/デットラ
Vo: Kashikura
Gt: Norisan
Wb: PB Oyama
Bj: Togashi
Md: Tacro
Dr: Kenji Boy 2

屍虎/デットラ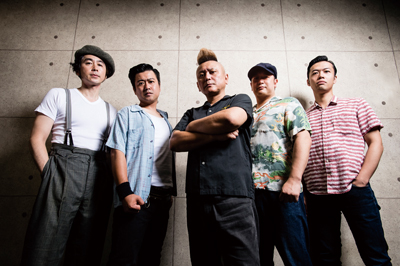 DOG'GIE DOGG/ドッギードッグ
Formed in 1988, the oldest rusty stomper.

Martin / Vox, Bj.
Ace Shimizu / G, Vox.
Ume / Accordion.
Tora / Slap Bass, Vox.
Naoki / Standing Dr, Vox.

DOG'GIE DOGG/ドッギードッグ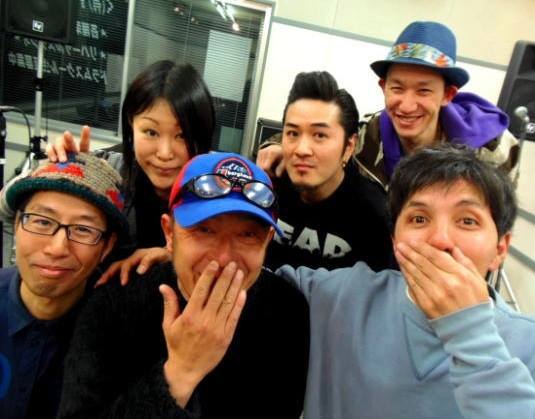 HOBBLEDEES/ホブルディーズ
In November 1989, formed in Nagano Prefecture by Takeya Ichikawa, Makoto Kojima, and Fumihiko Shioiri.
In 1990, participated in the amateur band contest "BS Young Battle" Kanto Koshinetsu tournament organized by NHK. Although it was disqualified due to overtime, it was awarded the Special Jury Prize.
In 1991, the opening act of THE BLUE HEARTS tour.
On December 2, 1992, she made her debut with Sony with the single "Parrot's Trap".
April 1993, Tour "Frontier Brothers and Car Movement"
In 1993, Rie Miyazawa provided the song "Akahana" (released on May 21) (lyrics / composition: Takeya Ichikawa).
October 1993, tour "Large movement even if it becomes a Tengu"
June 1994, Tour "GOLDEN POOR BOYS Runaway"
In 1995, participated in the omnibus album "ULTIMETE FAST BEAT" with RUDEBONES, SUPER STUPID and others (recorded song "WHEN A MAN LOVES A MAN"). I quit the office after finishing this song.
In 1995, it was suspended from this time.
New members Masanori Miyazawa and Hori Billy joined in 1998 and resumed activities.
In 2002, he participated in the tribute album "A TRIBUTE TO DEMENTED ARE GO" by Psychobilly Band Demented Ar Go (recorded song "GOD GOOD LOVIN' ").
In 2003, Hori Billy left.
In 2003, participated in the omnibus album "ROTAR ARE GO Vol.2" (tracked songs "Akahana" and "Annan").
On November 12, 2004, release of split album "BILL & AMIGO" with Loughberry Dittys.
In 2004, the first DVD "Movie Show" was released.
In 2006, Daichi Takahashi joined.
In 2007, Kirika Yoshizawa joined.
In 2009, Masanori Miyazawa withdrew.
On April 11, 2009, the 20th anniversary concert will be held. Single "BEAR" released.
In 2009, Reiko Kitamura joined.
In 2009, participated in the omnibus album "RUSTIC STOMP 2009" (tracked songs "Beer no Awayohana Torenai" "B.A.D").
In 2011, the first full album "NO LOVE, NO HAPPINESS" was released in 10 years.
In 2013, she left the Kirika Yoshizawa.
In 2014, joined Keisuke Mitanijima.

HOBBLEDEES/ホブルディーズ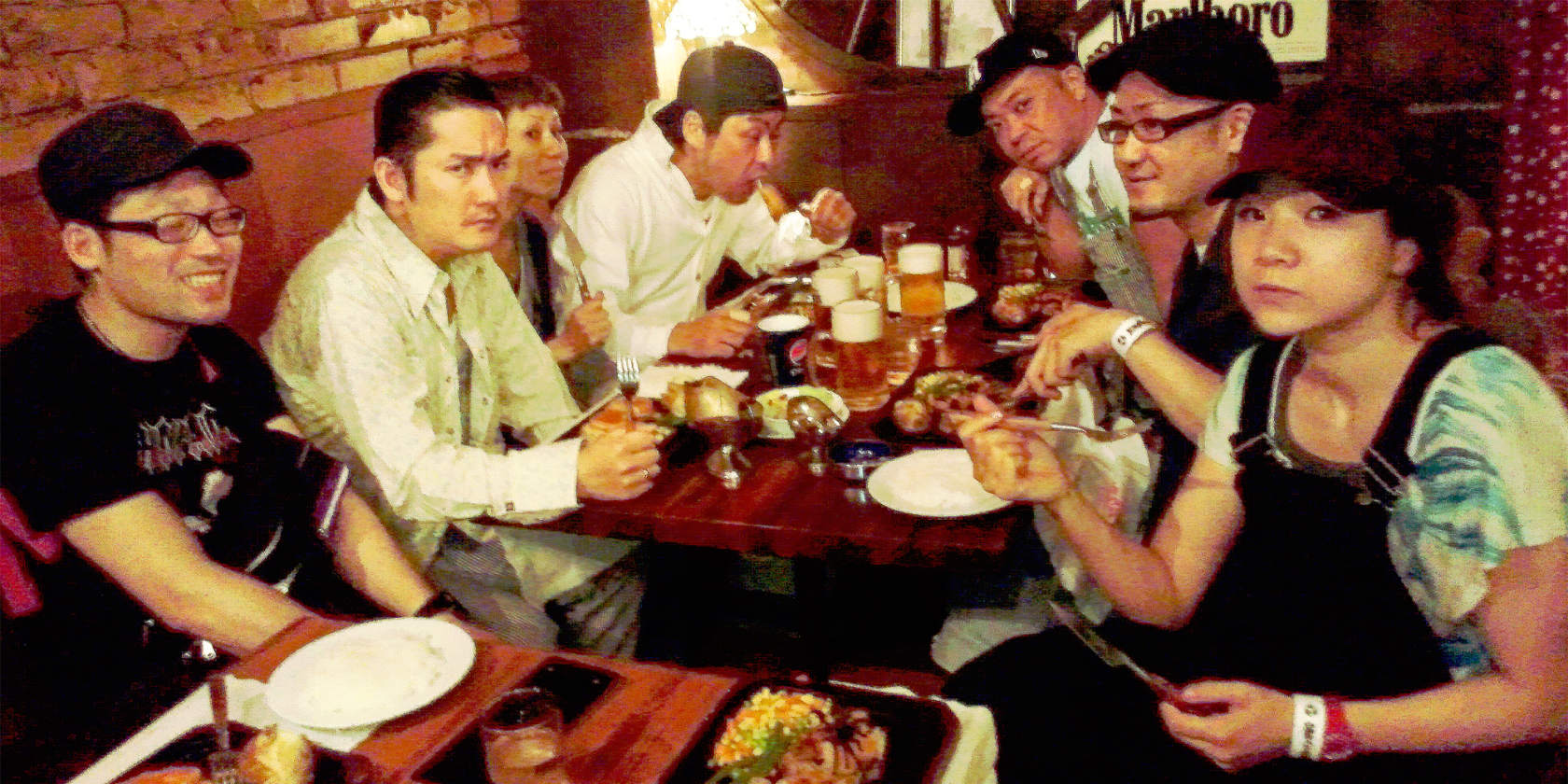 ロス・ランチェロス
Rustic stomp band formed in Hachioji in 1992. Based on Psychobilly, a variety of folk songs such as bluegrass and Irish Trad are mixed, beautifully gathered, and drunk wildly.
At the end of Kanaya Sake, there are now six people: wood bass, banjo, mandolin, piano, electric guitar, and drums. Looking for acoustic guitar, violin, etc.
In 1995, when there were only three members at the time of formation, the number of members increased to six. In 1996, he became active after participating in "Rustic Dawn / Japanese Rustic Band Collection | Rustic Stomp 1996" released by King Records.
In 2000, they released their first album on their own and sold out in 3 days. Since then, he has been continuously active, including participating in singles and various omnibuses.

ロス・ランチェロス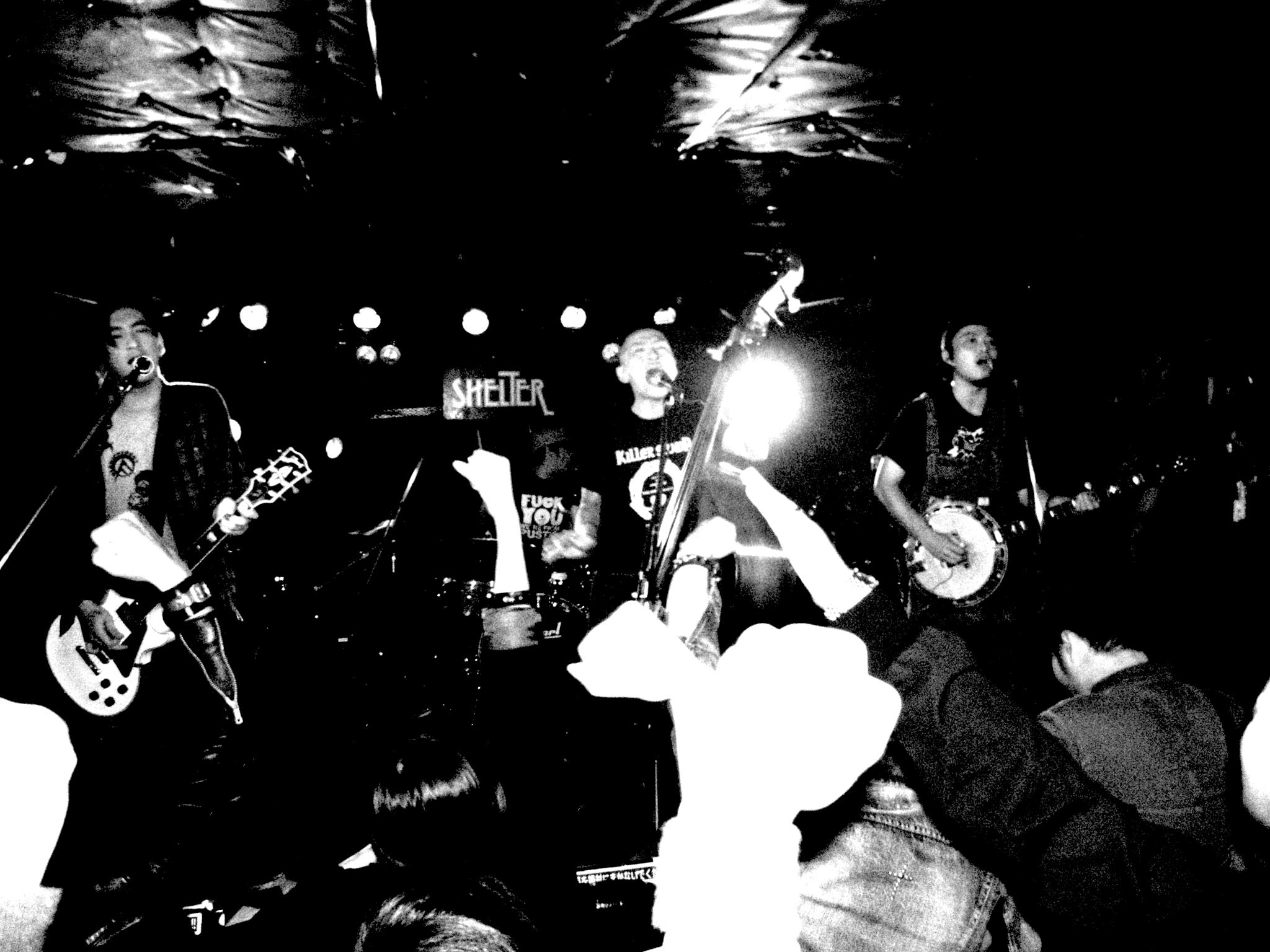 OINK/オインク
Yoh: vo & bass
So-Ne: drums
Sugi: guit
Kishi: banjo & bagpipe

In 2004, after the release of V.A "ROTAR ARE GO vol.3" (Rumbaral Rec) 7inch "Date / Monto" (Galactic), the Acoustic & Traditional Corps left.
Participated in 2005 V.A "Green Anthem" with three pieces of bagpipes. Participated in V.A "RUSTIC STOMP2009" in 2009 after further member changes.
Participated in V.A "Never trust a friend" (DIWPHALANX RECORDS) in 2010! The first album "RIN-KAKU" is also released from DIWPHALANX RECORDS! !
National tour with a rustic singalong number!
The last live of 2014.10.05 was dissolved.

OINK/オインク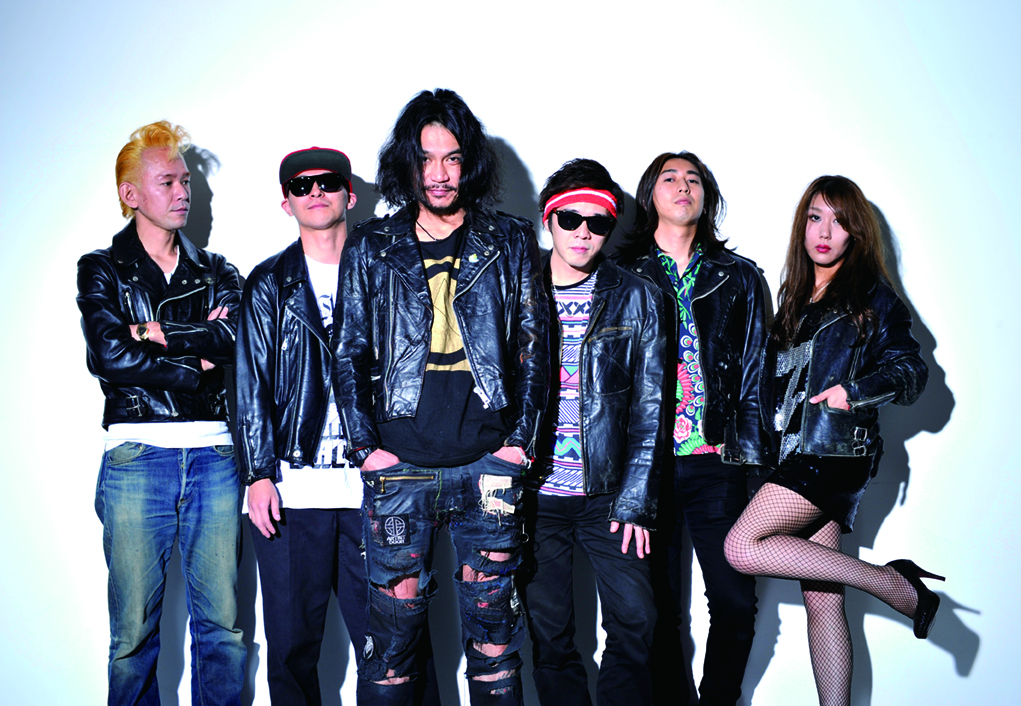 OLEDICKFOGGY/オールディックフォギー
A rustic band from Tokyo. There are 6 members: Yukazu Ito (vo, mand), Susie (g, cho), TAKE (b), Mirai Shijo (banjo), yossuxi (key, acd), Jundo Okawa (ds, cho). Country and bluegrass-based "Rustic Stomp" sounds with emotional and political Japanese lyrics, Japanese folk from the late 1960s and early 70s, warm melody and hard sounds like new music. Since its formation in 2003, it has spread its name with an average of 100 live shows a year and has performed with various bands.
In March 2017, released "Old Dick Foggy Masterpiece Demonstrative Edition" & "Same Sea Hen".

OLEDICKFOGGY/オールディックフォギー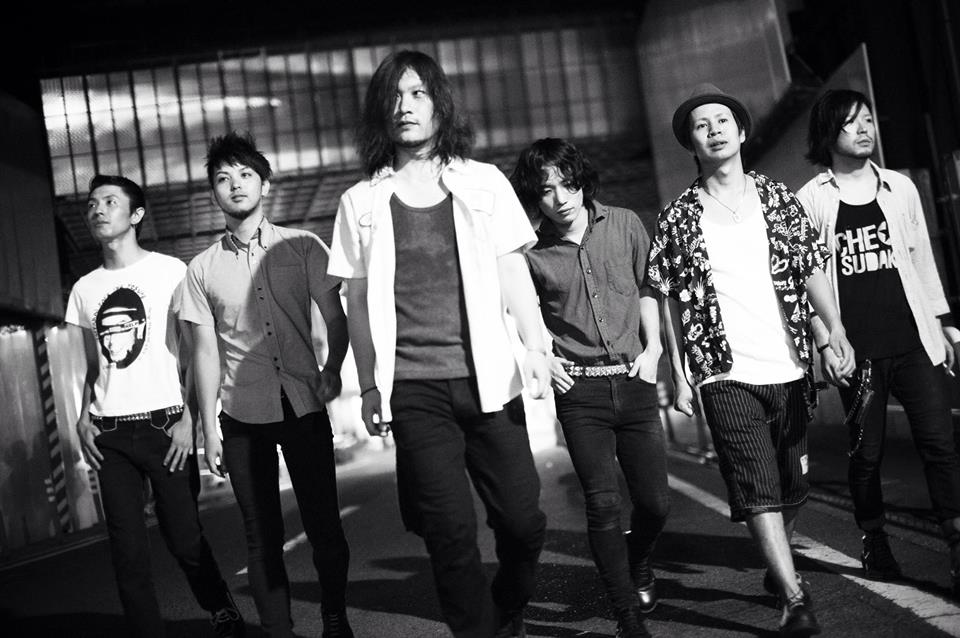 THE RODEOS/ザ・ロデオズ
THE RODEOS, a combat level music band that slams Russian folk, Irish, Mestiso, Gypsy, Ska, etc. into punk rock!
Singing, dancing and rampaging sound that combines punk rock and roots music.
Lyrics that make you feel like you are crying, vocals that shout like squeaking, and political nuances, but with life-size and sincere messages.
There is no doubt that there is THE CLASH in the roots, level music that blood will boil if you listen

THE RODEOS/ザ・ロデオズ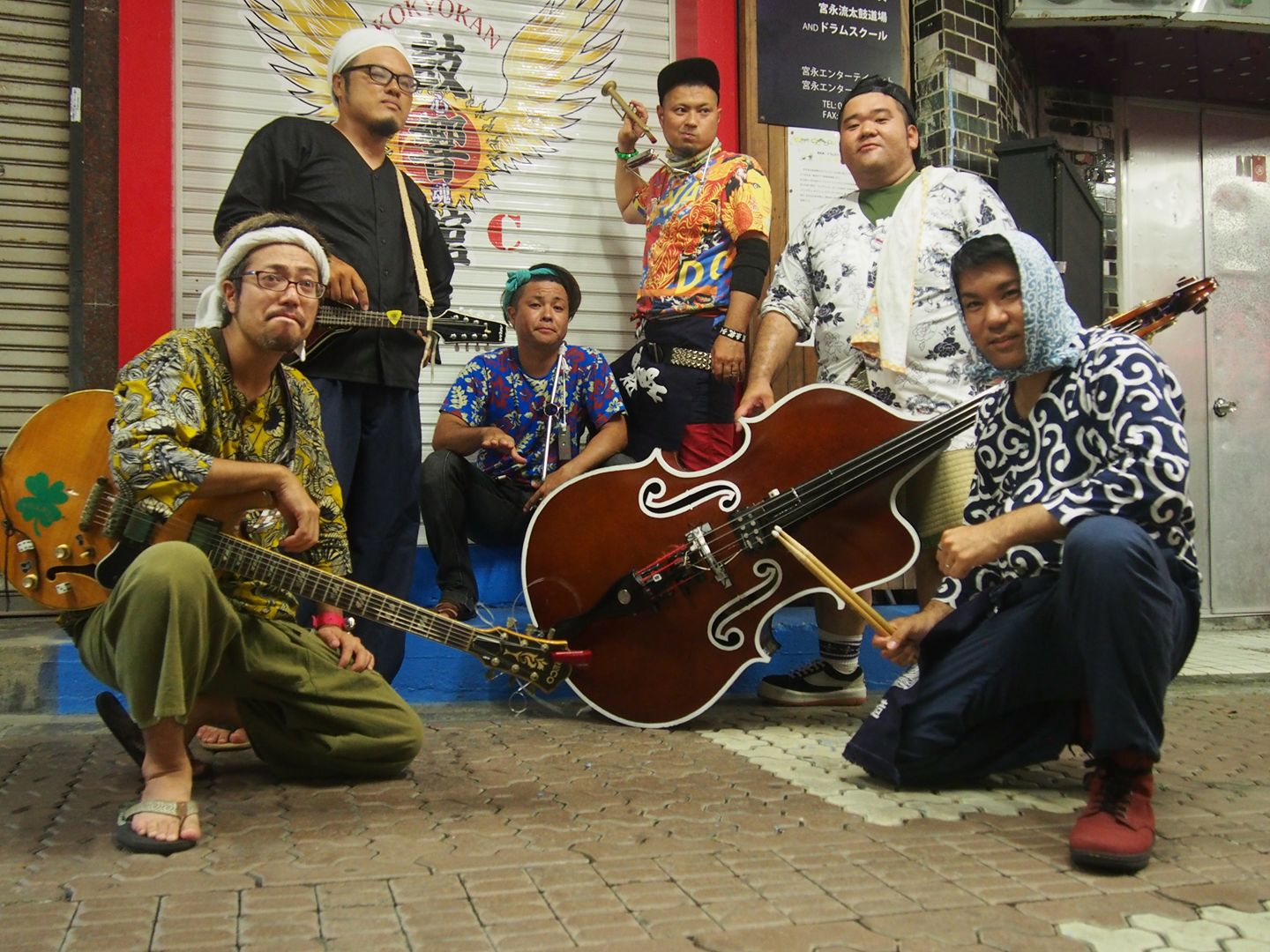 トリックスターグーニーズ
trickstargoonies
 
Formed in 2007. I will be active in a punk style, but gradually change to a style that incorporates rockabilly, rustic, etc. into a punk.
The indigenous existence of wood bass, banjo, mandolin, guitar, trumpet, and standing drums, with vocals that emphasize performance over songs, is also drawing attention in the Okinawan indies world.
 
Co-starring with artists from outside the prefecture and overseas, nursery / city hall, and collaborating with strips and SM shows.
In 2011, the first sound source "The Best" was released.
Appeared in Tokyo Rustic Jamboree at "Shinjuku Loft" in 2011 and 2012.
In 2014, she appeared at the Peaceful Love Rock Festival 2014.
 

Curry: Vocal Mandolin Banjo
Ken: Vocal guitar, abacus
Satori Penn: percussion, kazoo, whistle, wood base (rehab)
Yokomi: Trumpet, Flute (during childcare leave)
Yoshiki: accordion, whistle, washboard
Hero: Cocktail Drum
Shanghai: Wood base

トリックスターグーニーズ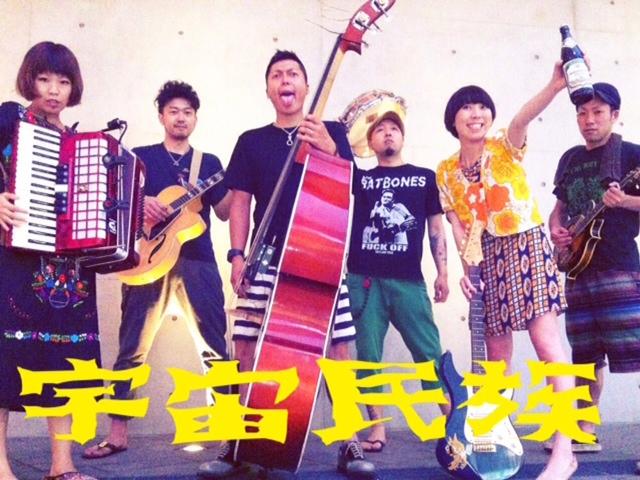 宇宙民族
A rustic stomp band based in Akita, composed of vocals, mandolin, accordion, tin whistle, wood bass, guitar, piano and drums.

宇宙民族