Sanin's largest outdoor festival! <DAISEN MONDO MUSIC FESTIVAL> will be held again this year!
my_location
Location
鳥取県境港市 夢みなと公園特設ステージ
room
Address
鳥取県境港市竹内団地255-3 0859-47-3800
turned_in_not
Advance Sale
0
turned_in_not
Tickets for today
0
description
Event Details
The biggest outdoor music festival , renamed in 2008 from , will be held again this year! The third will be held for two days on August 20th (Sat) and 21st (Sun) on the special stage of Tottori / Sakaiminato Yumeminato Park!

. Free admission this time because we want to charge as many people as possible! Let's regain energy with the powerful lineup that gathers, such as BUFFALO DAUGHTER, LAUGHIN 'NOSE, TURTLE ISLAND, ORdER, Jinza DOPENESS, MASTERPEACE, ROJO REGALO, SOFT, EKD, and more!


Location
Special stage for Sakaiminato City, Tottori Prefecture ※ Yumeminato Park ※ 1,000 yen as cooperation money when using parking lot
OPEN: 10: 00-21: 00 / START:-
ADV: Free admission / DOOR:-
ACT
BAFFALO DAUGHTER
LAUGHIN 'NOSE
TURTLE ISLAND
Ziza DOPENESS
ROJO REGALO
Chihiro
SOUND ARTWORKS
ORdER
SOFT
MASTERPEACE
Guitar panda
DACHAMBO
B: RIDGE style
Sugoju
RAP MANIAC
Seikatsu Circus
EKD, CACAO
HAL
ATSUSHI
EY
MOHIKAN FAMILY'S
RIDDIM SIDE GROOVE
COUMOLY
KAZOooS

Performer
Hisao Shimizu

description
Performer details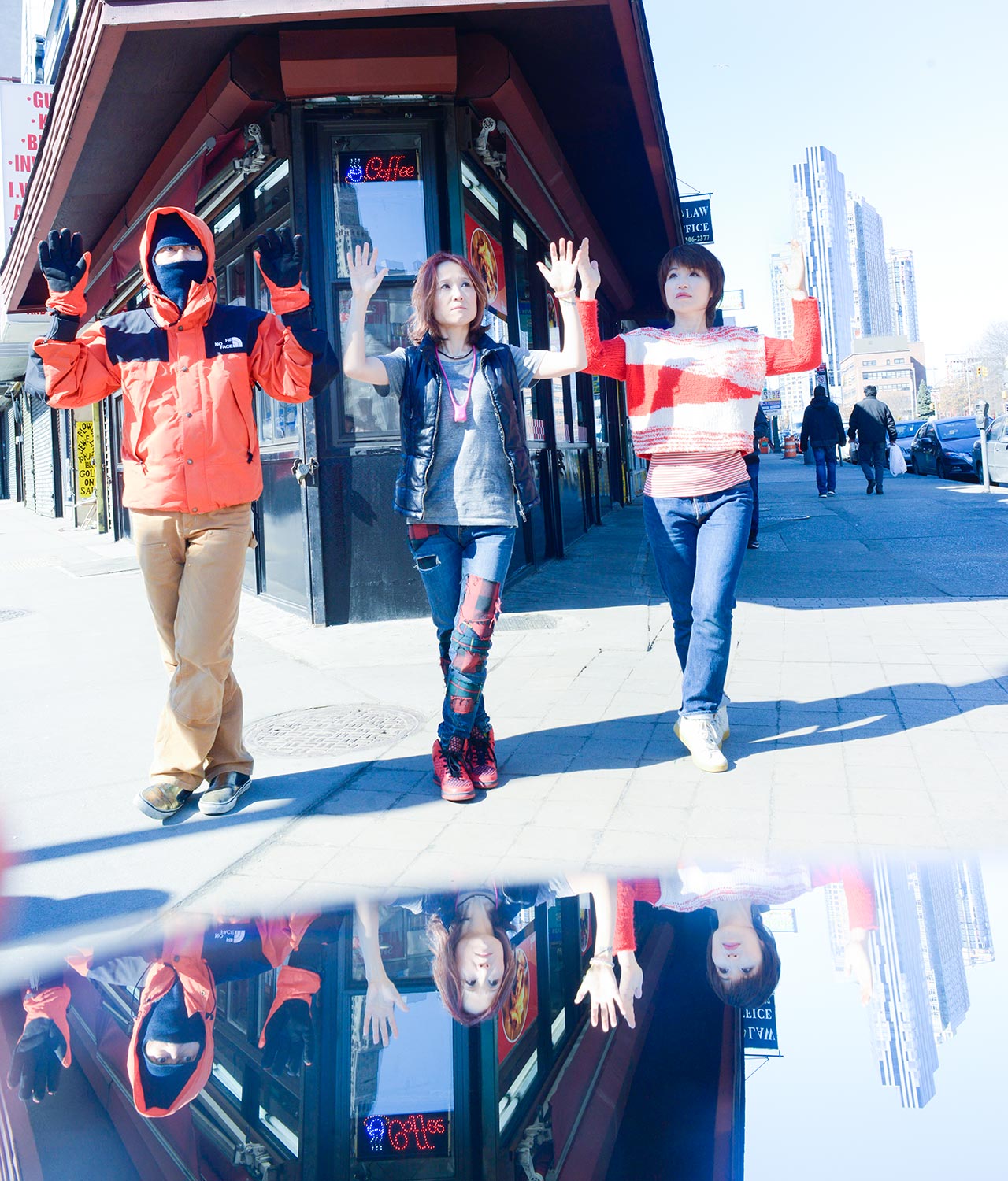 BUFFALO DAUGHTER/バッファロー・ドーター
Sugar Yoshinaga (g, vo, tb-303) Yumiko Ohno (b, vo, electronics) Moore Yamamoto (turntable, vo)
Formed in 1993. The indie label sponsored by the magazine "American Music", "Shaggy Head Dressers" released from Cardinal Records, and "Amoebae Sound System" immediately sold out.
In 1996, he signed a contract with Grand Royal, a label sponsored by Beastie Boys.
In the same year, the first album "Captain Vapor Athletes" (Grand Royal / Toshiba EMI) was released, and tours of major cities in the United States were also conducted.
The 2nd album "New Rock" (Grand Royal / Toshiba EMI) released in 1998 was inspired by the same scenery and the repetitive feeling of German rock as seen during the American tour. In the blink of an eye, it becomes a masterpiece of the era.
After that, he has long tours around the United States by car and tours in European cities, and has gained a great reputation as a live band.
After releasing "I" (Emperor Norton Records / Toshiba EMI) in 2001, both "Pshychic" in 2003 and "Euphorica" ​​in 2006 will be released on V2 Records on worldwide deals. In 2006, the magazine "Newsweek Japan" was selected as one of the "100 Japanese respected by the world", and the trend has attracted attention both domestically and internationally.
In the summer of 2010, he established his own label "Buffalo Ranch". Satoshi Matsushita is the guest drummer and released the album "The Weapons Of Math Destruction", which is about four years after the previous work.
In 2013, the first best album "ReDiscoVer. Best, Re-recordings and Remixes of Buffallo Daughter" was announced to commemorate the 20th anniversary.
This album contains not only past sound sources but also new recordings, covers, live sound sources, and remixes. Presenting a new vest shape. The Tokyo / Osaka gallery also held an exhibition that traces the history of the band.
Released the seventh album "Konjac-tion" (Japan U / M / A / A, French Modulor) in the summer of 2014. He has performed lively in the US, UK / France, Russia, Japan and Asia.

BUFFALO DAUGHTER/バッファロー・ドーター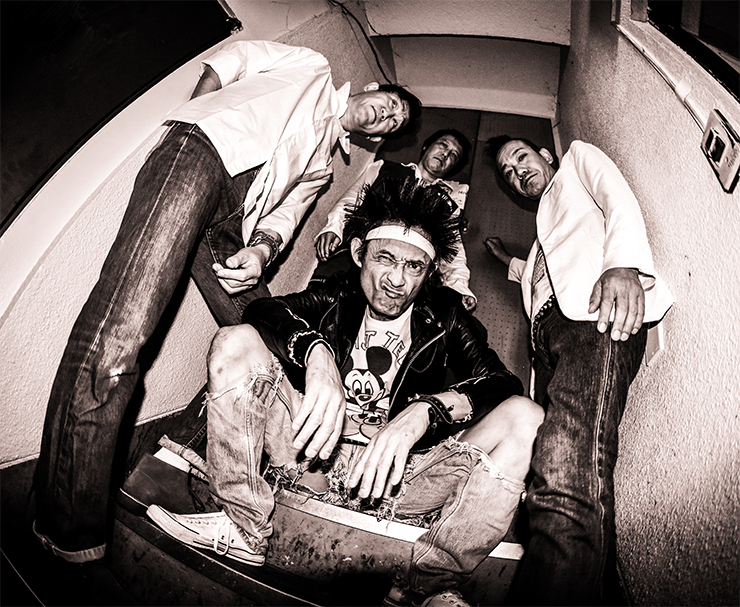 LAUGHIN' NOSE/ラフィン・ノーズ
Even before the formation of a hard-core punk scene in Japan, he was active as the central band.
From the first half of the 1980s, before the major debut, along with THE WILLARD and ecstatic, it became so popular that it was called "Indies Omisaya".
The name "Indies Gosanke" is the reason why the word "Indies" is infiltrated in Japanese. The name of the band is Akabe, the first guitarist.
We established our own label (record company) "AA Record" and released sound sources.
In addition, they actively released sound sources for other bands that were active in the indie scene.
After gaining popularity in indies, made a major debut in the 1980s.
It was a pioneer of the "band boom" of those days. Disbanded in 1991, but resumed activities in the indie scene from 1995 (with the intention of the band).
As one of Japan's leading "punk rock bands", Naoko Masuko (Engekiten), Akihiro Namba (Hi-STANDARD), Kenji Otsuki (muscle girl band, special effects), Kaori Mori Waka (ex.GO-BANG'S), ATSUSHI (NEW ROTE'KA), Yasunobu Kuwahara (Gagaga SP), Kazunobu Hamada (Ginkgo BOYZ), JOE ALCOHOL (ex.THE HONG KONG KNIFE), Sage (Guitar Wolf), Masayo Ishizaka (Lolita No. 18), Chiaki (Talent) , Yoshida Go (Pro Interviewer), and many other musicians.
In 2011, it celebrated its 30th anniversary.
Currently, he continues to focus on live houses, including new song releases, live tours, event participation, and merchandise sales.

LAUGHIN' NOSE/ラフィン・ノーズ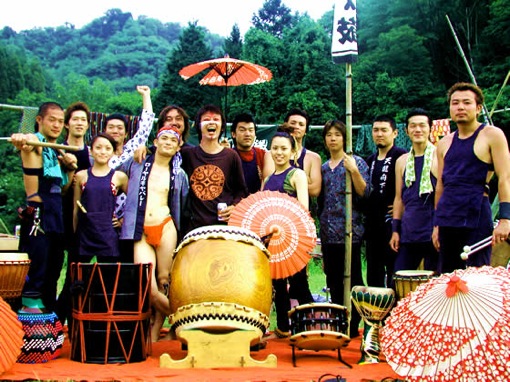 TURTLE ISLAND/タートルアイランド
Formed in Toyota City at the end of the 20th century in 1999. Repeated many member changes, and now uses a variety of indigenous instruments such as Japanese drums, shinobue, persimmons, sitar, tabla, horse head koto, djembe, dundun, and western instruments such as guitars, basses, and SAXs. Etc. Japan, Asia, Mongoloid GROOVE, Far East 8 million sounds swallowed from punk, rock and reggae sounds to folk songs and indigenous music.

While pursuing indigenous zundoko beats around Japan and Asia, and their own worldview and moderation, we are searching for their roots, genes, cells, and soul dancing music.
As of 2012, a total of 17 sound members and 20 staff members such as acoustics have been replaced. The shape is changing according to the situation.
Error while parsing data!

TURTLE ISLAND/タートルアイランド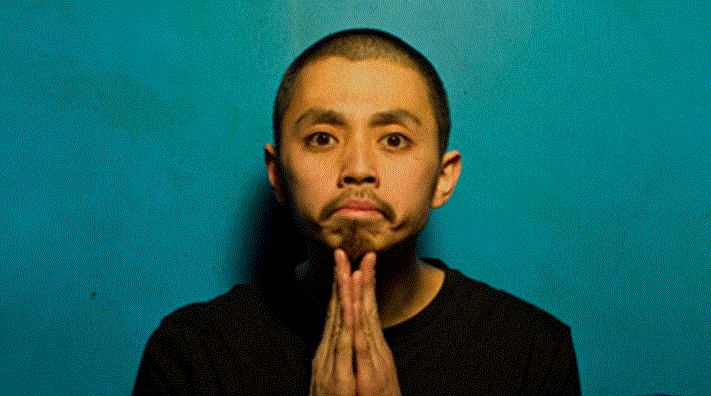 鎮座DOPENESS/ちんざドープネス
Born in 1981. Born and raised in Chofu, Tokyo.
Various music such as hip-hop, blues and reggae were mixed
With a musicality like a chameleon,
Outstanding originality in flow and rhyme,
A talented MC with both bluesy and free key jealousy.

鎮座DOPENESS/ちんざドープネス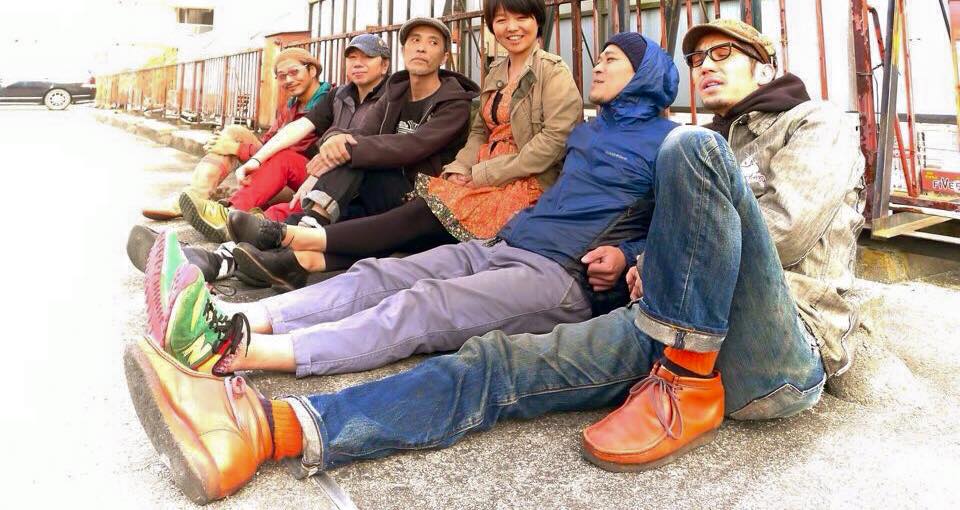 ROJO REGALO/ロホレガロ
Formed in Osaka in 2006. ROJO REGALO is the spirituality of punk and reggae, and the music that combines the Japanese identity with cumbia, rumba catalana, gypsy and balkan music.
"South American Japan Future Mix Dance and Level Music" with true love power and anti-social message as the driving force of the band's way of life is transmitted. It is one of the music that the world needs most now.
Reiko Kanno's thick, powerful and straight singing voice will leave a vivid impression on his heart.
The activity goes abroad and tours European cities and Asia to send out world standard sounds.
He has appeared in many outdoor festivals including FUJI ROCK.
Participated in events such as Down Beat Ruler, FIGHT FOR RIGHTS, RAGGA CHANNEL.
ROJO REGLO sponsored event EL CHOCOLATE is held regularly.
Participated in Down Beat Ruler Vol.3 compilation album.
2011 Live tour sound source "LIVE & LOVE IN BANGKOK" in Bangkok, Thailand released.
In 2011, she released a split 7-inch single featuring ROJO REGALO's representative song "Bambi" and EKD's "Lullaby Takeda".
In the same year, the song "ADIOS AMIGO" made for a friend and the maxi single "MOONLIGHTIST" with REMIX by DJ Kazamatsuri and EKD was recorded, and it was produced independently for the European tour at the time of its formation, and this response was received overseas. Released "CUMBIA NINJA" which can be said to be the initial impulsive sound source of the band as a regular edition.
In 2013, the full album "FOUND LOVE" will be released.
In 2016, "BEAUTIFUL LION" recording 7-inch single was released, and in April of the same year, a mini album (title undecided) was released.

Kyoko Ogino-Vocal / pico NAKAJIMA-Tres, Guitar Acoustic Guitar Per Drums / Marinosuke-Guitar / DAI-Bass / SHINOBU-Timbares / The Sumi Tomoaki-Trombone Key

ROJO REGALO/ロホレガロ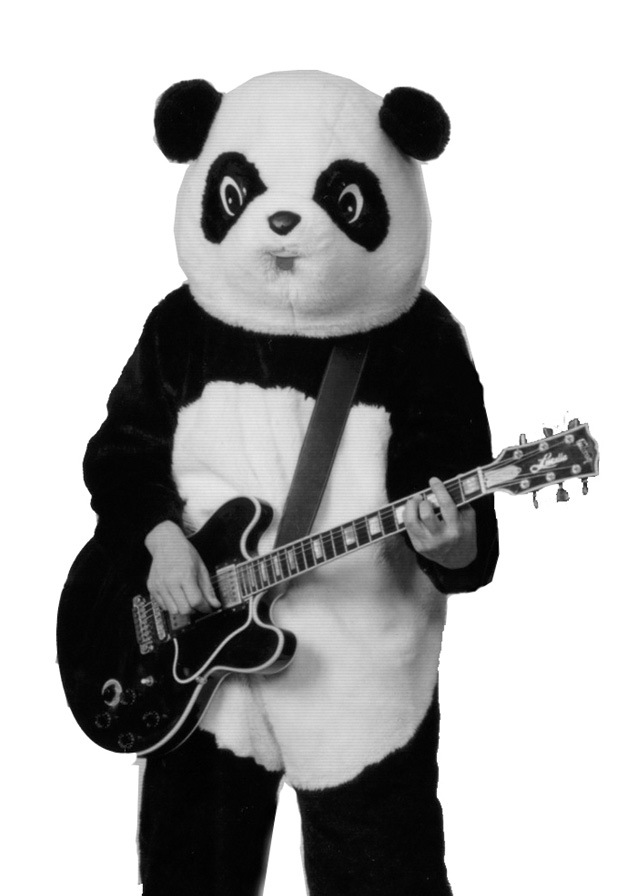 ギターパンダ
Wear a panda costume, play guitar, sing a song. I think you seem to be fooling around at first glance, but that's not the case, I want to entertain the viewers!
Every day, I am on a journey to play rock and roll with panda and guitar.
Sometimes I'm a bass panda and a drum, and I'm also a band guitar panda.
Formed around 1997. Jonathan Richman's favorite Yamakawa Nori is thinking about what to do easily and anywhere. Purchase a cocktail drum.
That was the beginning of the guitar panda.
While practicing while performing live at Kichijoji Inokashira Park, he went to tours at the live house and went to tours. Finally, he recorded in the summer of 2000 and released the first CD "I LOVE Guitar Panda". .

ギターパンダ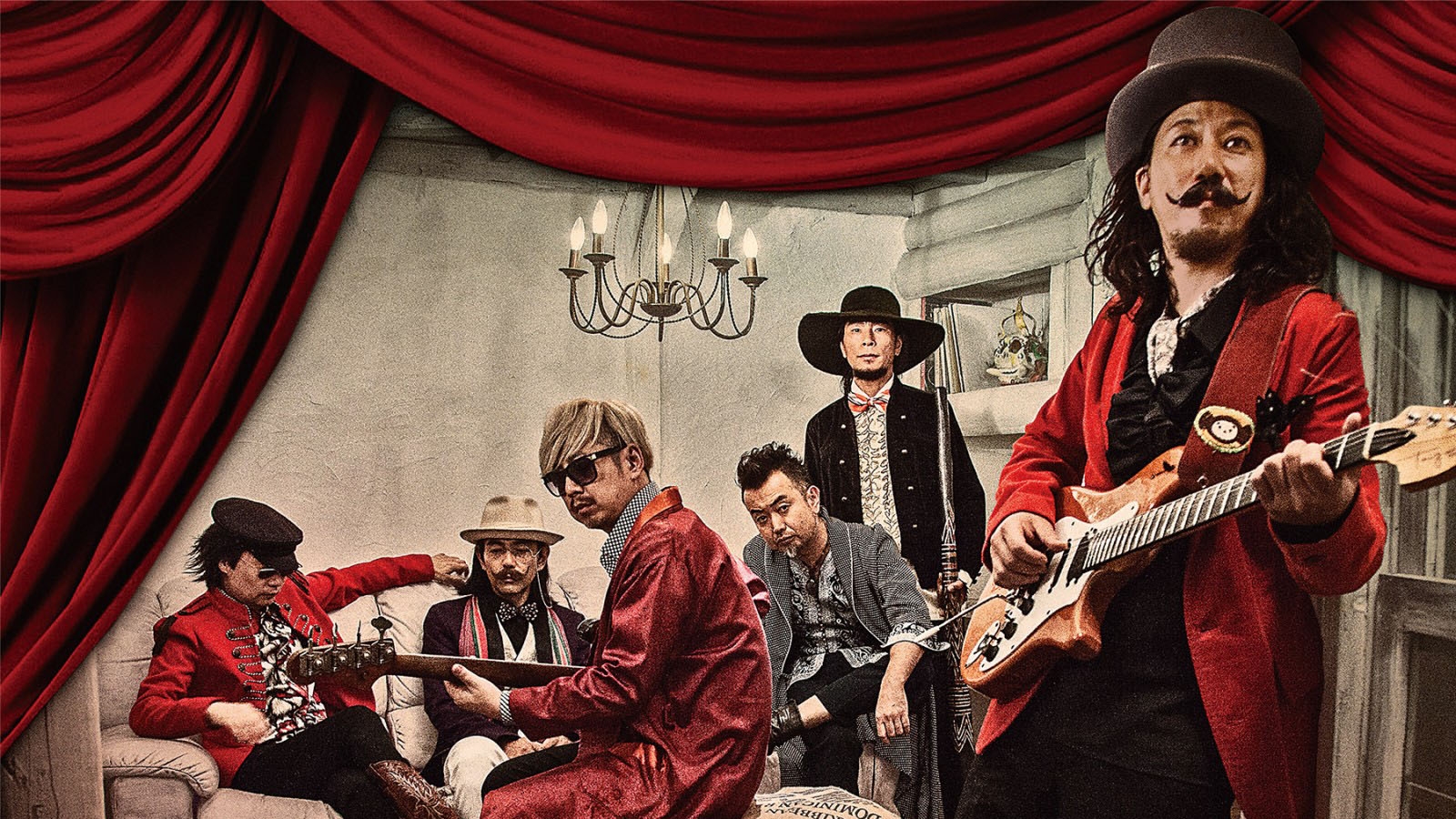 DACHAMBO/ダチャンボ
Psychedelic JAM BAND, or a pleasure exploration orchestra that Japan is proud of in space. PEACE & SMILE that jumps over the genre of jam, trance, latin, funk, psychedelic, organic, folk music, etc., with twin drums, didgeridoo, very thick bass, explosive guitar, and digital sounds.
Their live performance is born from exchanging vibrations with themselves, the air that breathes in the place, and the customers who are present, and continues to produce incompetent and impossible sounds that are constantly changing. It is an addictive sound that wakes up the initial impulse for "human dancing", and a chaos born from a circle of beyond-believe dance that goes far beyond the border between this world and the cluster. "DACHAMBO village" is expanding day by day by young and old men and women who were attracted to the world of DACHAMBO.
Ride the scene with a flashy biodiesel BUS designed by Gravity Free and rush to the festivals and parties all over the country. Make the festival a total name. Eventually, the title of Fes Bancho (certified by YAHOO) was given, and he continues his activities as an indispensable presence in the party scene and JAMBAND scene.
In 2011, with the 10th anniversary of its formation, the annual outdoor festival HERBESTA, which is an annual operation, was expanded as a free festival for 10,000 people. An extraterritorial heaven that makes WOOD STOCK come again is revealed on the ground. The original management method that relied on the love and morals of those who participated without rules was highly appreciated, and it was a great success thanks to the cooperation of many artists who agreed to the main idea.

DACHAMBO/ダチャンボ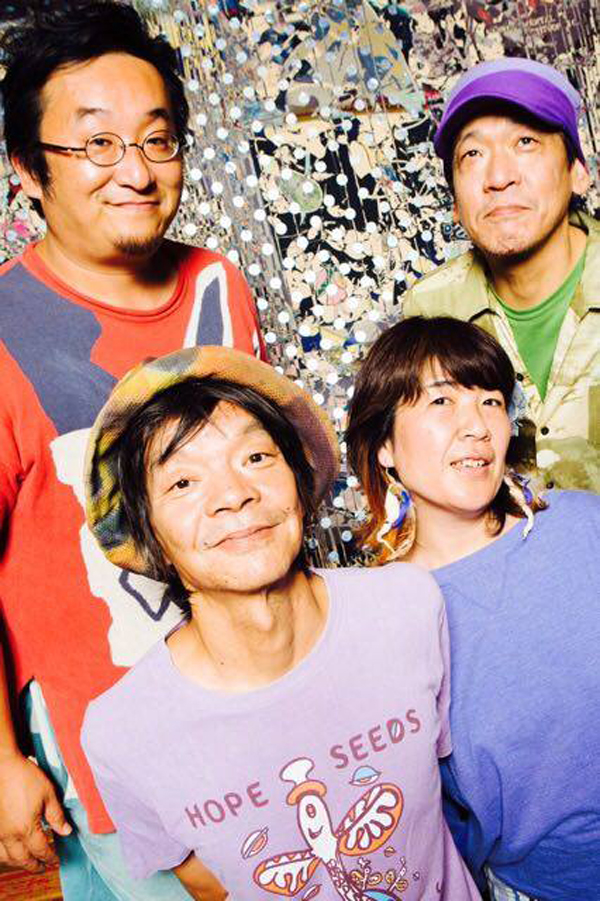 せいかつサーカス
1990 'Seikatsu Circus was born in Osaka.
KenBow (Kenji Satake / Vo. & G.) Has created a unique world together with many artists on the theme of play and art, such as music, painting, fashion, food stalls, and events. It was. *
And Miracle Happy with Dance, Butoh, Street Performer in Originai music
With Performance, we have expanded our range of events, festivals and cafes across the country, continue to work as a Trip band that continues travel, music and art, and are sound and rhythmic with the original sound and rhythm that is not caught by the genre. Creating new sounds and spaces in collaboration with core members of KenBow, Tsuboyam (Makoto Tsuboyama / B. & Cho) Onee (Yumi Fujiwara / Keyboard Harmonica & Ukulele & Vo.) And local artists I am challenging.
This time, 5 members, familiar members, YossY (Yuraku Terataki / key.Fute, etc.), Nobuchan (Mami Shindo / per.)
Let HAPPY FARM bloom.

2007 '2014 "Performed at FUJI ROCKFESTIVAL.

せいかつサーカス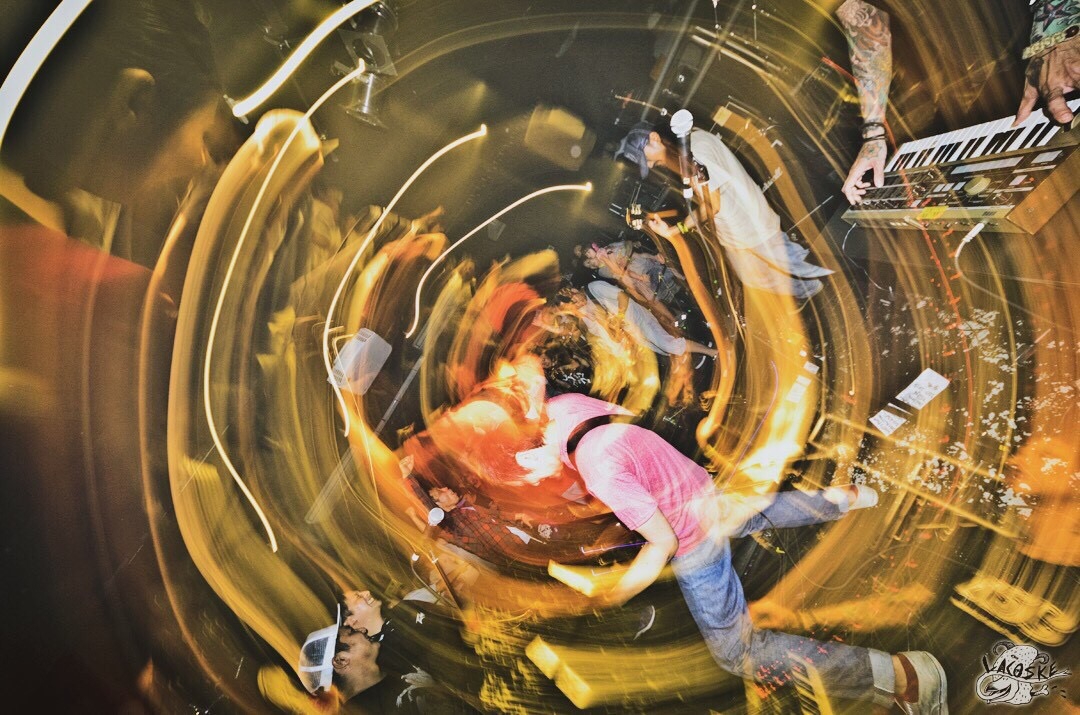 MASTERPEACE/マスターピース
Rock / hardcore band "MASTERPEACE" based in Osaka

MASTERPEACE/マスターピース