In 2010, Japan's largest Irish event, Wild Rover!
room
Address
東京都渋谷区円山町1-8
turned_in_not
Advance Sale
3300
turned_in_not
Tickets for today
3800
description
Event Details
Location
Club asia / VUENOS / asia P / NEO
OPEN: 15: 00 / START:-
ADV: 3300 / DOOR: 3800
THE CHERRY COKE $
JUNIOR
Los Lancheros
MR.IRISH BASTARD
OVERGROUND ACOUSTIC UNDERGROUND
16TONS
OINK
OLEDICKFOGGY
Royal SHAMROCK
Fhole Rag Orchestra
WOODSTOCK
ALLY BAND
waits
Let's dance Matilda
MOHIKAN FAMILY'S
Hatch hatchel band
Shohei Muto (without permission)
Tsugaru Shamisen Dai Yamamoto
MOONSTOMPERS
Whirlpool's End
ROCKIN 'ENOCKY (JACKIE and THE CEDRICS)
Orphan

Performance
SUGARFOOT STOMP

DJ
HIDETO / KAKEI / KIRK / asuka (THE WILD ROVER)

[guest]
Dabis-que? (T ¥ $ X)
Dr.IHARA (CLUB SKA)
fuminn (Drink 'Em All)
ISHIKAWA (DISK UNION / a.k.a.TIGER HOLE)
INAMI (Tokyo London Plan)
KIMIYOSHI (Tokyo London plan)
MORICAWA (Low-Cal-Ball)
MICCYAN (FRANTIC BROWN BEAT!)
NAKANO (HIGH JINKS)
YAGI (SEKILA / PLEASURE SPACE)
Katsuya Sugano a.k.a.Tequila.Pro (http://ameblo.jp/spo-com)
Shishimaru (cinderella)
Yutaka Chihisa (NIGHTofNOMAD)
Sponsor / Irish Embassy

description
Performer details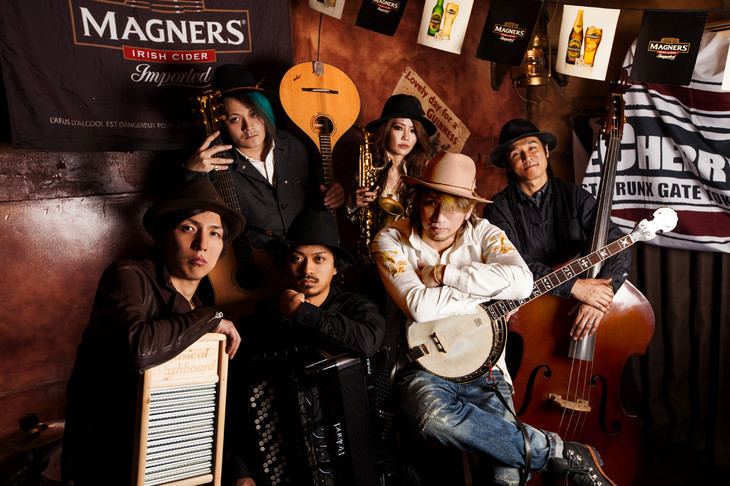 THE CHERRY COKE$/ザ・チェリーコークス
6 popular PADDY BEAT BAND (IRISH PUNK BAND) representing Japan with high popularity

Formed in 1999 in Ota-ku, Tokyo.
While creating a number of demo tapes, repeated live activities and member changes, expanding the field of activity nationwide, and reaching the current sound while making new attempts.
In addition to vocals, drums, guitars, bass, accordion, tin whistle, mandolin, banjo, boran, saxophone, trumpet, blues harp, etc.
From that sound, he will be selected for many overseas artists such as Rancid, FLOGGING MOLLY, VOODOO GLOW SKULLS, THE SUICIDE MACHINES and STREET DOGS.
Appeared in large festivals such as FUJI ROCK, PUNK SPRING, and Countdown Japan.
He has worked energetically both in Japan and abroad, and has released 7 albums, 1 mini album and 1 single.

In March 2008, FLOGGING MOLLY sponsored "GREEN 17 TOUR" received the first Japanese invitation and performed a cross-American tour from Miami to Los Angeles and received a great response.
After returning to Japan, I received an offer directly from the booking manager of the prestigious New Orleans live house "HOUSE OF BLUES".
In 2010, "MY STORY -Tomorrow I haven't seen yet" was selected as the theme song for the NHK anime "Giant Killing".
In 2012, he released his first full album "BLACK REVENGE" (5th in total). It attracted not only rock kids but also live musicians and musicians and attracted attention throughout the country.
In June 2013, the second major album "COLORS" was released.
In December 2013, Akasaka BLITZ One-Man was devoted to the stage, and a set imitating a huge pirate ship created by the members themselves was assembled on the stage, including lighting, special effects, dancers, etc. Entertainment beyond the punk band range Created a live performance. (This pattern is included in the DVD "Hoist the colors tour2013 THE FINAL)
HIROMITSU and KOYA withdraw from a one-man live at Tokyo Kinema Club in May 2014, but the band didn't stop their activities. He showed the strength of the band called OUT.
In July 2015, the accordion tomo withdrew due to pregnancy, but at this time the band continued to perform vigorously throughout the country without loosing activity.
Held independent project "BEER MY FRIENDS" for 6 months from January 2016.
In February 2016, new member MUSTUMI joined as an accordionist.

The music and activities of THE CHERRY COKE $ that stick to its own style are very precious in the modern scene and continue to be loved by many music listeners regardless of age or gender as a unique existence.

THE CHERRY COKE$/ザ・チェリーコークス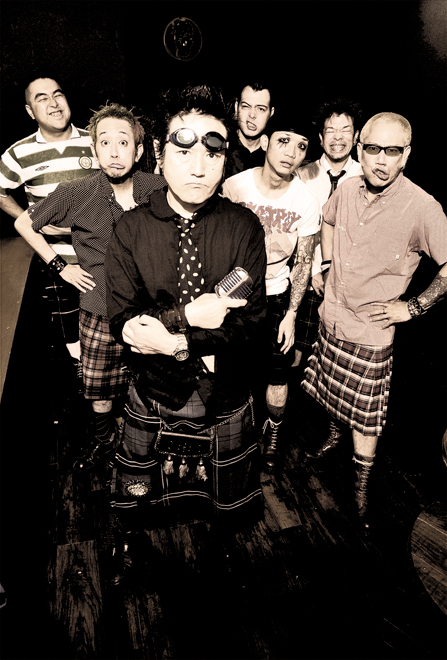 JUNIOR/ジュニア
Formed in 1996.

A pioneer who boldly incorporates Irish music taste in Japanese punk rock.

A fascinating world where one song and one song written in Japanese on Irish folk and Scottish folk melody and delightful melody are depicted as a story with a story.

Pay attention to the world of lyrics drawn by vocal KAZUKI! Add stage and sound!

Plays a variety of unusual instruments such as bagpipe, accordion, tin whistle (Irish whistle), bowlon washboard, banjo, mandolin, etc. on the existing band form, and all members wear themselves in quilt skirts Wrapping colorful and fun, sometimes awkward, adults and children (a lot of children come to the live venue) is a must-see live!

Celebrating the 20th anniversary of this year's formation, participating in events such as Shinjuku LOFT One-Man and various events, and working actively at their own pace!

JUNIOR/ジュニア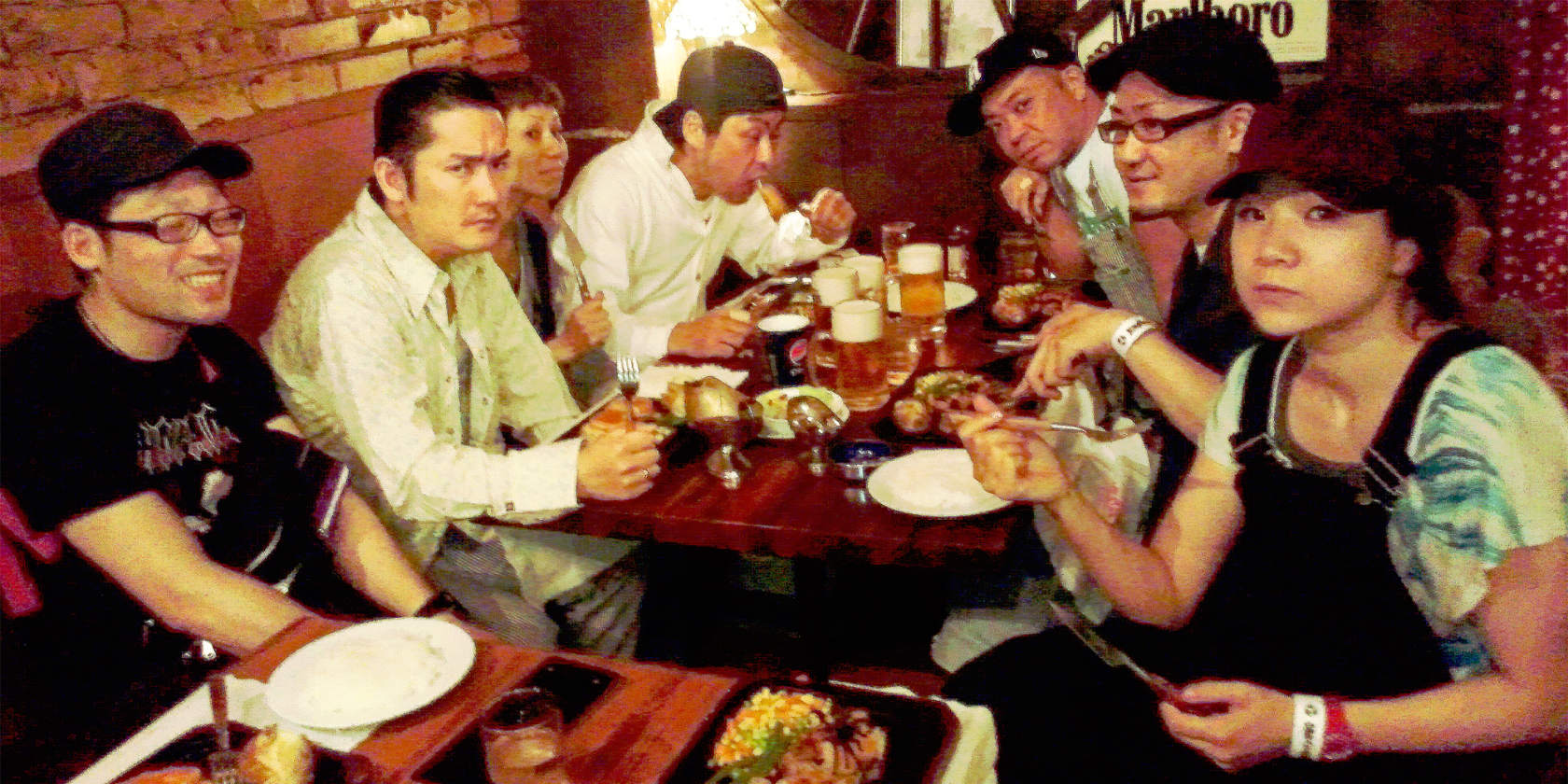 ロス・ランチェロス
Rustic stomp band formed in Hachioji in 1992. Based on Psychobilly, a variety of folk songs such as bluegrass and Irish Trad are mixed, beautifully gathered, and drunk wildly.
At the end of Kanaya Sake, there are now six people: wood bass, banjo, mandolin, piano, electric guitar, and drums. Looking for acoustic guitar, violin, etc.
In 1995, when there were only three members at the time of formation, the number of members increased to six. In 1996, he became active after participating in "Rustic Dawn / Japanese Rustic Band Collection | Rustic Stomp 1996" released by King Records.
In 2000, they released their first album on their own and sold out in 3 days. Since then, he has been continuously active, including participating in singles and various omnibuses.

ロス・ランチェロス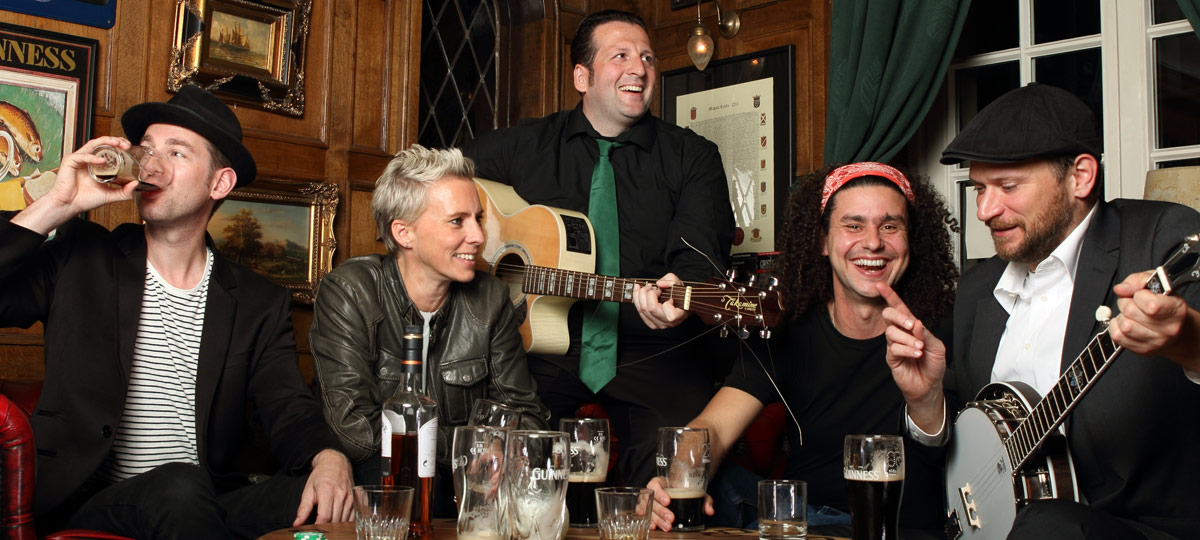 MR.IRISH BASTARD/ミスター・アイリッシュ・バスタード
The band was formed in mid-2006 with The Irish Bastard (Himself), vocalist, Grand E Smith, Banjo, and Lady Lily, Tin Whistle. The three were active in other Irish punk bands before Mr. Irish Bastard.
Before the formation of The Irish Bastard, Buff Strongenuff, who was in charge of bass with the Irish Bastard (Himself) for many years, joined as a fourth member.
The other early members were Ron Curry and Mitch Mackes, but the number of live performances increased as the live was successful, so they were replaced in the early days of formation. Later, drummer Ivo Nyvo joined the band. In addition to these five members, "Traveling Busters" Ichie Quechee (in charge of accordion) and Pee and Mo Leicester (both in charge of guitar) will also participate. Former members sometimes appear.
The number of fans steadily increased and the first fan club "Mr. Irish Bast Stride Team" was established, although it was unofficial by the fans. In recent years, he sometimes plays in front of an audience of about 6,000 people.

MR.IRISH BASTARD/ミスター・アイリッシュ・バスタード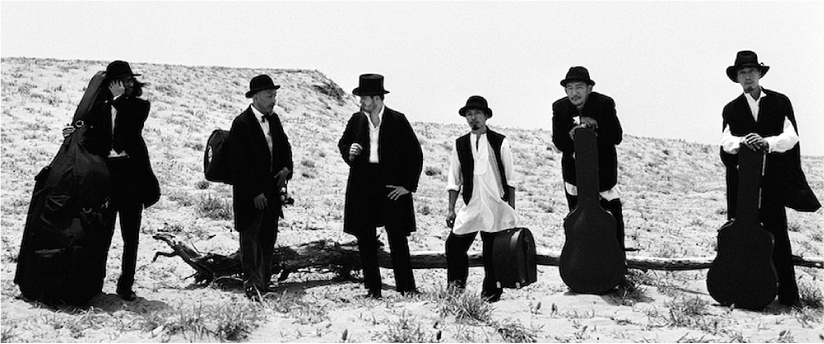 OVERGROUND ACOUSTIC UNDERGROUND/オーヴァーグラウンド・アコースティック・アンダーグラウンド
MAKOTO – BASS
KAKUEI – PERCUSSIONS
MARTIN – VOCAL, VIOLIN, ACOUSTIC GUITAR
RONZI – DRUMS
TOSHI-LOW – VOCAL, ACOUSTIC GUITAR
KOHKI – ACOUSTIC GUITAR

An acoustic band consisting of four members of BRAHMAN, Scottish American MARTIN (Vo, Violin, G) and KAKUEI (Per).
It was formed in June 2005 when TOSHI-LOW (BRAHMAN) and MARTIN met.
In 2005, the first sound source "Dissonant Melody" was provided for the omnibus board "The Basement Tracks-10YEARS SOUND TRACK OF 7STARS". In 2006, it made its debut on the 1st album "OVERGROUND ACOUSTIC UNDERGROUND".
After that, he performed regular live tours in parallel with BRAHMAN and individual activities. From 2010, he has been the organizer of the outdoor festival "New Acoustic Camp".
In September 2014, they released their first full album "FOLLOW THE DREAM" in about 5 years.

OVERGROUND ACOUSTIC UNDERGROUND/オーヴァーグラウンド・アコースティック・アンダーグラウンド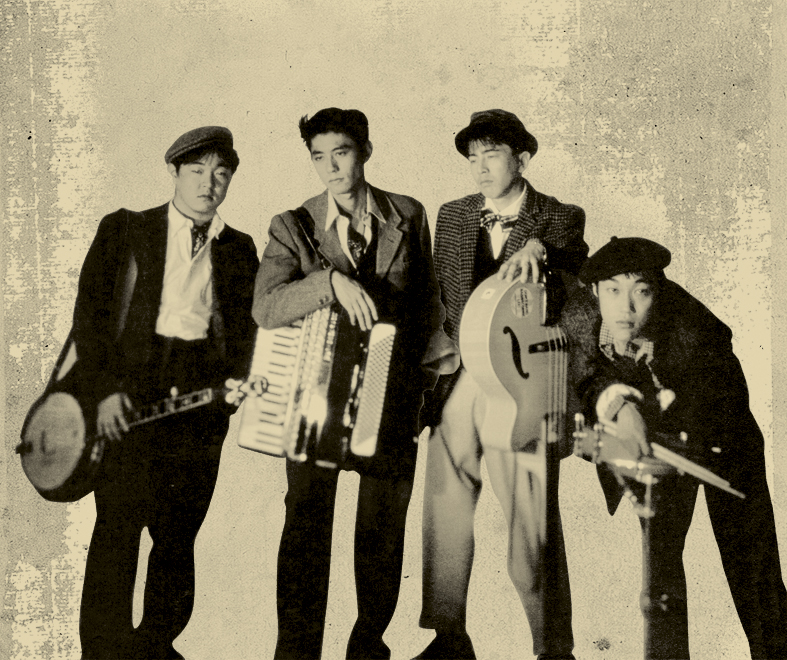 16TONS/シックスティーン・トーンズ
1986 16TONS formed. 1989 "Adventurers" released from UK label Edison.
1990 "Mountain Christmas" release from UK project.
1991 Epic Sony released "16TONS", major release, 1992 2nd album "SURF" released. Moved to MCA Victor and released "Skater's Waltz" in 1993.
1994 7inch single "Psycho Boogie Woogie" 1996 album "GET THE TONS" released from UK project.
2008 16TONS reorganization label "Adventurers" reappears from LOVE 2 SKULLS.
In 2013, the label CHAOS & ANARCHY released "16TONS with ally" as a "16TONS with ally" label, and released a 7-inch record "Rentan Locomotive" CD album "Safari" CDsingle "Last Birth and Darkness".
On March 26, 2017, THE WILD ROVER reunited with members of 1st ALBUM for the first time in 20 years.

16TONS/シックスティーン・トーンズ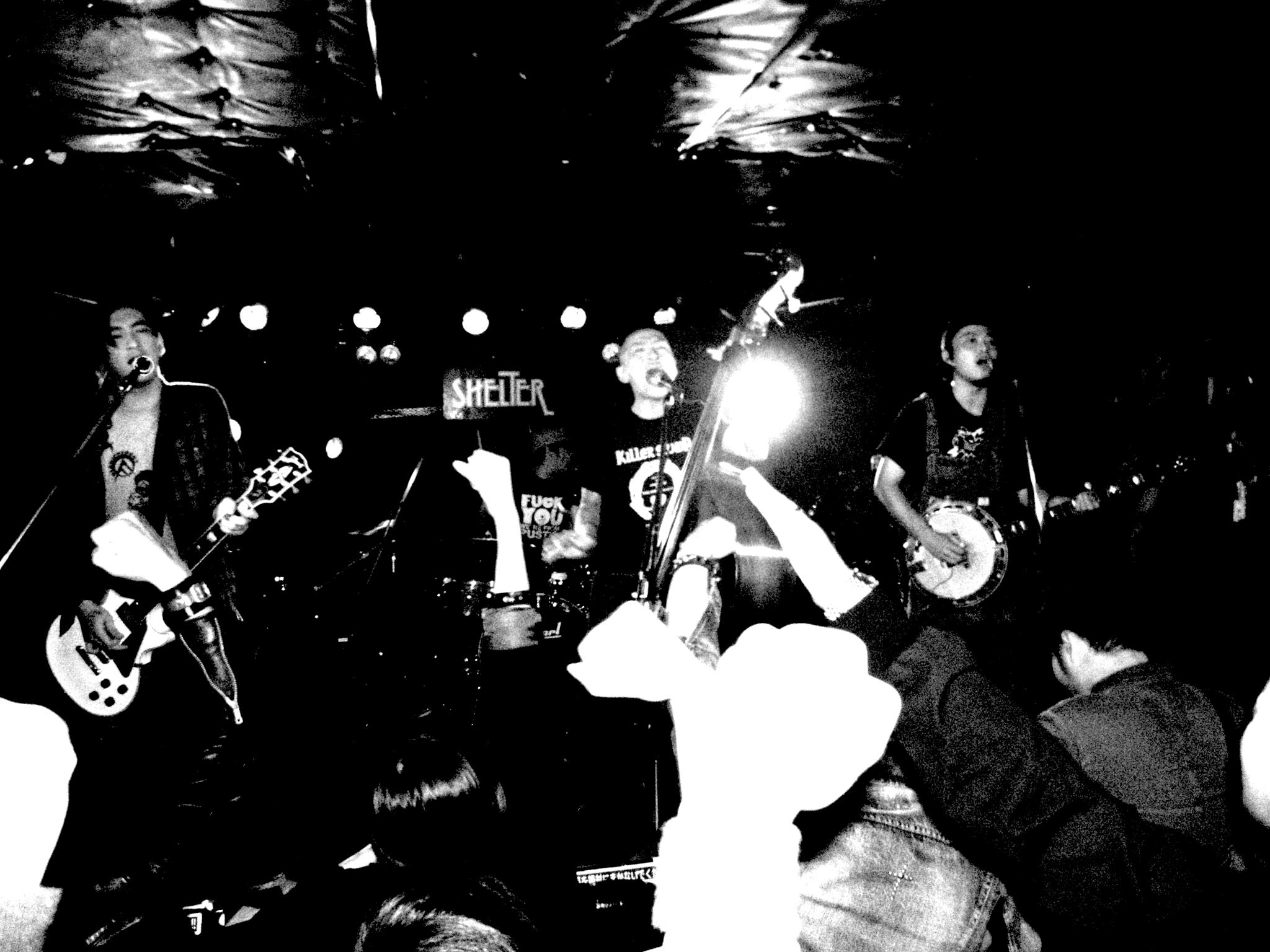 OINK/オインク
Yoh: vo & bass
So-Ne: drums
Sugi: guit
Kishi: banjo & bagpipe

In 2004, after the release of V.A "ROTAR ARE GO vol.3" (Rumbaral Rec) 7inch "Date / Monto" (Galactic), the Acoustic & Traditional Corps left.
Participated in 2005 V.A "Green Anthem" with three pieces of bagpipes. Participated in V.A "RUSTIC STOMP2009" in 2009 after further member changes.
Participated in V.A "Never trust a friend" (DIWPHALANX RECORDS) in 2010! The first album "RIN-KAKU" is also released from DIWPHALANX RECORDS! !
National tour with a rustic singalong number!
The last live of 2014.10.05 was dissolved.

OINK/オインク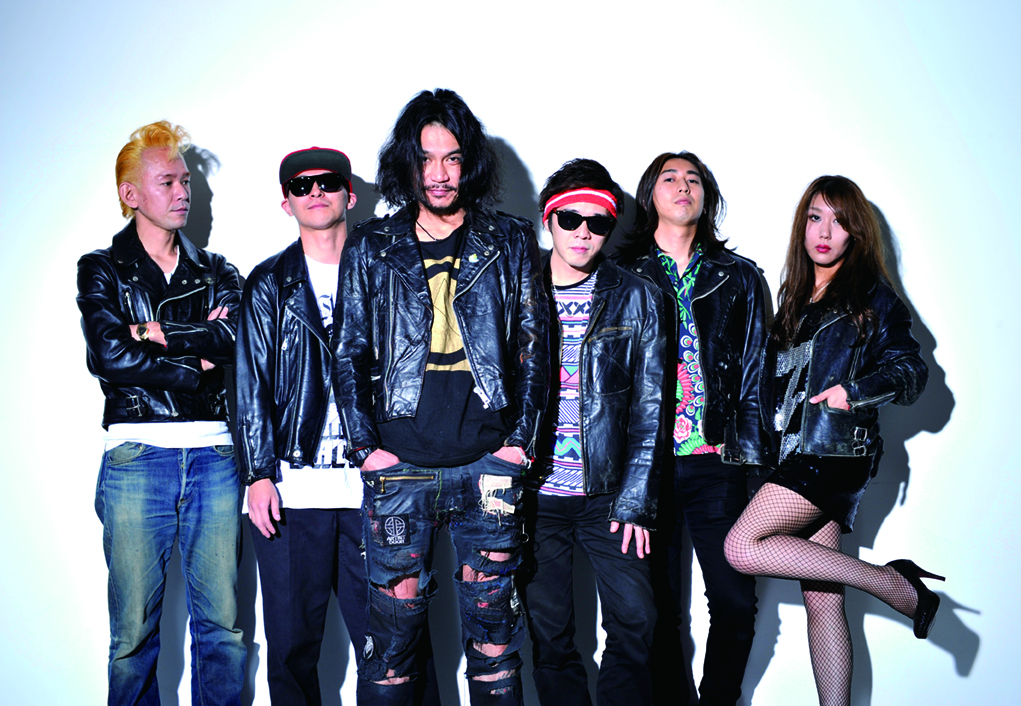 OLEDICKFOGGY/オールディックフォギー
A rustic band from Tokyo. There are 6 members: Yukazu Ito (vo, mand), Susie (g, cho), TAKE (b), Mirai Shijo (banjo), yossuxi (key, acd), Jundo Okawa (ds, cho). Country and bluegrass-based "Rustic Stomp" sounds with emotional and political Japanese lyrics, Japanese folk from the late 1960s and early 70s, warm melody and hard sounds like new music. Since its formation in 2003, it has spread its name with an average of 100 live shows a year and has performed with various bands.
In March 2017, released "Old Dick Foggy Masterpiece Demonstrative Edition" & "Same Sea Hen".

OLEDICKFOGGY/オールディックフォギー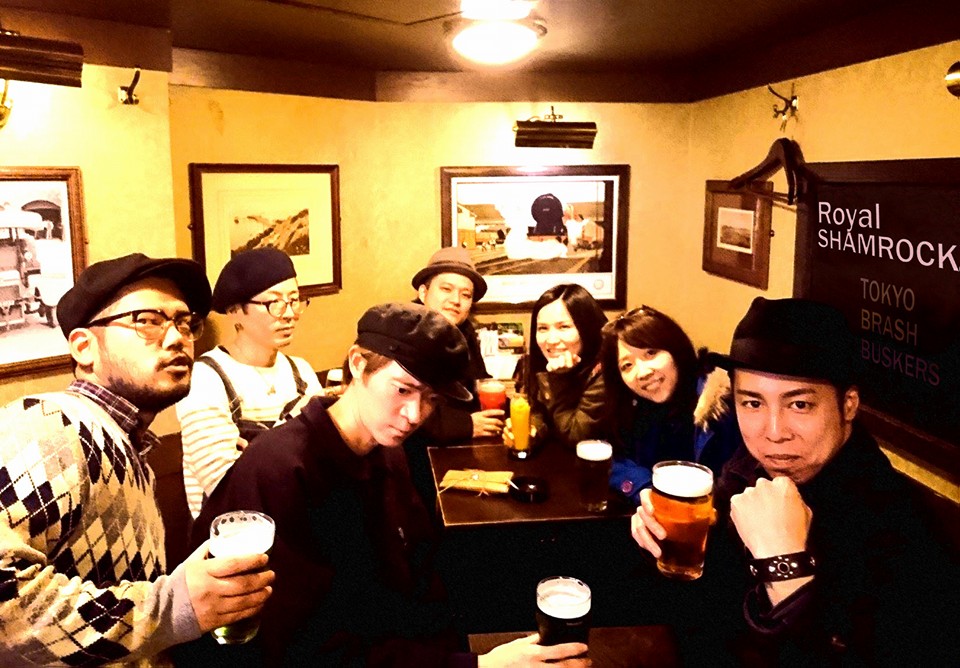 Royal SHAMROCK/ロイヤルシャムロック
Shou (Vo, Bouzouki, Highland Bagpipe)
Tomoske (Organ, Piano, Piano Accordion)
Mizna (Fiddle)
Tiger (Electric Guitar)
Sexy (Drums)
Gan-G (Electric Bass)

Royal SHAMROCK/ロイヤルシャムロック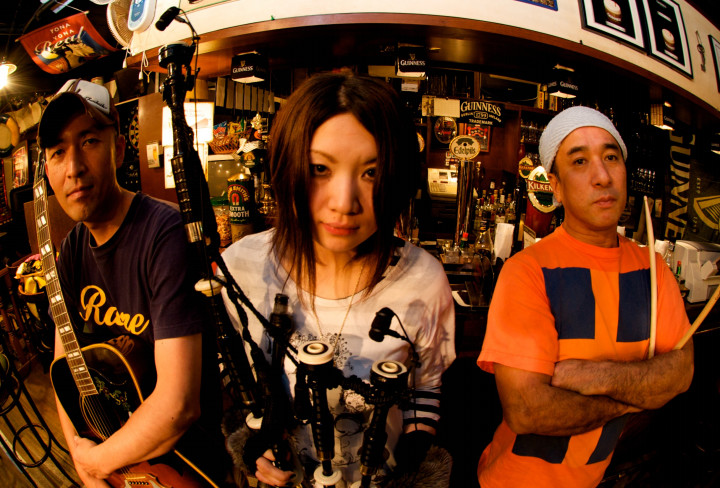 Ally Band/アリー・バンド
Formed in 2008.
Nakabayashi and YAHIRO gather together under ally who studied the traditional performance technique of bagpipes called the Great Highland Bagpipes in Scotland.

Lives mainly in Tokyo, leading to the current rock sound.
The band is still changing today.


Members:
ally (Great Highland Bagpipes)
YAHIRO (Drums & Percussion)
Keiji Nakabayashi (Guitar & Drink'ing Beer)

Ally Band/アリー・バンド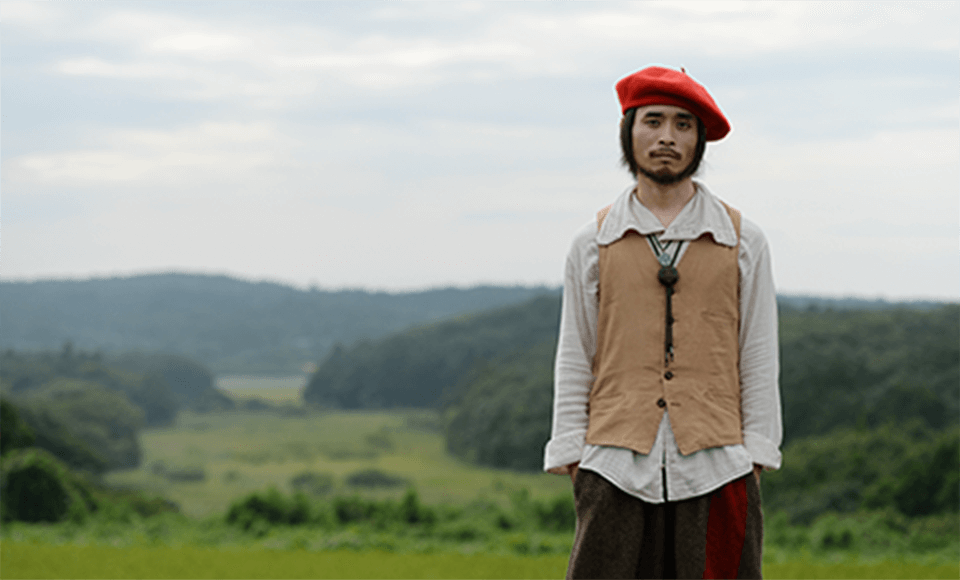 踊ろうマチルダ
Sounds and songs that are nostalgic and simple.
While discovering roots in music around Northern Europe, such as the British Islands (England, Scotland, Ireland) and Sweden, you can listen to it for some reason and stay in your heart and stay away. A polite Japanese lyrics that makes the story feel. And above all, the gentle and intense "overwhelming singing voice" that can't be described will awaken the original landscape buried in the heart of the listener.

Born on February 26, 1981, a solo project by Hiroshi Tsurubenobhiro, a singer / songwriter from Sakai City, Fukui Prefecture.
His real name is Nobuhiro Tsuribe.
The stage name is derived from the Australian folk song "Waltzing Matilda", and Matilda means luggage.
The phrase "Dancing with Matilda (Waltz)" also means "to travel wandering".
Moved to solo under the name of Tsurubenobhiro after real name and band activities. The name was changed to the current name in 2008, and the number of fans is increased almost by word of mouth.
Since 2013, he has mainly been active in playing.

踊ろうマチルダ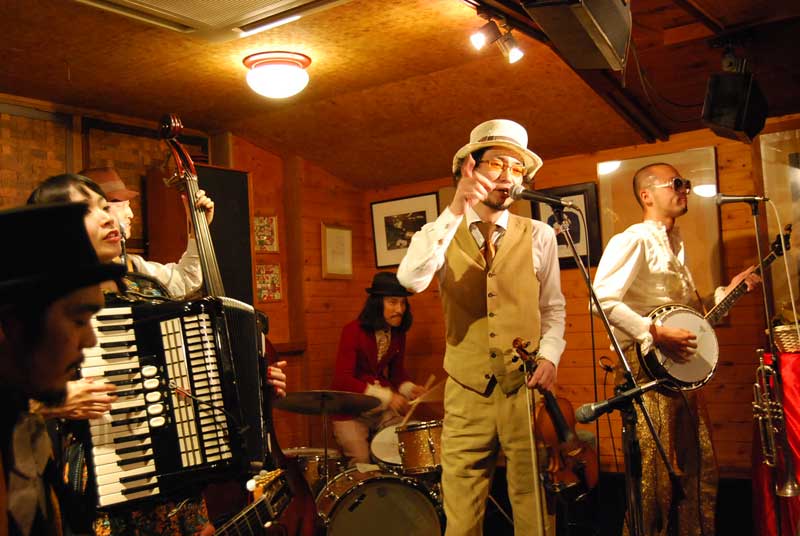 ハッチハッチェルバンド
Detaramainchiki no need!

A trembling bottom melody loved by the god of Kudarana, life hymn!

A fun and nonsense stage show for joyful performance! !

A great group of six members led by Kamiide ​​Demon and a genius hatch hatchel.

ハッチハッチェルバンド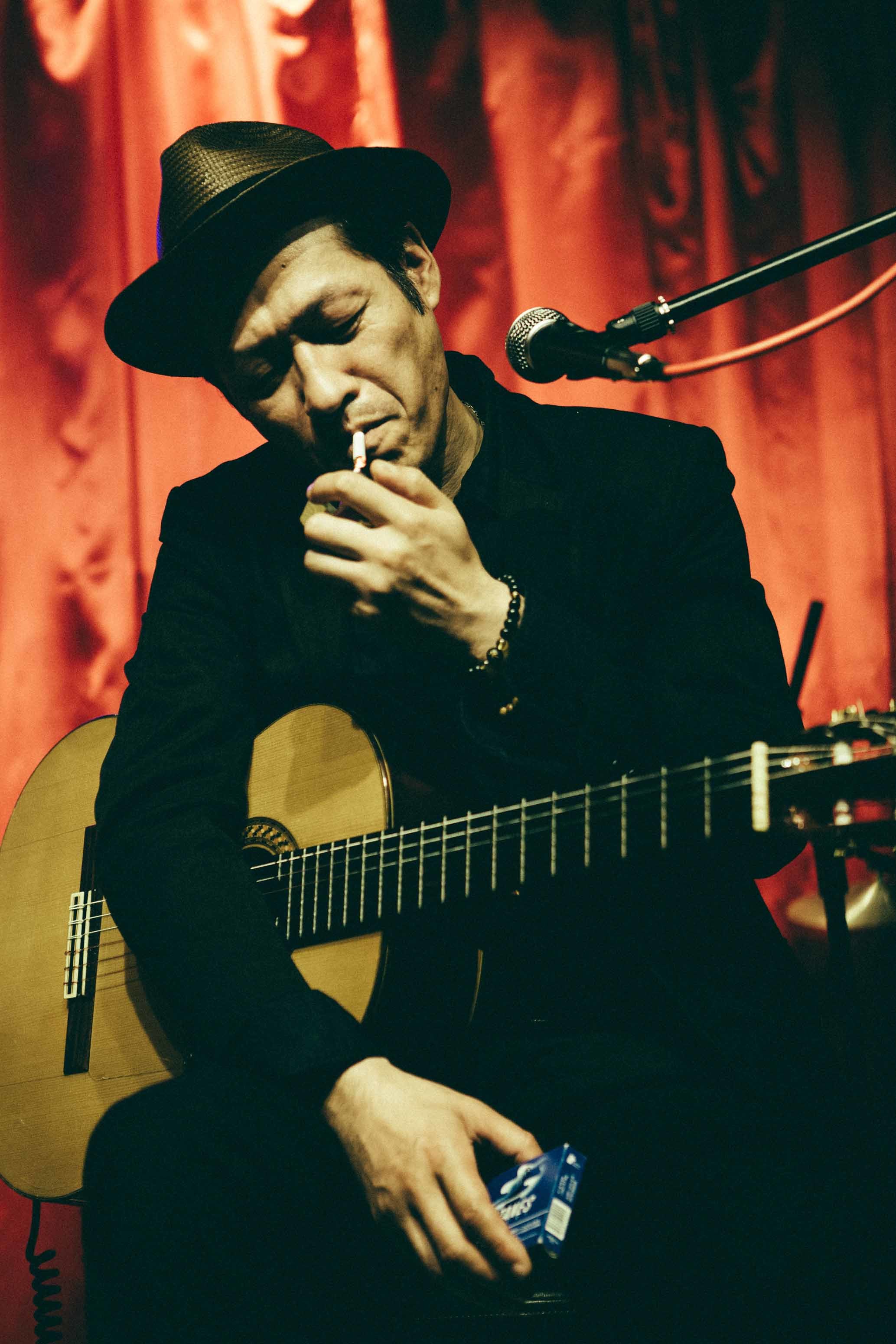 武藤昭平
Shohei Muto (Shinya Karate) with Kouji Ueno (the HIATUS / Radio Caroline)

Acoustic unit that started as a part of the solo activity of Shohei Muto, who is a leader of selfishness since 2009 and is in charge of vocal drums.
From taverns, clubs and live houses throughout the country to rock festivals, he has been active in the spirit of "Sink" and "Mariachi".
The HIATUS / Radio Caroline is a unit that has been rumored to fall in the crucible of excitement at the Alabaki Rock Festival and Rising Sun Rock Festival.
A modern Trovadoll (bard) Shohei Muto who sings and plays a gut guitar instead of a drumstick. A fateful trap between the unique sound world full of exoticism and the intense rock spirit played by the acoustic base of allied friend Uenokouji. Feelings and pesos that are transmitted because of two people, force and groove that cannot be thought of by two people. This is mariachi punks!

武藤昭平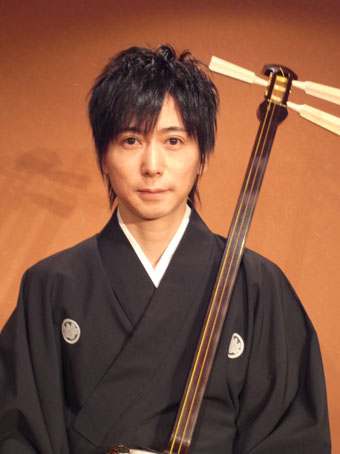 津軽三味線 山本 大
He learned the basic techniques of the Tsugaru Shamisen in Tokyo, trained in the home of Tsugaru and Aomori, and began activities on the street.
The 19th Tsugaru Shamisen National Competition Runner-up in 2000, held in Hirosaki City, Aomori Prefecture, will challenge each competition and leave a spectacular award.
From standard solo performances to old Tsugaru shamisen performances. Performs ensembles using only the Tsugaru Shamisen, shakuhachi and Japanese drums.
He also collaborates with other genres such as jazz, rock, classical music, folk instruments, and recitations, and continues his bold challenge to live music today.
He performs solo at the Amuse Museum in Asakusa, and performs a unique live that invites multinational musicians to guests.

津軽三味線 山本 大