Wild Rover Osaka held at Juso Gabu
room
Address
大阪市淀川区十三本町1丁目7-27 サンポードシティビル4F
turned_in_not
Advance Sale
3000
turned_in_not
Tickets for today
3500
description
Event Details
Play guide
(Release date 8/1 10: 00-)
Ticket Pia P: 161-190
L code: 57049
Eplus
Error while parsing data!

BAND
--- MAIN STAGE ---
THE LONDON TIMES
16TONS
Pinch of snuff
MOTORS
MOHIKAN FAMILY'S
Puddle D'Addle
RUDE STOMPERS

 --- BAR STAGE ---
Streetlight nostalgia
Revili'O
Barley orchestra

DJ
THE WILD ROVER
(HIDETO / KAKEI / YASU)

GUEST DJ
SHINJI (Drink'em All OSAKA)
Aji (Drink'em All OSAKA)

description
Performer details THE LONDON TIMES/ザ・ロンドンタイムス
A mod band formed by Kenichi Kataoka who was active in FREDRICK in the 1980s. The predecessor band is Crazy Dolls. Because of its musicality, it was called "British Beat's children" and "Japan's last beat band". He was connected to bands such as THE BLUE HEARTS, Collectors, THE JUMPS and The Phantom Gift, and was widely accepted in the music scene at that time. According to LA-PPISCH's Junichi Sugimoto, "At that time, he was also active as a masked band under the name of" British Newspaper "and" BRIDGE HOUSE ".

THE LONDON TIMES/ザ・ロンドンタイムス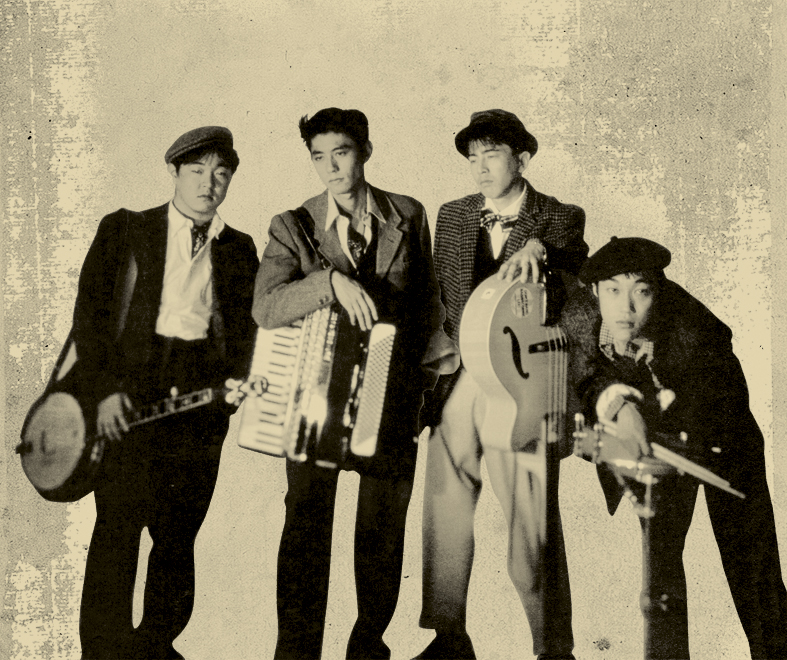 16TONS/シックスティーン・トーンズ
1986 16TONS formed. 1989 "Adventurers" released from UK label Edison.
1990 "Mountain Christmas" release from UK project.
1991 Epic Sony released "16TONS", major release, 1992 2nd album "SURF" released. Moved to MCA Victor and released "Skater's Waltz" in 1993.
1994 7inch single "Psycho Boogie Woogie" 1996 album "GET THE TONS" released from UK project.
2008 16TONS reorganization label "Adventurers" reappears from LOVE 2 SKULLS.
In 2013, the label CHAOS & ANARCHY released "16TONS with ally" as a "16TONS with ally" label, and released a 7-inch record "Rentan Locomotive" CD album "Safari" CDsingle "Last Birth and Darkness".
On March 26, 2017, THE WILD ROVER reunited with members of 1st ALBUM for the first time in 20 years.

16TONS/シックスティーン・トーンズ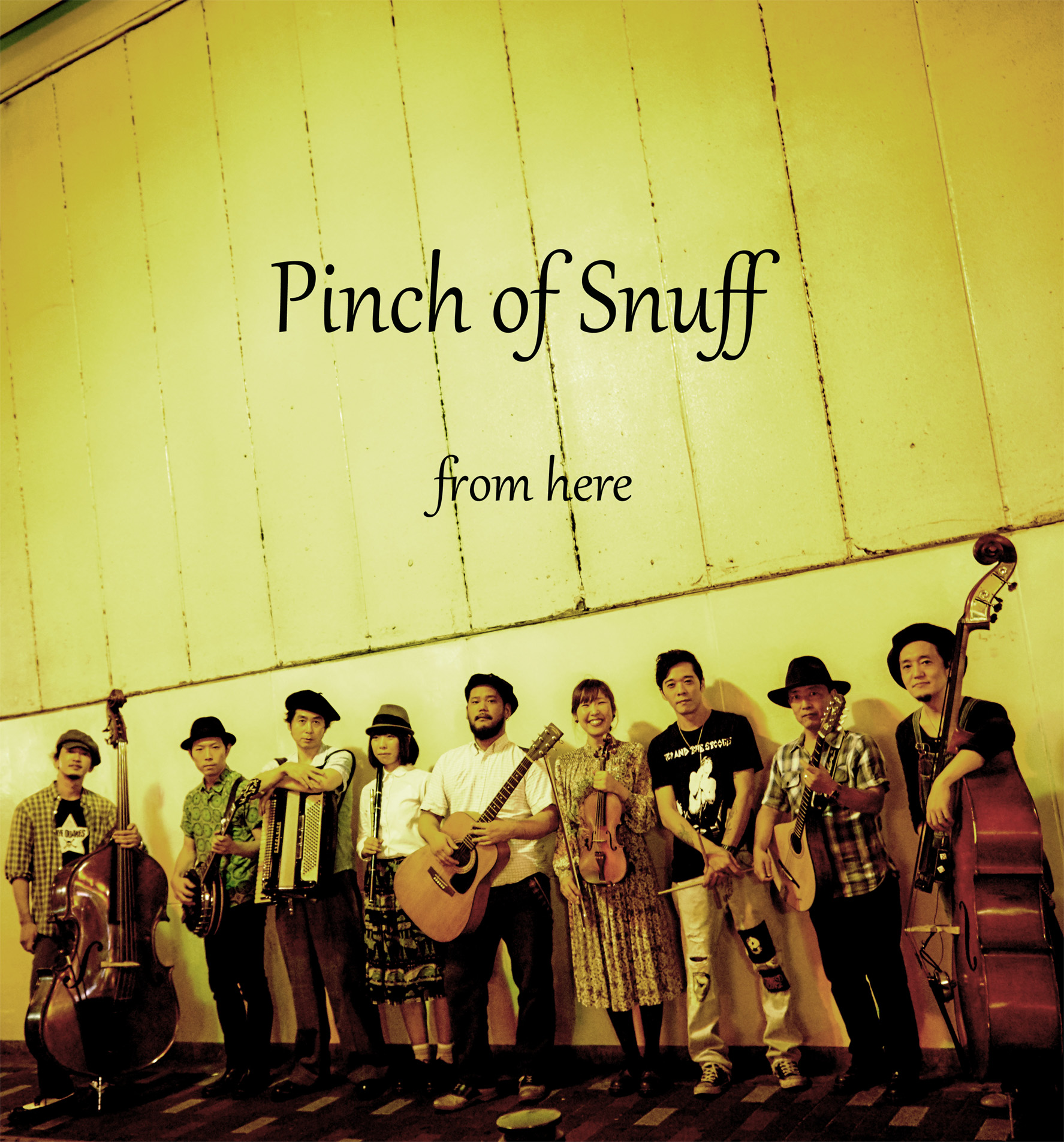 PINCH OF SNUFF/ピンチ・オブ・スナッフ
Pinch of Snuff is a mixed mix of Irish traditional music
A street band based. Members are Irish Bouzouki
Such as fiddle, tin whistle, accordion and banjo
It is a lively and sorrowful organization, and will be the first in February 2017
1st full album "from here" with 14 songs will be released.

PINCH OF SNUFF/ピンチ・オブ・スナッフ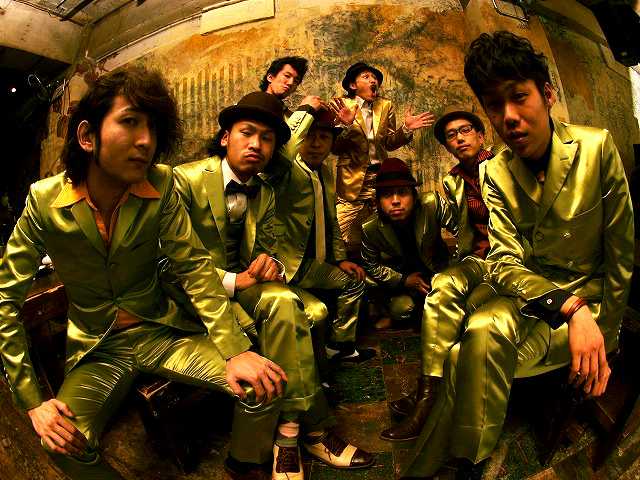 MOTORS/モーターズ
Formed in 2000 in Kyoto. An eight-person group consisting of Vo.DAIGOW, Gt. Hiromoto Fujiwara, Ba. Junichi Konishi, Tb.YUSUKE, Ts. Yuri Fumiya, As. Chitose Yusuke, Key. Yoshida Atsushi, Dr. Kubo Kenri.
While blowing in the wind of the ancient city of 1200, ska, reggae, punk, rock are repeated with their own interpretation,
He continues to be fascinated with what he sees at "live-lived live" clubs and live houses across the country.

2006 1st album "NUDE" released.
Sweeping the whole country on a tour with an album filled with initial impulses!

In May 2010, three years and a half after the first album, the long-awaited second full-length album "Mahoroba" was released with a more expanded expression and unique imagination!
Do not look away from the growing momentum of MOTORS after 10 years of formation!
Error while parsing data!

MOTORS/モーターズ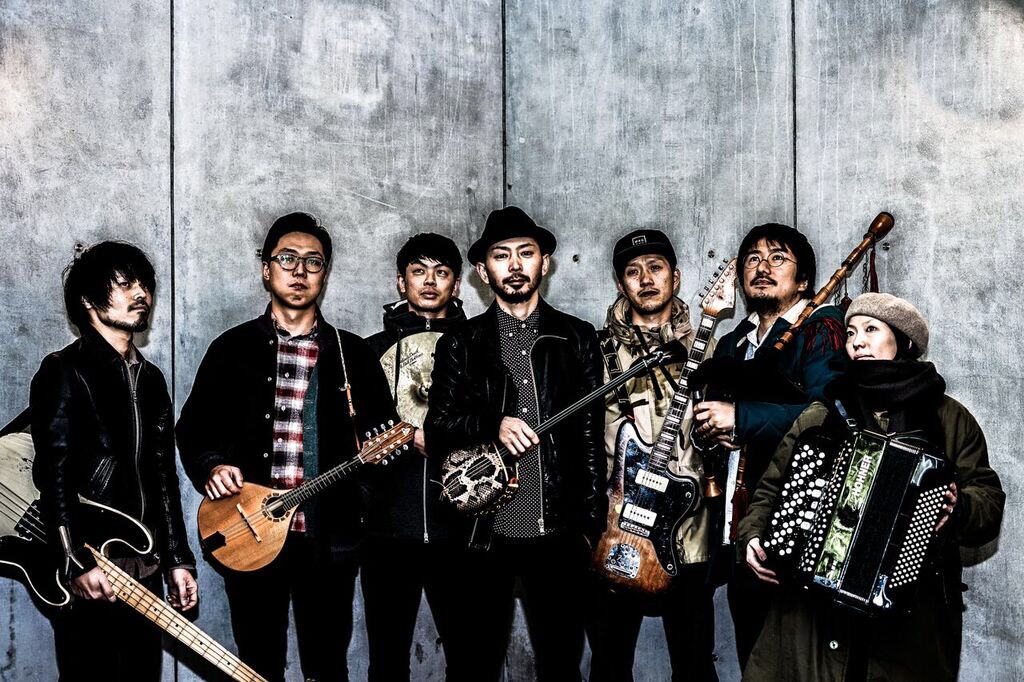 Puddle D'Addle/パドルダドル
A folk rock band consisting of seven members, including an electric guitar, electric bass, and drums in addition to an acoustic organization such as vocal sanshin, accordion, tin whistle, and mandolin.
Playing original music that mixes the essence of various folk music with original interpretation, centering on Okinawan music.
In addition to activities at live houses, he has a wide range of activities from street live on acoustic versions to taverns.

Vocal, three lines: Shinya Yasuda
Tin Whistle, E. Baggpipe: Masahiro Aoki
Mandolin, Chorus: Tsuneyasu Hiromura
Accordion, Chorus: Yuko Fujikawa
Guitar, Chorus: YU-KI Sugahara
Bass, Chorus: Noboru Fujie
Drum: Satol

Puddle D'Addle/パドルダドル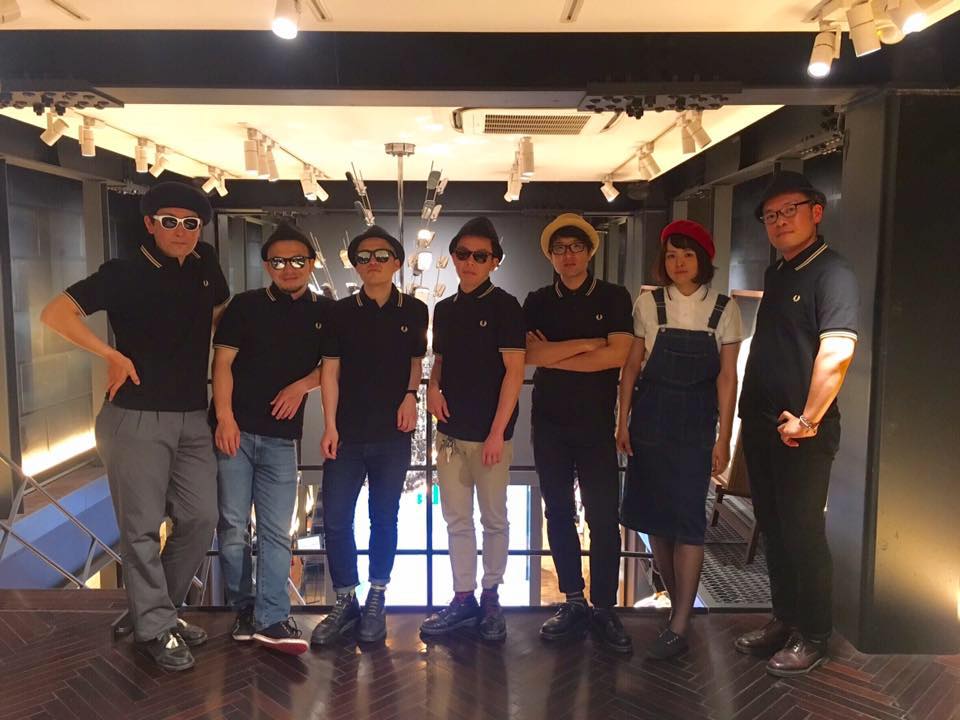 RUDE STOMPERS/ルードストンパーズ
We are! RUDE STOMPERS !!
80's 2TONE SKA has been active since 2007, influenced by modern SKA, European SKA and RUDE BOY culture. Live with the motto of music that everyone can rhythm naturally.
Bright songs, sorrowful songs, middle tempo to up-tempo backing to various customers
It has a good reputation, and the live house becomes a dance floor.
Somehow stupid, but somewhere cool, pop, pop, and fashionable and muddy!
For live performances, overseas artists such as BAD MANNERS, HOTKNIVES, MARK FOGGO and NU SPORTS are also supported.
The sound source is 7 inches alone and participates in 3 omnibus CDs, 1 split 7 inch
Released album release in 2014!

MEMBER
PIRO
HISASHI
MEGM
TAGAWA
JIRO
TOMMY
ZEN

RUDE STOMPERS/ルードストンパーズ

Revili'O/レビリオ
A folk rock band based on Irish, Old American trad and Alt.Country.
There are basically six members, but the organization is often changed by live performances.
With a small number of people, the rustic and earthy atmosphere has been pushed to the front, and the activities of 6 people are differentiated.
By the way, there are wide differences in age and place of residence among members.
Formed in 2012 after predecessor JAD, Thy County.
In 2011, two people, Takeshi Nohara and Jun Kanno, originally made songs and performed live performances. In the spring of 2012, Kiri Mochida and Daisuke Yamazaki (both former JAD) joined.
Taking this opportunity, the band is officially named Revili'O. The etymology is coined by Nohara.
A few months later, I happened to meet Daiki Takagi (former Haggis) who happened to meet after a live in Osaka, and joined on the spot.
For a while, he was active in the organization without percussion instruments, but soon after entering 2013, Masanori Yamamoto called out after performing at the Irish Pub. Join as it is.
To the present.

Revili'O/レビリオ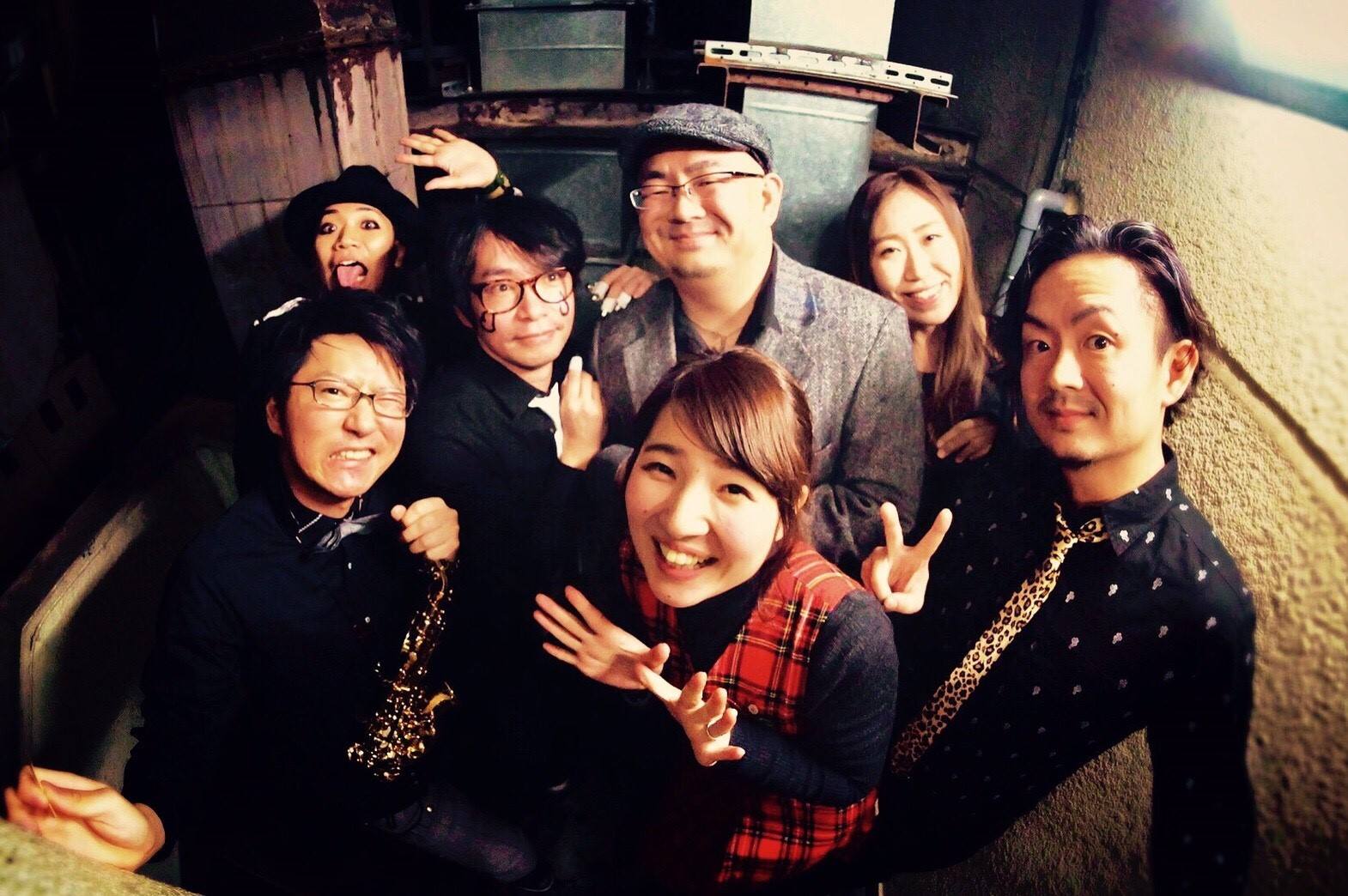 麦酒楽団/ビアがくだん
It 's a barley beer band! While drinking, I'm doing Irish music!

麦酒楽団/ビアがくだん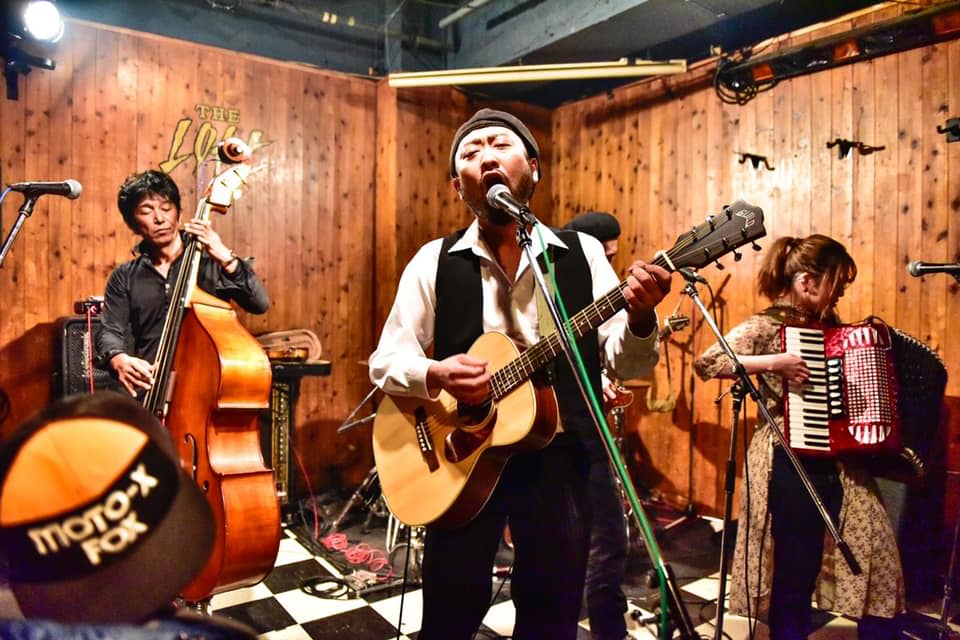 街灯ノスタルジー
Osaka's Rustic Band

街灯ノスタルジー