A Uzukushima lively event with a smile and a lively Uzukushima LIVE created from everyone in Fukushima!
room
Address
福島県福島市大笹生字羽根通16
turned_in_not
Advance Sale
3000
turned_in_not
Tickets for today
3500
description
Event Details
Uzukushima LIVE
2017.11.11 [Sat]

・ Oi-SKALL MATES
・ THE ZOOT16 (Toshimi Watanabe Band)
・ DOBERMAN
・ MOHIKAN FAMILY'S
・ SHIMA
・ Scott Murphy (MONOEYES ALLiSTER Scott & Reverse)

and more ~

[DJ]
・ Dr.IHARA (CLUB SKA)
・ YOSSY (LONDON NITE.CLUB SKA)
・ Martin-Kinoo (CHELSEA MOVEMENT)
・ U-ichi (LONDON NITE)
・ YU-TA (LONDON NITE)

@Fukushima City, Fukushima City
(Gyoza Higuchi special stage)

Opening time 9: 30 ~
※ Rain or shine

● General advance ticket ¥ 3000
● General day ticket ¥ 3500

● High school ticket (both advance and same day) ¥ 1000

* Please show your ID at the entrance of the venue
● Fukushima local discount ticket ¥ 2500
(Gyoza Higuchi, undiscovered store only in limited quantities)

※ Free for elementary school students and younger, over 60 years old

⚫︎ Advance ticket release date August 25, 12: 00 ~
Started sales from eplus


Uzukushima LIVE official site
Error while parsing data!

◉◉◉◉◉◉◉◉◉◉◉◉◉◉◉◉◉◉◉◉◉◉◉◉◉◉◉◉◉◉◉

Uzugushima LIVE supporter
Request for support

Until 2013, Uzukushima LIVE was admitted free of charge with your cooperation.
It is difficult to secure funds year by year and it will be difficult to hold free of charge, so it will be held for a fee, so Mozukushima LIVE ticket fee will be low and we want to set a price that anyone can come to play
In order to reduce ticket prices with the cooperation of everyone widely, to improve the environment of the venue and continue to hold Uzushima LIVE ...
We ask for the cooperation of many individuals and companies


Details of sponsorship

⚫︎Ship ¥ 5000
・ The company logo and personal name will appear on the flyer poster.
   Your name will be listed on the Uzukushima LIVE web page
・ Many posters and flyers are distributed mainly to restaurants and dealers in Fukushima Prefecture. Ships and promotes posters and flyers mainly in Tohoku.
・ Give an invitation ticket
* The number of invitation tickets will increase for two or more units.
 

⚫︎ More than 50,000 yen
・ The company logo (in large size) is included in the flyer poster.
・ We will give preferential treatment depending on the amount of money
・ As a supporter shop for Uzukushima LIVE, a company logo is placed in a conspicuous place on the top screen of the homepage, and you can announce company introductions and company promotion content on the LINK screen from the logo.
・ On the day of the event, company logos or advertising tapestry will be displayed.
・ Many posters and flyers are distributed mainly to restaurants and dealers in Fukushima Prefecture. Shipping and advertising nationwide.

10︎ Get 10 or more preferential tickets
* Each receipt will be issued.

[Please contact us by email below]
Error while parsing data!

 

⚫︎We accept orders for donations up to 5,000 yen
Can I register for sponsors using the form below? Receive directly at Gyoza Higuchi
Error while parsing data!

◉◉◉◉◉◉◉◉◉◉◉◉◉◉◉◉◉◉◉◉◉◉◉◉◉◉◉◉◉◉◉◉◉◉

In Uzukushima LIVE

We are creating handmade and warm events with "Uzukushima LIVE to create together"
In 2016, nearly 70 people cooperated
It is Uzukushima LIVE with your cooperation!
Please participate in volunteer activities.
Volunteers who have participated so far have made friends by working together! There was a sense of accomplishment by being involved! I received impressions
I want to share the joy of creating Uzukushima LIVE together

[Name] Full name (Kanji & Yomigana)
[Phone number] Number that can be contacted
【mail address】

Error while parsing data!

[Age] Age
[Gender] man or woman
[Occupation] Please tell me more
[Address] Please fill in all postal codes, street addresses, building names, etc.
[Participation date] Set up the day before or only on the day or on the day before OK
[Do you need a parking lot? ] None required
[Volunteer experience at Uzukushima LIVE] How did you work? ]
[Has volunteer experience at other festivals and events? ]
[Volunteer section of hope]

We will contact you again after registering the above categories from the form below.

Error while parsing data!


#Uzugushima LIVE #Uzukushima
# ZOOT16 #Toshimi Watanabe #Oisuka #Oiscalmates # Oi-SKALL MATES #DOBERMAN #DOBERMAN
#MOHIKAN FAMILY'S #Mohawk Family's #SKA

description
Performer details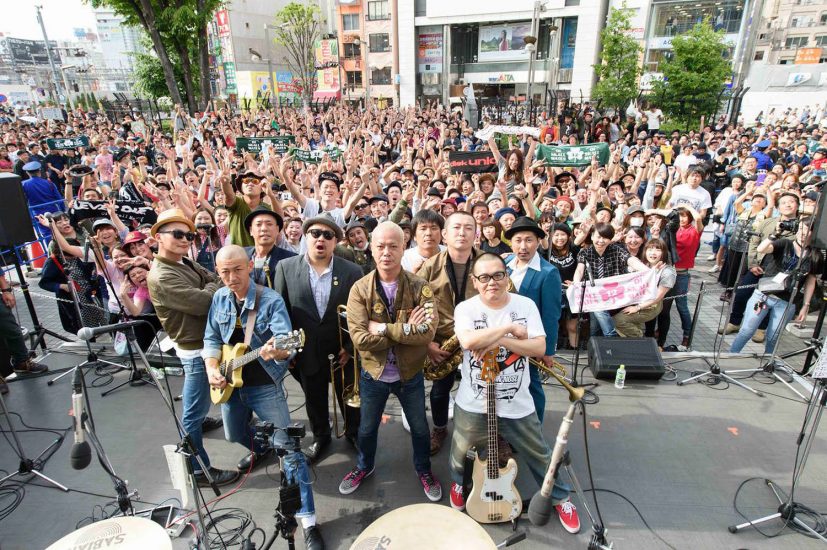 Oi-SKALL MATES/オイスカルメイツ
Not only music but also entertainment
Live to let you feel is spreading widely to "grandfather, grandmother-children".
Many of the past anti-vans co-starred with unexpected bands, even from places that are unconventional
You can see the freedom attitude of the band.

So far 5 full albums (including 2 mini albums), 7 inch records,
Releases many splits and compilations.

Forming ~ "Second Wedding Party" ~
"National / World Live House" ~ "Big Event
(FUJI ROCK FESTIVAL / DOWN BEAT RULER / CLUB SKA / BIG RUMBLE / MODS MAYDAY /
Asagiri JAM / Sunset Live / Tokyo Jamboree / SKAville Japan… etc) ″
Until normal activity.

Oi-SKALL MATES/オイスカルメイツ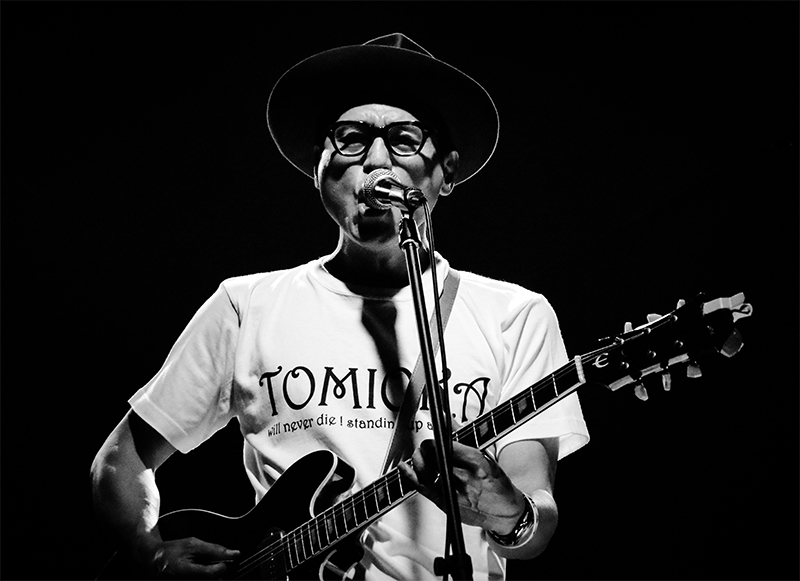 THE ZOOT16/ザ・ズートシックスティーン
TOSHIMI WATANABE a.k.a THE ZOOT16
TOKYO No.1 SOUL SET vocal and guitarist who has been active since 1991.
With THE ZOOT16 and Toshimi Watanabe alone, he has performed live in Yokkaichi many times, and through music, carved the connections and bonds between people and cared for the viewers.
THE ZOOT16 started in 2000 has released 5 albums and 5 singles.
In 2011, as a member of Inawashiro Lakes, the entire sales of "I love you I need you Fukushima" will be donated as a contribution to the Great East Japan Earthquake.
In the same year, he played his thoughts on Fukushima at the NHK Red and White Song Battle.
The thoughts and actions continue to continue.

THE ZOOT16/ザ・ズートシックスティーン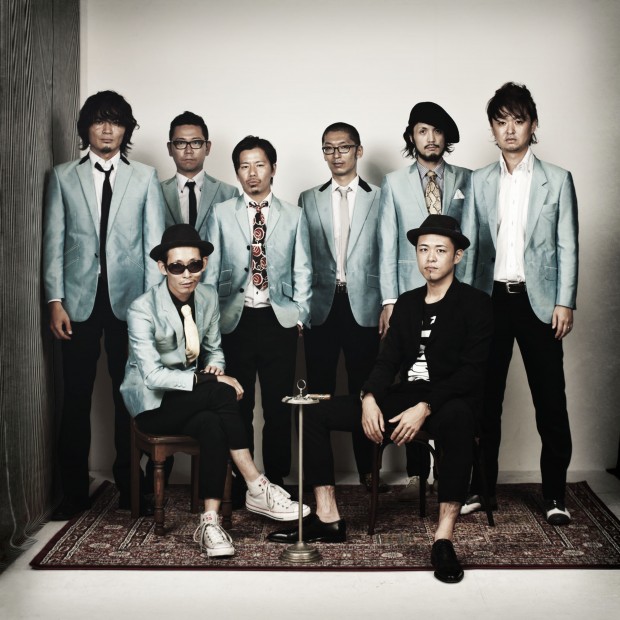 DOBERMAN/ドーベルマン
The night club is devoured by a unique sensibility based on ska music and a wide range of music, and soon emerges from the Osaka Underground scene.
DOBERMAN parties were held all over the world, and the overwhelming live performance with the pupil open continued to release a large amount of audience dopamine.
The music of the current form has attracted attention from overseas, and has received acclaim for his performances with specials, bad manners, busters and other skaters.
The stage was held all over the world, and he actively pioneered places of activity such as appearances in Europe tours and large festivals in Korea, and appeared in large-scale festivals such as Fuji Rock Festival, Alabaki Rock Festival, Fukuoka Sunset Live in Japan.

Over 15 years after the formation, he continues to run without fear of change, seeking new values. He has been active mainly in Osaka, and has released 2 mini albums and 6 albums by February 2013, and is actively performing live activities both in Japan and overseas.

DOBERMAN

Yasuhiro Koyama / Drums
Yoshifumi Kishikawa / Bass
Yusuke / Guitar
Takuya Hirai / Guitar, Acoustic Guitar, Harmonica
Kenji Hara / Piano, Organ, Accordion, Pianica
Goe / Trumpet
Swe / Trombone
Yoshida Takashi / vocal, lyric
Error while parsing data!

DOBERMAN/ドーベルマン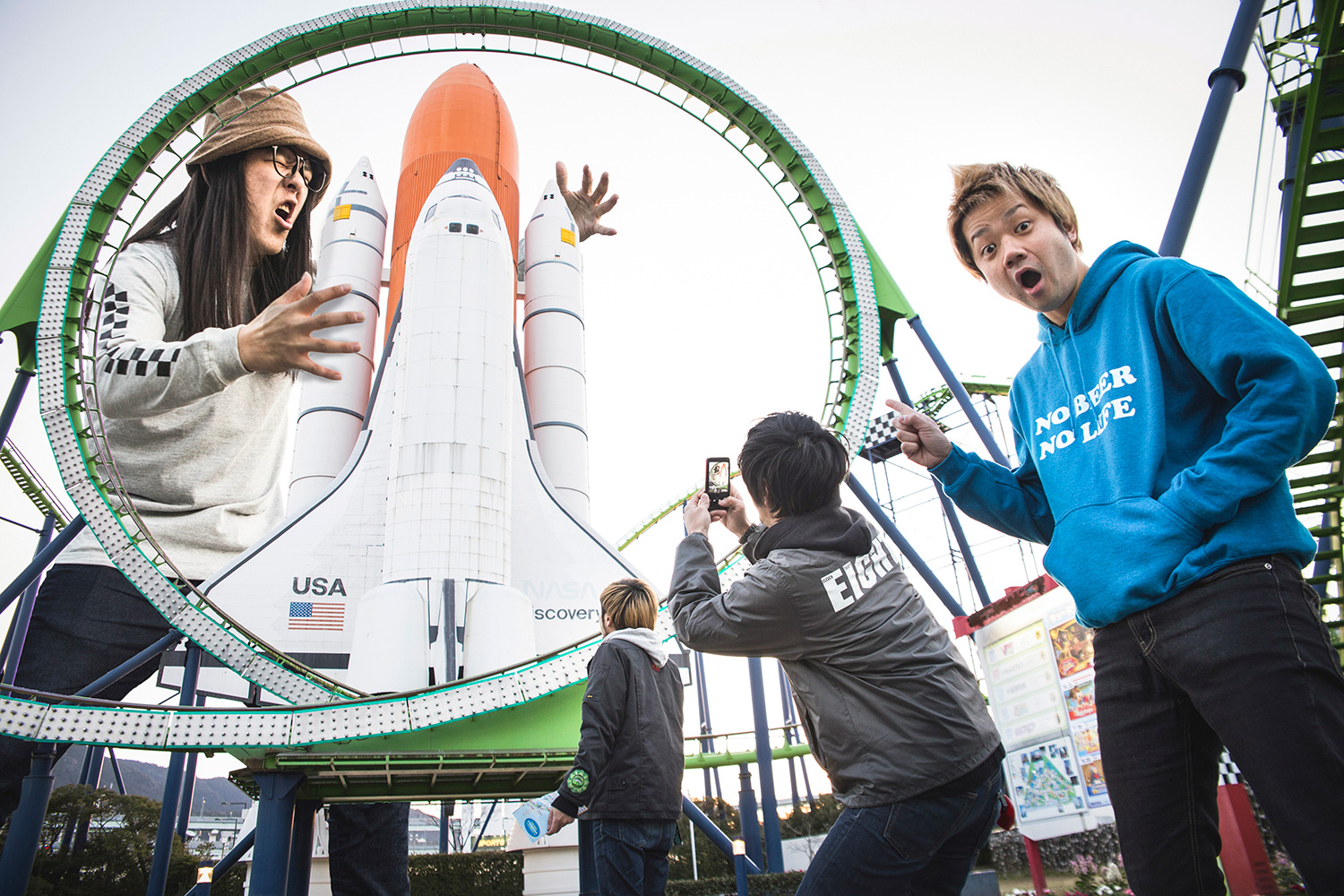 SHIMA/シマ
Vo. EGACCHO / Dr & amp; Cho. Akio / Ba. & Amp; Vo. SHINYA SYODA / Gt. & Amp; Vo. YUSUKE HIKIDA
February 2009 Formed in Kitakyushu City
June 2009 First Live
November 2010 First two-man live w / GENERAL HEAD MOUNTAIN
February 2011 Launched 4 album mini album "colors" limited to live venues.
Participated in CAFFEINE BOMB NIGHT at Shinjuku ACB.
25 live shows as a release tour
October 2011 Participated in "Heisei Rally School-Around the Kyushu" hosted by GARLICBOYS
December 2011 5 album mini album "FIVE" released. Live from Reco will be held on December 20th. 200 people SOLD OUT despite weekdays
March 2012 Co-organized by Nagasaki with voluntary event "JOINT SOULS" and Nagasaki's TKOpresentsEVENT "A.F.O"
April 2012 Held the first hosted event "JOINT SOULS" in Tokyo at Shimokitazawa REG. Organized in Tokyo even though it was a pre-release band. Over 100 people were mobilized at the first live show in Kanto. To be successful
April 2012 Participated in Kyushu's largest tour event "TRIANGLE'12"
May 2012 Held 50 nationwide release tour finals at Kokura FUSE. A special event attracting 250 people at an event organized by a local band. SOLD OUT !! Ba.Vo YUJI YAMADA withdrew at this live due to personal reasons
July 2012 New system, live with 4 people started! Support Kyushu tour of SECRET 7 LINE and Jr.MONSTER
December 2012 Performed in "HAZIKETEMAZARE" hosted by HEY-SMITH
January 2013 S.M.N. / KARIBUxNOxKAIZOKU / HOTDOG / SHIMA's event [FROM WEST TOWN] by 4 bands living in Kyushu is held in Fukuoka 4th SOLD OUT !!!!!!!!!
April 2013 Sales of the first sound source [NEVER ENDING STORY] with 4 members, mainly on imc

SHIMA/シマ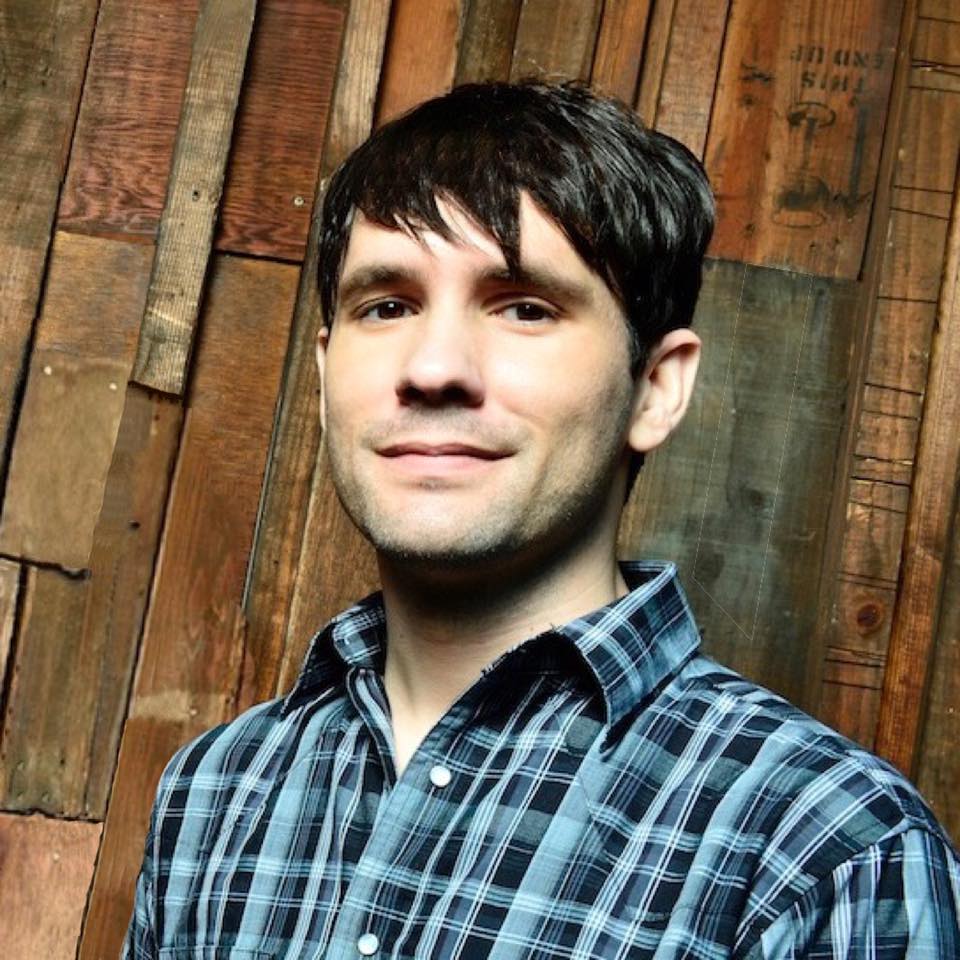 Scott Murphy/スコット・マーフィー
Scott Murphy (February 11, 1979) is a musician / singer / songwriter from Chicago, USA.
He is a vocal base for rock band Alistair.
In 2008, she made her solo debut in Japan from Universal Music Japan.
In addition, he is active as a unit with WEEZER's Vocal Rivers Cuomo, Scott & Reverse.
From May 2015, he formed a new band MONOEYES with Takeshi Hosomi (the HIATUS / ELLEGARDEN).

Scott Murphy/スコット・マーフィー