Punk event, PUNX PICNIC. Rustic, punk and psychobilly events
room
Address
大阪市中央区西心斎橋2-18-7
turned_in_not
Advance Sale
2500
turned_in_not
Tickets for today
3000
description
Event Details
Location
Shinsaibashi King Cobra
OPEN: 13: 50 / START: 14: 30
ADV: 2500 / DOOR: 3000
2016.6.19 (Sun) @ Shinsaibashi KING COBRA & SQUAT "PUNX PICNIC NIGHT 10th ANNIVERSARY" [BAND]
・ THE RODEOS
・ DICE FOR LIGHTS ・ BANQUET ROVER
・ MOHIKAN FAMILY'S ・ The OLDTONES ・ PROUD HAMMERS
・ JUG A BILLY CATS
・ KiM
・ JUGGLING DUB'S
・ The Sugar Nuts
・ RUDE STOMPERS
・ Revili'O
・ Devil Tom Boy
・ Maybe
[DJ]
・ MICKY (CASTELLA RECORDS)
・ Yukineko (lily kitten show)
[FOOD]
・ Teraya
・ 6913 cafe
[SHOP]
・ SPICY SPIKY
OPEN 13:50 START 14:30
adv ¥ 2500 door ¥ 3000
[TICKET INFO]
・ SPICY SPIKY: spicyspiky.rock@gmail.com
・ Lawson Ticket: L code 54581
・ E +

description
Performer details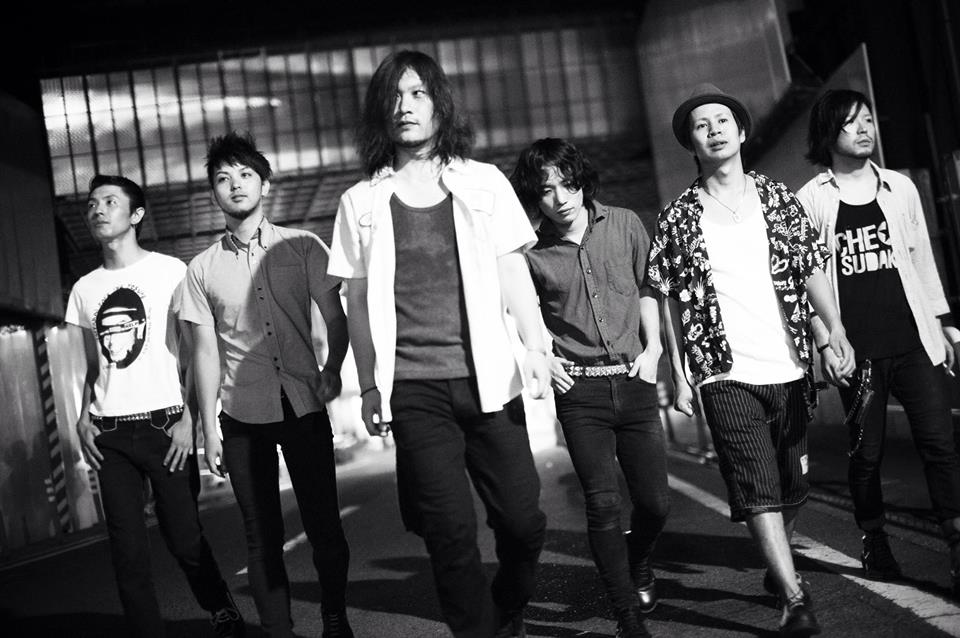 THE RODEOS/ザ・ロデオズ
THE RODEOS, a combat level music band that slams Russian folk, Irish, Mestiso, Gypsy, Ska, etc. into punk rock!
Singing, dancing and rampaging sound that combines punk rock and roots music.
Lyrics that make you feel like you are crying, vocals that shout like squeaking, and political nuances, but with life-size and sincere messages.
There is no doubt that there is THE CLASH in the roots, level music that blood will boil if you listen

THE RODEOS/ザ・ロデオズ
DICE FOR LIGHTS/ダイスフォーライツ
DICE FOR LIGHTS
Vo, W.Ba Takeuchi Vo, Gu Hisashi Dr Tono

DICE FOR LIGHTS/ダイスフォーライツ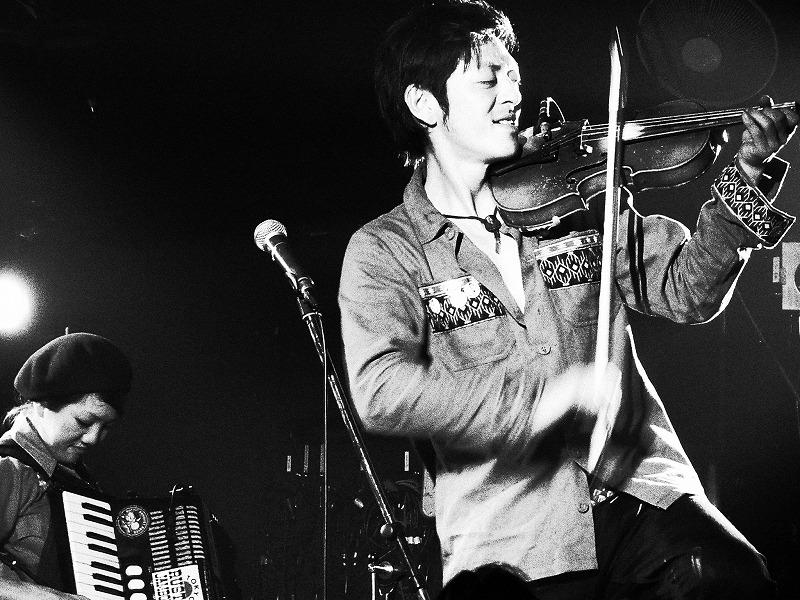 BANQUET ROVER/バンケットローバー
Formed in 1999.
Aichi Prefecture is based in Nagoya, and the 2009 1stDemoCD, which was released in full, was used to fly around Kanto, Tokai and Kansai.

Chan: Vo, Banjo, Fiddle, Sansen

Ma-ro: Guitar

Tsugu: Mandlin

Fukutaro: WoodBass

Potato: Drum

Emari: Accordion

BANQUET ROVER/バンケットローバー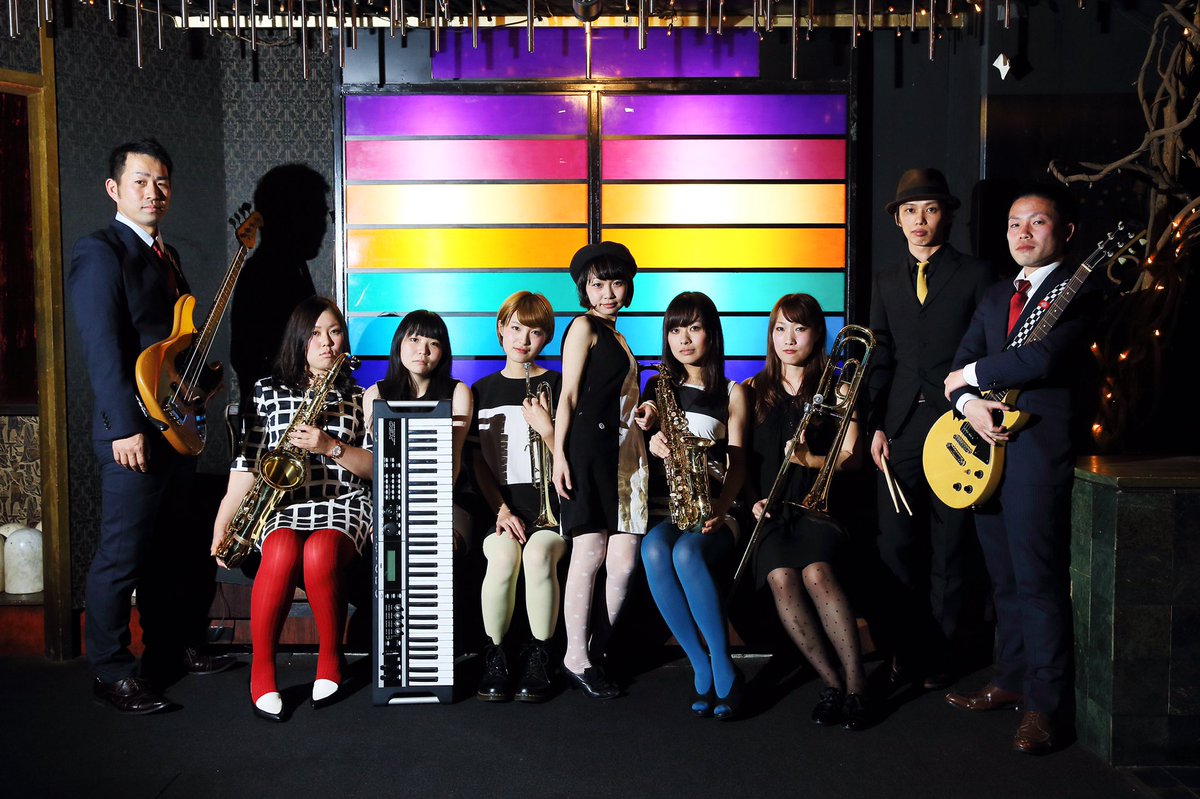 The OLDTONES/オールドトーンズ
Formed in Osaka in April 2006.
Aiming for original OLDTONES SKA SOUND based on NEOSKA.
Featuring a vocal RUMI's powerful singing voice, the suit features a mini skirt, net tights RUDEGIRLS, and a pop that dances to a cool sound.

The OLDTONES/オールドトーンズ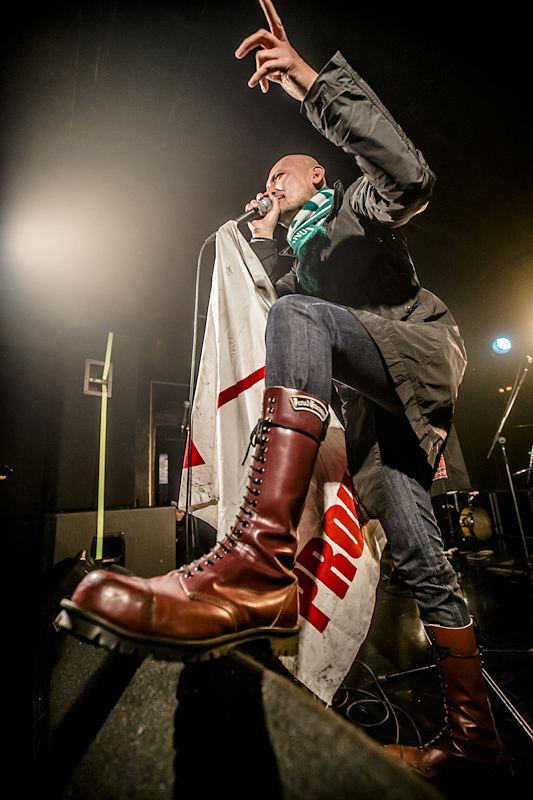 PROUD HAMMERS/プラウド・ハンマーズ
PROUD HAMMERS
Formed in 2004
1st.ALBUM "PROUD HAMMERS" released in 2010
2nd.ALBUM "BRAVE NEW WORLD"

PROUD HAMMERS/プラウド・ハンマーズ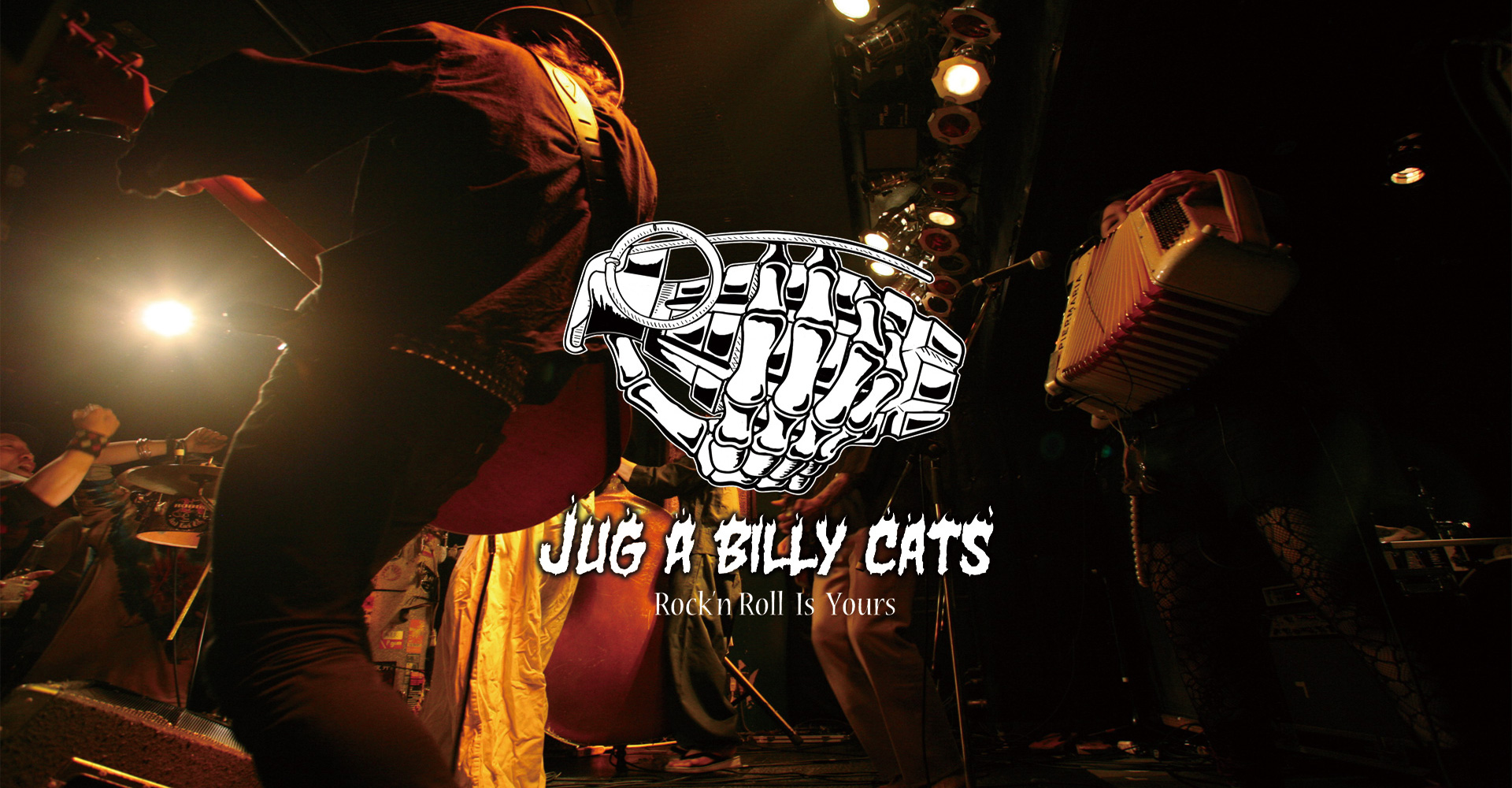 JUG A BILLY CATS/ジャガビリーキャッツ
Formed in 2007.
In 2009, the 1st full album was released from an independent label. Currently out of print.
In 2010, SINGO left and DAIKI joined.
In 2014, DAIKI left.
Restarted in 2015 with the participation of DANZO (The BEG).

JUG A BILLY CATS/ジャガビリーキャッツ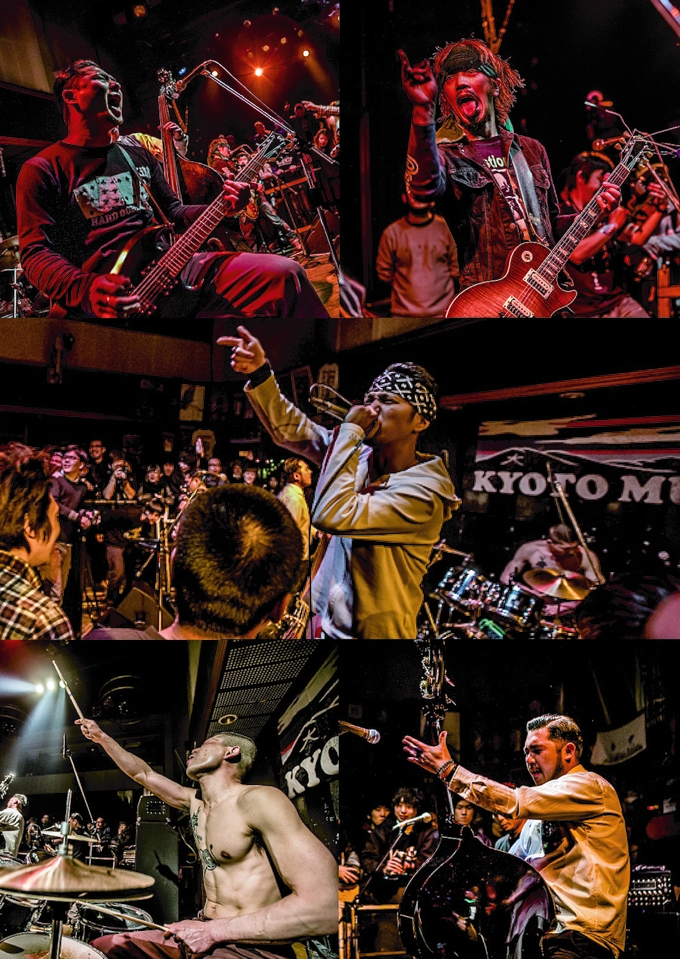 KiM/キム
Member

Vocal
Takayasu Egashira

Guitar
Dos sword

Guitar
Takeshi Matsumoto

Wood bass
Yu Fujimoto

KiM/キム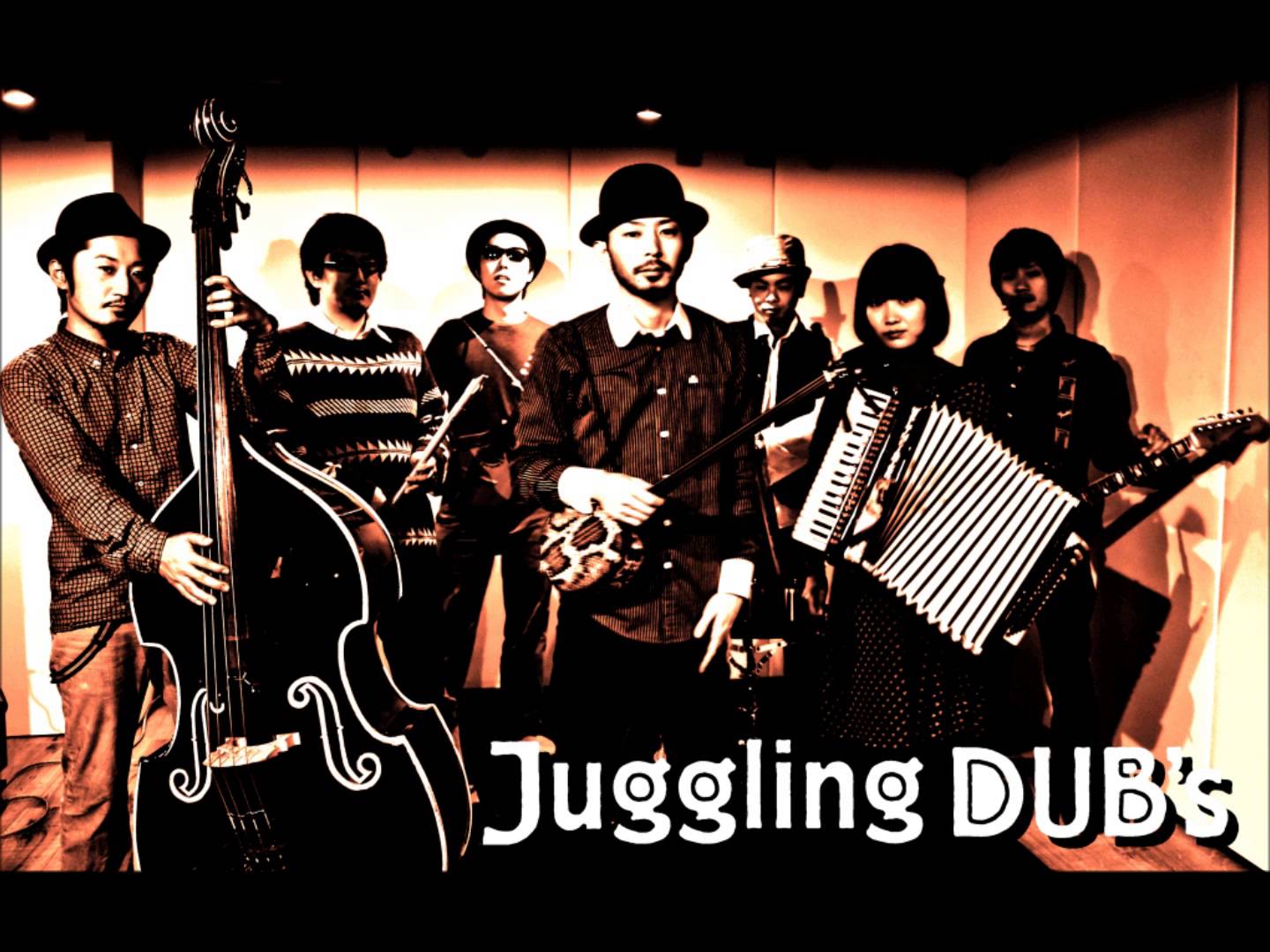 JUGGLING DUB'S/ジャグリングダブス
MEMBER
Vocal, Sansen: SHINYA YASUDA
Tin Whistle, E. Baggpipe: MASAHIRO AOKI
Accordion, Chorus: YUKO KATAYA
Guitar, Chorus: YU-KI SUGAHARA
W.Bass, Chorus: SINGO
Drums: MASATO HAYASHI


An omnidirectional lyrical acoustic band using traditional musical instruments such as sanshin, accordion, mandolin and tin whistle.
Activities started in 2008.
So far, the 1st single "Moonlight of the moonlit night / melody with wind" (2009) and 2st single "Treasure Island / Haguretori" (2010) have been announced.
With the singing mind in mind, we aim to be a progressive music while incorporating various music styles such as world folk songs, traditional music, blues, rock and pop, with Irish and Okinawan music as the axis.

JUGGLING DUB'S/ジャグリングダブス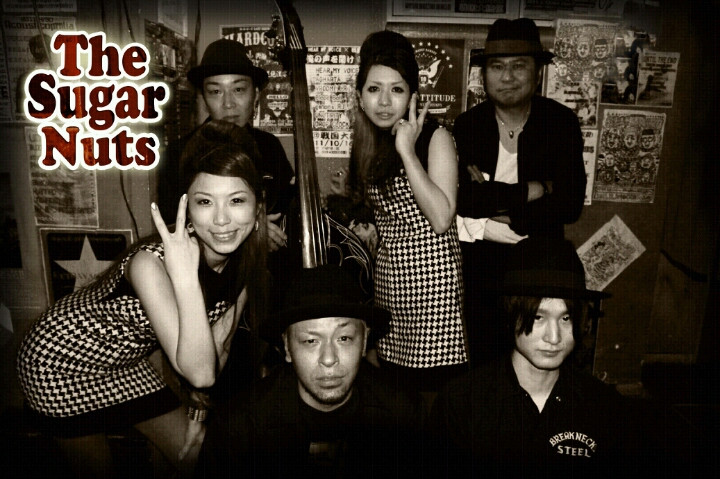 The Sugar Nuts/シュガー・ナッツ
Formed in August 2010 A new type of band that didn't seem to have added elements of punk, rockabilly and punkabilly to 60's girls pop!
A cute female duo vocal group that looks like popping out of the wizard Sally ☆

Eri / Vocals
Haru / Vocals
Kazu / Guitar
Takeuchi / Upright Bass
Syuji / Drums

The Sugar Nuts/シュガー・ナッツ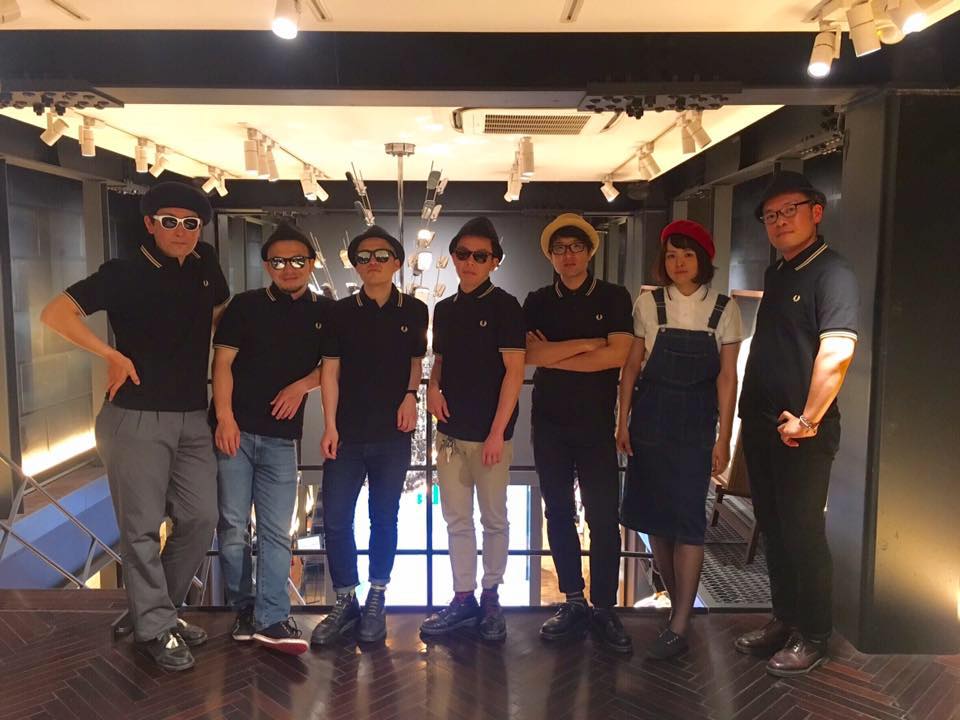 RUDE STOMPERS/ルードストンパーズ
We are! RUDE STOMPERS !!
80's 2TONE SKA has been active since 2007, influenced by modern SKA, European SKA and RUDE BOY culture. Live with the motto of music that everyone can rhythm naturally.
Bright songs, sorrowful songs, middle tempo to up-tempo backing to various customers
It has a good reputation, and the live house becomes a dance floor.
Somehow stupid, but somewhere cool, pop, pop, and fashionable and muddy!
For live performances, overseas artists such as BAD MANNERS, HOTKNIVES, MARK FOGGO and NU SPORTS are also supported.
The sound source is 7 inches alone and participates in 3 omnibus CDs, 1 split 7 inch
Released album release in 2014!

MEMBER
PIRO
HISASHI
MEGM
TAGAWA
JIRO
TOMMY
ZEN

RUDE STOMPERS/ルードストンパーズ

Revili'O/レビリオ
A folk rock band based on Irish, Old American trad and Alt.Country.
There are basically six members, but the organization is often changed by live performances.
With a small number of people, the rustic and earthy atmosphere has been pushed to the front, and the activities of 6 people are differentiated.
By the way, there are wide differences in age and place of residence among members.
Formed in 2012 after predecessor JAD, Thy County.
In 2011, two people, Takeshi Nohara and Jun Kanno, originally made songs and performed live performances. In the spring of 2012, Kiri Mochida and Daisuke Yamazaki (both former JAD) joined.
Taking this opportunity, the band is officially named Revili'O. The etymology is coined by Nohara.
A few months later, I happened to meet Daiki Takagi (former Haggis) who happened to meet after a live in Osaka, and joined on the spot.
For a while, he was active in the organization without percussion instruments, but soon after entering 2013, Masanori Yamamoto called out after performing at the Irish Pub. Join as it is.
To the present.

Revili'O/レビリオ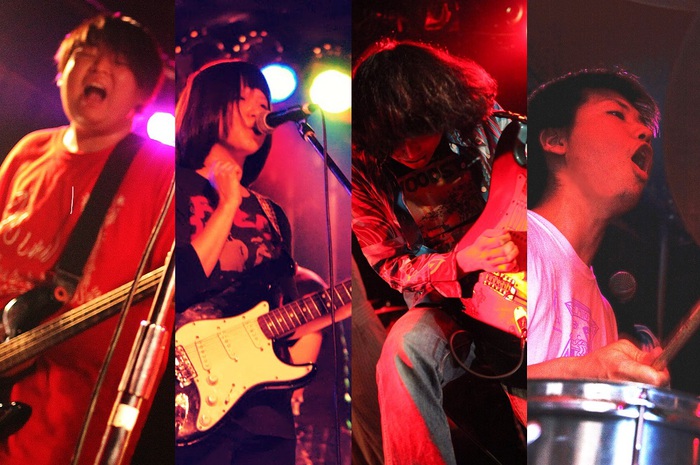 かもしれん
Formed in 2011 in Sakai, Osaka.
There is a melancholy melody that floats naturally, a singing voice that seems to respond perfectly to the melody, and a simple but rough but powerful sound (performance).
In June 2015, he played the audition live "PLANETROX JAPAN 2015" which appeared in the Canadian large outdoor event "Envol et Macadam". ing.

Ayako Tajima [Vo.G.]
No [G.]
Oyakata [Ba.]

かもしれん