Hanami + Wild Festival [HANAFES '16] Event at Okayama Farmers Market North Village
room
Address
岡山県 勝田郡 709-4311
turned_in_not
Advance Sale
2500
turned_in_not
Tickets for today
3000
description
Event Details
Location
Okayama Farmers Market North Village
OPEN: 12: 00 / START:-
ADV: 2500 / DOOR: 3000
Place Special venue in the park
Sunday, April 10 (Sunday) 12:00 OPEN 20:00 CLOSE
Ticket Advance sale: Adult 2,500 yen (16 years old and over) Child & Shinia 500 yen (elementary and junior high school students and over 65 years old)
On the day: Adult 3,000 yen (16 years old and over) Child & Shiny 1,000 yen (elementary and junior high school students and over 65 years old)

≪Free for preschoolers≫
≪We will reserve tickets by phone≫

Ticket Reservation
Contact us ...
TEL: 0868-38-1234 (North Village info)

Store booth

[Opening offer]
Recruitment of shopkeepers to excite the event ☆
Depending on the venue space, it will be the first-come-first-served order including places! I'd love to! Apply early! ☆

* May not be accepted depending on the content. Please refer to the following for details.


Place Each place in the garden (it will be a little away from the stage depending on the venue layout)
Date and time See above
Contents Planning

Application method
For applications and inquiries, please contact us WIRELESS info TEL0868-38-1234 ☆




[Nora Dog]
"Nora Dog" from Hiroshima

Naohiro Tabibu vo G / Junya Masanari G
Funky Hotta B / Dr. Mukai / Ryusaku G
Masumi sax

Participated in FESTAdeRAMA'10 and FESTAdeRAMA'11

Summer 2010 1st mini album "Hana to Guitar" released nationwide, 2000 sold out

The famous song Nagarekawa is also used in the movie "Koi no Radio". (Appearance in Naohiro Tabuchi)
Currently working on the second album "Aina Haina"




Appearing artist * Random order
[Carmela]
Mr. Carmela familiar with HANAFES! !
An Osaka-based entertainment jazz band that has also participated in "SUMMER SONIC" and Fukuoka's large beach festival "Sunset Live" for five consecutive years. A group of 8 people who enjoy every genre and sometimes cross over to Osaka-like.
In addition to the high level of performance, all members of the Kansai group have talks and live performances that are full of entertainment.
The 7th album "REAL KICKS" will be released on April 20th! A total of 11 songs including the TV commercial song "Dog, Escape. -Ver. 2.0-" for Sony High-Res Walkman "h.ear × WALKMAN (R)" are planned.



[Autopsy report of drowned shrimp]
An art group composed of many artists, starting with "The Shrimp of the Shrimp". All members are equipped with elaborate shrimp masks for a unique live performance. In addition to music, the company also produces and announces trademark shrimp masks, some musical instruments, and costumes as "works". Live = A ritual that evokes delight. It is like a festival by a tribe with a shrimp mask. There are a variety of ways to express music, from funk, techno and other dances to prog-tunes using heavy orchestrations. In recent years, she has appeared in many music festivals around the country.



[MOHIKAN FAMILYS]
An acoustic rock band based in Osaka, composed of six members: Tin Whistle / Clarinet, Accordion, Accordion / Vocal, Gut Guitar, Wood Bass, and Drum.
A mix of rock, Latin and other elements based on European traditional music such as Irish, Gypsy, Celtic, Cretzmer, Flamenco and Musette.




[Bubble next generation]
Formed in 2011. Funk Band in Kirishima City, Kagoshima Prefecture. The next generation of bubble generation. Consists of members of the so-called ice age generation.

If there is a bubble again ...
"Break in dreams, lose dreams, get in the way of dreams" You don't have to be a rich man ... I want to be a small man at least. I want to look great! I want to stop a taxi with 10,000 bills! Such compassionate comrades gather. My dream is to take a ten thousand bill bath.
Lives mainly at Kokubu FUZZ ROCK HALL. The hosting event "Bubbly Night" is also very popular! We also have expensive merchandise that can only be reached by the bubble generation!


pistachio
[Pistachio Konishi Market]
Pistachio Konishi, who is in the second level of Kyoto Proficiency who sings the real world while talking about Kyoto. And the band "Pistachio Konishi Market" where members change like theatrical company ... I would like to continue to pierce such entertainment rock ︎Member Pistachio Konishi (bass, vocals) Masataka Kurose (guitar, vocals) Tosa dog Dutch (drums)




[Okayama Junior Jazz Orchestra]
It was the first jazz band by elementary and junior high school students established in July 2013 in Okayama Prefecture.
Pull out talent! Refine your personality! I'm aiming for a childlike performance.
In the third year of establishment, he has been performing in various areas. Children who continue to grow up listen to the performance of adults.
With that! ! We participated as a special stage for Chibiko this interval time ☆ Please look forward to it! !


[Dance artist D_29]
The powerful dance performance full of energy, the powerful rap and singing voice that pierces, and the music full of innovative power have a strong impact on people and keep the hearts of those who have heard.
Japan's first individual solo dance artist who produces, composes and choreographs himself. Overwhelming the audience, lively enthusiasm as if Pandemic (infectious) everyone in the entertainment of D_29 with a powerful catchy choreography LIVE gives power to many people, singing and dancing with the whole body spirit, courage Give impression.
With Pandemic SHOCK MV, iTunes first appeared in the overall category 4th, and R & B category 6th consecutive first place, literally led to Pandemic (infection).
Countdown to D_29 infection! Are you ready?



Appearing artist * Random order
[Rina]
MusicBirth + Next Singer Battle Grand Prix, Narumiya Cinderella Dance Contest 2009 Grand Prix, etc., SMAP, Doricam, Dong Bang Shin Ki, TRF and other high school second graders who also perform dancers in concerts with big names such as TRF [RINA]

The other day, there was an application for the free stage of the oyster festival, and it was a rain of hate! ! I've been doing my best,

so! The revenge stage! ! I came to visit you ☆

description
Performer details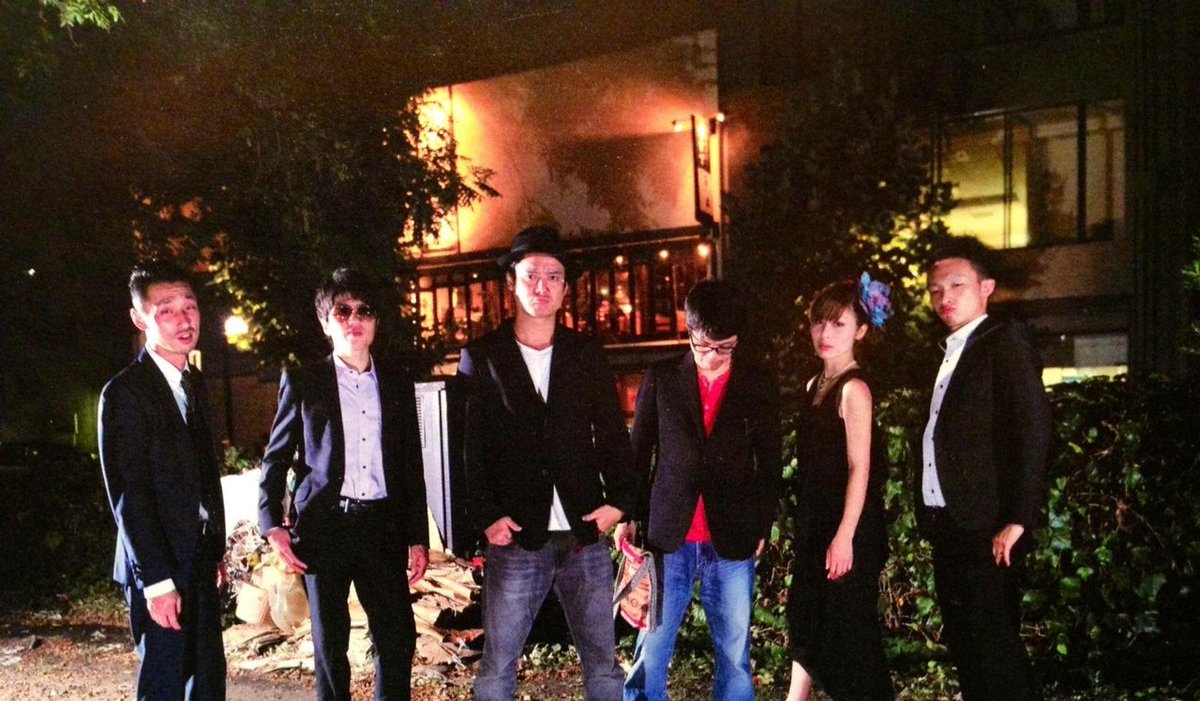 のら犬
In the spring of 2009, the three people of Naohiro Tabifu (Vo), Funky Hotta (B), THE CLANE FLY, and Junsei Masanari (G) meet at the Nagarekawa Bar with flowers and guitar.

A switch that started from a bar talk and accidental Fitch.

A week later, the Tako-san's Hiroshima performance front act made a sudden live debut.

Later, he acted as a front act for Zion, Kenji Kido (ex Japan Harrinet), and the Taiyo Hiroshima performance.

Joined Masumi (Sax, Pianica) and Mukai (Dr).

In the summer, the downhill Festa de Rama '09, the live performance of the Vo Tabi guitar with one hand at the beach house at Sunset Beach, with a soaked spectator on the side, forced to quit without much excitement.

However, it caught the eyes of the executive committee who was watching the situation and entered the FESTAdeRAMA'10 beach stage in the next year.

Ride the momentum and release the 1st mini album "Hana to Guitar" in the summer of 2010. Sold out 1,000 copies in a completely hand-held style over the counter.

In a hurry, he became famous as a pop idol at 3 am in Hiroshima Nagarekawa.

This year, [Masashi Tashiro], [Esper Ito], [Pursche Porsche], [Miracle Hikaru], [Mami Koshi] and other cult artists will be in front of Hiroshima sales to lock the floor tightly.

Held at the bimonthly pace from the 2011 countdown.

Participating young and old men and women with some enthusiastic drunks and interesting sights, they danced around Nagarekawa late Sunday night.

In March, G Junya disappeared to NY, G Ryusaku (20 years old) G PON (over 40) was added to the new member, and the 2nd mini album is currently being produced
categories
Error while parsing data!

のら犬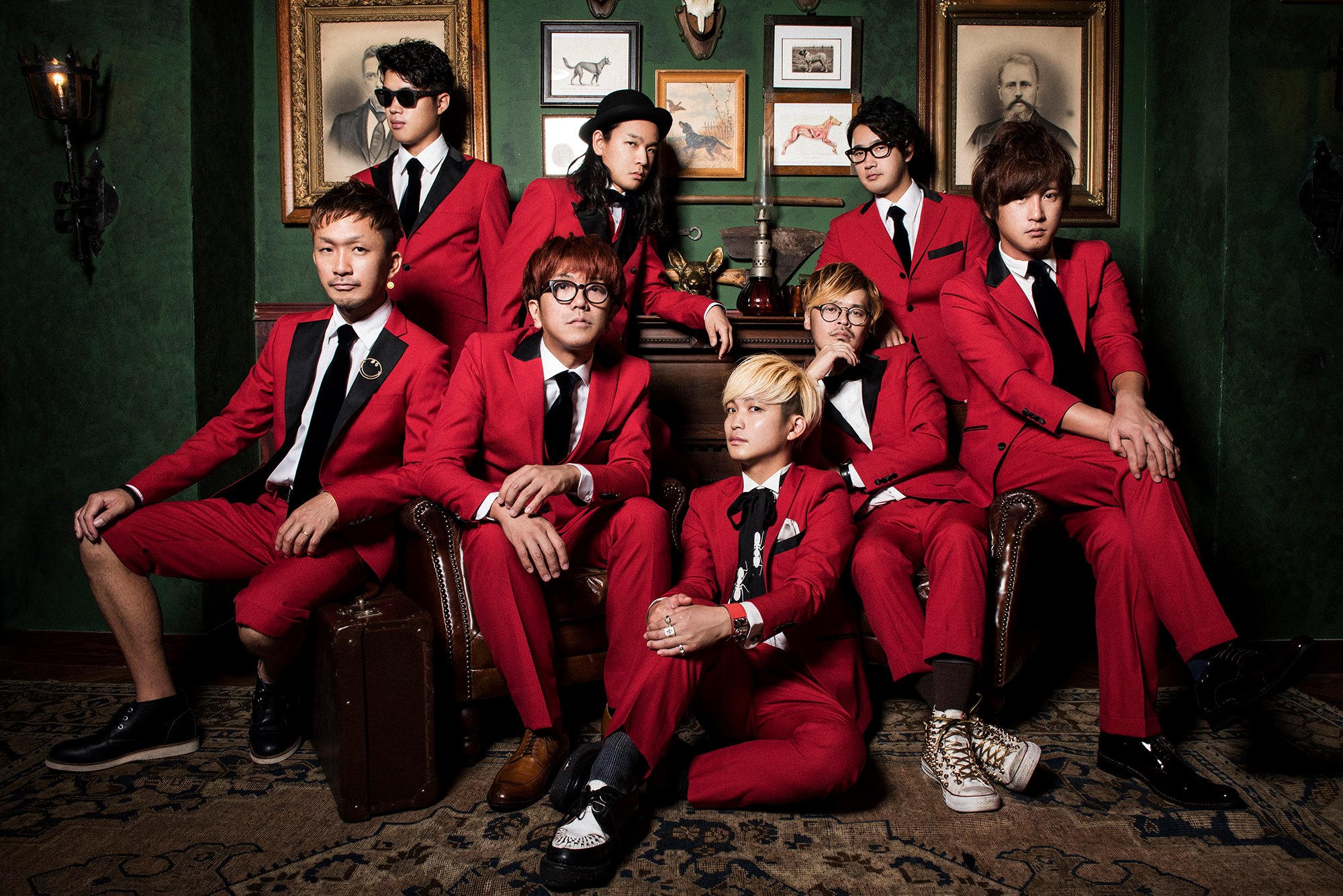 Calmera/カルメラ
An Osaka-based entertainment jazz band that has appeared in "SUMMER SONIC" and has also appeared every year in Fukuoka's large beach festival "Sunset Live".
An eight-person group that sometimes enjoys all genres such as pop, jazz, samba, Latin, rock, etc., and sometimes crosses over to Osaka-like.
In addition to the high level of performance, members who are all members of the Kansai region are enjoying live entertainment with a sense of entertainment.
Live killer tune "Dog, Escape. -Ver. 2.0-" was appointed as TV commercial song for "h.ear x WALKMAN (R)" (Sony Marketing Inc.). Japan's best jazz club,
Held an exceptional one-man live at BLUE NOTE TOKYO.
On April 20, the 7th album "REAL KICKS" (B.T.C.Records) was released. Rank 7th in the Oricon Indies Chart.
Error while parsing data!

Calmera/カルメラ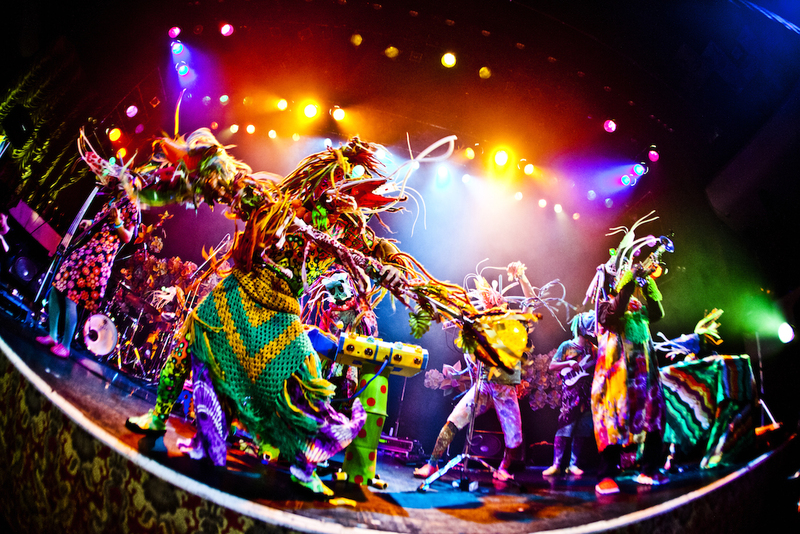 溺れたエビの検死報告書
Formed in 2001 in Kyoto by Yamamoto-Yoshi, the "shrimp shrimp!
A music performance unit composed of selected members from time to time.
? All members are wearing sophisticated shrimp masks to develop a unique live performance.
The concept of live = "ceremony to joy" is a festival of masked tribes.
There are a wide variety of expression methods, from funk, techno, electronica and other dances and clubs to songs using heavy orchestrations.
In addition to music, the company also produces and presents trademark shrimp masks, some musical instruments, and costumes as "works".
June 2016, with the milestone of the 15th anniversary of its formation in June of the same year The 3rd album "Bukubuku Pi! Bukubuku Pe!
Changed from Drowned Shrimp Autopsy Report to Drowned Shrimp!

In recent years, she has appeared in many music festivals and TV shows.

溺れたエビの検死報告書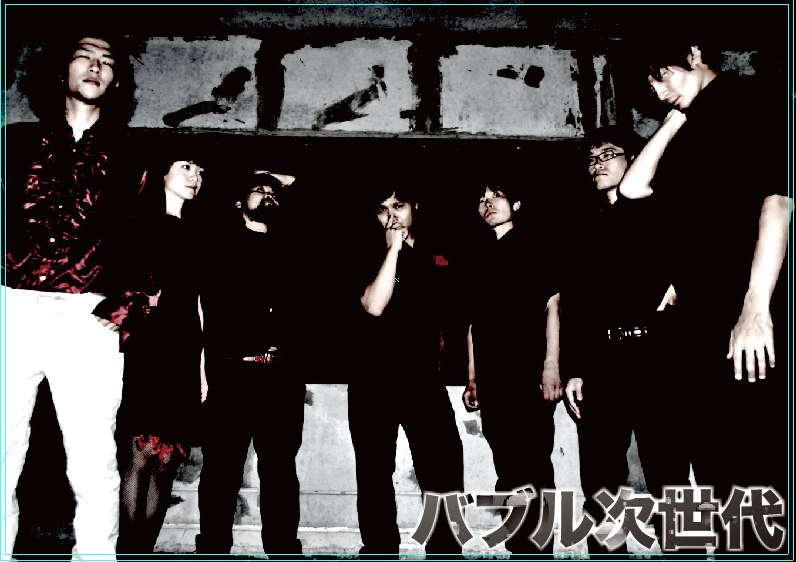 バブル次世代
Formed in 2011.
Funk Band in Kirishima City, Kagoshima Prefecture.
The next generation of bubble generation.
Consists of members of the so-called ice age generation.

If there is a bubble again ...
"Break in dreams, lose dreams, and get in the dreams"
I don't need to be a rich man ... I want to be a small man at least.
I want to look great! I want to stop a taxi with 10,000 bills!

Such compassionate comrades gather.

My dream is to take a ten thousand bill bath.

Lives mainly at Kokubu FUZZ ROCK HALL.
The hosting event "Bubbly Night" is also very popular!
We also have expensive merchandise that can only be reached by the bubble generation!
Error while parsing data!

バブル次世代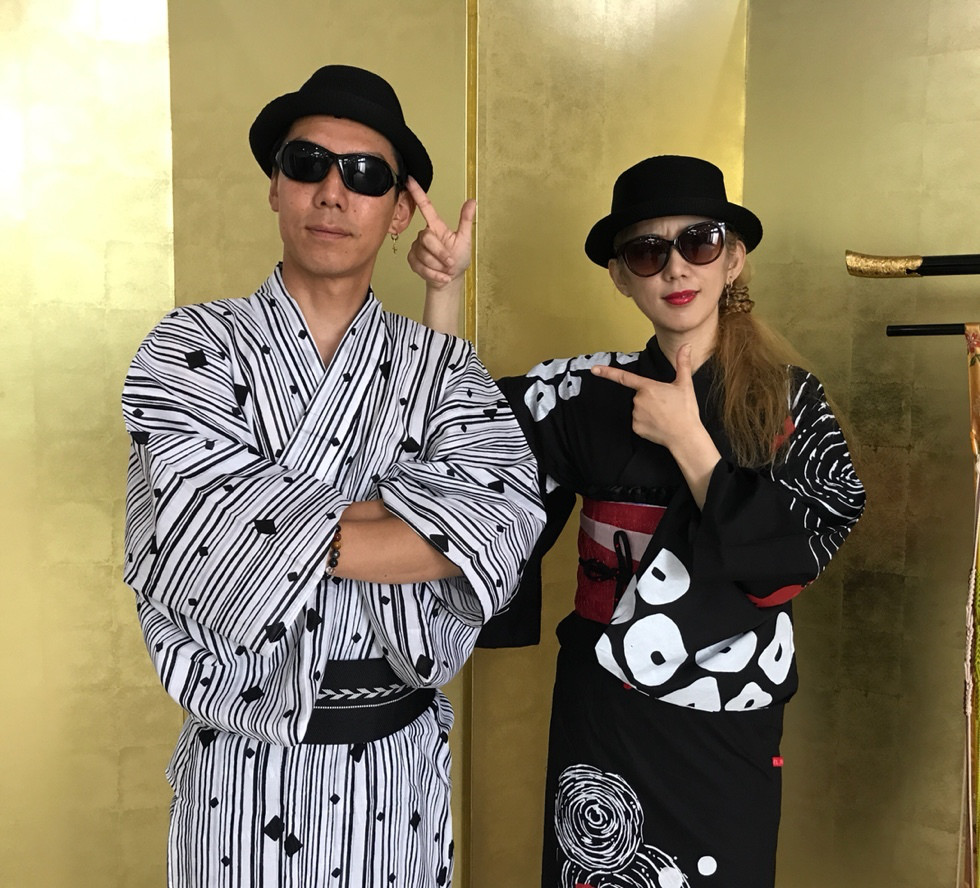 ピスタチオ小西とB.B不二子の市場
Kyoto Proficiency Level 2 Self-proclaimed Kyoto Researcher Event Planning "Pistachio Konishi and B.B Fujiko's Market" Working as a Couple ... Develop free music and performances with a focus on two people regardless of the mix of Japanese and Western markets.
Entertainment lock every day ︎ Large
Miya Good Festival Executive Committee, Shijo Omiya Street Live JAM held‼ ︎

ピスタチオ小西とB.B不二子の市場