-clubasia 20th Anniversary- St. Patrick's Day THE WILD ROVER 2016 Japan's largest Irish event!
room
Address
東京都渋谷区円山町1-8
turned_in_not
Advance Sale
3800
turned_in_not
Tickets for today
4800
description
Event Details
Location
Shibuya clubasia / VUENOS / Glad / Lounge NEO
OPEN: 14: 00 / START: 14: 00
ADV: 3800 / DOOR: 4800
-clubasia 20th Anniversary-
St. Patrick's Day THE WILD ROVER 2016
3/27 (sun)
Shibuya clubasia / VUENOS / Glad / Lounge NEO

OPEN & START 14:00
Ticket adv.3800yen (Drink not included) / door.4800yen (Drink not included)

BAND
OVERGROUND ACOUSTIC UNDERGROUND
RUDE BONES
JOHNSONS MOTORCAR
JUNIOR
Royal shamrock
Yellow Studs (Acoustic Ver)
THE RODEOS
MoDERN B beard
16TONS with ally
The € rexionals
CABALLERO POLKERS
JUGGLING DUB'S
DOG'GIE DOGG
MOHIKAN FAMILY'S
Stellamira
Pinch of snuff
Humor
Nermare
Eskimos
The Shuttles
TADPOLE SPLASH
killbored life
orange
... and more

-Performance-
BAGPIPE BLASTOS

DJ
THE WILD ROVER
(HIDETO / KAKEI / YASU)

GUEST DJ
Dabis-K (T $$ X)
Dr.IHARA (CLUB SKA)
MICCYAN (FRANTIC BROWN BEAT!)

INAMI (Tokyo London plan)

FUMINN (Drink 'em All / BalkanBeats Tokyo)

BU $ HI (PLEASURExSPACE / CRUNX81)

… And more


Embassy of Ireland
Cooperation / sponsorship
HOT STUFF PROMOTION
Clam-Bake
MOONSTOMP
Irish Pub THE CLURACAN

Notes
■ Each venue is held at the same time In and out freedom.
■ It is not possible to see all performers for each venue to be held at the same time.
■ The number of people in each venue exceeds the number of admission There is an entry restriction.
■ We will exchange tickets and wrist bands at the list band reception from 13:00 on the day of the performance.
■ When exchanging the wristband, you will receive a drink ¥ 500.
■ You can not accumulate in the roads, facilities, etc. around the venue at all.Please follow the guidance of staff.
■ Entry order will be on a first come first serve basis for each venue after the list band exchange.
■ The exchange of wristbands on the day may be crowded.

Inquiry
HOT STUFF PROMOTION 03-5720-9999
Http://thewildrover.info/
/ _ / _ / _ / _ / _ / _ / _ / _ / _ / _ / _ / _ / _ / _ / _ / _ / _ / _ / _ /
HIDETO HIRATA
Irish Pub The Cluracan
166-0003. 4-9-6 Yajima Bldg 1 F
Kouenji-Minami, Suginami, Tokyo
Tel & Fax 03-5930-1752
THE WILD ROVER
Http://thewildrover.info/

description
Performer details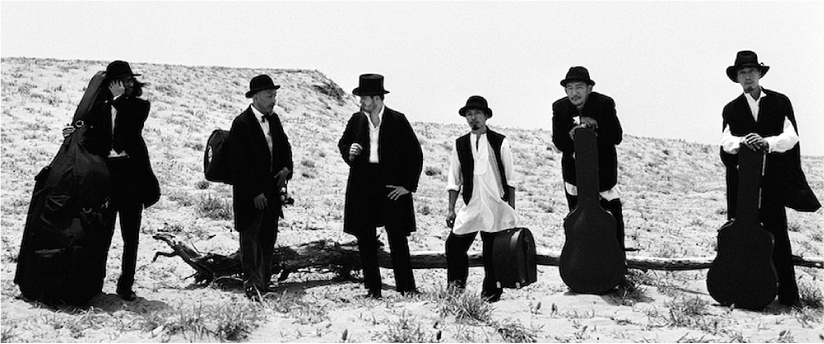 OVERGROUND ACOUSTIC UNDERGROUND/オーヴァーグラウンド・アコースティック・アンダーグラウンド
MAKOTO – BASS
KAKUEI – PERCUSSIONS
MARTIN – VOCAL, VIOLIN, ACOUSTIC GUITAR
RONZI – DRUMS
TOSHI-LOW – VOCAL, ACOUSTIC GUITAR
KOHKI – ACOUSTIC GUITAR

An acoustic band consisting of four members of BRAHMAN, Scottish American MARTIN (Vo, Violin, G) and KAKUEI (Per).
It was formed in June 2005 when TOSHI-LOW (BRAHMAN) and MARTIN met.
In 2005, the first sound source "Dissonant Melody" was provided for the omnibus board "The Basement Tracks-10YEARS SOUND TRACK OF 7STARS". In 2006, it made its debut on the 1st album "OVERGROUND ACOUSTIC UNDERGROUND".
After that, he performed regular live tours in parallel with BRAHMAN and individual activities. From 2010, he has been the organizer of the outdoor festival "New Acoustic Camp".
In September 2014, they released their first full album "FOLLOW THE DREAM" in about 5 years.

OVERGROUND ACOUSTIC UNDERGROUND/オーヴァーグラウンド・アコースティック・アンダーグラウンド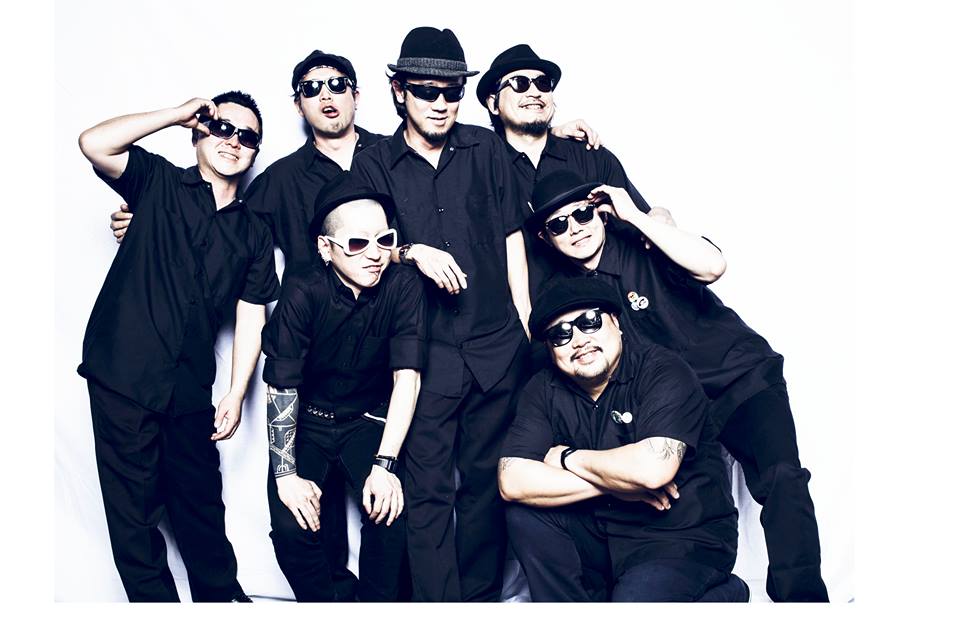 RUDE BONES/ルードボーンズ
Ska punk band formed around OHKAWA (vo) and made its live debut in 1994. He worked as an opening act for the Mighty Mighty Bostones visit to Japan, and made his record debut in 1995 with a 7-inch single "HEY! WHAT'S THIS NOISE!".
Sold out 1,000 copies in 3 weeks. In 1999, made a major debut with "I Was Given Time".
After that, the "FOR FUN" attitude was pushed forward.
In June 2014, the album "GOOD TIMES, 7300 DAYS" was released.

OKAWA (Vocal)
CHIBAMATT (Bass)
SUZUKI (Drum)
HIROSHI BROWN (Trombone)
SHIO-40 (Trumpet)
SHU-HEY! (Guitar)
MASAKI (Tenor sax)

RUDE BONES/ルードボーンズ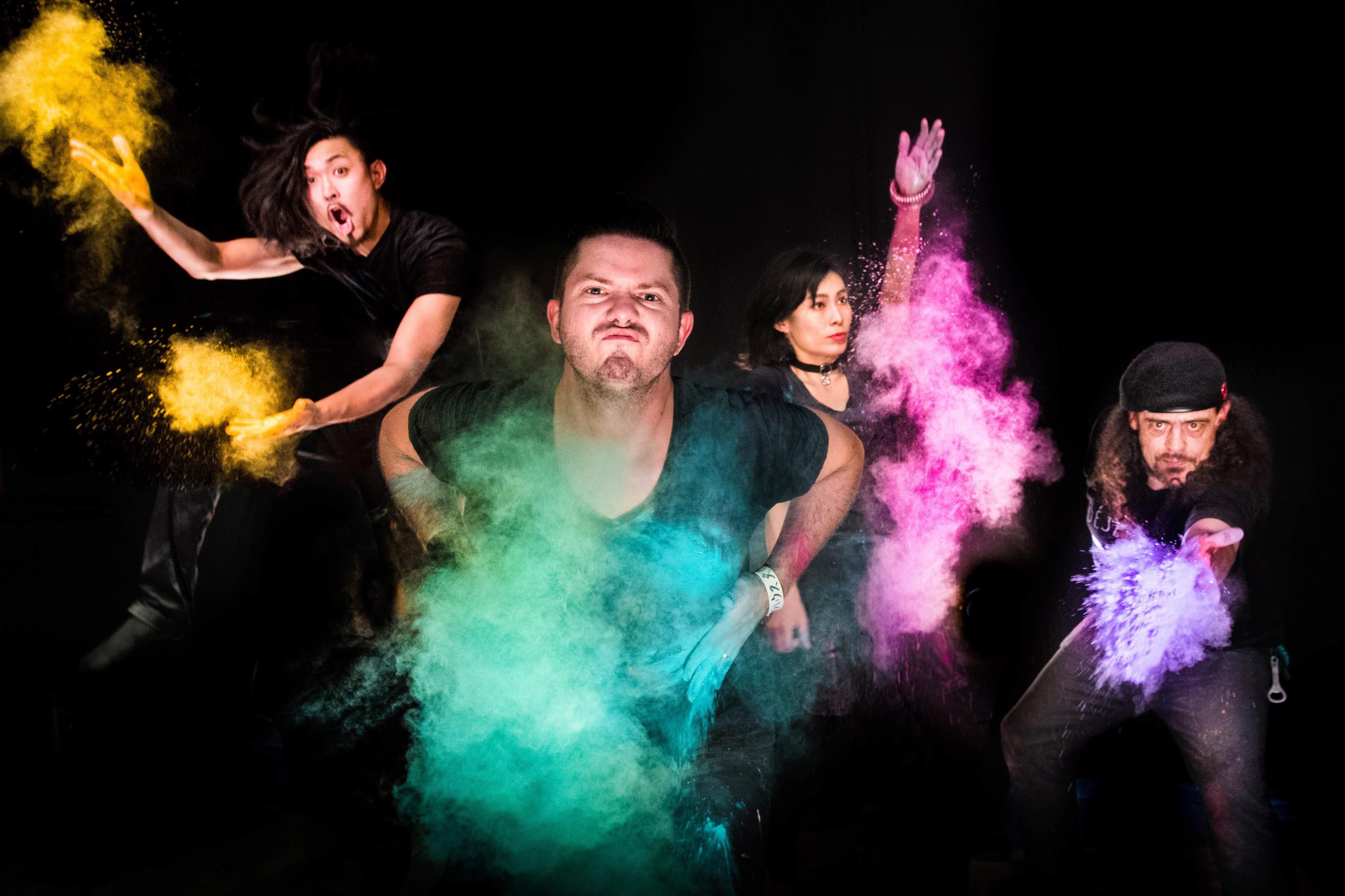 Johnsons Motorcar/ジョンソンズモーターカー
BLACKO: GUITAR / CHORUS
MARTIN: VIOLIN / VOCAL
RINAMAME: DRUMS / CHORUS
COLEMAN: BASS / CHORUS

American MARTIN who grew up in a music family and Scottish blood and a cheerful and pure liquor-like Irish BLACKCO, Australian COLEMAN with a quiet appearance and punk spirit behind it, a small but powerful Japan that binds big men Man woman RINAMAME. "Johnsons Motor Car" is a multinational band born in Tokyo that combines these four super personalities. They blast out on the stage with a celtic, gypsy tic, and free traditional rock that mixes many traditionals! Even a girl, a grandmother, a working bartender, a kitchen chef, and dancing with the music of a Johnson's motor car will undoubtedly dance with singalong! !
 
Released his first full album "Hey Ho Johnny !!" in 2014. In addition to activities at the live house, he has appeared in many festivals including FUJI ROCK FESTIVAL. From the spring of 2016, the drum RINAMAME will be maternity leave, and BRAHMAN's RONZI will temporarily participate as a support drummer. The second full album "ROCKSTAR CIRCUS" will be released in spring 2017.

Johnsons Motorcar/ジョンソンズモーターカー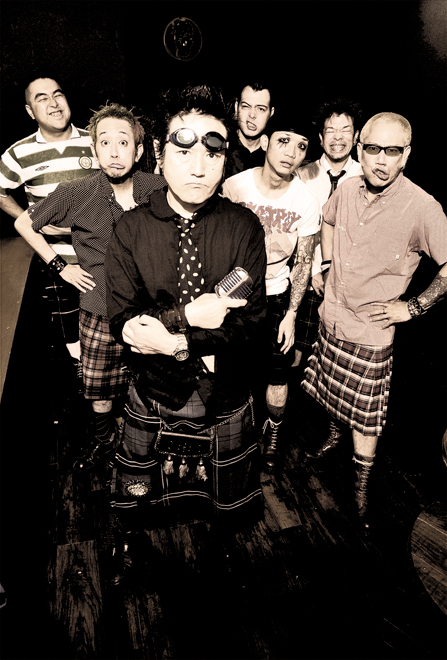 JUNIOR/ジュニア
Formed in 1996.

A pioneer who boldly incorporates Irish music taste in Japanese punk rock.

A fascinating world where one song and one song written in Japanese on Irish folk and Scottish folk melody and delightful melody are depicted as a story with a story.

Pay attention to the world of lyrics drawn by vocal KAZUKI! Add stage and sound!

Plays a variety of unusual instruments such as bagpipe, accordion, tin whistle (Irish whistle), bowlon washboard, banjo, mandolin, etc. on the existing band form, and all members wear themselves in quilt skirts Wrapping colorful and fun, sometimes awkward, adults and children (a lot of children come to the live venue) is a must-see live!

Celebrating the 20th anniversary of this year's formation, participating in events such as Shinjuku LOFT One-Man and various events, and working actively at their own pace!

JUNIOR/ジュニア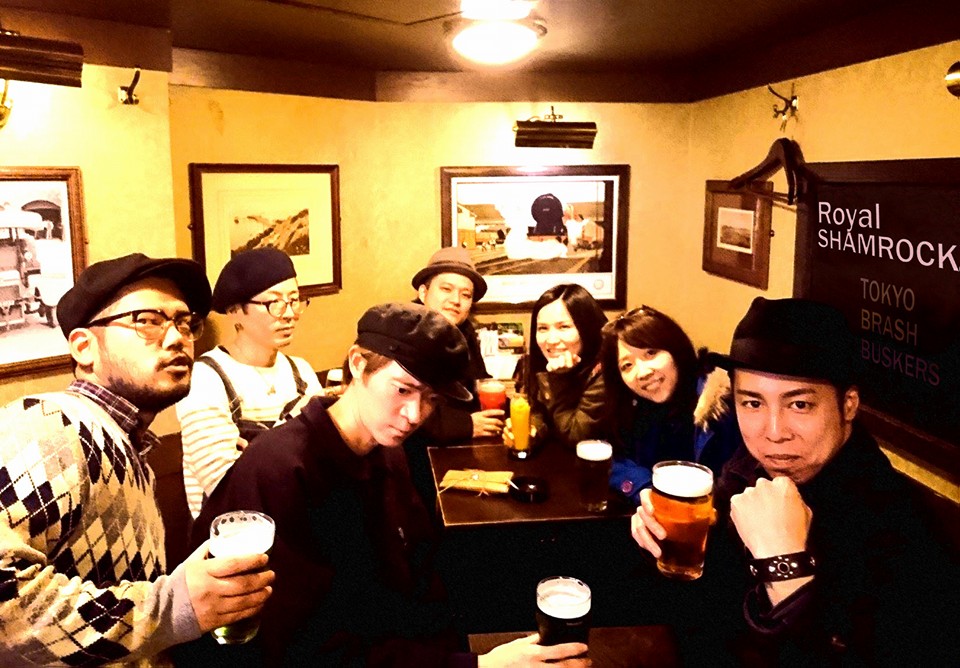 Royal SHAMROCK/ロイヤルシャムロック
Shou (Vo, Bouzouki, Highland Bagpipe)
Tomoske (Organ, Piano, Piano Accordion)
Mizna (Fiddle)
Tiger (Electric Guitar)
Sexy (Drums)
Gan-G (Electric Bass)

Royal SHAMROCK/ロイヤルシャムロック
Yellow Studs/イエロースタッズ
Yellow Studs is a Japanese rock band.
Formed in 2003. Activities nationwide centering on Tokyo. Incorporating various elements such as garage, rock, jazz, etc., Vo. Tamura Nomura's unique crouching voice develops a unique worldview. A completely independent indie band.

Yellow Studs/イエロースタッズ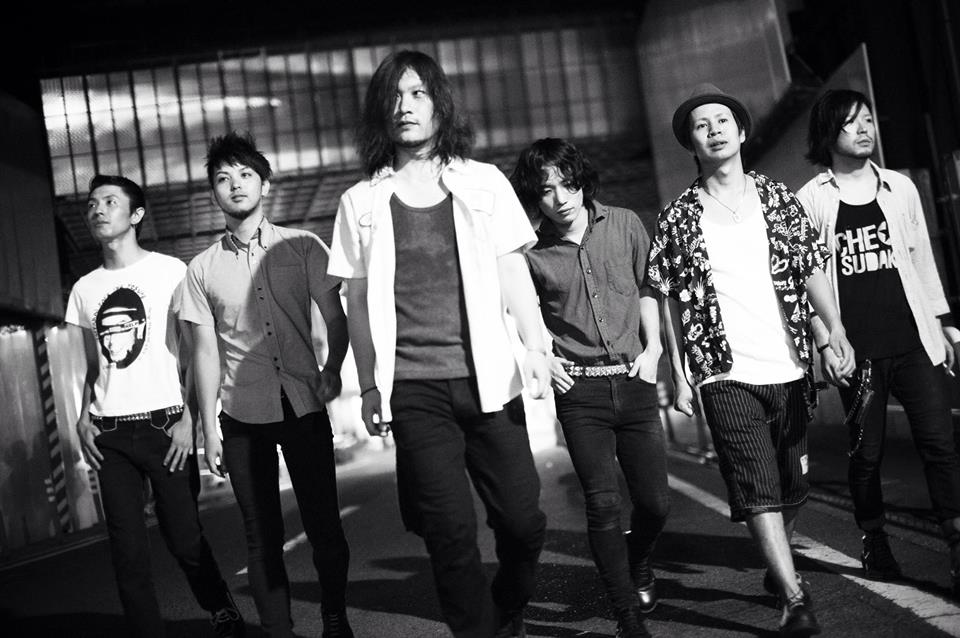 THE RODEOS/ザ・ロデオズ
THE RODEOS, a combat level music band that slams Russian folk, Irish, Mestiso, Gypsy, Ska, etc. into punk rock!
Singing, dancing and rampaging sound that combines punk rock and roots music.
Lyrics that make you feel like you are crying, vocals that shout like squeaking, and political nuances, but with life-size and sincere messages.
There is no doubt that there is THE CLASH in the roots, level music that blood will boil if you listen

THE RODEOS/ザ・ロデオズ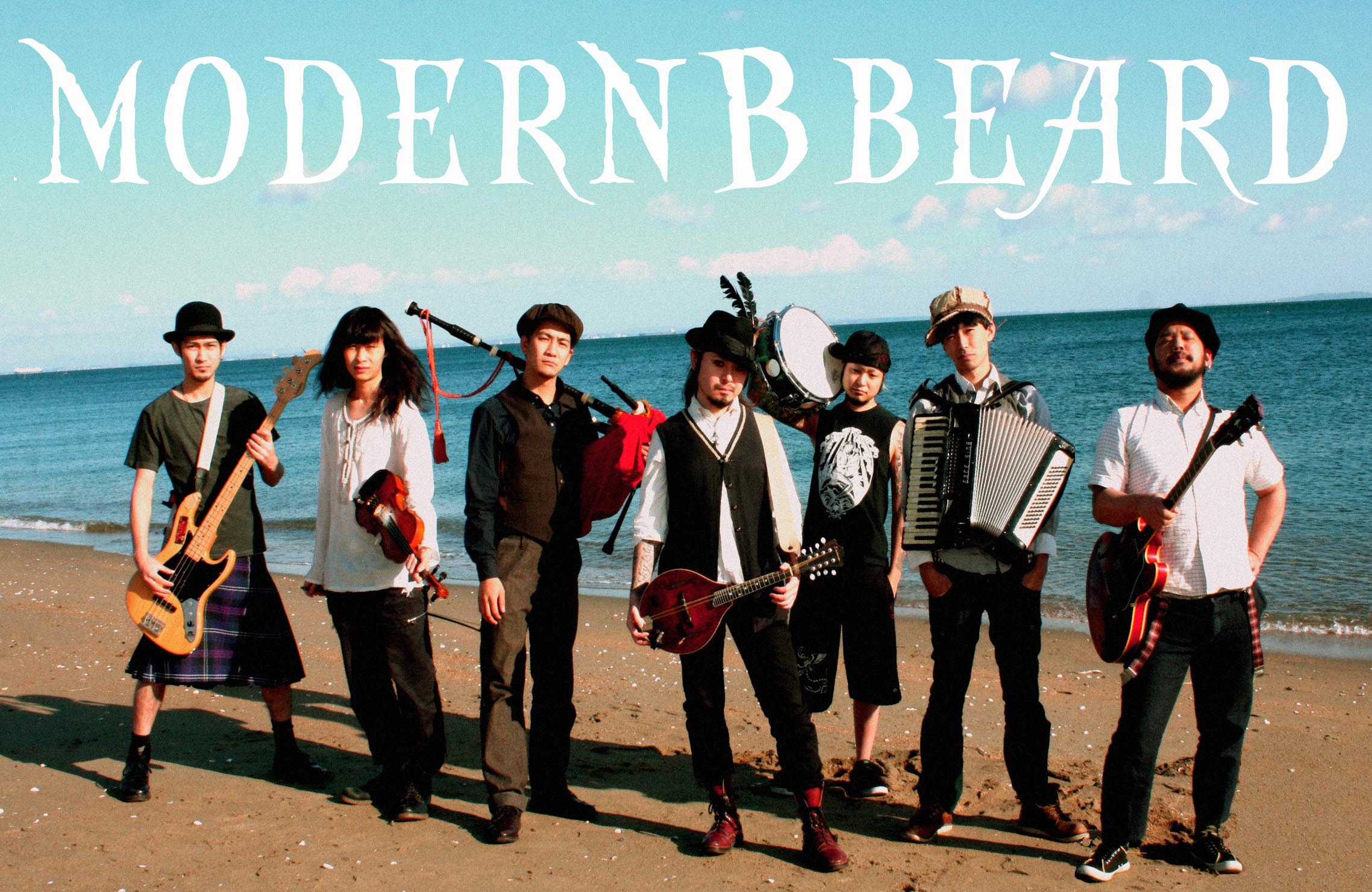 MoDERN B Beard/モダンブラックビアード
A seven-member Irish punk band formed in 2008.
The sound of MoDERN B Beard is a vocal and punk rock organization with vocals such as mandolin, fiddle, accordion, bagpipes, tin whistle, electric guitar, bass and drums.
Based on the concept of pirates and drunks, the Irish Trad is the basis, and all the original songs are tailored to pirate songs that describe the voyage.
The activity has so far centered on the Tokyo metropolitan area, and has traveled all over Japan. In 2011, from May to June, the 1st full album "1ST LOG BOOK" was pulled across Europe, crossing Germany, the Netherlands, Belgium and Switzerland. A tour is executed.
As an Irish punk band, all 11 performances including one-man were delivered in great success on the first European tour in Japan.
The following year, in November 2012, a Korean tour was also held. From 2013 to 2014, the range of activities has been further expanded, and the name has been expanding throughout the country through vigorous regional expeditions.
Currently, while continuing live activities, new songs are being produced for new album production. Scheduled to be announced within 2015.
A pirate ship of MoDERN B Beard, a seven-membered black panther pirate group who does not know the momentum, continues to make a leap forward in search of a new sea.
This voyage has just started

MoDERN B Beard/モダンブラックビアード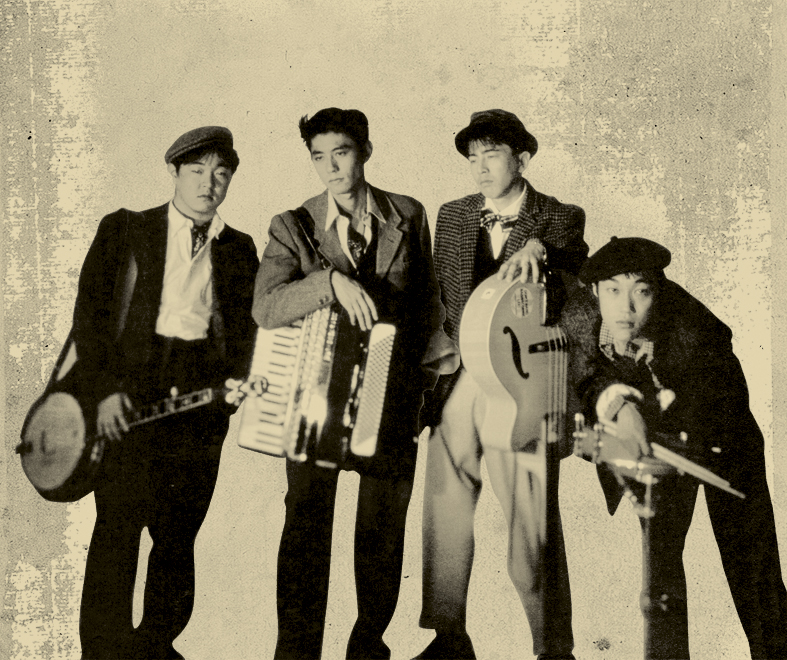 16TONS/シックスティーン・トーンズ
1986 16TONS formed. 1989 "Adventurers" released from UK label Edison.
1990 "Mountain Christmas" release from UK project.
1991 Epic Sony released "16TONS", major release, 1992 2nd album "SURF" released. Moved to MCA Victor and released "Skater's Waltz" in 1993.
1994 7inch single "Psycho Boogie Woogie" 1996 album "GET THE TONS" released from UK project.
2008 16TONS reorganization label "Adventurers" reappears from LOVE 2 SKULLS.
In 2013, the label CHAOS & ANARCHY released "16TONS with ally" as a "16TONS with ally" label, and released a 7-inch record "Rentan Locomotive" CD album "Safari" CDsingle "Last Birth and Darkness".
On March 26, 2017, THE WILD ROVER reunited with members of 1st ALBUM for the first time in 20 years.

16TONS/シックスティーン・トーンズ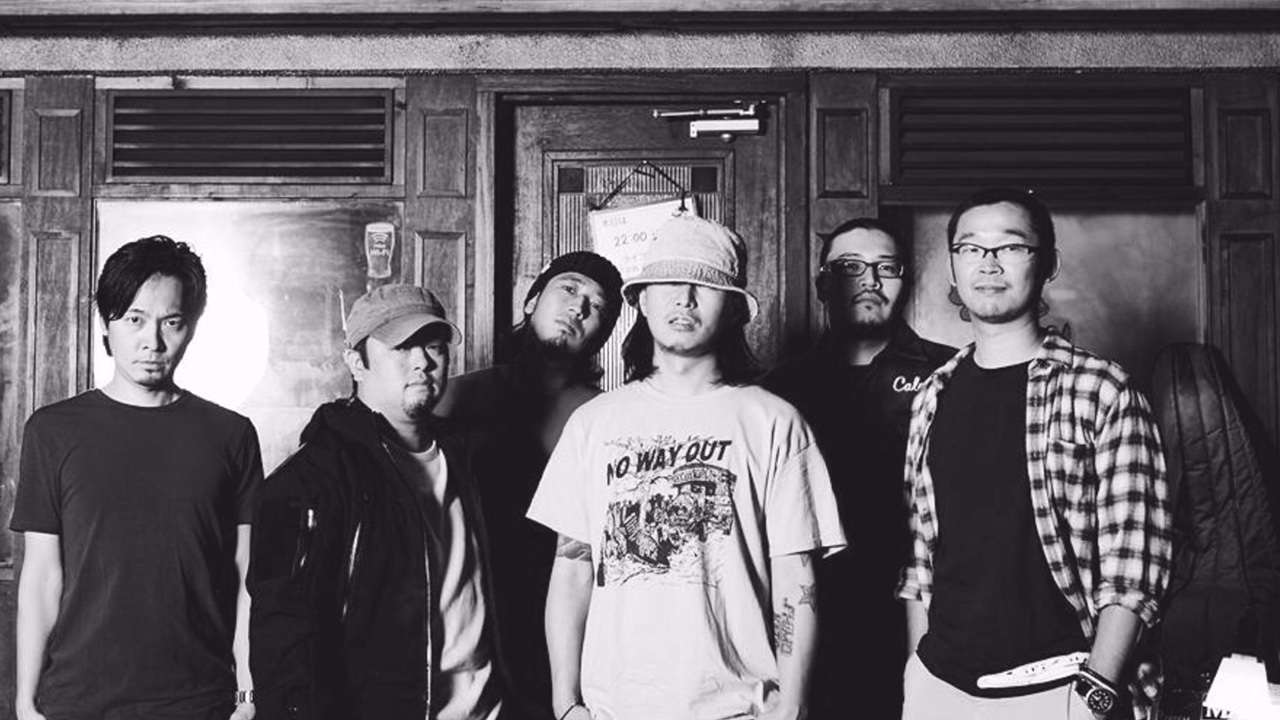 The €rexionals/エレクショナルズ
A Celtic fusion band! Unique blend of Irish scotish HIP HOP and more arranged and composed for whistle melodeon mandolin
D B G, Pipes.

Arikazu Inoue (vocal, whistles, melodeon)
Hajime Nakayama (Drums)
Hara chan (mandorin)
Meidai Obese Takahashi (Bass)
Yoshio Matsumoto (Uilleannpipes, whistles)
Lionel Yamabuki (Guitar)

The €rexionals/エレクショナルズ

CABALLERO POLKERS/キャバレロポルカーズ
Active in Tokyo (Shinjuku, Shibuya, Shimokita). However, when called, the weapon is the lightest footwork going anywhere in the country. Rustic-stomp band with mandolin, bouzouki, banjo, accordion, wood bass and drum organization.
Stir the elements of folk music such as Irish, Gypsy, Middle East, Mestiso and so on!

CABALLERO POLKERS/キャバレロポルカーズ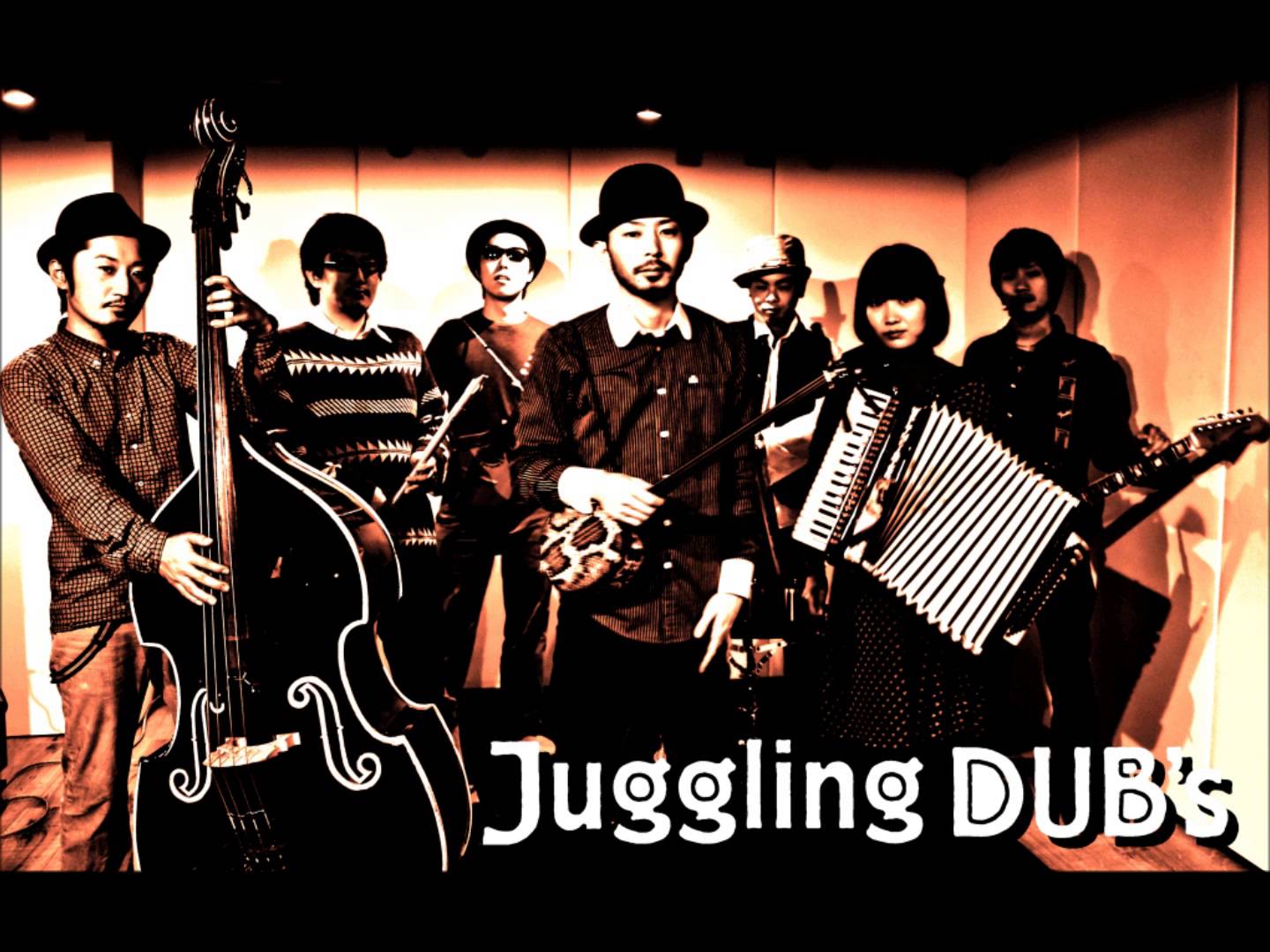 JUGGLING DUB'S/ジャグリングダブス
MEMBER
Vocal, Sansen: SHINYA YASUDA
Tin Whistle, E. Baggpipe: MASAHIRO AOKI
Accordion, Chorus: YUKO KATAYA
Guitar, Chorus: YU-KI SUGAHARA
W.Bass, Chorus: SINGO
Drums: MASATO HAYASHI


An omnidirectional lyrical acoustic band using traditional musical instruments such as sanshin, accordion, mandolin and tin whistle.
Activities started in 2008.
So far, the 1st single "Moonlight of the moonlit night / melody with wind" (2009) and 2st single "Treasure Island / Haguretori" (2010) have been announced.
With the singing mind in mind, we aim to be a progressive music while incorporating various music styles such as world folk songs, traditional music, blues, rock and pop, with Irish and Okinawan music as the axis.

JUGGLING DUB'S/ジャグリングダブス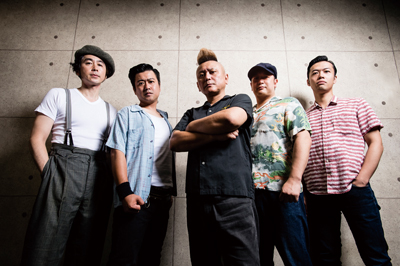 DOG'GIE DOGG/ドッギードッグ
Formed in 1988, the oldest rusty stomper.

Martin / Vox, Bj.
Ace Shimizu / G, Vox.
Ume / Accordion.
Tora / Slap Bass, Vox.
Naoki / Standing Dr, Vox.

DOG'GIE DOGG/ドッギードッグ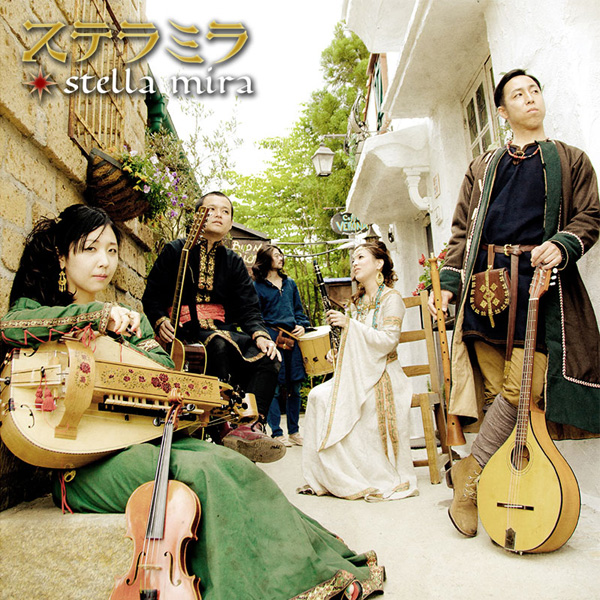 ステラミラ
This band, which means "mysterious star" in old Latin, is a collection of 5 medieval, renaissance and baroque era instruments, European and Middle Eastern folk instruments, and a wide range of general-purpose modern instruments currently used worldwide. Human multiplayer controls and plays a variety of tones.

I don't know if the name Medieval Folk / Early Folk is appropriate.
It may be easy to get rid of with Traditional Folk Rock.
However, the music of Stellamira colored by these many instruments does not "reproduce the music of some era in some country".
The scene you think of freely with your eyes closed is the country and era in which Stellamira's songs live.

It is somewhere old, somewhere new, somewhere weird and beautiful.
I don't know which country's music from which era,
It's a mysterious world music that seems to be everywhere and doesn't exist anywhere.
Error while parsing data!

ステラミラ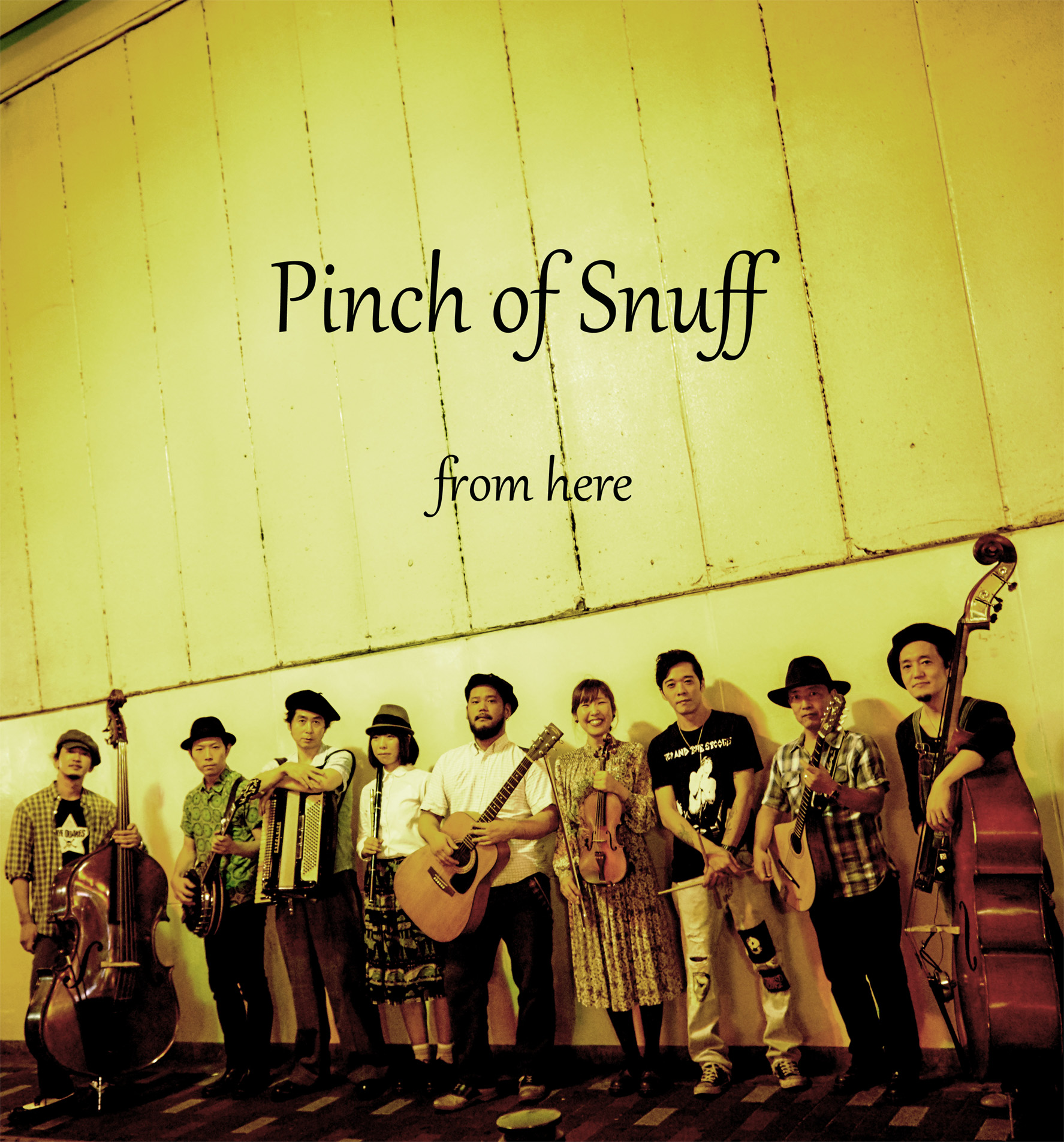 PINCH OF SNUFF/ピンチ・オブ・スナッフ
Pinch of Snuff is a mixed mix of Irish traditional music
A street band based. Members are Irish Bouzouki
Such as fiddle, tin whistle, accordion and banjo
It is a lively and sorrowful organization, and will be the first in February 2017
1st full album "from here" with 14 songs will be released.

PINCH OF SNUFF/ピンチ・オブ・スナッフ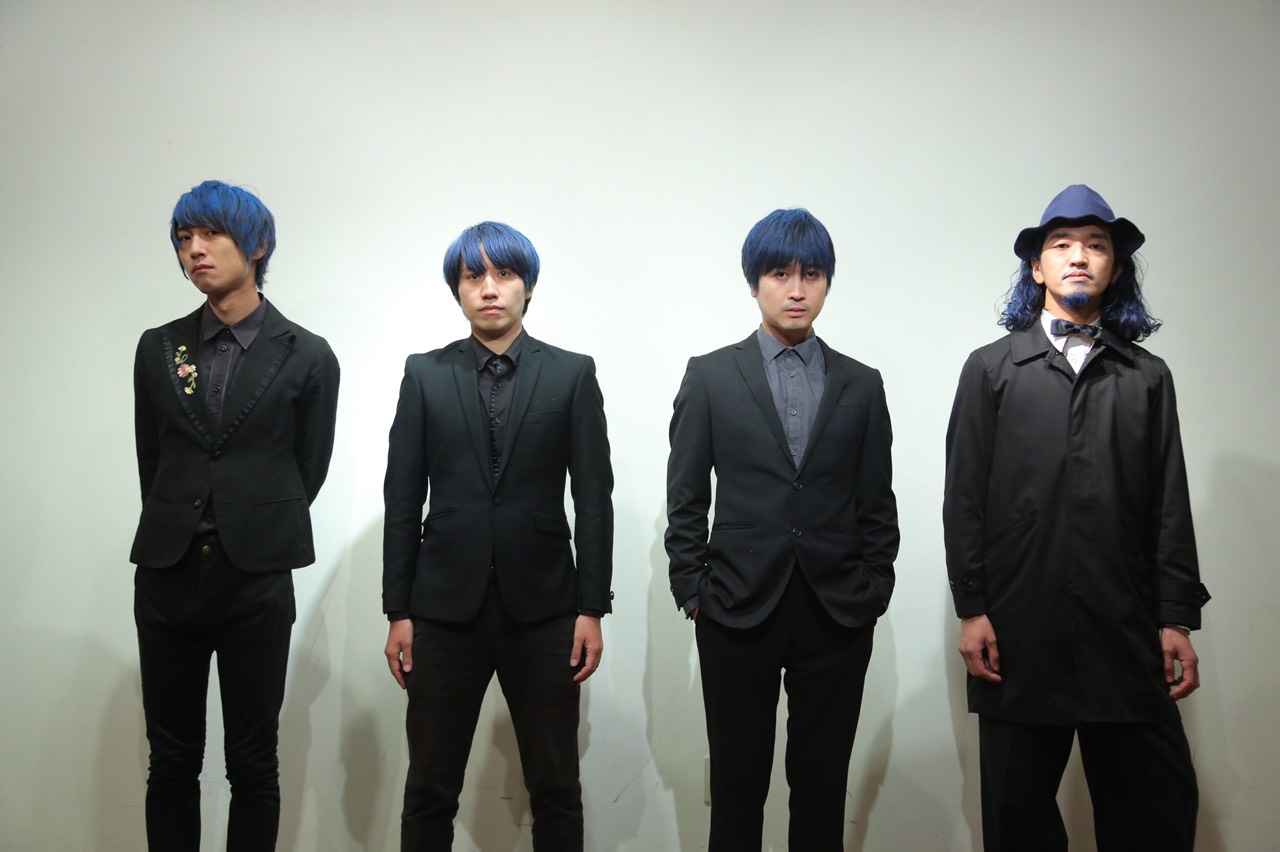 クーモリ
kuumori are ...

kase akira
guitar, vo

kuwabara tatsuya
banjo

tone kazuya
bass

tajima tomosuke
drum, percussion

クーモリ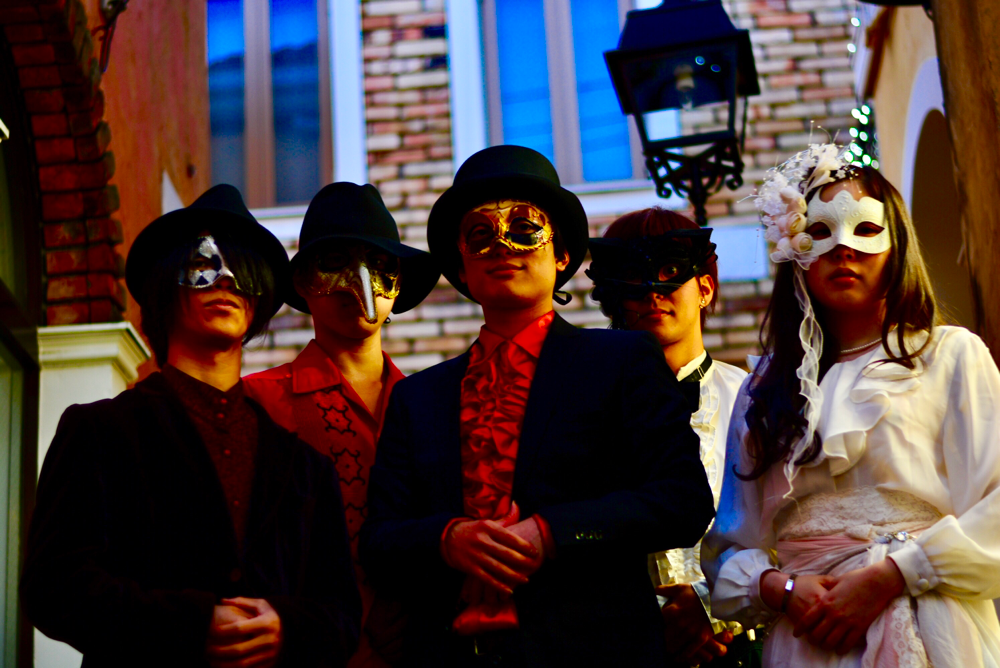 ネルマーレ
With a Spanish guitar riding the Latin rhythm

The sound of the accordion that invites nostalgia

Invite to the Mediterranean port
.
Latin pop music band
 
 
~ NELMARE SNS ~
@nelmare_off (Twiiter)
nelmare page (Facebook)
 
 
~ NELMARE's HISTORY ~
 
April 2012 Nermare formation
 
March 2016 the WILD ROVER '16
 
July 2016 Hosted by accordionist coba
"Bellows Lovers Night Vol.15"

ネルマーレ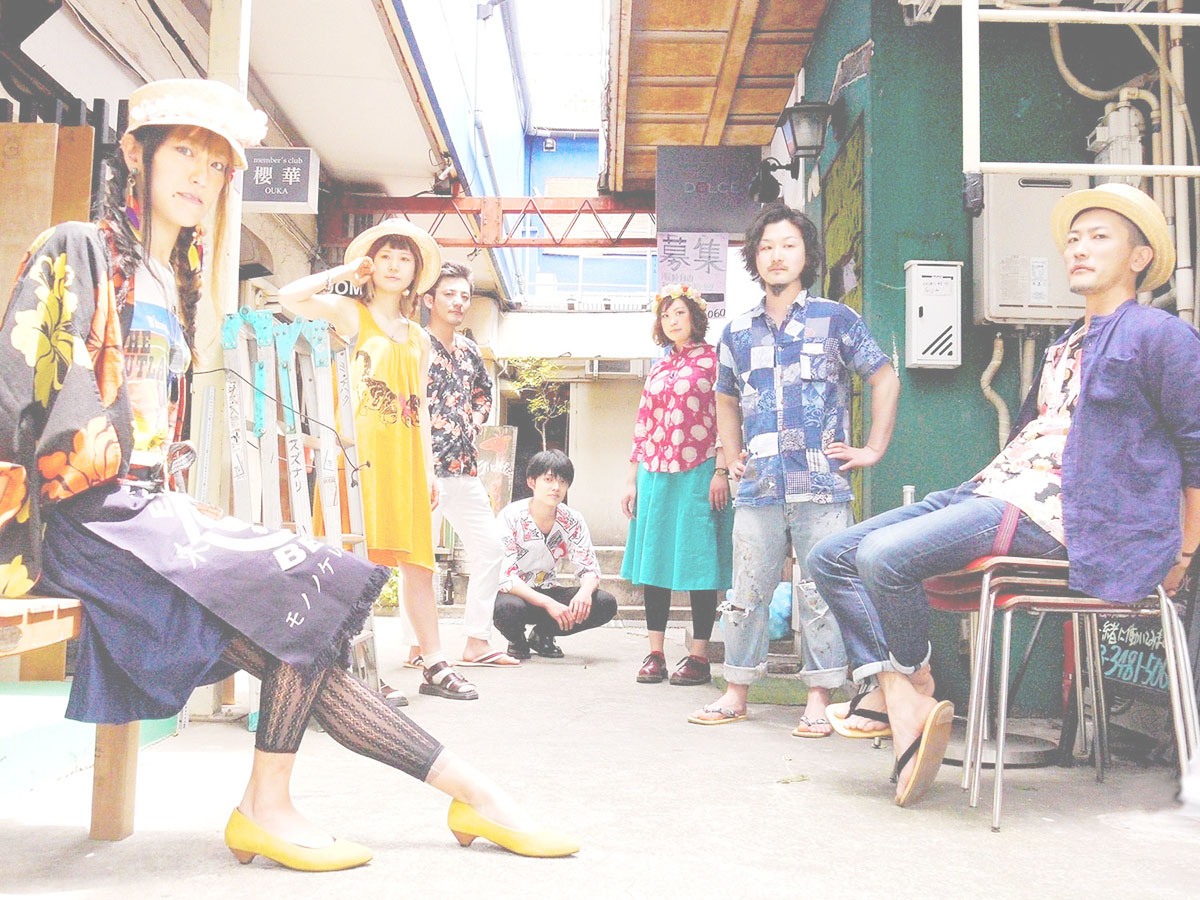 エスキモーズ
Eskimos is active mainly in Tokyo.
Music like Irish, nursery rhyme, ska, reggae, etc. that incorporates all sorts of music and filtered with its own filter, comes into Japanese hearts with a nostalgic melody.

エスキモーズ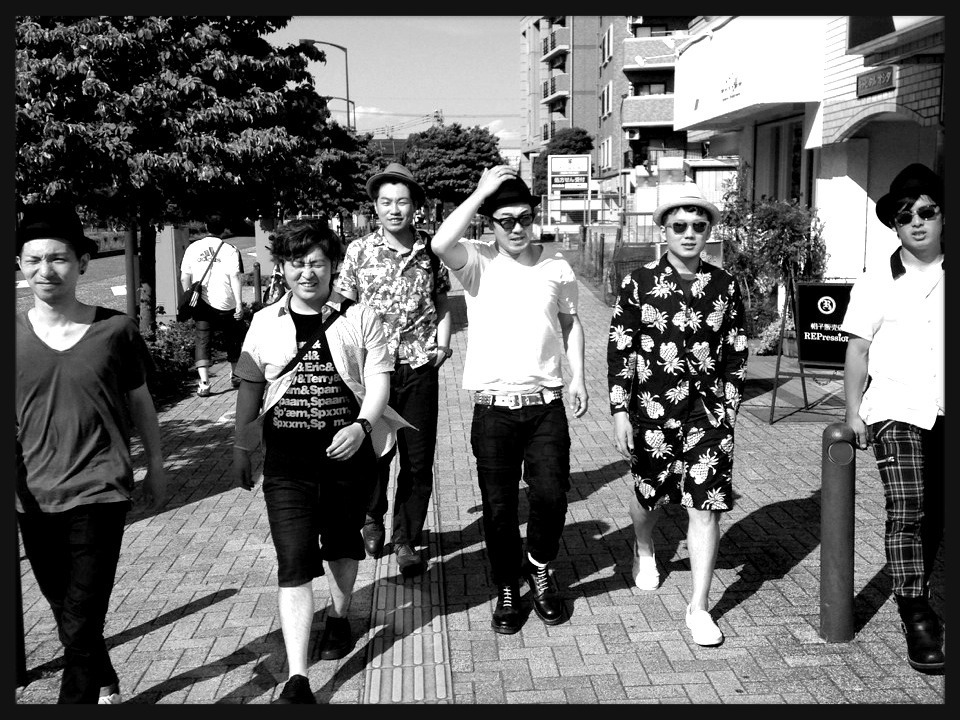 ザ・シャトルズ/The Shuttles
2009. There is no live house. No, it's an arrogant and delicate band that suddenly appears in Wako City, Saitama Prefecture, which has become a bed town with no special features, and speaks to the representatives of Wako City without permission.
Irish punk that uses mandolin, banjo, tin whistle, accordion, etc., and draws killer tunes that make you want to drink and dance. That is "the shuttles" The base of activity is mainly Saitama sometimes Tokyo! ! Live is a performance that creates a trad and rustic atmosphere somewhere catchy in laughter & laughter.
Yes, "Looks more fun" Look at the stage!

ザ・シャトルズ/The Shuttles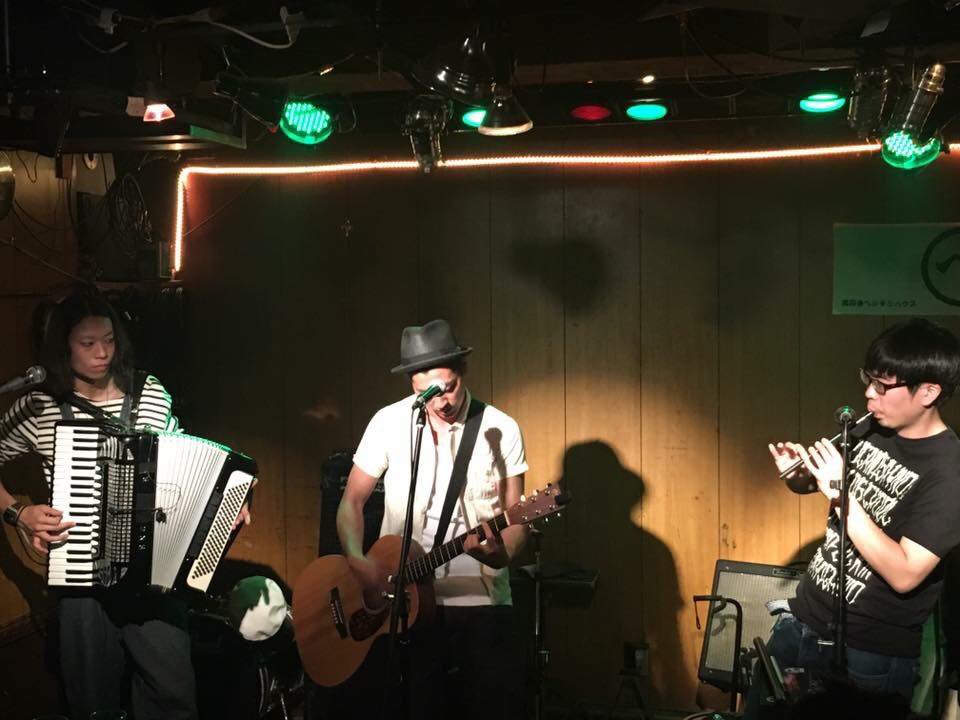 TADPOLE SPLASH/タッドポールスプラッシュ
TADPOLE SPLASH

TATSUUMI [Vocal]
YUTA [Whistles]
KEITA [Accordion, Chorus]

TADPOLE SPLASH/タッドポールスプラッシュ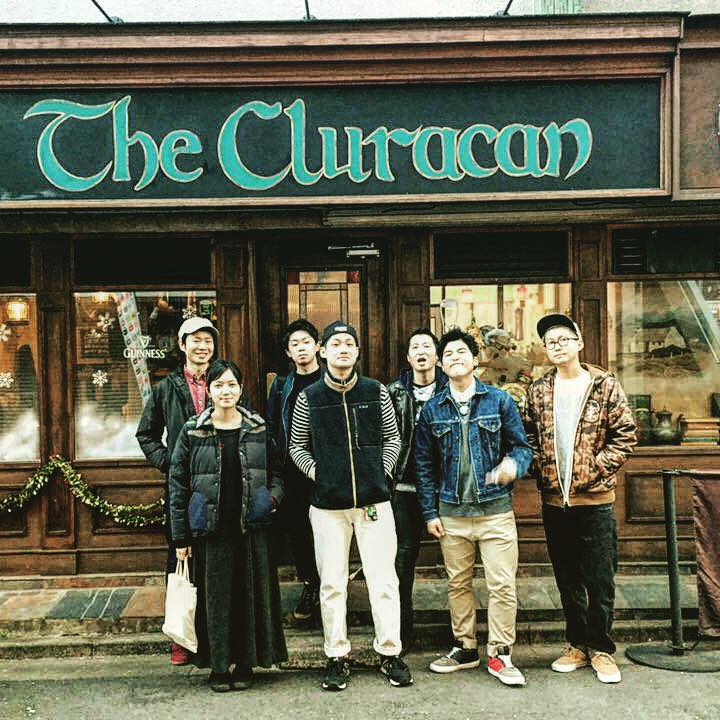 killbored life/キルボードライフ
From punk kids to party people! ! "It was formed in Tokyo somewhere in 2009 under the motto!
In addition to familiar instruments such as bagpipes and tin whistles, we adopted Latin percussion and challenged not only Irish, but also members such as Cumbia, Reggae and Japanese trad!
The aim is to create music that combines the punk spirits of the sound with those sounds, and adds the groove feeling of Club music as a spice.
viva la musica !!

killbored life/キルボードライフ