DEMAT! Kansai Celtic Music Festival 2014
room
Address
大阪府大阪市住之江区北加賀屋4丁目1−55
turned_in_not
Advance Sale
2000
turned_in_not
Tickets for today
2500
description
Event Details
Location
Studio Partita Namura Shipyard Site
OPEN: 12: 30 / START: 12: 30
ADV: 2000 / DOOR: 2500
DEMAT! Kansai Celtic Music Festival 2014
Demat! Kansai Celtic Music Festival 2014
Second demat on May 18th! Come to Kansai Celtic Music Festival!

PLease come to the second Kansai Celtic Music Festival on May 18th at Namura Zosen Atochi.

See you There!


The band player this time is
Featuring performances by

Brieg Guerveno (From France) From Brittany, France
Rock
Error while parsing data!
Error while parsing data!

Superbelle (from Paris and Dublin) From Paris and Dublin
Electro Irish Trad
Error while parsing data!

Revil'o
Error while parsing data!

Mohikan Family 's
Error while parsing data!

Samurai Celt Mine
Error while parsing data!

Les Korrigans

There are various events ...

May 18, 2014 (Sun)

STUDIO PARTITA Namura Shipbuilding Site
Namura Zosen Atochi

Kita-Kaya, Suminoe-ku, Osaka 559-0011, Japan 4-4-155 Namura Shipbuilding Site

TEL: 06-4702-7085

URL: http // www.namura.cc

access
Osaka Municipal Subway Yotsubashi Line, Kitakagaya Station Exit 4 10 minute walk

Access
10 minutes from Osaka Municipal Subway Yotsubashi Kitakagaya Station Exit 4


Opening live at STUDIO PARTITA from 12:30. The event will end at 21:30

Opening Live 12.30.

ADV. ¥ 2,000 DOOR ¥ 2,500 OPEN 12.00 START 12.30 CLOSE 21.30

[How to purchase tickets]
Where to buy Tickets?

-The Little Clover
Error while parsing data!

-Blarney Stone Umeda and Shinsaibashi.
Error while parsing data!

-Ands Tartines
Error while parsing data!

-CAFE BIGOUDENE
Error while parsing data!

-e +
Error while parsing data!
FamilyMart Famiport
Please purchase according to the purchase method of play guide.
Error while parsing data!

"DEMAT!" Information Contact

Error while parsing data!
Error while parsing data!

description
Performer details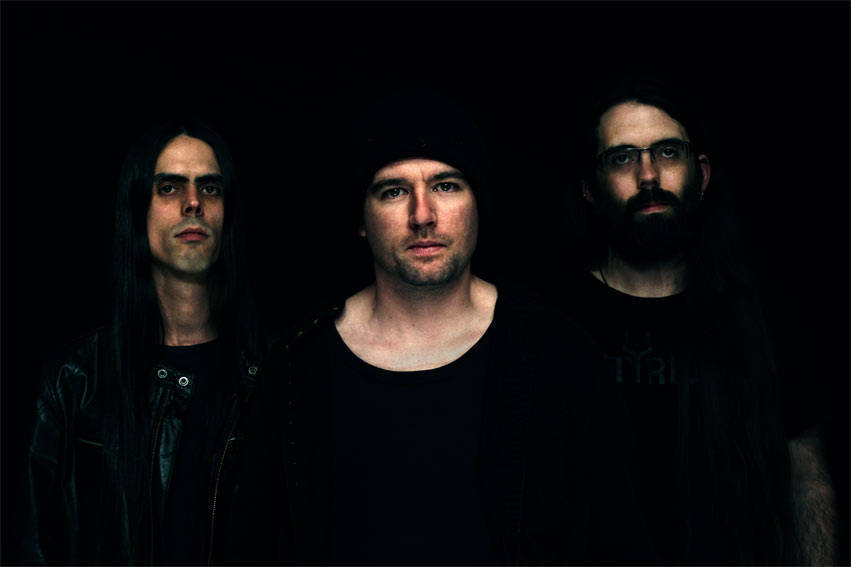 Brieg Guerveno
Brieg Guerveno, a singer-songwriter from the Brittany region of France, offers and influences music in a variety of genres from 70's folk rock to modern rock metal.
Lyrics written in Breton, in contrast to the melody, are engraved with feelings of pessimism and resistance to modern society.
A clear and inspiring singing voice leads us to the world of music he creates and the world of progressive rock.

In 2006, he began solo activities and released his first folk rock record "SedeR". Take his group and perform at Brest 2008, Pan Celtic Festival (Irlande), Dazibao, La Gallésie en Fête, le festival des Filets Bleus, le festival des Chants de Marin.
In 2011, the first album "Noziou Deiou" was released from Coop Breizh.
In 2012, the famous bassist Xavier Soulabail and drummer Joachim Blanchet joined in Breton Rock. In October, the free download record "Bleuniou ad distruj" was released and was a great success. Several months later, he received the "2012 Breton Record Best Award" from Brittany and France 3.
Brieg Guerveno and his group will gain even more momentum and bring innovation that will become a symbol of Brittany Rock's rebirth.

Brieg Guerveno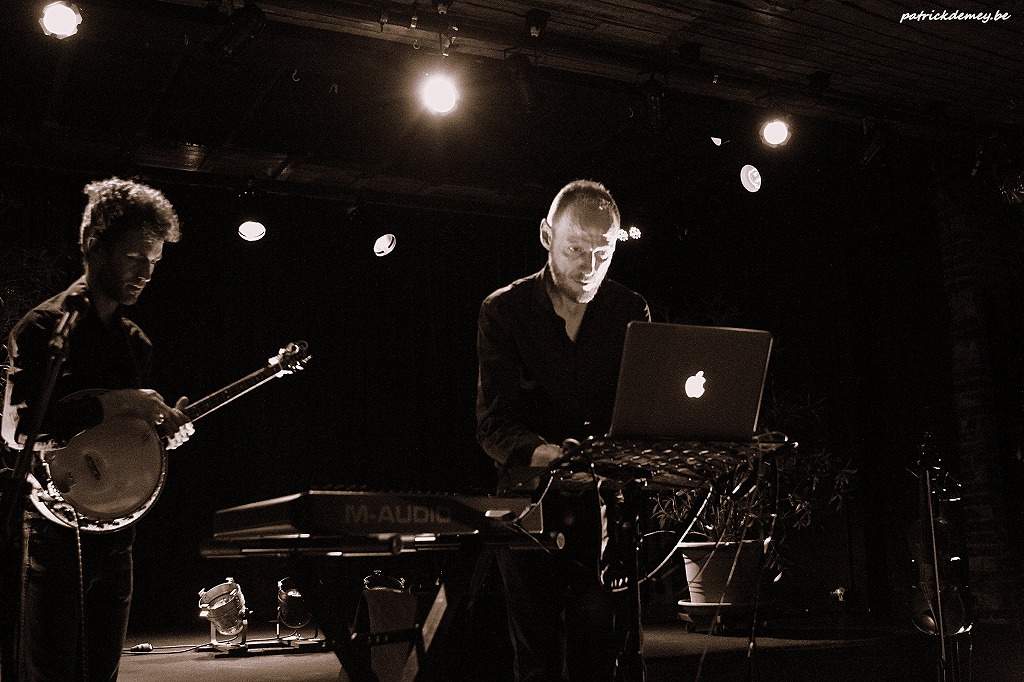 Superbelle
Add the power of breakcore, electro and jazz flavors to the essence of traditional Irish music and mix everything. Put this in a playlist and wait for the night. The music for "Super Bell" is now complete. It is full of vitamins and energetic. The smell of Paris's alley and Dublin's pub, a mixture of various genres and flavors, as if the nights of these two cities were combined. Anyway let's follow them. No matter how close you feel the music of "Super Bell", you still don't know where to go.

Superbelle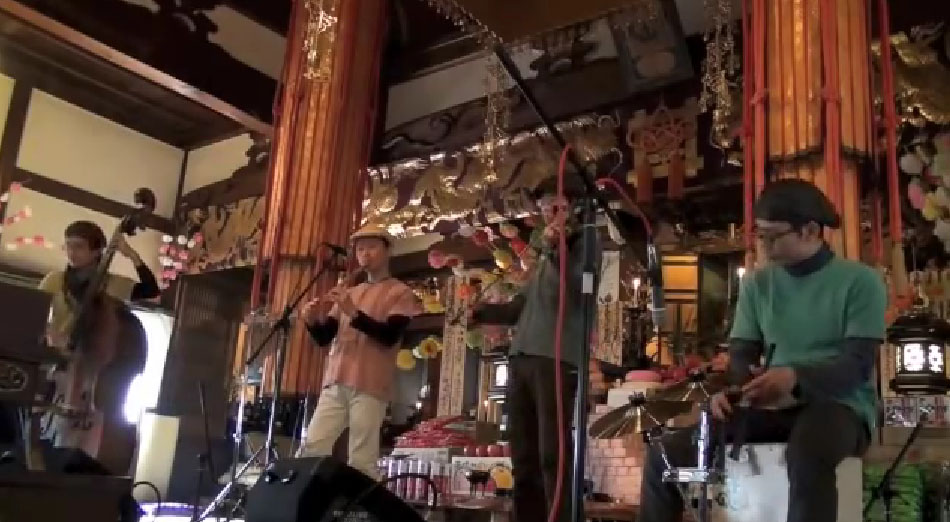 SAMURAI CELT MINE/サムライケルト マイン
A Japanese-made Celtic band led by Shunsuke Shimizu.

From being a Japanese and living and traveling abroad for a long time

The music born is full of world emotions.



Using instruments such as Flute & Whistle, Contrabass, Cajon

The inexhaustible vertical and horizontal sound that is not bound by Celtic music is attractive.



Currently working in Kyoto, the ancient capital of Japan.





July 2006 1st Album "Minability" released

October 2008 2nd Album "ethno" released

July 2013 3rd Album "Sekaiju" released

SAMURAI CELT MINE/サムライケルト マイン

Revili'O/レビリオ
A folk rock band based on Irish, Old American trad and Alt.Country.
There are basically six members, but the organization is often changed by live performances.
With a small number of people, the rustic and earthy atmosphere has been pushed to the front, and the activities of 6 people are differentiated.
By the way, there are wide differences in age and place of residence among members.
Formed in 2012 after predecessor JAD, Thy County.
In 2011, two people, Takeshi Nohara and Jun Kanno, originally made songs and performed live performances. In the spring of 2012, Kiri Mochida and Daisuke Yamazaki (both former JAD) joined.
Taking this opportunity, the band is officially named Revili'O. The etymology is coined by Nohara.
A few months later, I happened to meet Daiki Takagi (former Haggis) who happened to meet after a live in Osaka, and joined on the spot.
For a while, he was active in the organization without percussion instruments, but soon after entering 2013, Masanori Yamamoto called out after performing at the Irish Pub. Join as it is.
To the present.

Revili'O/レビリオ