Celtic event
my_location
Location
​windward ocean club
room
Address
兵庫県西宮市西波止町1-2
turned_in_not
Advance Sale
2500
turned_in_not
Tickets for today
3000
description
Event Details
Location
Windward ocean club
OPEN: 13: 00 / START: 13: 00
ADV: 2500 / DOOR: 3000
★ ☆ ★ Celtic Music Festival 2013 Windward Ocean Club ★ ☆ ★

Tickets on sale from today at:

THE BLARNEY STONE (shinsaibashi)
MURPHYS
THE LITTLE CLOVER
ANDS TARTINES
CAFE BIGOUDENE

■ Date: 05/25 sat 13.00-21.00
■ Place: windward ocean club
1-2 Nishihasamecho, Nishinomiya City, Hyogo Prefecture
■ Phone number 0798-33-9000
■ TEL: 0798-33-9000
■ Fee: FEE ADV 2500 yen / DOOR 3000 yen
■ Website: www.celticmusicfestival.net
■ Info: info@kansaibreizh.com

Bands information:

MAC FIDDLES 14.00
McFeedles is a traditional music band active in the Kansai region of Japan. Each member's culture takes over and plays traditional music such as tissue, Irish, French, Eastern European and Japanese. I sing songs from Japan, America, China, England and Hawaii.
Members: Atsuko Kasamura (fiddle), Jay GREGG (guitar, fiddle) Felicity GREENLAND (vocal, bodhran, whistles)

MacFiddles is a traditional music band based in Kansai, Japan. Between us we play and sing Irish, Scottish, English, French, Eastern European and Japanese music and songs in Japan, USA, China, England and Hawaii.
Our members are: Atsuko KASAMURA (fiddle) Atsuko KASAMURA (fiddle) Jay GREGG (guitar, fiddle) Felicity Greenland (vocal, bodhran, whistles)

LES KORRIGANS 15.00
Even today, dance parties are held in various parts of France. A French dance party is also held in Japan, and the "Korrigan" was formed there.
Members who love Celtic music such as Irish music gather and play music that can be danced at a dance party ♪

"In today's France, the culture of traditional- and ballroom dancing is alive and well.
We founded our band «The Korrigans» with the objective to help spread this dancing culture to Japan. "
We love above everything else to gather with lovers of Irish and other Celtic musics, and
playing tunes to make people dance.

NEKO MODAL 16.15
Cat modal
I play Irish music.
After being formed in 2007, it was revived in 2011 after a one-year blank following the members' love. I'm trying to arrange music using the rhythm of Irish music.
Members
Akio Kumamoto – flutes, whistles, uilleann pipes, bouzouki, bodhrán
Tomofumi Inoue-fiddle, piano, keyboards

We are an Irish music band founded in 2007. After a one-year break, we started performing together
again in 2011. We sing Irish tunes and play Irish music with all our hearts.

SAMURAI CELT MINE 17.30
A Japanese celtic band led by Shunsuke Shimizu. A sound that makes you feel the warmth and kindness of wood even in the intensity and the slyness of music using wooden instruments such as Flute & Whistle, Fiddle, Wood-bass, Cajon.
Currently active in Kyoto, the ancient capital of Japan.

Led by Flute player Shunsuke Shimizu, Samurai Celtic Mine is a celtic music band with a Japanese soul.
They use the flute and the whistle, fiddle, wood-bass and Cajon, to make a powerful, moving music whose harshness is tempered by the softness of the wooden instruments.

MOHIKAN FAMILY'S x REVILI'O 19h30
【profile】
[MOHIKAN FAMILY'S]
Tin whistle, accordion, vocal, gut guitar, wood bass
Acoustic clock that is active mainly in Osaka.
Kband.

Irish, Gypsy, Celtic, Cretzmer, Flamenco, Muset, etc.
Based on European traditional music, rock, Latin and many others
We are developing world mixture music with elements.

Without getting bored with rocks, etc.
Experience the comfort of tick!
Using this as a starting point, experimental acoustic fusion was attempted and a new acoustic music
Aiming at the current state of progress.

[Revili'O]
Revili'O Formed in 2012 after passing through the predecessor JAD and Thy County.
Indie working with original music and cover based on the elements of Irish and Blueglass
Fork Band.

Indie working with original music and cover based on the elements of Irish and Blueglass

MOHIKAN FAMILY'S x REVILI'O
Profile
[MOHIKAN FAMILY'S]
Mohikan Family's is an accoustic rock band performing in the heart in Osaka.
It brings together 6 musicians playing Gut guitar, Tinwhistle, Accordion, Woodbass, drums,
and a singer.
They tap into traditional music from all over Europe, going from Celtic (especially Irish) music to Gipsy-
and Klezmer music, Flamenco, and French musette.
The base of their music is rock and latin, with which they blended all other influences to produce
their own brand of Mixed World Music.
Without relying on the standarts of rock, they strive to produce a constantly evolving, harmonious
yet experimental music.

[Revili'O]
Revili'o were known until 2012 as «JAD, Thy County».
They are an indie folk band performing original tunes with Irish Bluegrass as their core inspiration.

-------------------------------------------------- ---------------------------------

Ticket Ticket Dealer / Where to Get Tickets

THE BLARNEY STONE

Address:
542-0083
Osaka City Chuo Ward
2-5-27 Higashi Shinsaibashi
Koda Building B1
B1 Kohda Bldg
2-5-27 Higashi Shinsaibashi
Chuo-ku
Osaka 542-0083
Phone:
06-6484-2220
Email:
Error while parsing data!
Opening Hours:
Monday-Thursday
5:00 pm-1:00 am
Friday-Saturday
5:00 pm-5:00 am
Sunday
5:00 pm-1:00 am


MURPHY

Address:
1-6-31 Higashi Shinsaibashi, Chuo-ku, Osaka
Lead Plaza Shinsaibashi 6F
Lead plaza 6F
1-6-31 Higashi Shinsaibashi,
Chuo-ku, Osaka
Phone:
06-6282-0677
Open Hours:
14: 00-01.00 (sun-thu)
14: 00-03.00 (fri-sat)
Holidays


& 'S TARTINES

Address:
Osakaya New Shimmachi Bldg.3rd Floor
1-2-6, Shinmachi, Nishi-ku,
Osaka, Japan550-0013
Phone:
06-6535-0480
Open Hours:
17:00-24:00
close Tuesday (Tue)


OSAKA SALON

address:
1-9-33 nishi-ku
ITACHI-BORI
OSAKA
web Site:
Error while parsing data!


THE LITTLE CLOVER

address:
Osaka City Chuo-ku Sennichimae 2-3-9 Misono Building 2F 207
207 Misono bldg, 2F 2-3-9 Sennichimae Chuo-ku,
Osaka-shi, Osaka, Japan 542-0074
Open Hours:
Mon-Thu: 5pm-late
Phone:
080-3785-0454


CAFE BIGOUDENE

address:
542-0081
4-8-1, Minamisenba, Chuo-ku, Osaka-shi, Osaka
CHUO-KU MINAMISEMBA 4-8-1
Osaka-shi, Osaka, Japan 542-0081
Open Hours:
mon-sun: 11:00-23:00
Phone:
06-6226-8057


THE GAEL IRISH PUB

address:
Higashiyama Ward
236
2F Ōtō Bldg,
Nijūikken-chō Higashiyama-ku Yamatoōji-dōri agaru,
Shijō
Open Hours:
5 pm-1am, later Thu-Sun
Phone:
075 525-0680
Web Site:
Error while parsing data!


DUBLIN

address:
604-0924
Millennium Oike Building 1F and 2F entering the east of Kawaramachi, Oike Street, Nakagyo-ku, Kyoto, Kyoto
1F2F Millenium Oike Bldg
Kawaramachi-higashiiru, Oike-dori
Nakagyo-ku, Kyoto, 604-0924
Open Hours:
Mon-Sat 17: 00-2: 00
Sun-Ph 16: 00-1: 00
Phone:
075-241-9155
Web Site:
Error while parsing data!


CAFE DE PARIS

address:
1-7-21 Yamamoto-dori, Chuo-ku, Kobe, Hyogo
hyougo-ken kobe-shi chuoku yamamoto-dori 1-7-21
Kobe-shi, Hyogo, Japan
650-0003
Open Hours:
10:00-22:00
Phone:
078-241-9448
Web Site:
www.http: //cafe-de-paris.jp/


HOB GOBLINS

Address:
Kondo Building 7F, 4-3-2 Kanocho, Kobe City, Hyogo Prefecture 650-0001
7 / F., Kondo Bldg.,
4-3-2 Kano-cho, Chuo-ku,
Kobe, Hyogo-ken, 650-0001, Japan
Open Hours:
Monday – Saturday 5pm – Late
Sunday 12pm (noon) – Late
Phone:
078 325 0830
Web Site:
Error while parsing data!
Mail:
Error while parsing data!


A LA MAISON DE JEAN-PAUL

Address:
Nishinomiya City Koshien Exit 3-10-10
Nishinomiyashi kosienguchi 3-29-10
Phone:
0798647719
Open Hours:
Lunch: 11.30-14.30
Dinner: 17.30-22.00

description
Performer details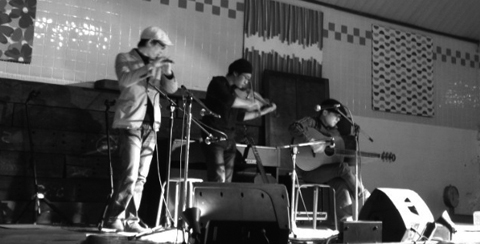 猫モーダル
I play Irish music.
After being formed in 2007, it was revived in 2011 after a one-year blank following the members' love. I'm trying to arrange music using the rhythm of Irish music.

Akio Kumamoto – flutes, whistles, uilleann pipes, bouzouki, bodhrán
Tomofumi Inoue – fiddle, piano, keyboards

猫モーダル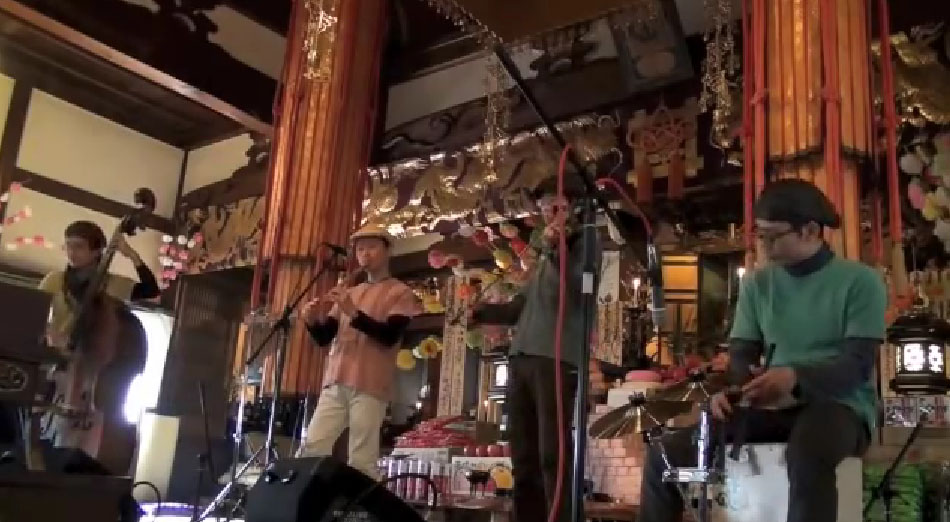 SAMURAI CELT MINE/サムライケルト マイン
A Japanese-made Celtic band led by Shunsuke Shimizu.

From being a Japanese and living and traveling abroad for a long time

The music born is full of world emotions.



Using instruments such as Flute & Whistle, Contrabass, Cajon

The inexhaustible vertical and horizontal sound that is not bound by Celtic music is attractive.



Currently working in Kyoto, the ancient capital of Japan.





July 2006 1st Album "Minability" released

October 2008 2nd Album "ethno" released

July 2013 3rd Album "Sekaiju" released

SAMURAI CELT MINE/サムライケルト マイン

Revili'O/レビリオ
A folk rock band based on Irish, Old American trad and Alt.Country.
There are basically six members, but the organization is often changed by live performances.
With a small number of people, the rustic and earthy atmosphere has been pushed to the front, and the activities of 6 people are differentiated.
By the way, there are wide differences in age and place of residence among members.
Formed in 2012 after predecessor JAD, Thy County.
In 2011, two people, Takeshi Nohara and Jun Kanno, originally made songs and performed live performances. In the spring of 2012, Kiri Mochida and Daisuke Yamazaki (both former JAD) joined.
Taking this opportunity, the band is officially named Revili'O. The etymology is coined by Nohara.
A few months later, I happened to meet Daiki Takagi (former Haggis) who happened to meet after a live in Osaka, and joined on the spot.
For a while, he was active in the organization without percussion instruments, but soon after entering 2013, Masanori Yamamoto called out after performing at the Irish Pub. Join as it is.
To the present.

Revili'O/レビリオ