Event management event 4DAYS
my_location
Location
​オンジェム
room
Address
大阪市中央区西心斎橋1-4-5御堂筋ビル11F
turned_in_not
Advance Sale
3300
turned_in_not
Tickets for today
3800
description
Event Details
Location
Ongem
OPEN: 15: 00 / START: 17: 00
ADV: 3300 + 1DRINK / DOOR: 3800 + 1DRINK
Price Advance ¥ 3300 + 1DRINK On the day ¥ 3800 + 1DRINK

* Advance ticket sales will be sold at partner stores. In addition, we accept separate e-mail reservations for customers coming from far away.
As soon as it is decided, detailed information will be announced on the site.

* Admission will be on a first-come, first-served basis on the day, and it is expected that traffic will be very crowded. Also, there may be restrictions on entry near the START time, so please come at the OPEN time.

SAVE THE NOON Contact: E-MAIL: info@savethenoon.com / Temporary telephone line: 090-9257-8756
(It may not be possible to respond immediately to details such as the artist's appearance time and event details. For inquiries about detailed contents, please use the e-mail.)




7/14 SATURDAY OPEN 16:00 START 17: 00 ~ CLOSED 24:00
DJ
Takkyu Ishino: CALM: Koji Kubota: Toshiharu Aoyama: Kazumoto Nakamura: Sugiurumn: KIHIRA NAOKI: SECRET GUEST: and more
2nd
Gakuji "CHABE" Matsuda: TA-1 : AS USUAL DJ`s: ELELEL DJ`s: TIMISOARA DJ`s: Amateur Night DJ`s: and more




7/15 SUNDAY OPEN 15:00 START 17: 00 ~ CLOSED 24:00
LIVE
RFD tuned by SOLMANIA: SECRET GOLDFISH: YOUR SONG IS GOOD: HOT HIP TRAMPOLINE SCHOOL: PUG27: Cats and Owls. Tags: THE car: and more
2nd
[World Standard & Freedom Time]
Tatsuo Sunaga: KYOTO JAZZ MASSIVE (Shuya Okino & Yoshihiro Okino): DJ KAWASAK: DJ YOKU feat, TeN (A Hundred Birds)
Kujiro Sakurai (Milford Sound): LOW KICKS (from Carmela): MOHIKAN FAMILY 'S

Freedom Time DJ's: World Standard DJ's: BOSSANOVA underground DJ's: SOULIGHTS DJ's
OSAKA SKANKIN`NIGHT DJ's: BLITZ AND SQUASH BRASS BAND




7/16 MONDAY (HOLIDAY) OPEN 15:00 START 17: 00 ~ CLOSED 24:00
SAVE THE NOON feat MEATBOX Records: AUTORA new album "OLGOI KHORKHOI" release memory.
LIVE
AUTORA: DORUMNO: THA BLUEHERB: TOKYO NO1 SOULSET: SAWAGI: Rhyme union feat win & HI-KING: DONUTS DISCO DELUX: OORUTAICHI and more
DJ
DJ DOC.HOLIDAYaka Tatsuo Sunaga: KURANAKA 1945: JUDO
2nd
[MIDI_sai] KA4U: GULPEPSH: DJ Shabushabu: DISTEST: SHAKA-ITCHI
and more




7/17 TUESDAY OPEN 16:00 START 18: 00 ~ CLOSED 24:00
LIVE
EGO-WRAPPIN ': Seiko Ito: DUBMASTER X: TICO feat CHIEKO BEAUTY & Yoshie Nakano: Tabito Nanao: SPDILL: Reitaro Bizarre: THE CREAMS: DODDODO: Tomoe Ura ・ Emerson Kitamura ・ Naotaka Takatsu and more
DJ Kubota Takeshi: NAKATANI (CRACKER JACKS): DJ KAYANO: DJ ALTZ: KANAYAMA: SAK-DUB-I: METAL NIGHT DJ`s: BLUES NIGHT DJ`s and more



1F-5 Midosuji Building, 1-4-5 Nishi-Shinsaibashi, Chuo-ku, Osaka MAP (next to Shinsaibashi OPA) MAP Tel.06-6243-0089

http://www.onzi-eme.com [Official Site]
http://www.onzi-eme.com/i [Mobile Site]
http://ameblo.jp/onzieme/ [Official Blog]
http://twitter.com/onzi-eme [Official Twitter]

* Admission is not allowed for children under the age of 20. Please be sure to bring and present an ID with a photo on your visit. If you do not have one, we will refuse admission. Please note that tickets will not be refunded at that time.
* Live & Bar 11 aims to provide a space where you can enjoy the fusion of music, fashion and art. We will refuse subsequent visits to customers who have experienced troubles such as violence or inconvenience.

description
Performer details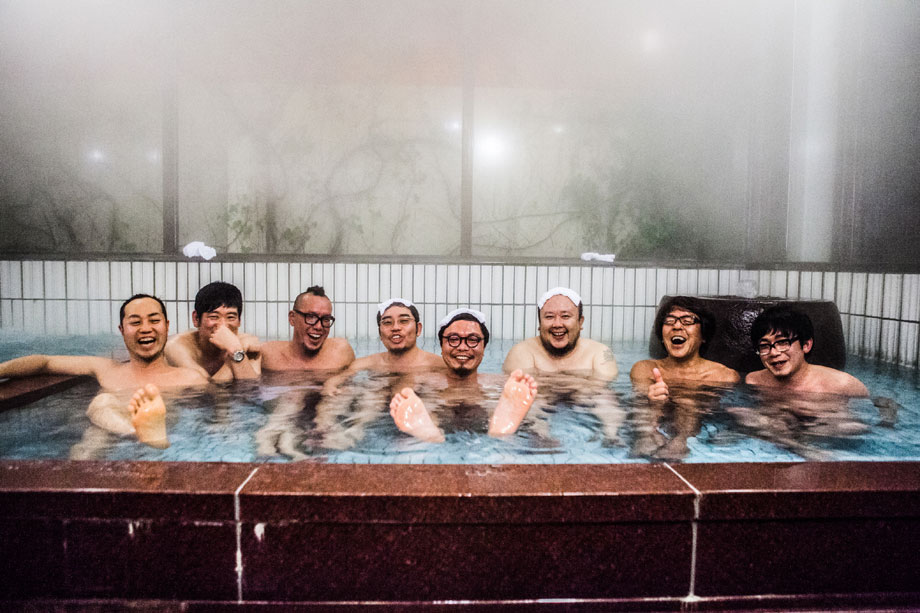 pug27/パグ・ニジュウナナ
Formed in Osaka in 2001.
Eight members of the elite team (laughs) who have been heavily involved in the Kansai club scene.
A rhythm corps with a strong rock-like element, which tries to play reggae, Latin and jazz, creates a unique pug27 sound. 16 years after the formation of the band, he is only middle-aged and is now playing an active role mainly in the Kansai region with a "nice performance with a combination of looseness and heat" that can only be given to older people!

pug27/パグ・ニジュウナナ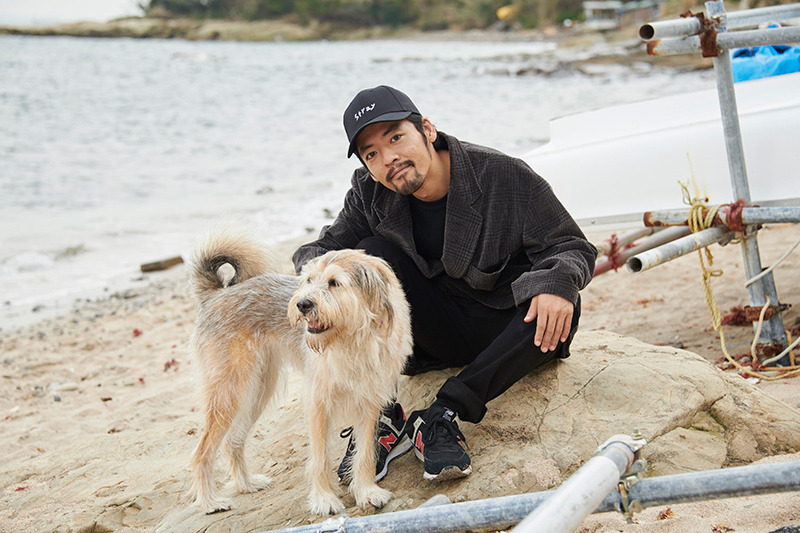 七尾旅人
A singer-songwriter born in '79. Since the debut of '98, works such as "911fantasia", "Little Melody" and "Soldier A" have been released, and "Rollin 'Rollin" and "Circus Knight" have been smash hits. It continues to create long and memorable stages with a unique live performance. As an improvised performer, he continues to give crustal movements to alternative scenes by organizing a unique organization such as "Hundred Kumite", which is an impromptu confrontation with all the co-stars. In addition, we will pursue songs with a creative approach, such as beatboxers, choirs, and projects with only vocalists including animals and insects. Using the distribution system DIYSTARS that has been involved in the development, [DIY HEARTS Great East Japan Earthquake Relief Recruitment Project] and [DIY WORLD] to open distribution circuits by recruiting works from poor and conflict areas around the world are established.

七尾旅人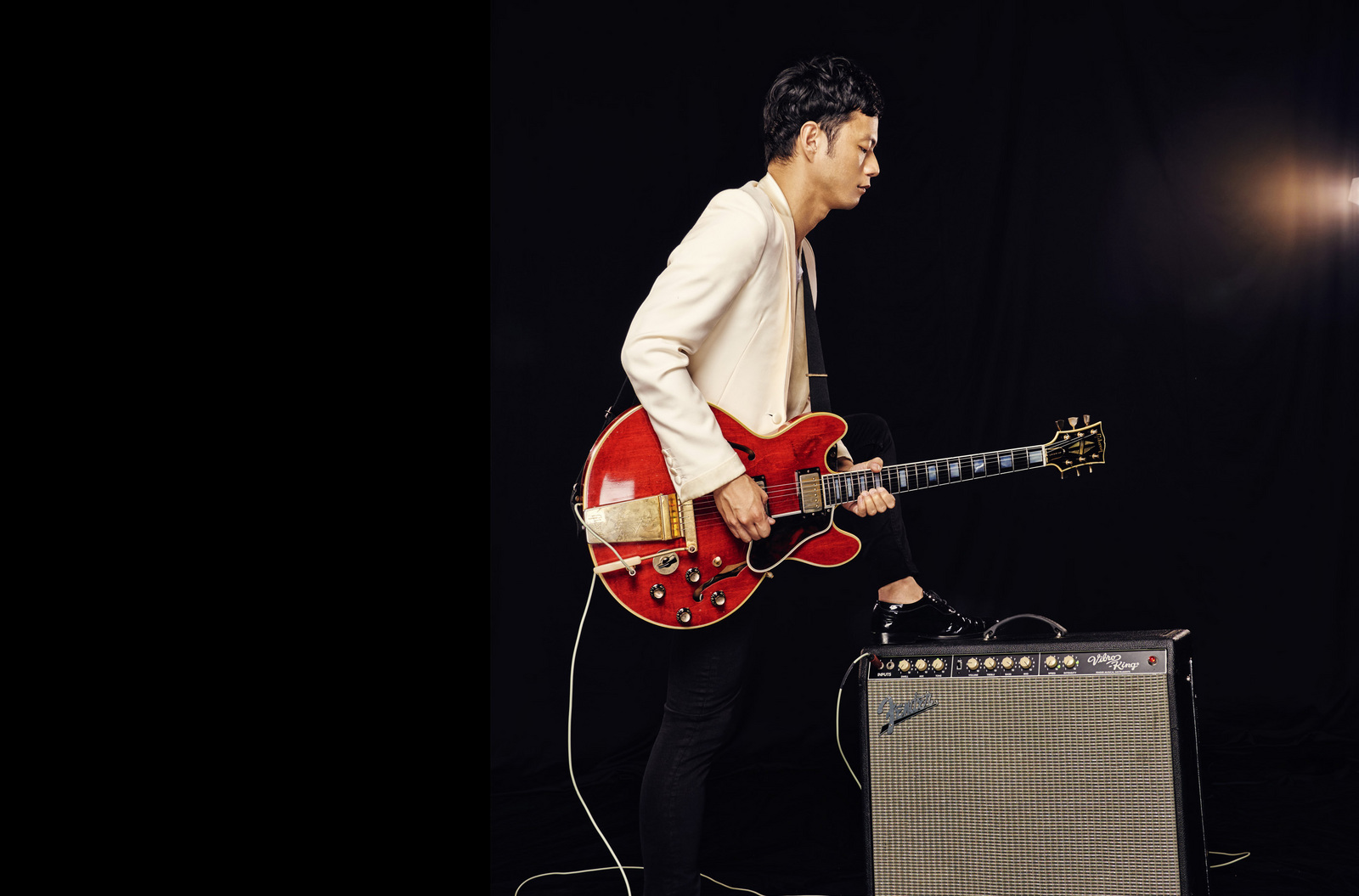 奇妙礼太郎
Familiar with "Daikon! Carrot! Rock and Roll! Let's do it! ~", A band man and rock vocalist who is also active as a vocalist of Strange Reitaro Travel Swing Orchestra and Animation.
In addition to the original, the solo live performed by narration is accompanied by a cover song rich in repertoire.
Singing from a muddy and straightforward rock and roll to a love and humor folk, he mesmerizes people with a little crying voice and a bare soul.
In 2013, the first nationwide tour was conducted, and "HOLE IN ONE" was released only at the live venue.
In 2013, a genius band started at the end of the year.
In October 2014, he succeeded in a one-man live at the Shibuya Public Hall with a travel swing orchestra. With a one-man live at the Misono Universe on April 01, 2016, the Bizarre Reitaro Travel Swing Orchestra was dissolved.
On May 07, an annual bullet-in one-man live was held at the Ueno Onshi Park outdoor stage.

Genius Band website http://tensaiband.com
Strange Reitaro Travel Swing Orchestra website http://travelswing.jp/
Strange Reitaro website (http://kimyoreitaro.com)

奇妙礼太郎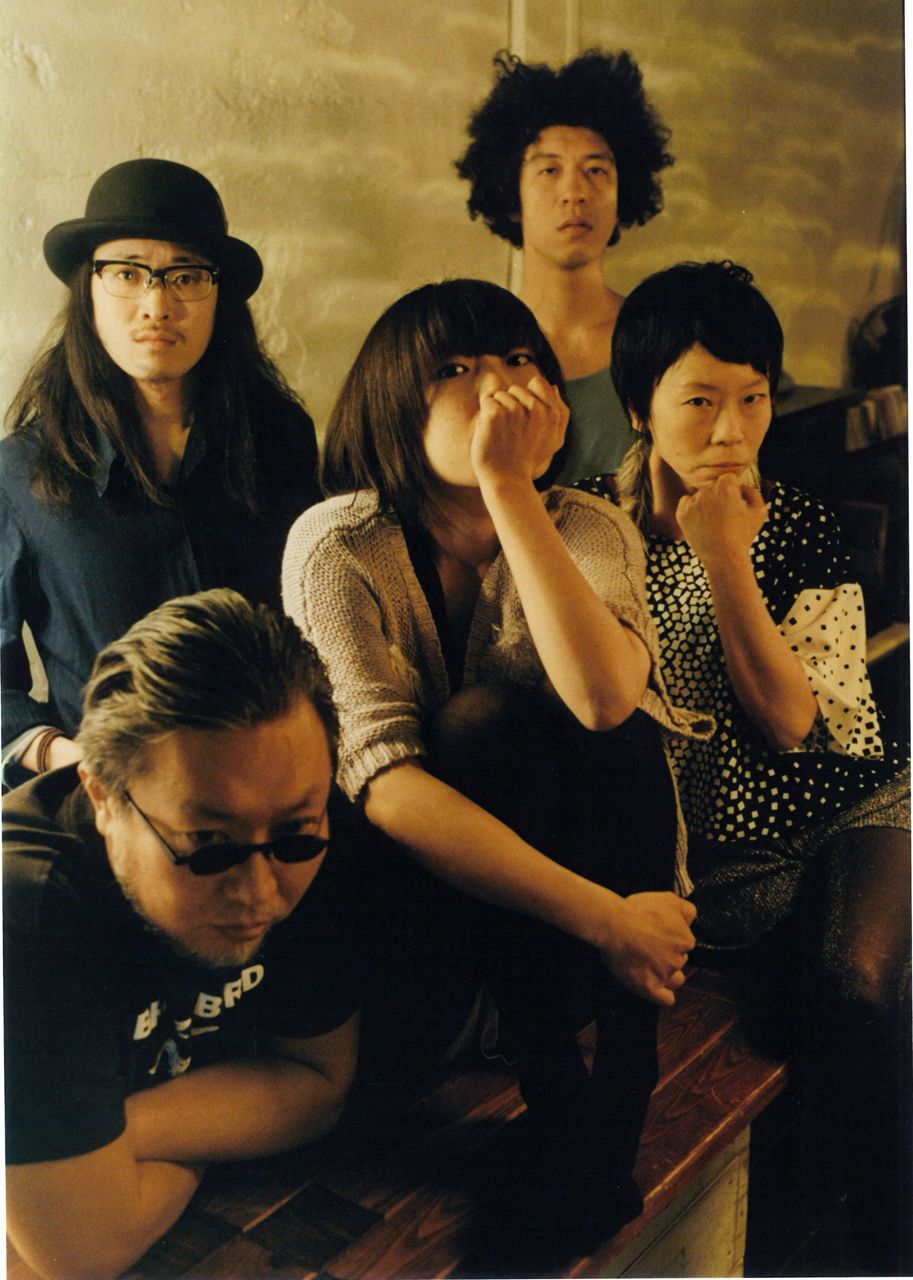 DODDODO/ドッドド
Sampled by connecting various pieces of sound, developed a unique world, and has been active as a solo artist DODDODO or DODDODO BAND since 2011. Set activities started.
The band set is not just developing DODDODO's song world with Makoto Inada (BASS), Masako Nakao (VIOLIN), Keiko Matsunaga (CLARINET), Kaoru Wada (DRUMS), and is pursuing the original as a band.

DODDODO/ドッドド