my_location
Location
KINGCOBRA SQUAT
room
Address
大阪市中央区西心斎橋2-18-7
turned_in_not
Advance Sale
1500
turned_in_not
Tickets for today
2000
description
Event Details
Location
KINGCOBRA SQUAT
OPEN: 18: 30 / START: 19: 00
ADV: 1500 / DOOR: 2000

Cutty Sark (from Juggling DUB's)
GAROTA
MOHIKAN FAMILY'S
OINK (TOKYO)


Shinji (ROCKET LAUNCHER)
PSYCHO-DON !!
REiNA
FUMINN (Drink'em All)


HIGE TO MITSUAMI


ROCKET LAUNCHER
Error while parsing data!

KING COBRA
Error while parsing data!

description
Performer details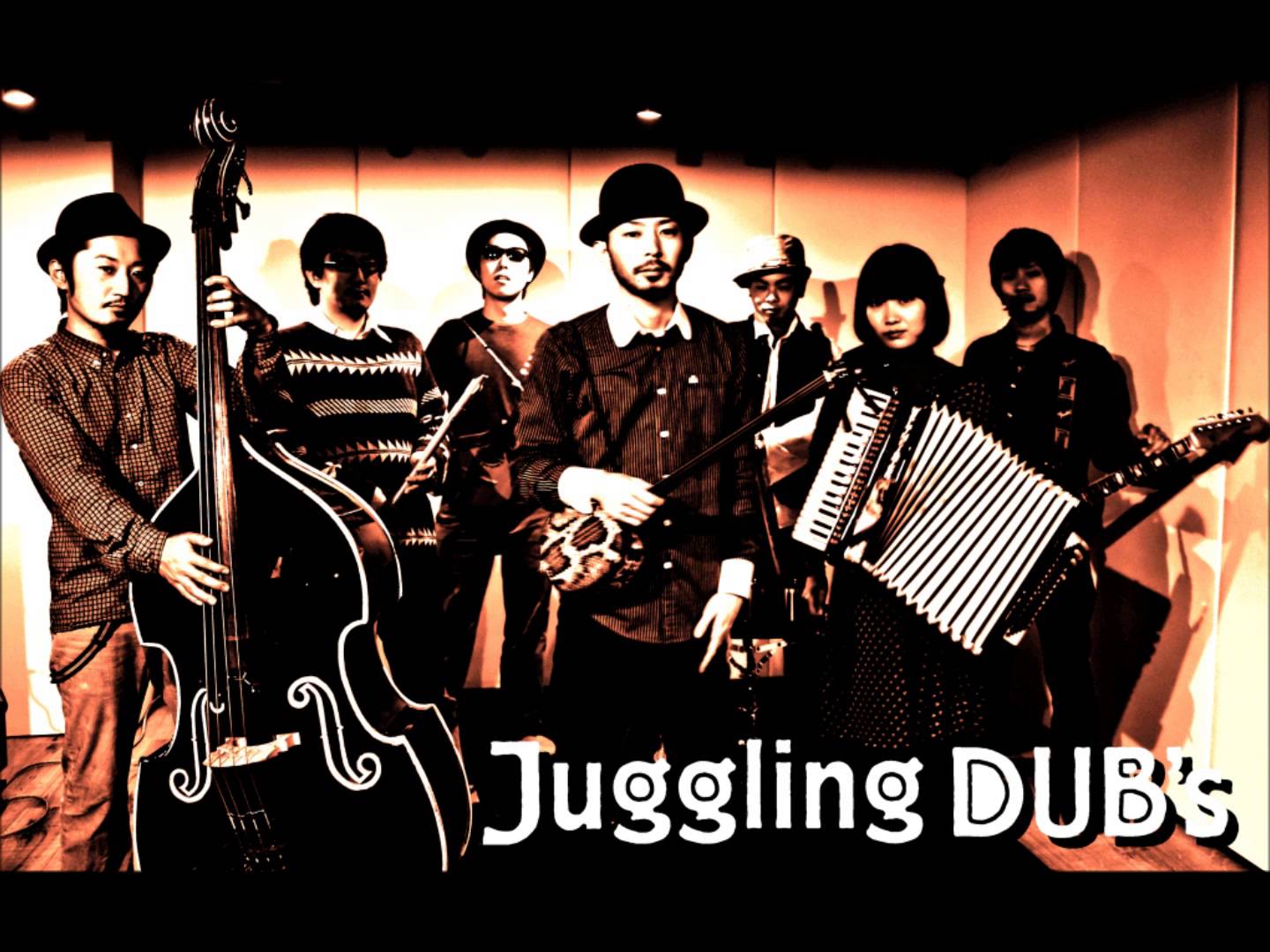 JUGGLING DUB'S/ジャグリングダブス
MEMBER
Vocal, Sansen: SHINYA YASUDA
Tin Whistle, E. Baggpipe: MASAHIRO AOKI
Accordion, Chorus: YUKO KATAYA
Guitar, Chorus: YU-KI SUGAHARA
W.Bass, Chorus: SINGO
Drums: MASATO HAYASHI


An omnidirectional lyrical acoustic band using traditional musical instruments such as sanshin, accordion, mandolin and tin whistle.
Activities started in 2008.
So far, the 1st single "Moonlight of the moonlit night / melody with wind" (2009) and 2st single "Treasure Island / Haguretori" (2010) have been announced.
With the singing mind in mind, we aim to be a progressive music while incorporating various music styles such as world folk songs, traditional music, blues, rock and pop, with Irish and Okinawan music as the axis.

JUGGLING DUB'S/ジャグリングダブス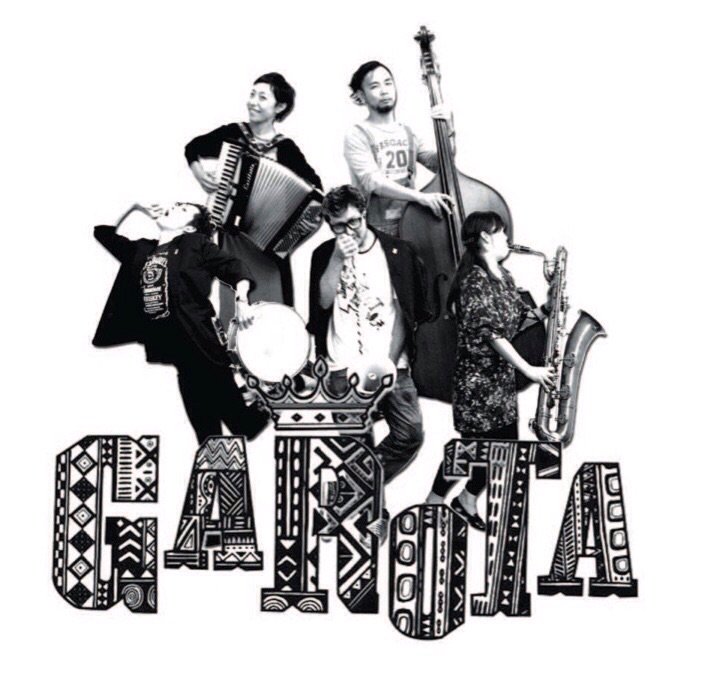 GAROTA/ガロタ
GAROTA .... 5 people formed in 2011
Girl in Portuguese and hanged in iron in Czech.
Based on gypsy and folk music,
Exotic alley, dim bar, breathing at midnight ...
Play the scenes and everyday life of the city with unique sounds.
A music brigade that travels by ear from Osaka.

 member
Eiichi Kishimoto ... guitar, vocal, turntable etc
Takaomu ... wood base, chorus, synthesizer etc
Ryohei Toda ... drums, chorus
Kayoko Matsumura ... Accordion
Shinobu ... Baritone Sax

GAROTA/ガロタ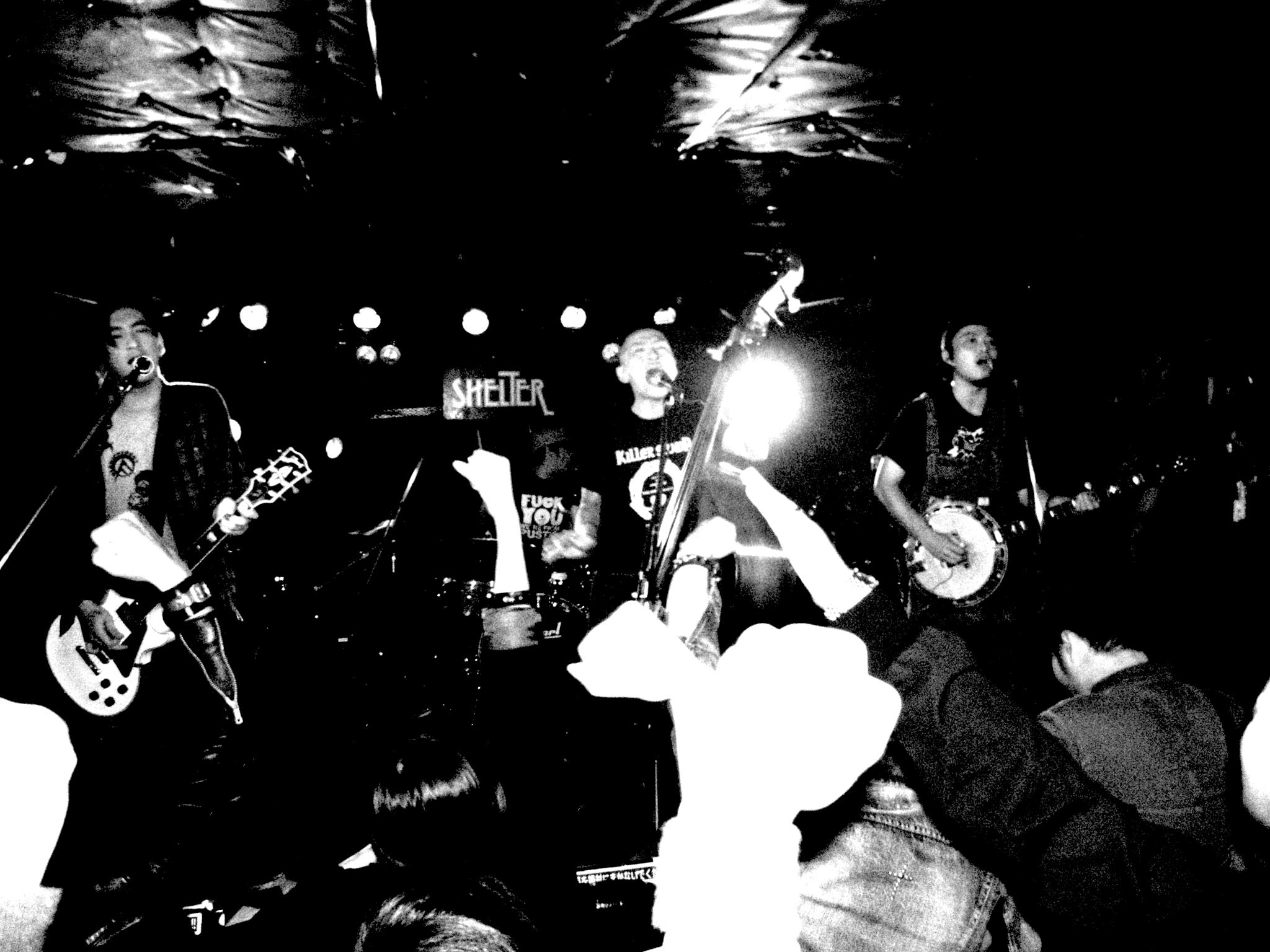 OINK/オインク
Yoh: vo & bass
So-Ne: drums
Sugi: guit
Kishi: banjo & bagpipe

In 2004, after the release of V.A "ROTAR ARE GO vol.3" (Rumbaral Rec) 7inch "Date / Monto" (Galactic), the Acoustic & Traditional Corps left.
Participated in 2005 V.A "Green Anthem" with three pieces of bagpipes. Participated in V.A "RUSTIC STOMP2009" in 2009 after further member changes.
Participated in V.A "Never trust a friend" (DIWPHALANX RECORDS) in 2010! The first album "RIN-KAKU" is also released from DIWPHALANX RECORDS! !
National tour with a rustic singalong number!
The last live of 2014.10.05 was dissolved.

OINK/オインク