Drink'em All 10th Anniversary -V.A./KILLER STOMP Release Party !!!-
room
Address
大阪市中央区西心斎橋2-10-34 心斎橋ウエスト363ビル B1F
turned_in_not
Advance Sale
2000
turned_in_not
Tickets for today
2500
description
Event Details
Location
CLAPPER
OPEN: 15: 30 / START: 15: 30
ADV: 2.000 (+ 1D) / DOOR: 2.500 (+ 1D)
DJ:
・ Drink'em All (SHIGEKI / INAOKA / YAZAKI / FUMINN / MILKY / TOBITA / NAKANO)

[HP] http://www.drinkemall.com/
[Twitter] http://twitter.com/KILLERSTOMP
[BLOG] http://ameblo.jp/drinkemall/

・ Shinji (ROCKET LAUNCHER)
・ TAKASHI (Treasure hunting night)


Band:
・ Ballad Shot
・ CAVE GAZE WORLD
・ JOY RIDE
・ MOHIKAN FAMILY'S
・ OLEDICKFOGGY
・ Rock'n'TASUKE'Roll & THE CAPTAIN $ WING
・ Banquet main office
・ Wakaba


RUSTIC STOMP. IRISH. COUNTRY. GYPSY. BALKAN. KLEZMER. CARIB. LATIN. BASQUE. MESTIZO. OLD TIME JAZZ ...
NEW WAVE OF WORLD MUSIC for YOUNG PUNK GENERATION


"V.A. / KILLER STOMP" Now On Sale !!!
* Venue limited "Drink'em All Goods" sold at the event venue !!!

TICKET INFO:
Drink'em All drinkemall2001@gmail.com
OSAKA AMERICAMURA CLAPPER 06-6213-6331
12/1 ~ ON SALE !!!!!

description
Performer details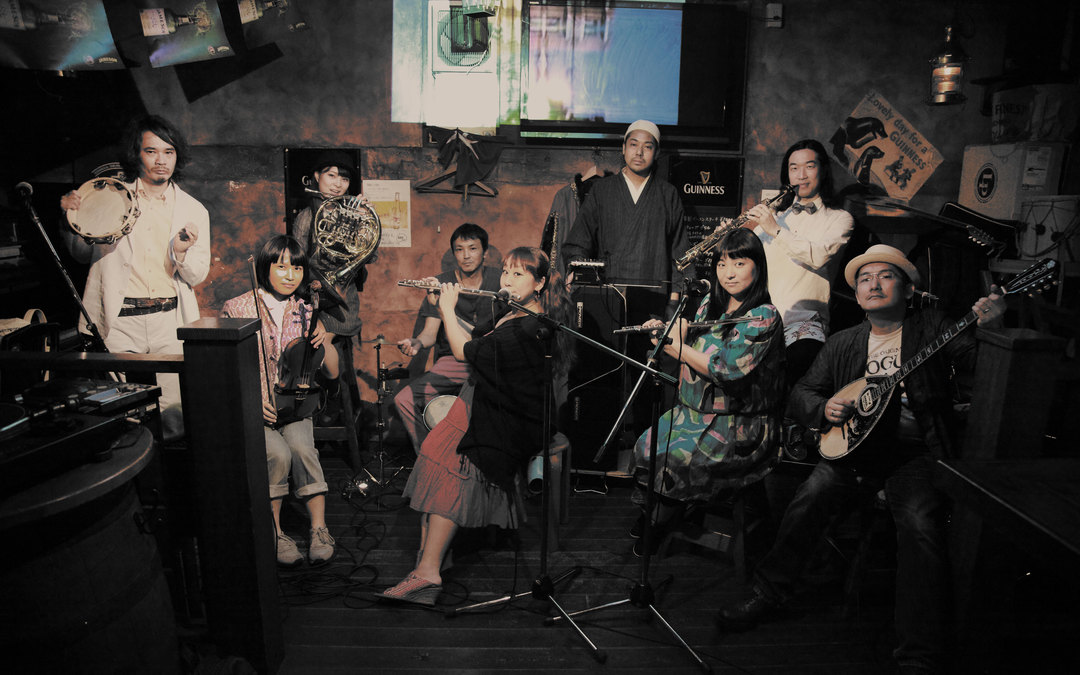 CAVE GAZE WORLD/ケイブケイズワールド
CAVE GAZE WORLD is Japanese Ethno Techno and Break Beats group formed in 2010.In Tokyo club scene, during deployment a live dance, video and music is fused.

Breakbeats & techno unit formed by the chair of Cave Gaze Wagon with the aim of fusing European trad and electro based on Polka, Celtic music, Klezmer, Vulcan music, etc.

CAVE GAZE WORLD/ケイブケイズワールド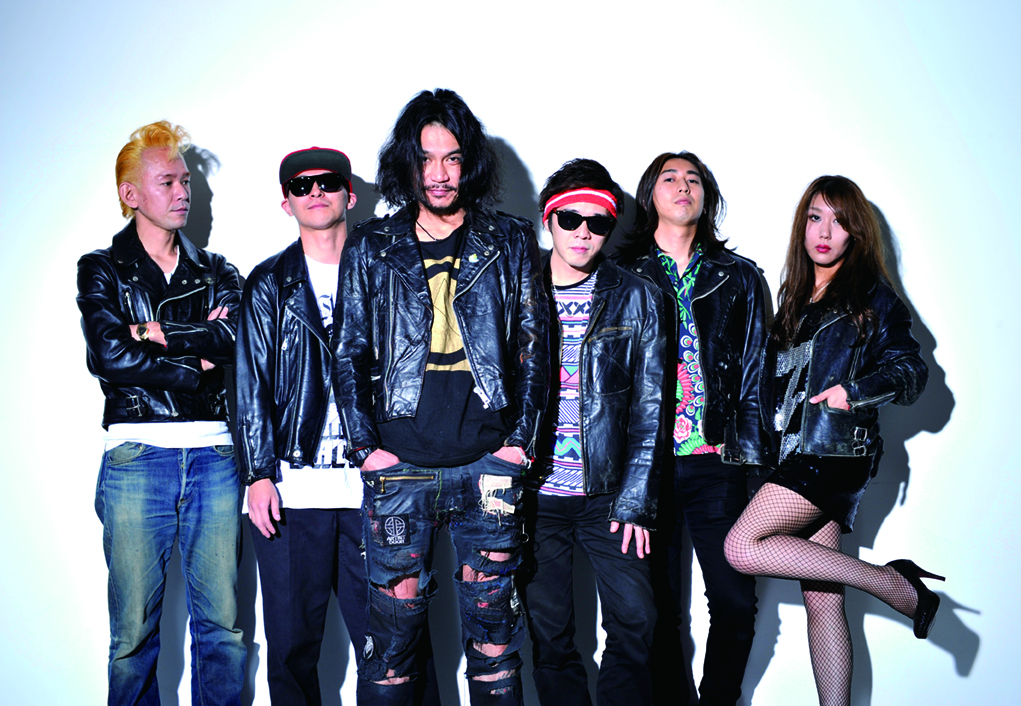 OLEDICKFOGGY/オールディックフォギー
A rustic band from Tokyo. There are 6 members: Yukazu Ito (vo, mand), Susie (g, cho), TAKE (b), Mirai Shijo (banjo), yossuxi (key, acd), Jundo Okawa (ds, cho). Country and bluegrass-based "Rustic Stomp" sounds with emotional and political Japanese lyrics, Japanese folk from the late 1960s and early 70s, warm melody and hard sounds like new music. Since its formation in 2003, it has spread its name with an average of 100 live shows a year and has performed with various bands.
In March 2017, released "Old Dick Foggy Masterpiece Demonstrative Edition" & "Same Sea Hen".

OLEDICKFOGGY/オールディックフォギー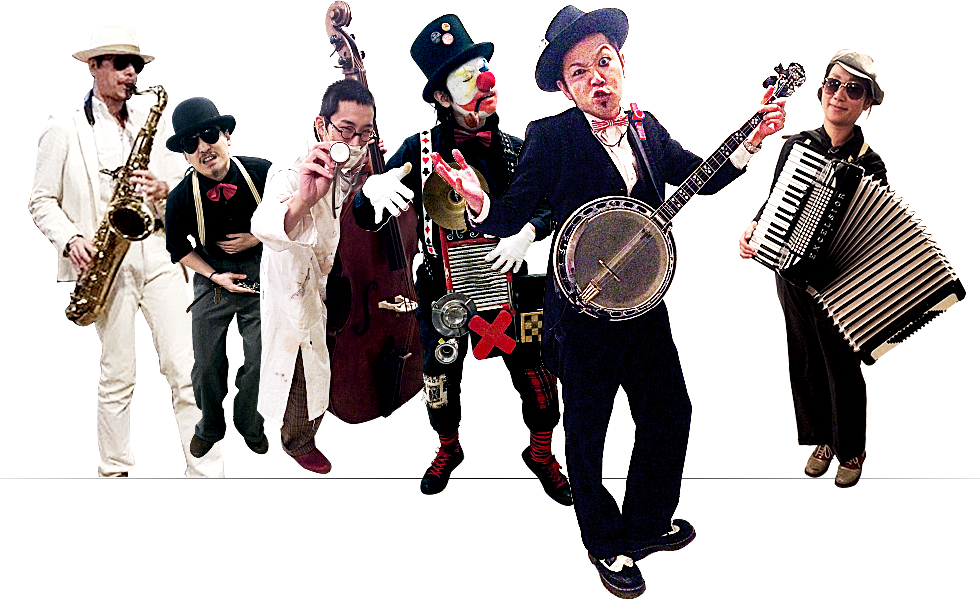 ロックンタスケロール&ザ・キャプテンスウィング
A clown flies out of the circus hut and sings.
Vaudville is a funny and entertaining mix of roots and future.
Once you have all the taste and taste of fine sake and music, the showtime starts!

Using acoustic instruments such as banjos, washboards, and clarinets, the 1900-born jug band style has been completely renovated in a modern style, and has been developed into a liquid food that can be enjoyed gently by infants and the elderly!
Eventually, a gangster circus band raised in Osaka who plans to make space food!

Founded in 2003 with the idea of ​​Tasukeroll.
Since then, while repeating various encounters and farewells, he has been doing about 100 shows a year and has released 4 original CDs so far. 6 omnibus participation.
Since 2015, he has planned and held the annual big circus music show "OSAKA HELL'S CIRCUS".
From the personal birthday party to the year-end party of companies and organizations, the appearance of FUJIROCK FESTIVAL (2009/2014), and the national anthem singing in the professional baseball game (at Kyocera Dome Osaka / 2013) Regardless, always looking for big opportunities with tiger vision!

Where will it appear from tonight, and smiles will disappear?

Let's sing with your tears hidden tonight.
The rock circus team from the hell, Rock and Tasko Roll & The Captain Sweeung! !

■ Member

Taskel (Vo.Banjo.)
Mr. Pano (Washboard)
Demon Monster (T.Sax)
Keigo (Clarinet / support)
Dr, Site (Woodbass / Support)
Iori (Accordion / irregular participation)

ロックンタスケロール&ザ・キャプテンスウィング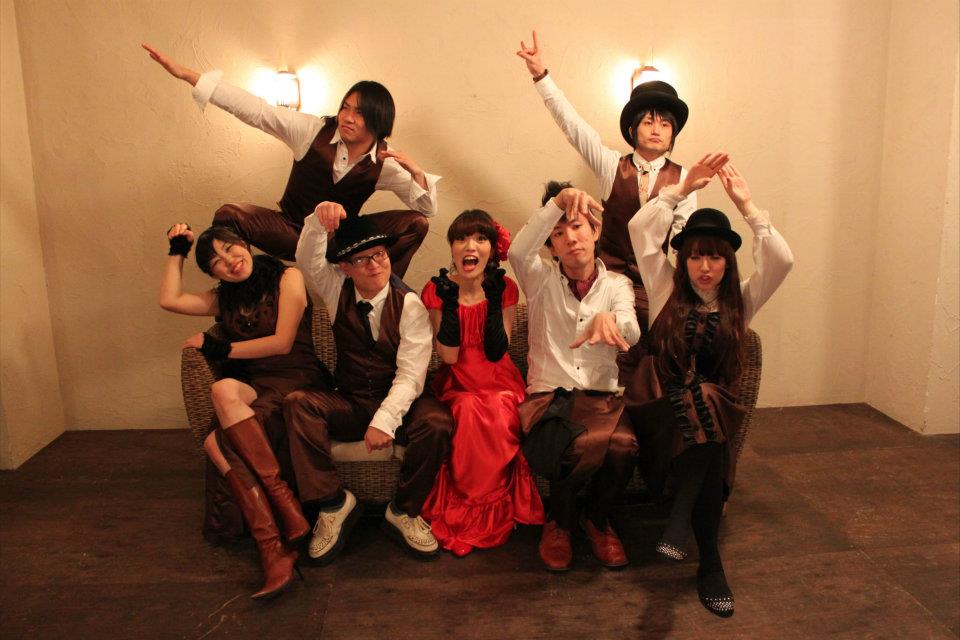 宴屋本舗
Formed in 2007

SKA, rock steady, Latin, jazz etc. based on Japanese folk songs
Swallow elements of all genres and keep moving forward

Matsu / Ba
Gobo Demon Tea / Gt
keico / As, Cla
Saru / Vo
Akira Kubo / Dr
∀ ○! / Ts
Tatsuya / Tp

宴屋本舗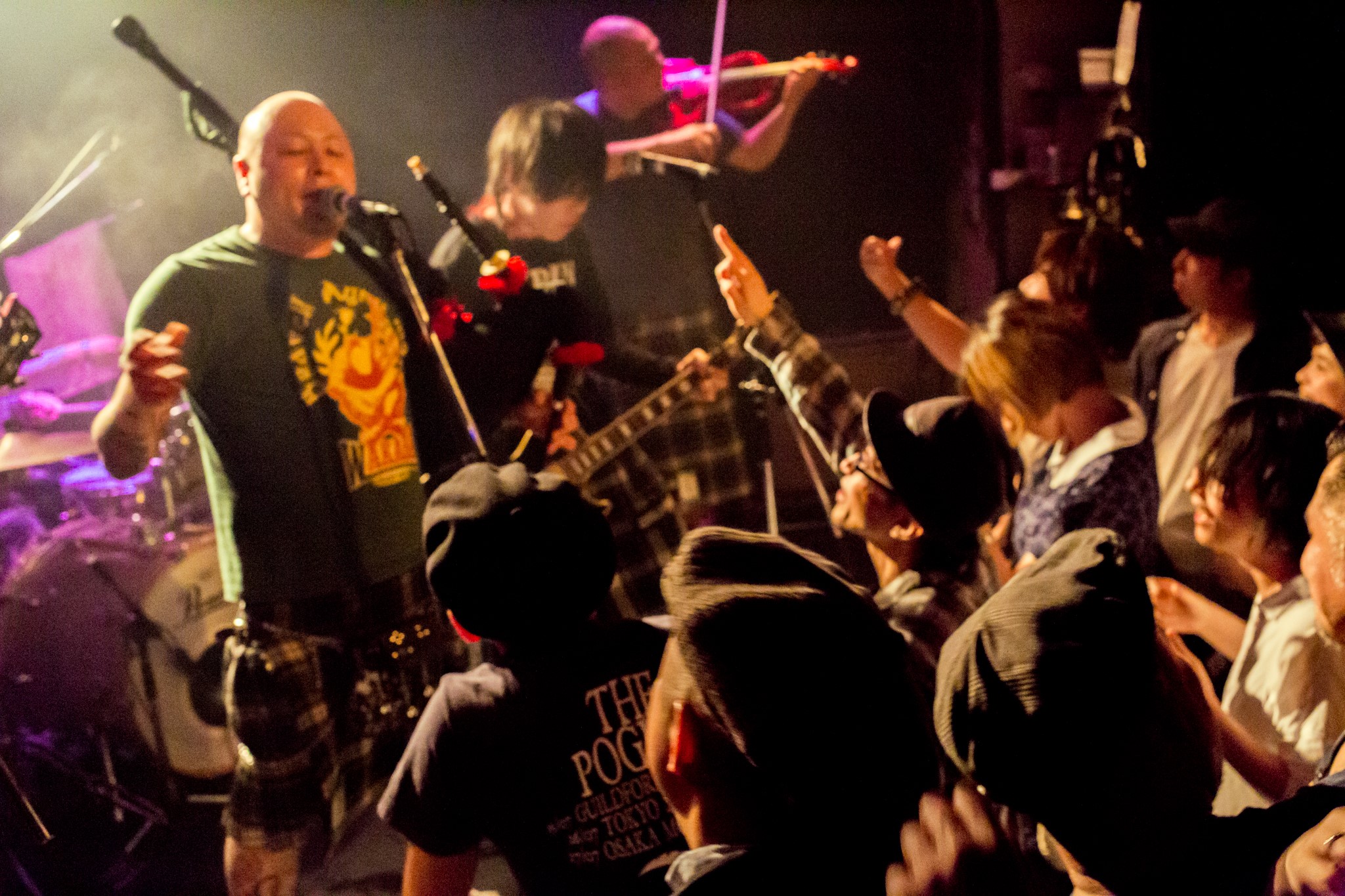 若葉
"Moeizuru, the color of young leaves, beautiful"
Rustic, Ska, Scottish, Oi !, PUNK, and even Chin Dong!
This is their traditional art! Really CRAZY TRAD! !
A feast of banquets with music that you can't help dancing without singing!

Formed in 2003
January 2011
The song "poro-pet" will be selected as the 2011 Consadole Sapporo Official Support Song

若葉