In 2011, Japan's largest Irish event, Wild Rover Osaka!
room
Address
大阪府大阪市中央区西心斎橋2-18-7-3F
turned_in_not
Advance Sale
3000
turned_in_not
Tickets for today
3500
description
Event Details
ocation
At KING COBRA & CLUB DROP 2
OPEN: 15: 00 / START: 15: 00
ADV: 3000 / DOOR: 3500
BAND
JUNIOR
OLEDICKFOGGY
JOHNSONS MOTORCAR
Royal SHAMROCK
OINK
MOHIKAN FAMILY'S
Juggling DUB's
Jug a billy cats
County
... and more

Highland Piper
DAI

DJ
the WILD ROVER
(HIDETO, KAKEI, YASU, asuka)
FUMINN (Drink'em All)
A-Arai (OSAKA GUINNESS BOYS)
Shin (Rocket launcher)

supported by
Kirin Brewery Co., Ltd.
Kirin Diageo Corporation

description
Performer details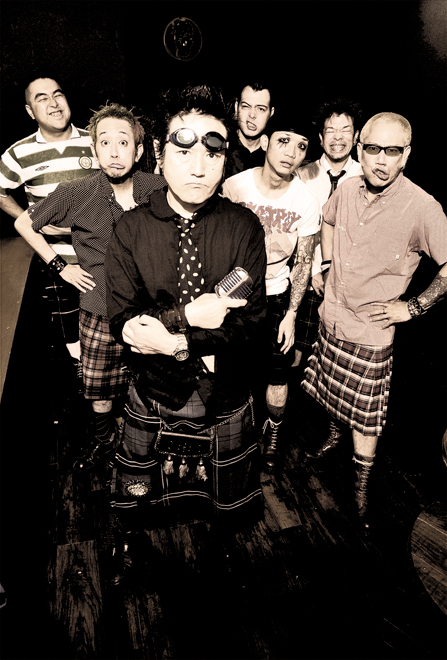 JUNIOR/ジュニア
Formed in 1996.

A pioneer who boldly incorporates Irish music taste in Japanese punk rock.

A fascinating world where one song and one song written in Japanese on Irish folk and Scottish folk melody and delightful melody are depicted as a story with a story.

Pay attention to the world of lyrics drawn by vocal KAZUKI! Add stage and sound!

Plays a variety of unusual instruments such as bagpipe, accordion, tin whistle (Irish whistle), bowlon washboard, banjo, mandolin, etc. on the existing band form, and all members wear themselves in quilt skirts Wrapping colorful and fun, sometimes awkward, adults and children (a lot of children come to the live venue) is a must-see live!

Celebrating the 20th anniversary of this year's formation, participating in events such as Shinjuku LOFT One-Man and various events, and working actively at their own pace!

JUNIOR/ジュニア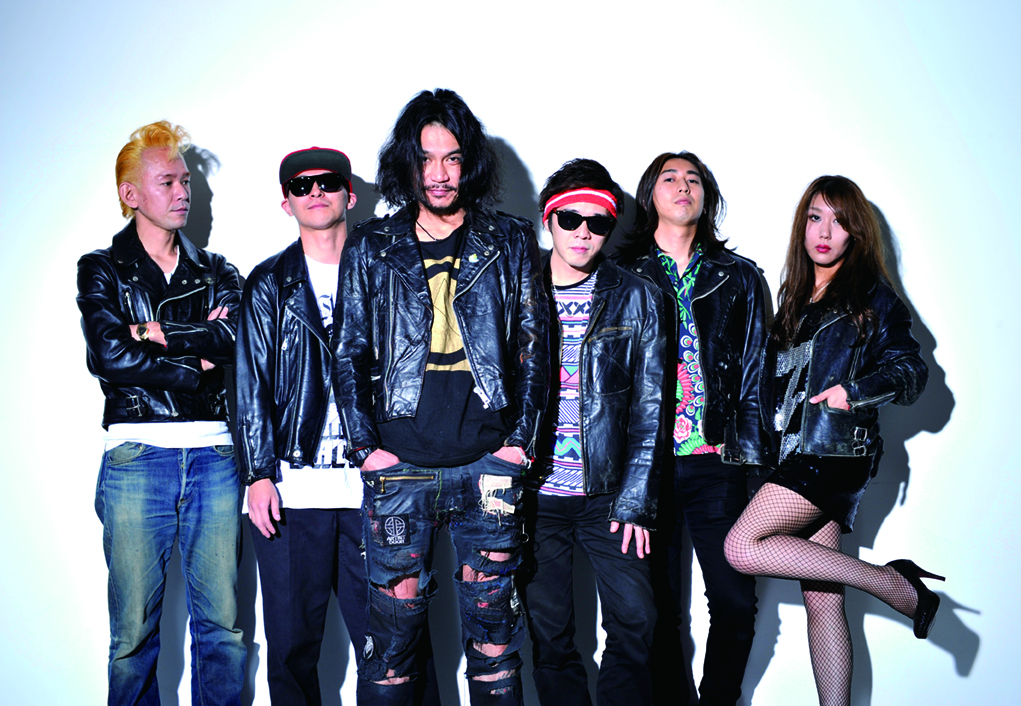 OLEDICKFOGGY/オールディックフォギー
A rustic band from Tokyo. There are 6 members: Yukazu Ito (vo, mand), Susie (g, cho), TAKE (b), Mirai Shijo (banjo), yossuxi (key, acd), Jundo Okawa (ds, cho). Country and bluegrass-based "Rustic Stomp" sounds with emotional and political Japanese lyrics, Japanese folk from the late 1960s and early 70s, warm melody and hard sounds like new music. Since its formation in 2003, it has spread its name with an average of 100 live shows a year and has performed with various bands.
In March 2017, released "Old Dick Foggy Masterpiece Demonstrative Edition" & "Same Sea Hen".

OLEDICKFOGGY/オールディックフォギー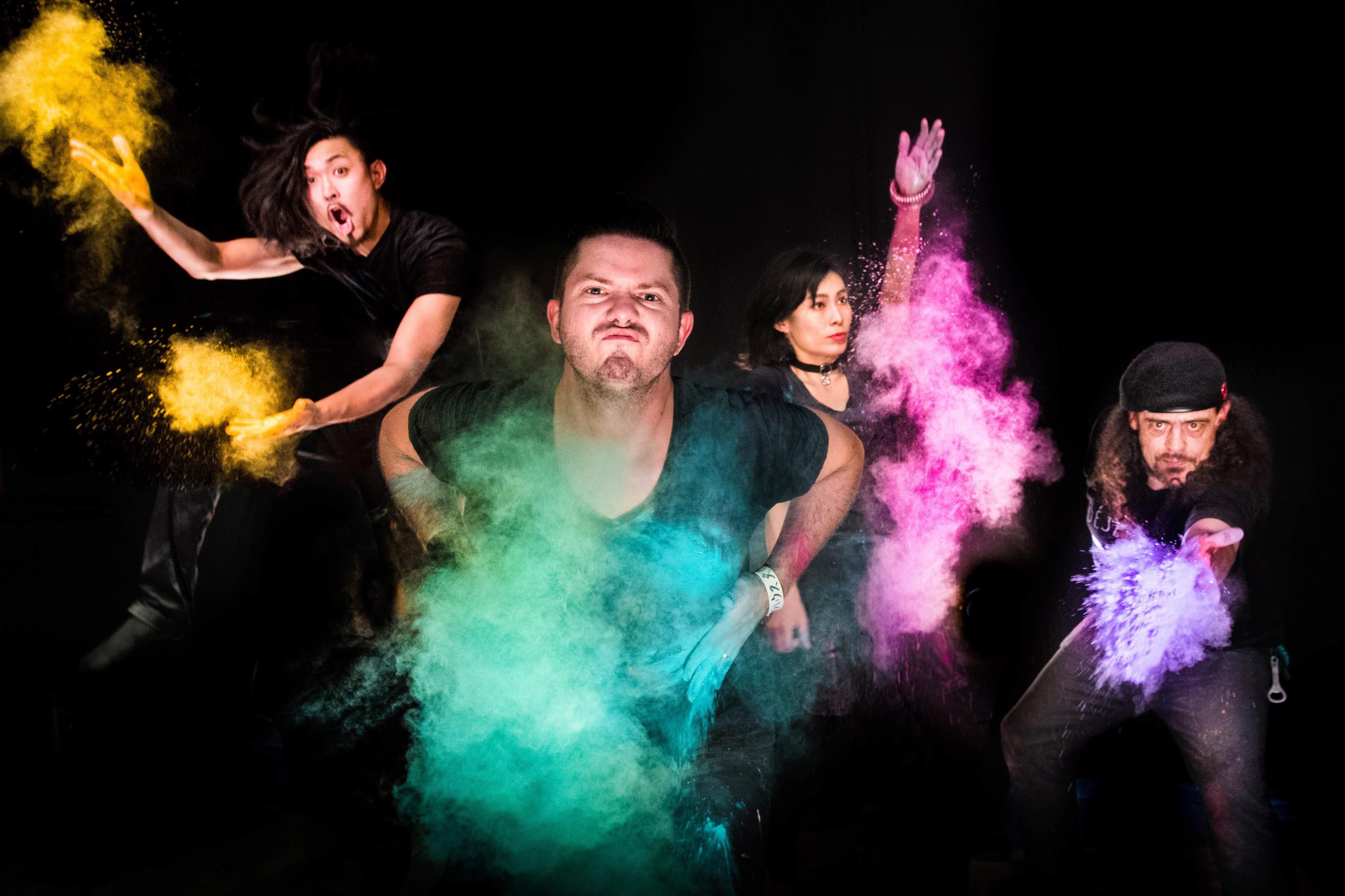 Johnsons Motorcar/ジョンソンズモーターカー
BLACKO: GUITAR / CHORUS
MARTIN: VIOLIN / VOCAL
RINAMAME: DRUMS / CHORUS
COLEMAN: BASS / CHORUS

American MARTIN who grew up in a music family and Scottish blood and a cheerful and pure liquor-like Irish BLACKCO, Australian COLEMAN with a quiet appearance and punk spirit behind it, a small but powerful Japan that binds big men Man woman RINAMAME. "Johnsons Motor Car" is a multinational band born in Tokyo that combines these four super personalities. They blast out on the stage with a celtic, gypsy tic, and free traditional rock that mixes many traditionals! Even a girl, a grandmother, a working bartender, a kitchen chef, and dancing with the music of a Johnson's motor car will undoubtedly dance with singalong! !
 
Released his first full album "Hey Ho Johnny !!" in 2014. In addition to activities at the live house, he has appeared in many festivals including FUJI ROCK FESTIVAL. From the spring of 2016, the drum RINAMAME will be maternity leave, and BRAHMAN's RONZI will temporarily participate as a support drummer. The second full album "ROCKSTAR CIRCUS" will be released in spring 2017.

Johnsons Motorcar/ジョンソンズモーターカー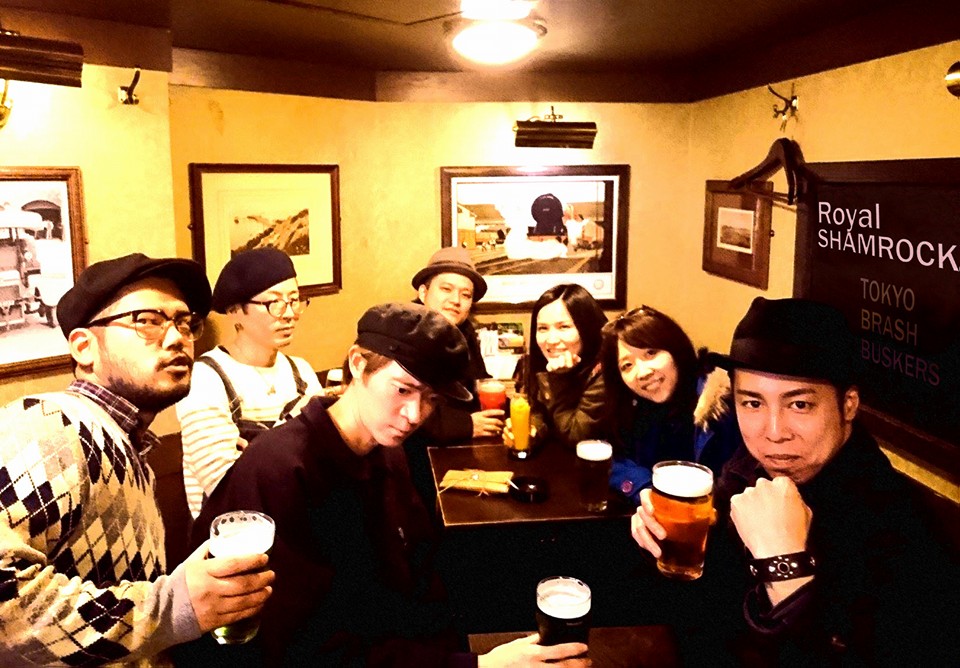 Royal SHAMROCK/ロイヤルシャムロック
Shou (Vo, Bouzouki, Highland Bagpipe)
Tomoske (Organ, Piano, Piano Accordion)
Mizna (Fiddle)
Tiger (Electric Guitar)
Sexy (Drums)
Gan-G (Electric Bass)

Royal SHAMROCK/ロイヤルシャムロック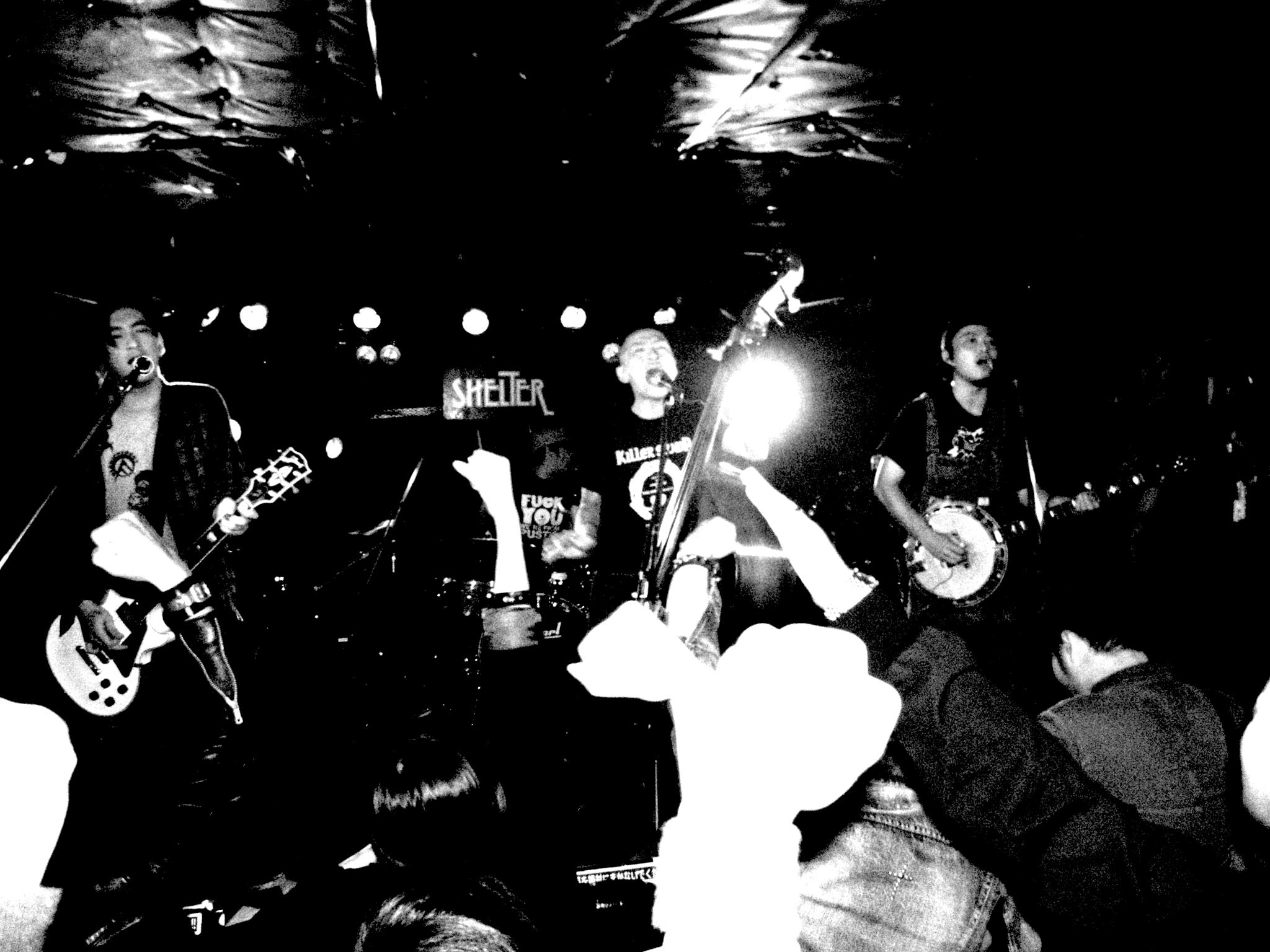 OINK/オインク
Yoh: vo & bass
So-Ne: drums
Sugi: guit
Kishi: banjo & bagpipe

In 2004, after the release of V.A "ROTAR ARE GO vol.3" (Rumbaral Rec) 7inch "Date / Monto" (Galactic), the Acoustic & Traditional Corps left.
Participated in 2005 V.A "Green Anthem" with three pieces of bagpipes. Participated in V.A "RUSTIC STOMP2009" in 2009 after further member changes.
Participated in V.A "Never trust a friend" (DIWPHALANX RECORDS) in 2010! The first album "RIN-KAKU" is also released from DIWPHALANX RECORDS! !
National tour with a rustic singalong number!
The last live of 2014.10.05 was dissolved.

OINK/オインク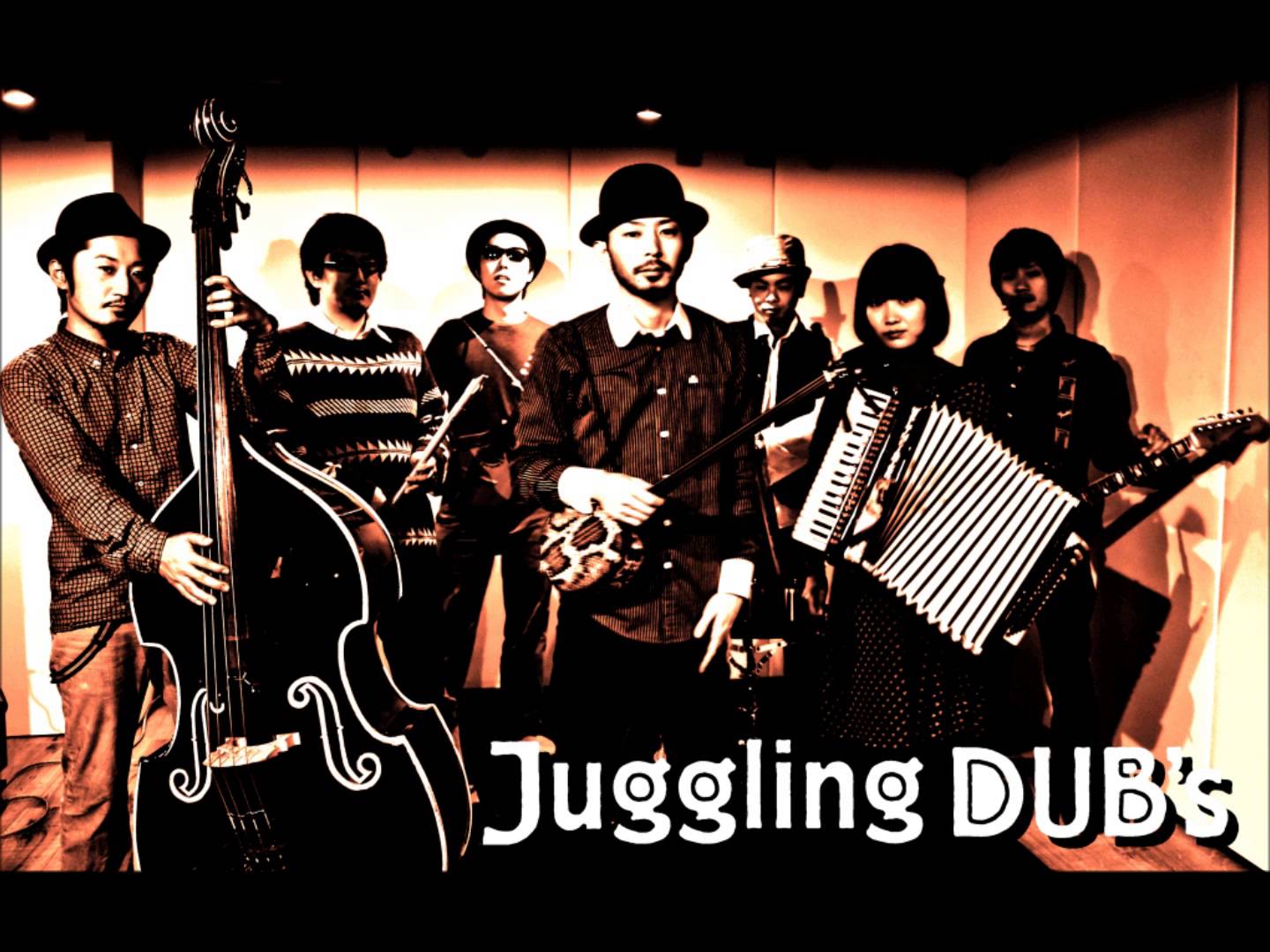 JUGGLING DUB'S/ジャグリングダブス
MEMBER
Vocal, Sansen: SHINYA YASUDA
Tin Whistle, E. Baggpipe: MASAHIRO AOKI
Accordion, Chorus: YUKO KATAYA
Guitar, Chorus: YU-KI SUGAHARA
W.Bass, Chorus: SINGO
Drums: MASATO HAYASHI


An omnidirectional lyrical acoustic band using traditional musical instruments such as sanshin, accordion, mandolin and tin whistle.
Activities started in 2008.
So far, the 1st single "Moonlight of the moonlit night / melody with wind" (2009) and 2st single "Treasure Island / Haguretori" (2010) have been announced.
With the singing mind in mind, we aim to be a progressive music while incorporating various music styles such as world folk songs, traditional music, blues, rock and pop, with Irish and Okinawan music as the axis.

JUGGLING DUB'S/ジャグリングダブス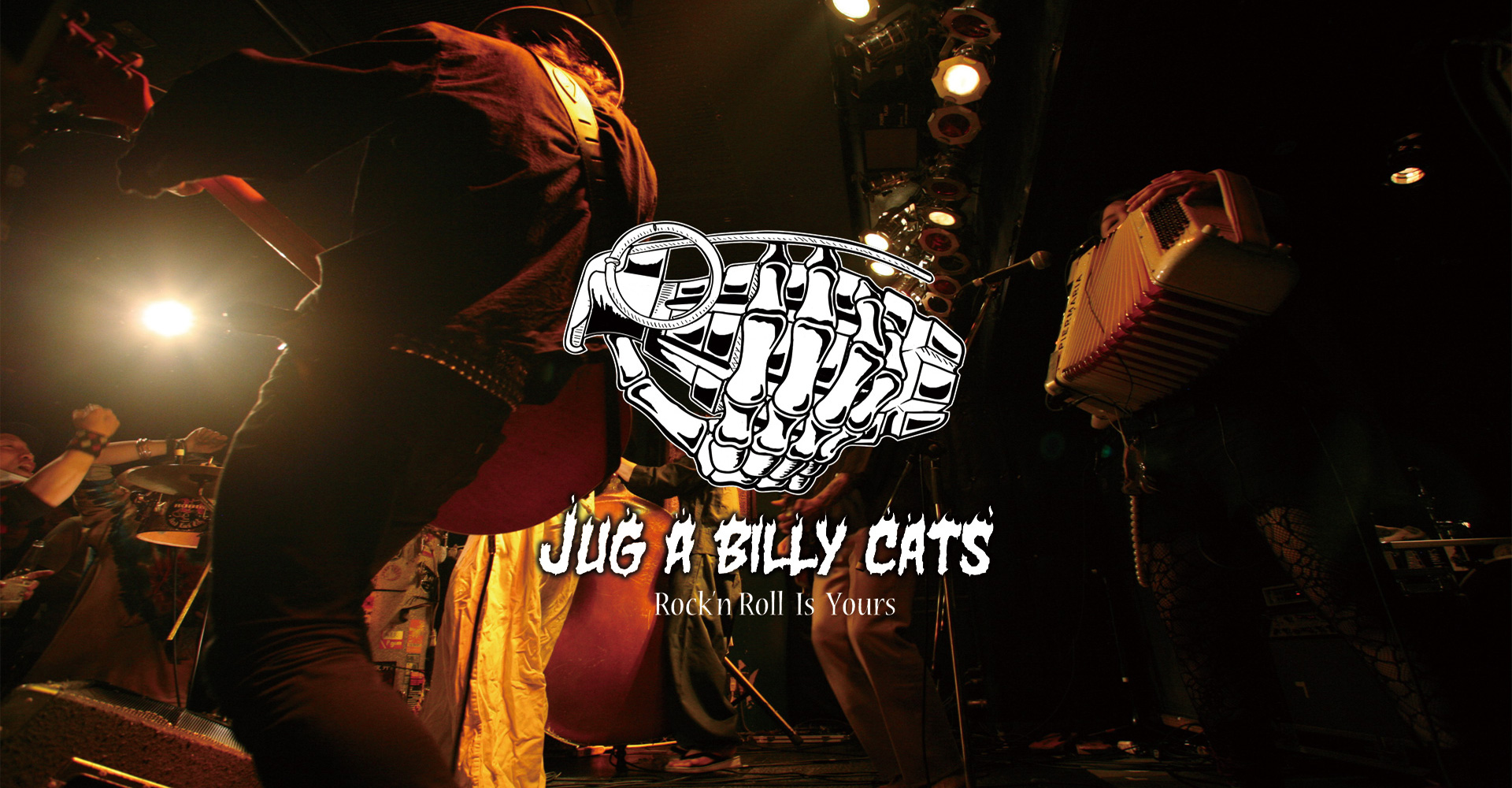 JUG A BILLY CATS/ジャガビリーキャッツ
Formed in 2007.
In 2009, the 1st full album was released from an independent label. Currently out of print.
In 2010, SINGO left and DAIKI joined.
In 2014, DAIKI left.
Restarted in 2015 with the participation of DANZO (The BEG).

JUG A BILLY CATS/ジャガビリーキャッツ