room
Address
大阪市西区新町4-5-7
turned_in_not
Advance Sale
2000
turned_in_not
Tickets for today
2000
description
Event Details
Location
Hosono Building
OPEN: 18: 00 / START: 19: 00
ADV: 2000 / DOOR:-

Degruccini
MOHIKAN FAMILY'S
Az Catalpa + Sunday Kamide
and more ...

description
Performer details
Degurutieni/デグルチーニ
Mysterious poet Degruccini,
Fairy Yabrin Corne,
Started as a three-story opera unit by violinist Keiko Hatano.
2000 Announced "BLACK BERRY WALTS" by independent production.
Tricky and huge world view at Angra
It spreads by word of mouth among humans with discerning ears.

after that,
A group of strange members living in Kansai gathered together.
Live with the dance unit "Baby Q"
Fashion brand "GEMINI"
Appearing as a model and performance in the show, etc.
Dance, fashion, theater company, etc.
Collaborate with other genres and artists
In 2006, "IGUANA TWIGGY POP" was released from LD & K.

Degurutieni/デグルチーニ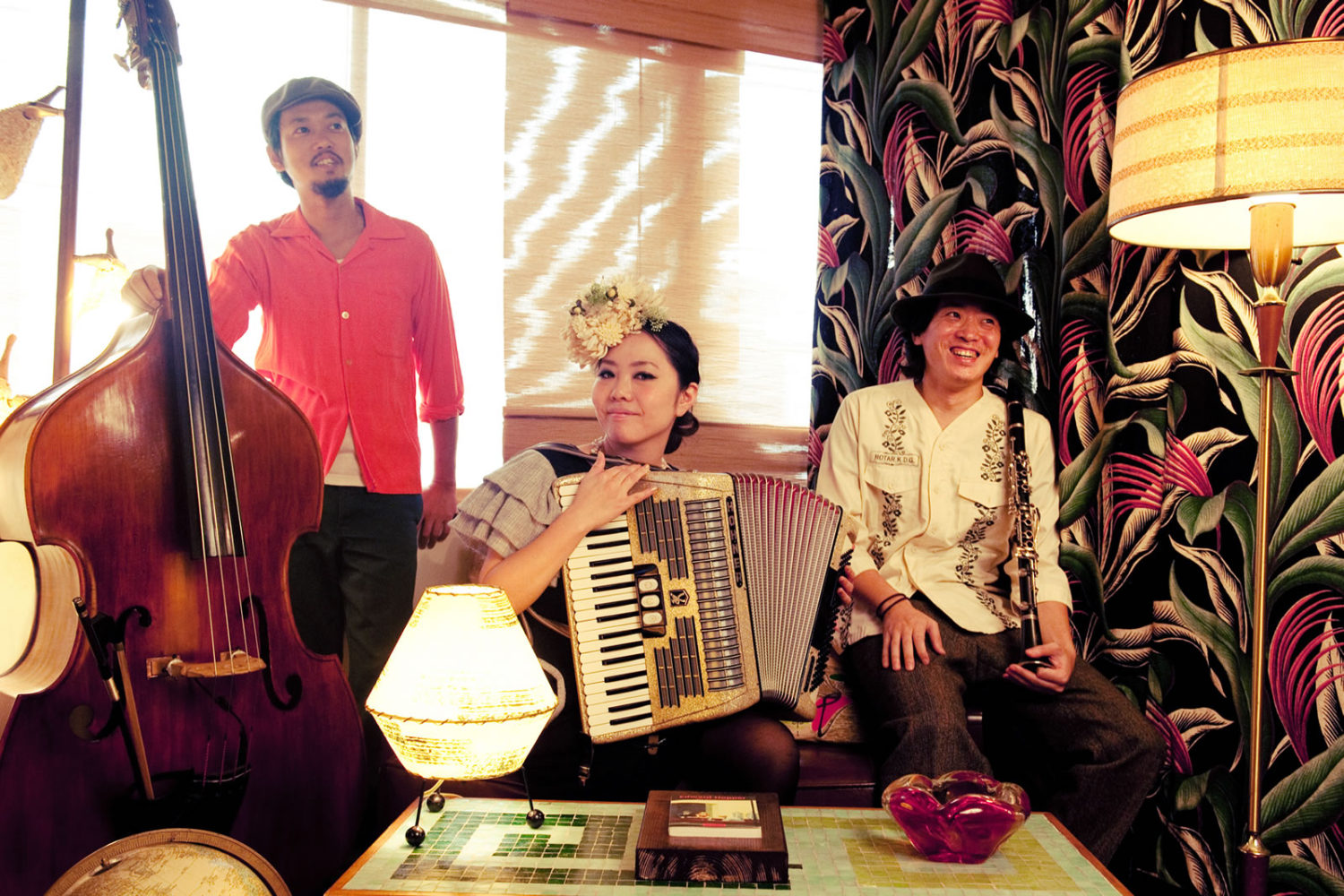 AZ CATALPA/アズ.カタルーパ
AZ .CATALPA

In 2011, own album
Announced "FRAGILE FACTIO"

I started playing the accordion from 2009 and started singing alone, and met new band members. Singing while playing solo The voice is surrounded by a unique worldview that permeates deep into the soul

In 2003, in charge of songwriting and vocals at Jazz Latin Club Music A.S.P (Associate Social Piano)

4 albums released in total

Called BOWLING NO.9 in 2006

One album is released in the "Dai Band" "rainbow magics"

Currently active in a band called Mohikan Family 's

AZ CATALPA/アズ.カタルーパ