The OLDTONES's new album "A MESSAGE TO YOU, LADY" will be released!
room
Address
大阪府大阪市中央区西心斎橋2-18-9 ITビルB2F
turned_in_not
Advance Sale
3300
turned_in_not
Tickets for today
3800
description
Event Details
[BAND]
Red dog
ORESKABAND
MOHIKAN FAMILY'S
micro + horns
RUDE STOMPERS
The OLDTONES

[DJ]
Namako (RUDY STEP)
DAIGO (SKA BAR)
The OLDTONES CREW

[FOOD]
Tsukinoi Curry
Madoka
Poppy cookie shop

[TICKET INFO]
The OLDTONES SHOP
Error while parsing data!
e +
Error while parsing data!

description
Performer details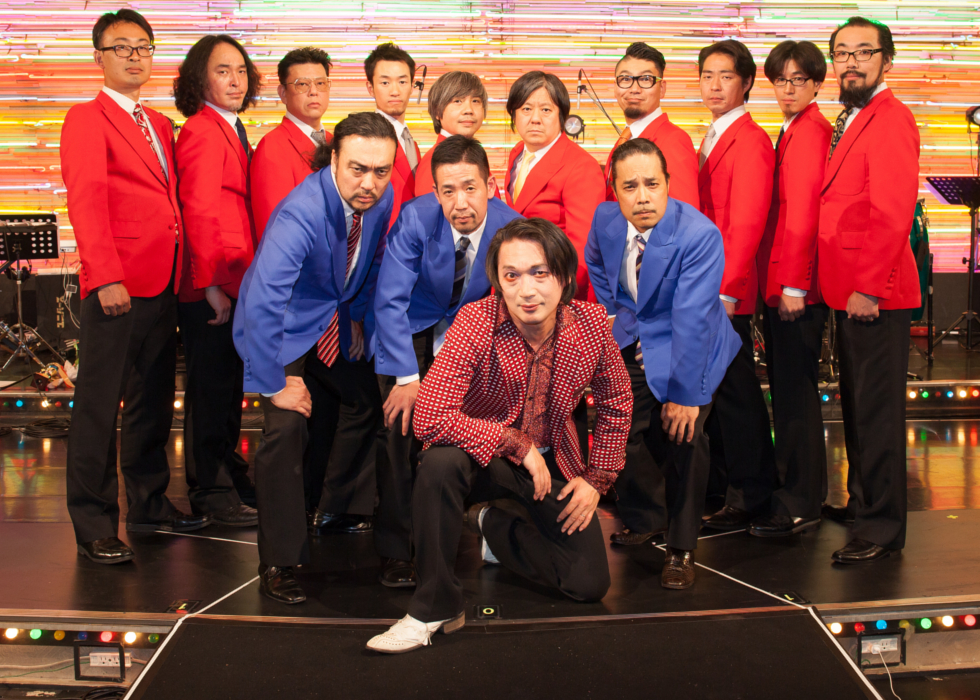 赤犬
A unique big band formed in Osaka in 1993. It has brass and violin as members, and the genre to play does not choose styles such as punk, funk, ska, dub, metal, military song. Recognizing the "activist group that keeps expressing too much," he has a wide range of activities, including participating in omnibus, film music production and game development. Self-named albums include "Baka no Hakofune" and "Red Dog Taizen".


The origin of the band name is from an anecdote that when a majority of members were college students, a female student sang around and said, "Red dogs are good to eat," resulting in the nickname of "red dogs" . This female student is unrelated to the members.


Taka Takaaki: Vocal
(For other activities such as "Love Study Group.", The name is "Itotaka Aki" / Joined on September 19, 2010)
Robin: Chorus (Night Suppers)
Hideo: Chorus (Night Suppers)
Teppei: Bagpipe & Chorus (Night Suppers)
Gucci: Percussion & MC
Maru: Violin
Die: Drum
Rishu: Base
Choppy: Guitar
Oka P: Keyboard
Ryo: Trumpet
Yoshiwo: Trombone
Arata: Tenor Saxophone
Dr. Nishihira: Acoustic
Tokki: Acoustic

赤犬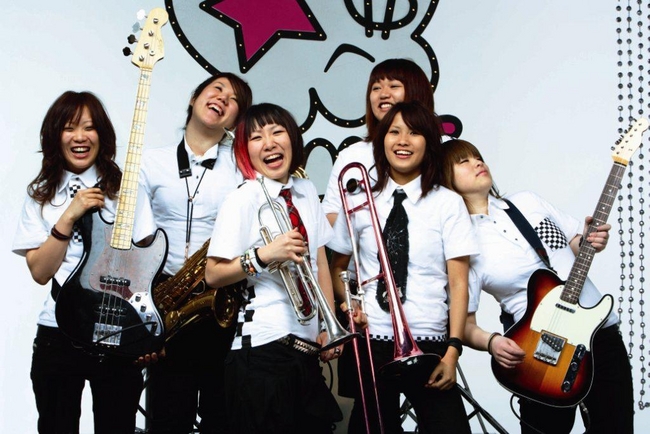 オレスカバンド
A 22-year-old female 6-member ska rock band from Sakai City, Osaka.
In 2003, in the spring of the third year of junior high school, classmates gathered to form an Oreska band.
Three horns of SAKI (tp), Moriko (ts) and Hayami (tb) in the three rhythms of squid (Vo & G), Tomi (B & Vo) and tae (Dr).

In July 2006, she made her major debut with her mini-album "I" on her last summer vacation in high school.

In March 2007, he appeared in the world's largest music trade show "SXSW (South by South West)" held in Austin, Texas, USA, and performed his first overseas concert. Following the release of the first full album "WAO !!" in May of the same year, the full album "ORESKABAND" was released nationwide in August.

In the summer of 2008, he performed for the first time in all 46 cities in the United States at WARPED TOUR 2008, the largest punk rock festival in the US In October of the same year, a mini-album "What a Wonderful World vol.1", which was the first in Japan for about a year and a half, was released simultaneously with the WARPED TOUR live and documentary DVD "46 ORESKABAND -WARPED TOUR 2008-". In November of the same year, a one-man tour "What a Wonderful World Tour 2008-2009" will be held in three cities in Tomei Osaka.

In April 2009, they released the second mini album "What a Wonderful World vol.2", which is the final version of the two-release series, and a one-man tour "What a Wonderful World Tour 2009" across five cities nationwide. Distribution limited single "Jet Wave" released. In the summer of the same year, she appeared in many summer festivals in Japan such as ROCK IN JAPAN FESTIVAL 2009, SUMMER SONIC 09, SET STOCK'09.

In February 2010, he started a tour of national pilgrimage events in 18 cities and 20 performances nationwide starting in Nagoya.
On April 28, the new single "Bicycle" was released. July 2 Osaka BIG CAT, 3rd Nagoya ell.FITS ALL, 11th Daikanyama UNIT 3 city one-man tour "ORESKABAND presents ei-ei-oh !!! TOUR'10".
In the summer of 2010, she appeared in ROCK IN JAPAN FESTIVAL 2010 and RISING SUN ROCK FESTIVAL 2010 in EZO.
On November 24, 2nd Full Album "COLOR" released for the first time in 3 and a half years.
Next year, from February 9, 2011, a live tour "COLOR collection 2011" will be held with 2nd Full Album "COLOR".

オレスカバンド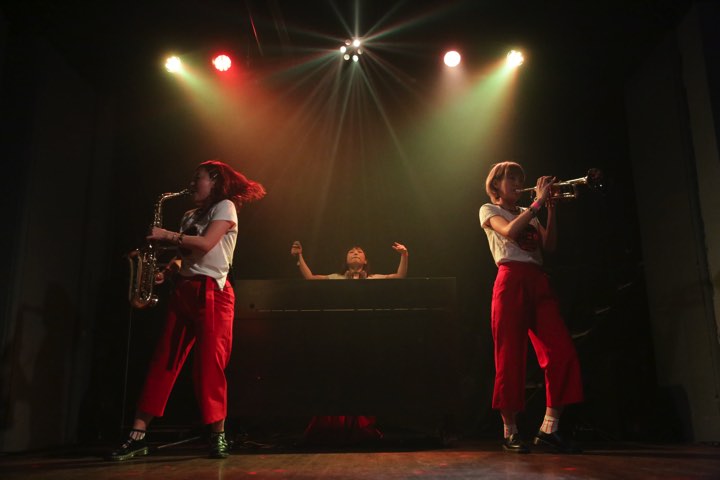 micro+horns/マイクロホーンズ
Party crew of TP Hisae, SX Ayumi and DJ Micro Women! You will surely start dancing with the melody created by the two tubes on the upper track by DJ Micro! ! Should!

micro+horns/マイクロホーンズ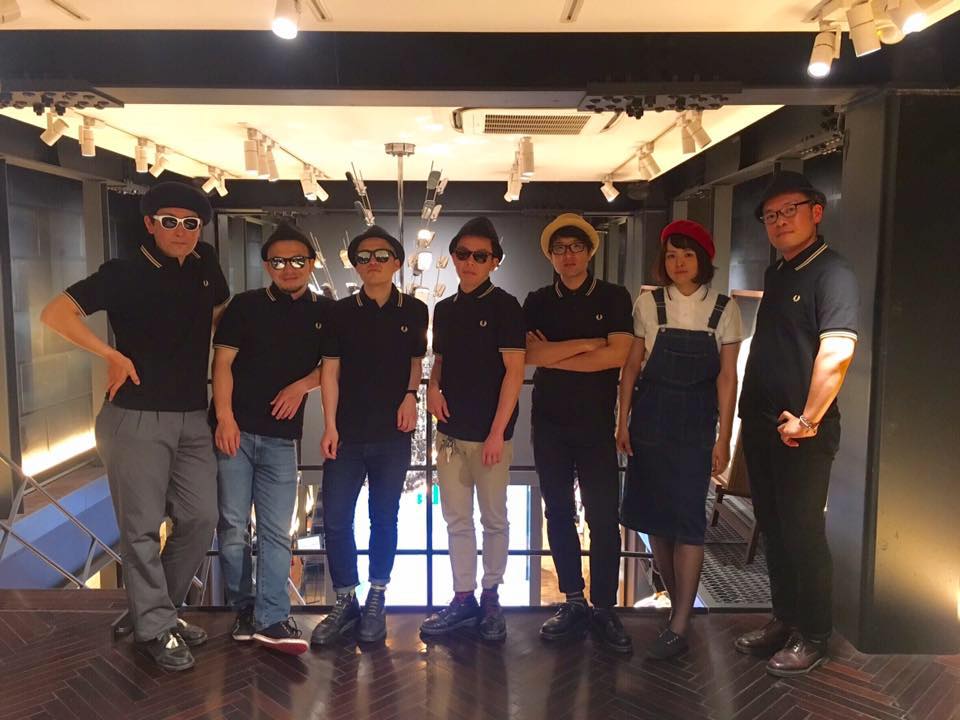 RUDE STOMPERS/ルードストンパーズ
We are! RUDE STOMPERS !!
80's 2TONE SKA has been active since 2007, influenced by modern SKA, European SKA and RUDE BOY culture. Live with the motto of music that everyone can rhythm naturally.
Bright songs, sorrowful songs, middle tempo to up-tempo backing to various customers
It has a good reputation, and the live house becomes a dance floor.
Somehow stupid, but somewhere cool, pop, pop, and fashionable and muddy!
For live performances, overseas artists such as BAD MANNERS, HOTKNIVES, MARK FOGGO and NU SPORTS are also supported.
The sound source is 7 inches alone and participates in 3 omnibus CDs, 1 split 7 inch
Released album release in 2014!

MEMBER
PIRO
HISASHI
MEGM
TAGAWA
JIRO
TOMMY
ZEN

RUDE STOMPERS/ルードストンパーズ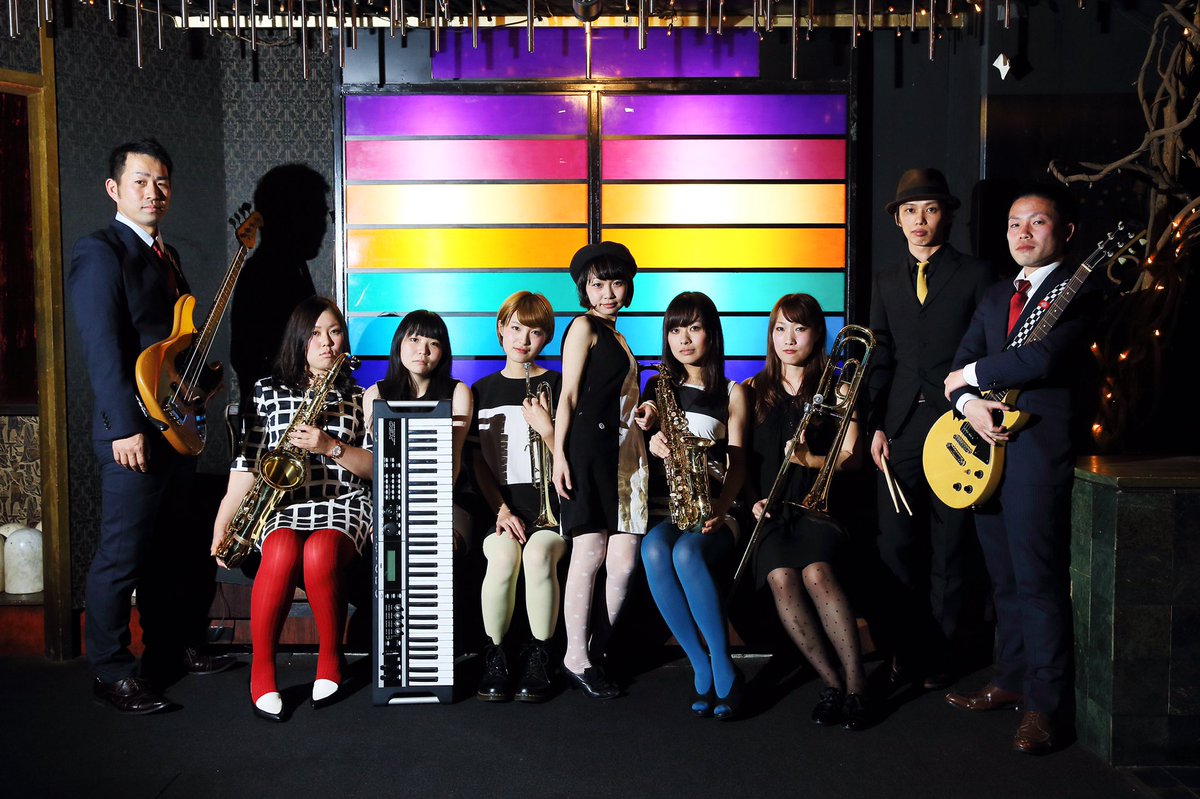 The OLDTONES/オールドトーンズ
Formed in Osaka in April 2006.
Aiming for original OLDTONES SKA SOUND based on NEOSKA.
Featuring a vocal RUMI's powerful singing voice, the suit features a mini skirt, net tights RUDEGIRLS, and a pop that dances to a cool sound.

The OLDTONES/オールドトーンズ