Event held at Nakatsu overpass in Kita-ku, Osaka, the last event of Nakatsuterdam!
my_location
Location
studio THE GARAGE
room
Address
大阪府大阪市北区中津6丁目13−36
turned_in_not
Advance Sale
2500
turned_in_not
Tickets for today
3000
description
Event Details
2/17 sat 2018
Degurutieni presents
NAKATSUTERDAM VOL.7
"Nakatsuterdam Final All Night Sayonara Festival 2018
(Bye bye one nostalgia Osaka under the Nakatsu elevated 2018)
20: 00〜all night

NAKATSUTERDAM vol.7 FINAL

[Cast]
Naoyuki (stand up comedy)
BRO TÜRK
LULUFIN THE WOOHOO
GO DEVILS
The CREAMS
XOYO
MOHIKAN FAMILY'S
DEGURUTIENI
Ren kosaka (violin)
Akiko Takada (performance dance from Tokyo)
India Nakamura (belly dance from Tokyo)
YOKO (belly dance)
MINORI (belly dance)
Adrian Pet Shop Boys
And more ...

[DJ]
JHON LEE
KIPP HENDRIX
Rockin Ponanese
and more

[Shops]
Nakatsuterdam official shop
Sunrise tacos
Luciano Ikoma
Sukeban market
Ayumi Ise
And more ~

[Open]
19: 00-

[Start]
19: 30〜morning

[Advance sale]
¥ 2500 with Nakatsuterdam "Super" Premium Souvenir

[Pair tickets]
 ¥ 5000 with Nakatsuterdam Premium Souvenir (without drink)

[Adv]
¥ 3000 with premium souvenir
(1drink separate)

(Free 1drink premium memorabilia under high school students)

【place】
Studio the grage (foods & shows) & [SHABBY CHIC] Osaka Nakatsu
Error while parsing data!
TEL & FAX: 06-6452-1797

Location: 6-13-18 Nakatsu, Kita-ku, Osaka 531-0071
Access: 5 minutes from Osaka Municipal Subway Hankyu Nakatsu Station
(During construction
(Leaving the station, hitting the left overpass on the left and entering the right under the dark overpass of Orange, Nakatsuterdam)


@realosaka
@nakatsuterdam @Nakatsuterdam Final Premium Event @shabby_chic_nakatsu @Naoyuki @Sukeban Market @Hinode Taco @Luciano Ikoma @ tacos @ Ise Udon @ sukebanmarket @ degurutieni_presents @ Nakatsuterdam @ event_osaka @ Rusai @ Disposal @ Comedy @ Fest @ osaka @ b @Bro Turkey @ naoyuki @ standupcomedy
LULUFIN_THE_WOOHOO @ DEGURUTIENI @ GO_DEVILS @ The_CREAMS @ newwave @ XOYO @Mohican families @ Mohican familys @Bro türk @ pubrock @ osakanight @ stadaynight @ allnightevent @ DJ @ music @ bellydance @ belly dance @ new
@Akiko Takada @ India_Nakamura

description
Performer details
Degurutieni/デグルチーニ
Mysterious poet Degruccini,
Fairy Yabrin Corne,
Started as a three-story opera unit by violinist Keiko Hatano.
2000 Announced "BLACK BERRY WALTS" by independent production.
Tricky and huge world view at Angra
It spreads by word of mouth among humans with discerning ears.

after that,
A group of strange members living in Kansai gathered together.
Live with the dance unit "Baby Q"
Fashion brand "GEMINI"
Appearing as a model and performance in the show, etc.
Dance, fashion, theater company, etc.
Collaborate with other genres and artists
In 2006, "IGUANA TWIGGY POP" was released from LD & K.

Degurutieni/デグルチーニ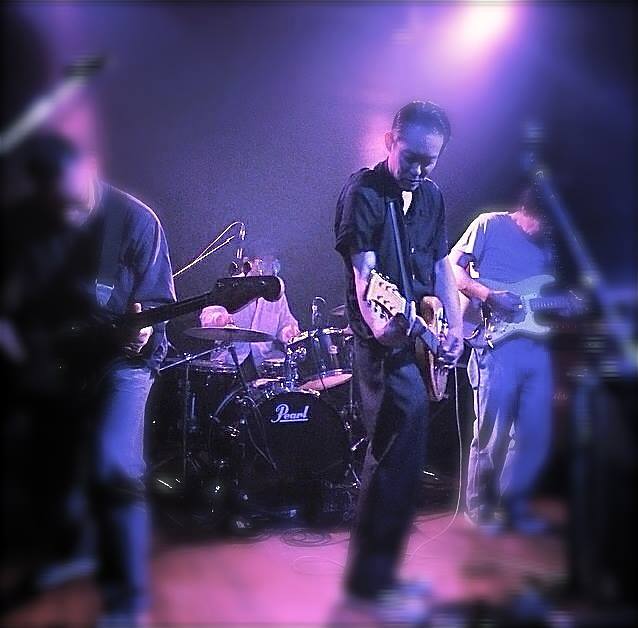 Brotürk/ブロトルコ
BROTURK
(DEGURUTIENI, HAV, WATANBE, JEHO)

Brotürk/ブロトルコ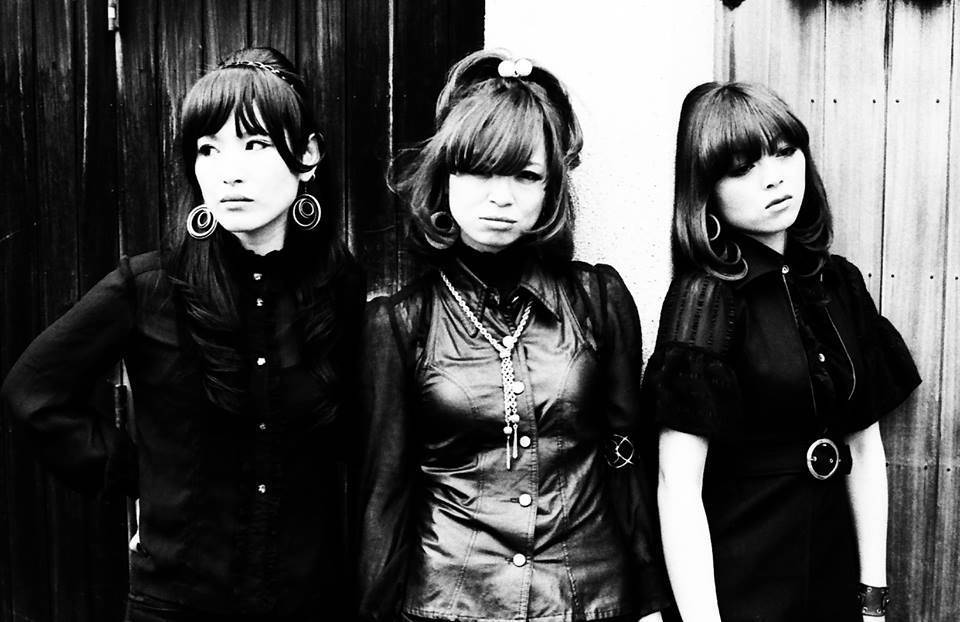 THE GO-DEVILS/ザ・ゴー・デビルス
MOMO (Guitar, Vocal), ANGIE (Bass, Vocal), RITZ (Drums, Vocal)

A three-piece girls garage band by MOMO, RITZ, and ANGIE.
The style of music, musical instruments, costumes, and perfection that seemed perfect in the 1960s seemed to come out of the party scene of biker movies at that time.
Contrary to its appearance, the 60's cover music selections performed on stage are also popular.
It is one of the most famous girls bands in Kansai who know friends with overseas garage bands.

THE GO-DEVILS/ザ・ゴー・デビルス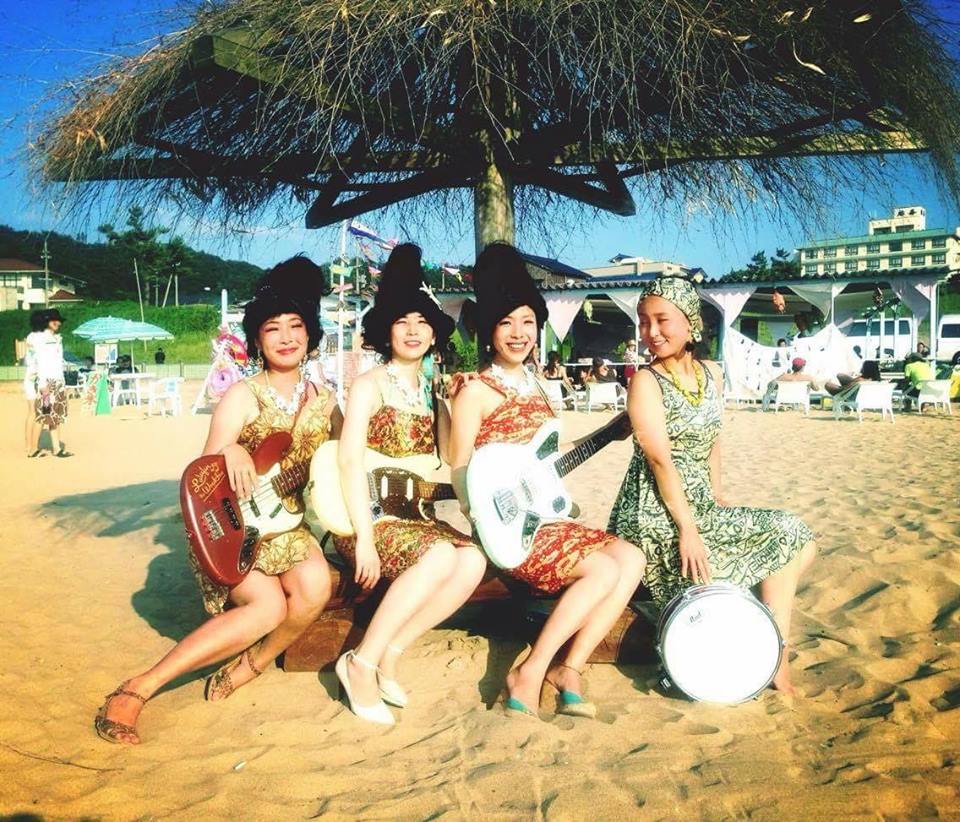 Lulufin the woo hoo/ルフィン ザ ウーフー
Ruffin the Uhu
Chi-Chi-Guitar
Ake-Bass
Eri-Guitar
Ami-Drums


The lead guitar chi-chi who arrived in the US in the summer of 2013 was shocked by a real surf band on the west coast and purchased the guitar 30 seconds after returning home, 3 minutes later the bass ake, drums ami, side guitar Band that should be called OSAKA LEGEND that started a studio session with eri.
Besides, at the end of the session, you had recorded Beehive hair, uniforms and recording! !
This is the next generation All Girls Surf Band! Eddie Ugata (The El Caminos)

Lulufin the woo hoo/ルフィン ザ ウーフー