Gypsy punk / rustic band, GAROTA event.
room
Address
大阪市中央区西心斎橋2-10-34 心斎橋ウエスト363ビル B1F
turned_in_not
Advance Sale
2000
turned_in_not
Tickets for today
2000
description
Event Details
Location
American Village Clapper
OPEN: 19: 00 / START:-
ADV: 2000 / DOOR:-
"City of ghosts"
Irish, gypsy, techno, dub, etc ... Cool 3 band + DJ's co-starring with progressive world music.

A devil fruit is also open in food.
And accordionist Seth-chan and dancer Rachel are in an emergency!
A gypsy session is a must-see.
Please come to play!

Open / Start19: 00 Ticket 2000yen

BAND:
GAROTA
MOHIKAN FAMILY'S
Grassands

DJ:
Shinji (Drink'em all OSAKA)
EL-N (NOFACE)

FOOD:
Devil fruit

GUEST:
Seth-chan (accordion)
Rachel (dancer)

description
Performer details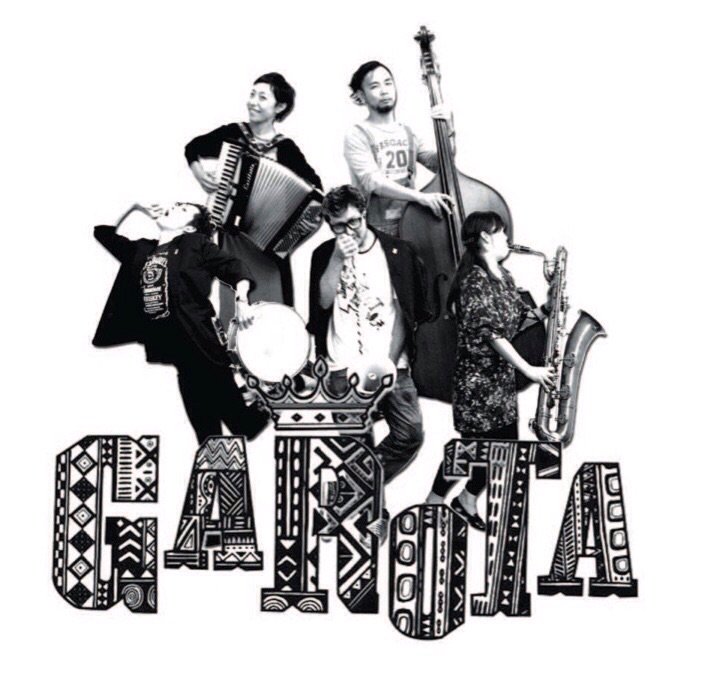 GAROTA/ガロタ
GAROTA .... 5 people formed in 2011
Girl in Portuguese and hanged in iron in Czech.
Based on gypsy and folk music,
Exotic alley, dim bar, breathing at midnight ...
Play the scenes and everyday life of the city with unique sounds.
A music brigade that travels by ear from Osaka.

 member
Eiichi Kishimoto ... guitar, vocal, turntable etc
Takaomu ... wood base, chorus, synthesizer etc
Ryohei Toda ... drums, chorus
Kayoko Matsumura ... Accordion
Shinobu ... Baritone Sax

GAROTA/ガロタ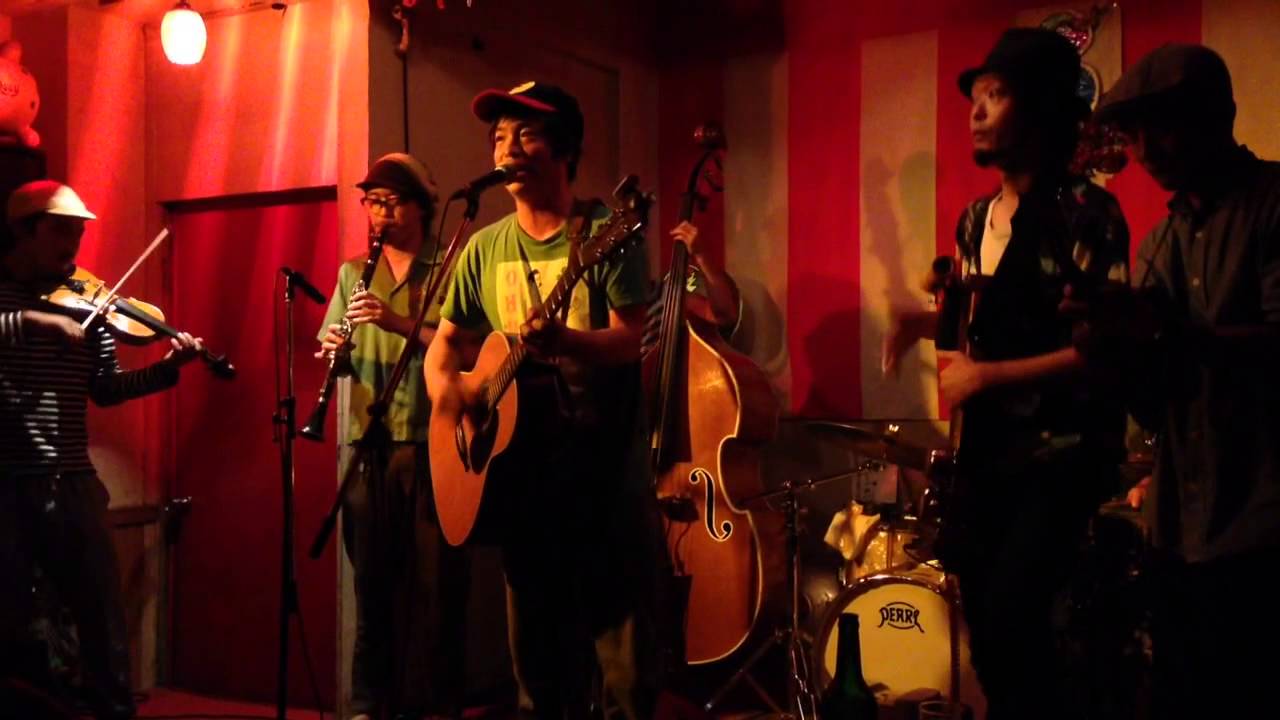 グラサンズ
Standing group that loves alcohol rather than music.
Nora, who wore a collar, listened to the fiddle on the street corner and gave it tonight.
 In search of kindness every day, she moves around punk.
A tour like overtime continues, with repeated love and unemployment, repeated alcohol on alcohol, and a feeling of residual urine and disappointment.
A reunion was held at the Fuse Station roundabout, 10 years after its formation.
36 nights that seemed to end in the Kinki area, while thinking about Ireland.
Error while parsing data!

グラサンズ