Degurutieni's Okayama event
my_location
Location
​kraftor.jp
room
Address
岡山市東区瀬戸町大内1899
turned_in_not
Advance Sale
2000
turned_in_not
Tickets for today
2000
description
Event Details
Location
Error while parsing data!
OPEN: 16: 00 / START:-
ADV: 2000 / DOOR:-
Appearance
Degurutieni
Mohican Family
Pato lol man
Ramone Club
Electrodaemonium

DJ
John Lee
Mike

Foods etc
Sukeban Market
King of BBQ
Etc ...

Experiment
Human UFO catcher system
by http://Kraftor.jp

Door ¥ 2000 (without drink)
open 16: 00〜 丑 3

Program
4-7 DJ and experiment human ufo catcher
7-7: 45 LIVE
7: 45-8 DJ or experiment aerial etc ..
8-8: 45LIVE
8: 45-9 DJ
9-9: 45 LIVE
9: 45-Live
DJ
Car parking available
Stay
Possible camping in the factory with big fire

description
Performer details
Degurutieni/デグルチーニ
Mysterious poet Degruccini,
Fairy Yabrin Corne,
Started as a three-story opera unit by violinist Keiko Hatano.
2000 Announced "BLACK BERRY WALTS" by independent production.
Tricky and huge world view at Angra
It spreads by word of mouth among humans with discerning ears.

after that,
A group of strange members living in Kansai gathered together.
Live with the dance unit "Baby Q"
Fashion brand "GEMINI"
Appearing as a model and performance in the show, etc.
Dance, fashion, theater company, etc.
Collaborate with other genres and artists
In 2006, "IGUANA TWIGGY POP" was released from LD & K.

Degurutieni/デグルチーニ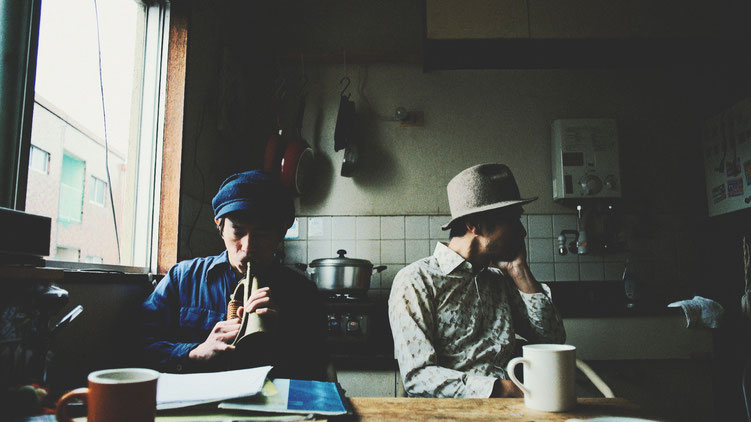 Pato lol man/パトロールマン
Patrolman is a spin-off unit born from Toyamatakeo Orchestra. An analog synthesizer that doesn't take the pitch of Touyama, an overloaded clavinette, and a Watambe that continues to beat 8 beats with iron scraps and drums. In 2010, he made his live debut with the front act of German Electro's founder, Cluster's visit to Osaka. Every day, we aim to achieve the ideal rock and roll session.

Patrol continues every day to aim for an ideal rock and roll without using any sampling or digital sound source. 2015 Released the album "Radar Girl".

Pato lol man/パトロールマン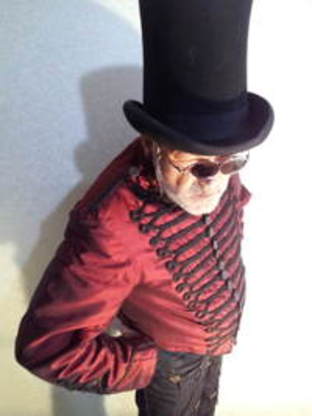 Electrodaemonium/エレクトロダイモニウム
Street organ player Toma.

As a boy, near the Center Pompidou in the Bobourg district of Paris

Monsieur Claude who sang while playing the street organ

Encounter and be impressed with Claude Reboul.

From there, he wants to perform himself and learns arts and techniques by himself.

Around 48 countries, actively doing original performances from time to time

And attract a wide audience regardless of age or gender.

Currently based in Japan, a hand-held organ called Electrodaemonium

Performance performance using Percussion along with its tone

Shin is in charge of nostalgic and exotic atmosphere.

Electrodaemonium/エレクトロダイモニウム