Mie, Yokkaichi City event, treasure hunt night
room
Address
三重県四日市市鵜の森1-3-20 2F
turned_in_not
Advance Sale
2500
turned_in_not
Tickets for today
3000
description
Event Details
Location
Yokkaichi CLUB CHAOS
Error while parsing data!
ADV: 2500 / DOOR: 3000
2015/8/8 (SAT) @ Yokkaichi CLUB CHAOS
OPEN / START 18:00
AVD 2,500 DOOR 3,000
Both 1D separately 500

* MOHIKAN FAMILY'S *
They are so familiar in Osaka that they can't think of the third appearance of a treasure hunt.
Currently producing the first album!
Error while parsing data!
stay tuned!

* Toshimi Watanabe *

He has been visiting Yokkaichi over and over again, but Chaos is the first in five and a half years since the legendary "227 Incident"!
And what a treasure hunt night first appeared!

What can you do at that time? What is the land looking for?
Toshimi Watanabe is always thinking about new things and playing sounds.
What can you see in this treasure?
Please look forward to it!

* FRANTIC ABERRATION *
Treasure album from Nr.SIN at the last stage! The recording is now proceeding smoothly, and the next November treasure hunt will be held as planned.
It has been decided and will finally surprise many music fans with a period of long silence.

Please wait!

☆ Treasure DJ's: MOO! TAKASHI TORIMO K ★ G YASUYO


★ Ticket dealer
Treasure Hunt 059-354-9777
GARAGE PEANUTS 059-347-7201
HOLLYWOOD RECORDS 059-354-9002
Club CHAOS 059-354-9011
SUBWAY BAR 090-1720-2871
VORTEX 059-350-3705
◆ Masu 庵 059-386-1311

★ TOTAL INFO
Treasure Hunt 059-354-9777
GARAGE PEANUTS 059-347-7201

description
Performer details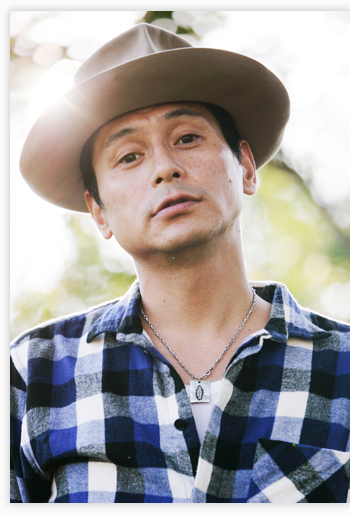 渡辺俊美
Toshimi Watanabe
Debuted in 1990 as TOKYO No.1 SOUL SET.
In 1995, made a major debut with the album "TRIPLE BARREL" (Edoya Records / BMG).
Ingenious sound that incorporates various genres and is not captured by established concepts attracts support from a wide range of people.
In 1997, he appeared at the first FUJI ROCK FESTIVAL.
In 2002, in parallel with the activities of TOKYO No.1 SOUL SET, he started his activities as a solo unit, THE ZOOT16, as a place to try his own musical curiosity and adventure. To date, five original albums including mini albums have been announced.
She also participates in a collaboration single with "Kate Niyagare" "Kate Niyagare + THE ZOOT16 / Burfried Stomp" and a session album with THE MODS tribute album, RICO RODRIGUEZ.
In 2004, the Jazz Compilation CD [BRUSHING WORKS Inter Play] series (all 4 titles / VICTOR), which was started by the unrivaled Jazz lovers, one of the unknown aspects of Toshimi Watanabe, is a stereotypical world. It is a song selection that is different from the general jazz view and club jazz perspective, and has succeeded in unraveling new ways to enjoy Jazz for young listeners.
At the same time as various projects, Kawamura Kaori, jazz vocalist akiko, Toki Asako, 2BACKKA, Cypress Ueno and Roberto Yoshino, etc. Music production and production of the TV Tokyo drama "Week Maki Yoko", planning of the movie "Moteki" Performs a wide range of music activities, including providing music for CDs.
In April 2009, he was in charge of the main VJ of the SPACESHOWER TV program "MUSIC UPDATE". From April 2010, he was in charge of the main personality of the Tokyo FM program "DOCOMO LOVE Family".
In September 2009, in the name of TOKYO No.1 SOUL SET + HALCALI,
NISSAN CUBE released a TVCM song "Tonight is Boogie Back" and recorded a smash hit.
In 2010, TOKYO No.1 SOUL SET celebrated its 20th anniversary, and the 20th anniversary best album "BEST SET" was released in February.
In October of the same year, a 20th anniversary live performance will be held at Hibiya Outdoor Music Hall (Tokyo) and Namba Hatch (Osaka).
In February 2011, Kyoko Koizumi, Yoshie Nakano (EGO-WRAPPIN '), Yoko Maki and other collaborative cover albums featuring female vocals were released.
The band "Inawashiro Lakes" (Toshimi Watanabe) was formed in 2009 by Takashi Yamaguchi (Sambo Master), Shinji Matsuda (THE BACK HORN), Michihiko Hatauchi (Wind and Rock) and musicians and creators from Fukushima. Was in charge of BASS), and after the Great East Japan Earthquake, Fukushima Prefecture Reconstruction Support Charity Song "I love you & I need you Fukushima" was released on Tower Records only single. (All proceeds from CD sales were donated to Fukushima Disaster Response Headquarters).
On December 31, the same year, Inawashiro Lakes participated in the 62nd NHK Red and White Song Battle.
In 2012, from January 14th to February 26th, Toshimi Watanabe will hold his first solo exhibition "Sobakas" (venue: Kachidoki brf).
On February 8th, THE ZOOT16's first best album "Z16" was released.
Next week, on February 15th, the latest selection of the "BRUSHING WORKS INTER PLAY" jazz compilation CD "BRUSHING WORKS INTER PLAY", which had released 4 titles in the past, was released as "BRUSHING WORKS INTER PLAY My Favorite Swings".
In addition, on March 14th, TOKYO No.1 SOUL SET will release its original album for the first time in about three years.
Scheduled release. Further activities are planned in the future.

渡辺俊美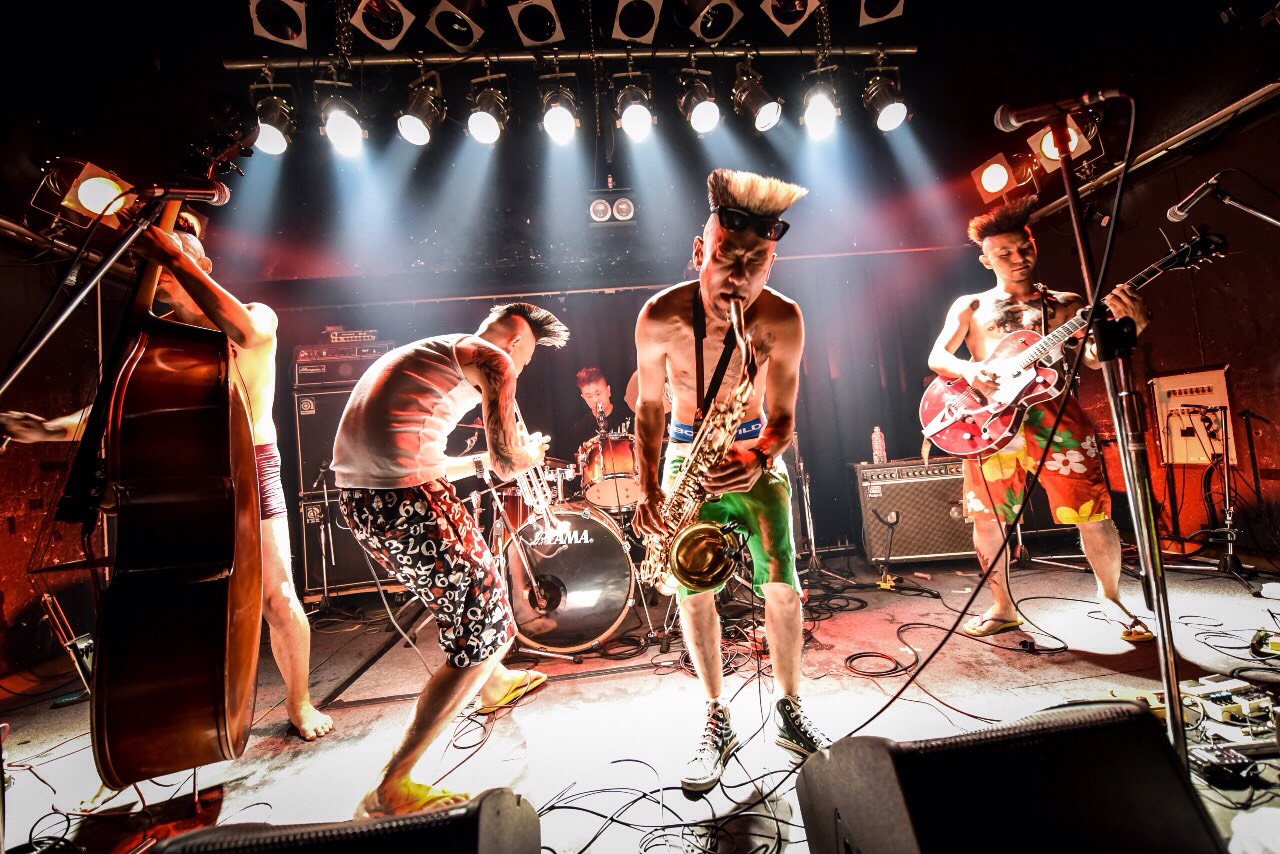 FRANTIC ABERRATION/フランティックアベレーション
Participating in various events such as Rustic, Hardcore Punk, US Hardcore, Mixture, SKA as well as Psychobilly events centering on "Treasure Hunt Night" in local Yokkaichi.
 
Rare band style including trumpet and tenor saxophone with psychobilly as the axis.
Dark Horn Section Meets Evil Psycho Sound !!

FRANTIC ABERRATION/フランティックアベレーション