A collaboration between a hot pot dish and a live event at Kobe Chicken George!
my_location
Location
​神戸チキンジョージ
room
Address
兵庫県神戸市中央区下山手通2丁目17-2 B1F
turned_in_not
Advance Sale
2500
turned_in_not
Tickets for today
3000
description
Event Details
Location
Kobe Chicken George
OPEN: 17: 30 / START: 18: 00
ADV: 2500 / DOOR:-
DOBERMAN / MOTORS / MOHIKAN FAMILY'S
* We will be serving hot pot dishes devised by each band.

Release date: Coming soon
Date: October 13, 2014 (Monday / Holiday)
Time: Open 18: 30 / Start 19:00
Venue: Kobe Chicken George
Price: Standing
Advance sale ¥ 2,500 On the day ¥ 3,000 (tax included)
Separate drink number with reference number


Name THE LIVE HOUSE CHICKEN GEORGE
Address 2-17-2-B1F, Shimoyamate-dori, Chuo-ku, Kobe City, Hyogo Prefecture 650-0011
Nearest station JR, Hankyu train, Hanshin train, subway, Port liner "Sannomiya" station 10 minute walk
TEL / FAX 078-332-0146 / 078-332-0156

Web reception
Error while parsing data!

Remarks
● Charged over elementary school age
● Entrance will be in order of ticket number.
● A separate drink fee will be charged upon entry.
● Watering such as drinks is strictly prohibited.

[please note]
All prices are tax included.
This content is subject to change without notice.
Please note.

description
Performer details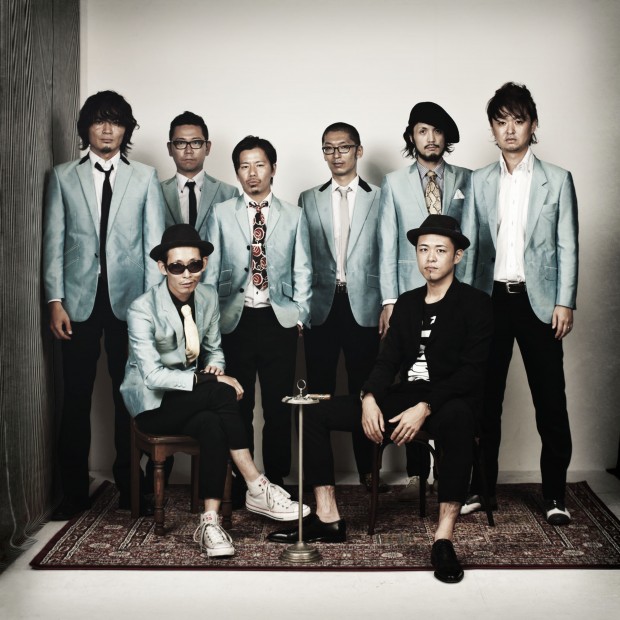 DOBERMAN/ドーベルマン
The night club is devoured by a unique sensibility based on ska music and a wide range of music, and soon emerges from the Osaka Underground scene.
DOBERMAN parties were held all over the world, and the overwhelming live performance with the pupil open continued to release a large amount of audience dopamine.
The music of the current form has attracted attention from overseas, and has received acclaim for his performances with specials, bad manners, busters and other skaters.
The stage was held all over the world, and he actively pioneered places of activity such as appearances in Europe tours and large festivals in Korea, and appeared in large-scale festivals such as Fuji Rock Festival, Alabaki Rock Festival, Fukuoka Sunset Live in Japan.

Over 15 years after the formation, he continues to run without fear of change, seeking new values. He has been active mainly in Osaka, and has released 2 mini albums and 6 albums by February 2013, and is actively performing live activities both in Japan and overseas.

DOBERMAN

Yasuhiro Koyama / Drums
Yoshifumi Kishikawa / Bass
Yusuke / Guitar
Takuya Hirai / Guitar, Acoustic Guitar, Harmonica
Kenji Hara / Piano, Organ, Accordion, Pianica
Goe / Trumpet
Swe / Trombone
Yoshida Takashi / vocal, lyric
Error while parsing data!

DOBERMAN/ドーベルマン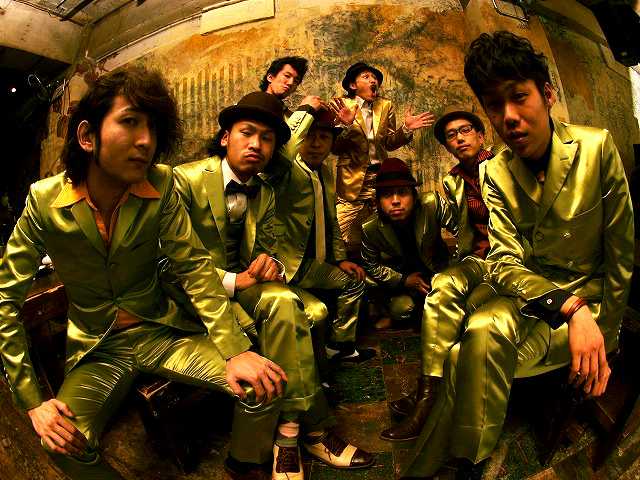 MOTORS/モーターズ
Formed in 2000 in Kyoto. An eight-person group consisting of Vo.DAIGOW, Gt. Hiromoto Fujiwara, Ba. Junichi Konishi, Tb.YUSUKE, Ts. Yuri Fumiya, As. Chitose Yusuke, Key. Yoshida Atsushi, Dr. Kubo Kenri.
While blowing in the wind of the ancient city of 1200, ska, reggae, punk, rock are repeated with their own interpretation,
He continues to be fascinated with what he sees at "live-lived live" clubs and live houses across the country.

2006 1st album "NUDE" released.
Sweeping the whole country on a tour with an album filled with initial impulses!

In May 2010, three years and a half after the first album, the long-awaited second full-length album "Mahoroba" was released with a more expanded expression and unique imagination!
Do not look away from the growing momentum of MOTORS after 10 years of formation!
Error while parsing data!

MOTORS/モーターズ