Music event by accordionist coba. Bellows Lovers Night vol.13 in Kobe
room
Address
兵庫県神戸市中央区下山手通1丁目3−8 高本観光ビル
turned_in_not
Advance Sale
4200
turned_in_not
Tickets for today
4200
description
Event Details
Location
Live Hall Club Moon World
OPEN: 17: 00 / START: 18: 00
ADV: 4200 / DOOR:-
Bellows Lovers Night vol.13 in Kobe
Performance date: Saturday, July 12, 2014
Open 17:00
Start 18:00
Venue: Live Hall Club Tsukiworld (Kobe)

Appearance:
coba
Gianni Fasetta
Kanako Katou with Dr. Tambourine
Keiichiro Ikumizu
MOHIKAN FAMILY'S
L'abeille
POPOGI

and more…

Ticket price: Total freedom ¥ 4,200 (tax included, with reference number)
* 1 drink is 500 yen
[Ticket General Release Date: May 17, 2014 (Saturday)]
Play Guide: Live Hall
Club Moon World tel.078-331-6450
Ticket Pia tel.0570-02-9999 [P code: 232-403]
Lawson ticket tel.0570-084-005 [L code: 54588]
e + http://eplus.jp/

[info] Live Hall Club Moon World
tel.078-331-6450 (Weekdays 13: 00-22: 00)
Error while parsing data!

description
Performer details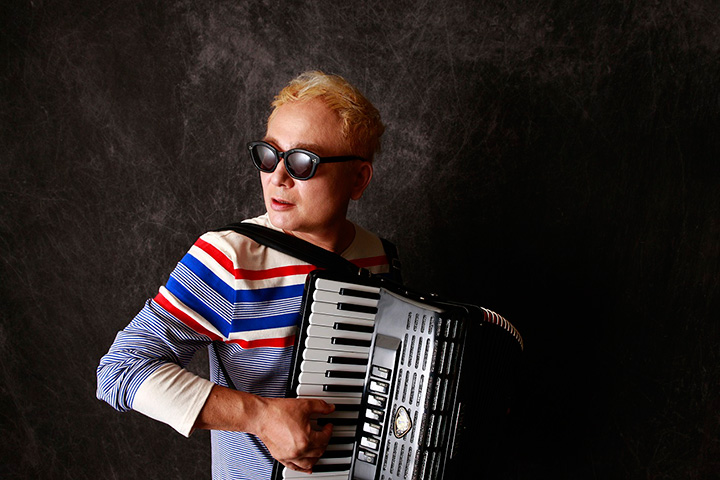 coba/コバ
Accordionist and composer
Wins numerous international competitions. Since then, CD releases in Europe and the No. 1 chart have made the name and music of "coba" continue to influence the world music scene across borders.
The tour has been renowned throughout the world as a leading artist in Japan, including European tours that have become a norm for over 20 years, and participation in world tours offered by Icelandic diva Bjork.
The work that always pursues high-quality sound has gained a high reputation both at home and abroad.
It is said that the music that changed the image of accordion in the world of pop music has become a music genre called "coba".
At the Vancouver Olympic men's figure skating, Daisuke Takahashi won the medal with coba's "eye", and Asuka Teramoto used the "door of time" at the London Olympics.
Over two seasons in winter and summer, coba's music set a monument on the world stage.
In addition, the film, stage, TV, and CM music that have been produced to date have exceeded 500 works. He has also produced many works as a composer, including works commissioned to performers and orchestras.
On December 21st, the 25th anniversary of their debut in November 2016, the 37th original album "coba?" Was released. A national tour "coba tour 2017 25th Anniversary" has been held since January 2017.

coba/コバ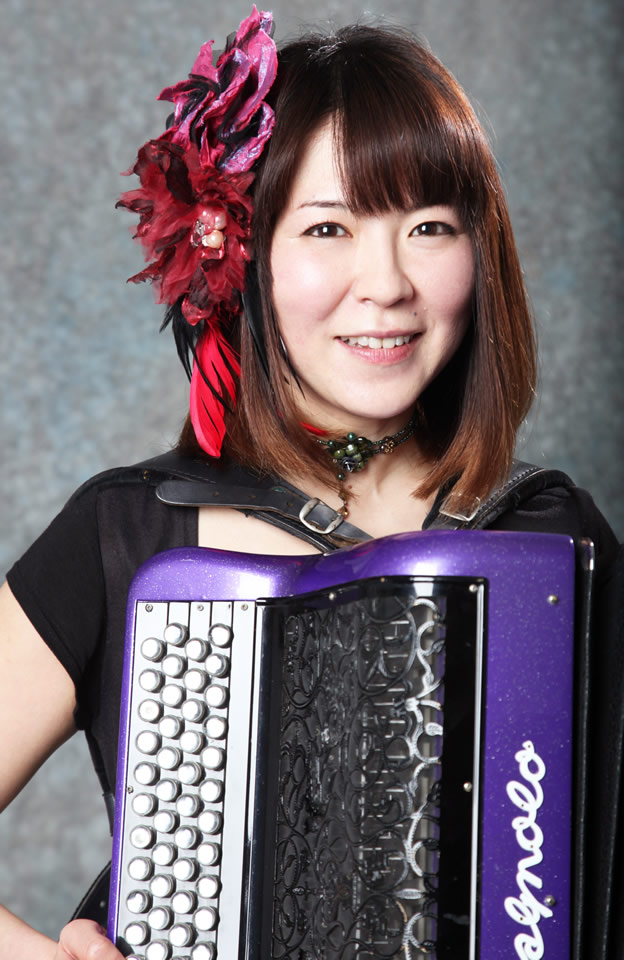 かとうかなこ
Started accordion from the age of four.

Wins a competition for elementary and junior high school students. Appears on TV and radio since elementary school. When he was a high school student, he won the overall victory in the accordion competition.

After graduating from high school, went to France.

Since there was no school to learn accordion in Japan, I studied in Paris for two years.
To learn more in earnest, go to an accordion vocational school in the Obernew region.
In the village where 50 out of 300 people are accordionists, spend 2 years in an environment where only accordion can face nature. While in school, he won the first place in the French competition in various departments. As a Japanese accordionist in France, he has a big topic.

French chanson and muset.

After returning to Japan, he released albums focusing on French dance music "Musette" and "Chanson" and started concert activities. During the concert activities, there were many encounters and discoveries, reaffirming that the accordion bellows is close to human breathing and emotional expression.

Entrust your accordion with your original feelings.

He started writing originals and released an ensemble album "Hidamari" (2004) with 11 artists, and an accordion complete solo album "Solo" (2007).
In 2009, Kanako Kanato arrived at a theme centered on the original song "Namida", which is not a classic skill nor French music.

The goal is to continue playing the accordion even after the age of 80.

かとうかなこ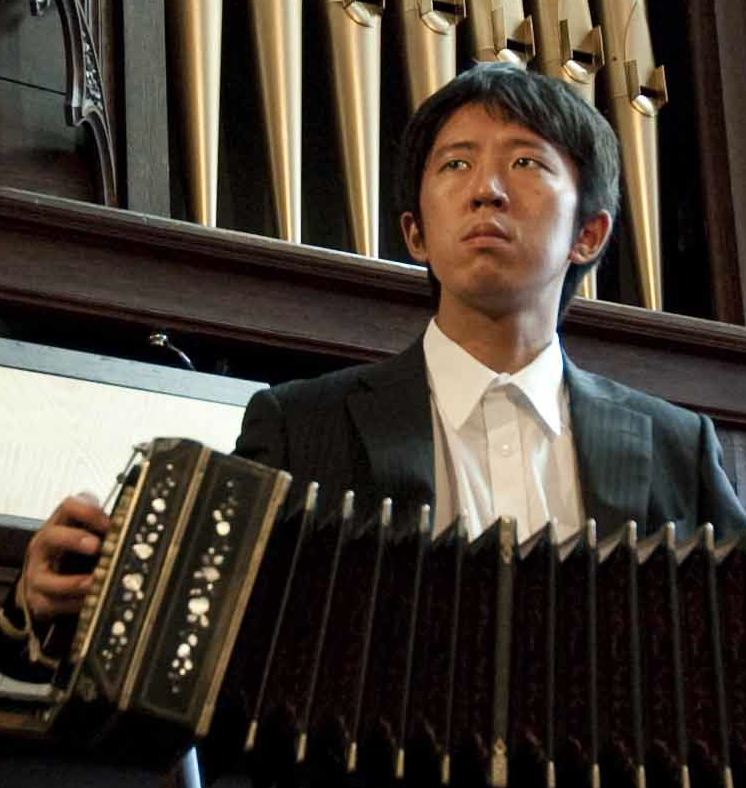 生水敬一朗
Born in Kaga City, Ishikawa Prefecture. In 2004, graduated from Saitama University with a major in music composition. Japan's first classical music bandoneon player. He presides over La musica Es.
After studying bandoneon with Ryota Komatsu, he moved to Buenos Aires, Argentina from February to March 2002 and from March 2004 to January 2006, and became the first classical music bandoneon player and composer in music history. Studied under the late Alejandro Barletta (1925-2008), and under the late Rene Marino Libero (1935-2010), who was also a disciple of Barletta in Montevideo, Uruguay.
During her study in Buenos Aires, she performed at numerous concerts and held recitals at Casa de la Cultura en Adrogue, Casa de la Cultura en Buenos Aires, and Museo de Fernandez Blanco. He also appeared as a Japanese classical band neon player on a radio station program on the Argentine nationwide network. Get an interview.
*
Primarily performing bandoneon solo, perform recitals at concert halls, churches, etc., and premiere Japan's works by Barletta and Ribero. In addition, accompaniment with a single bandoneon, to date accompaniment of flute, saxophone, violin, cello, oboe, soprano, vocal ensemble, reading.

生水敬一朗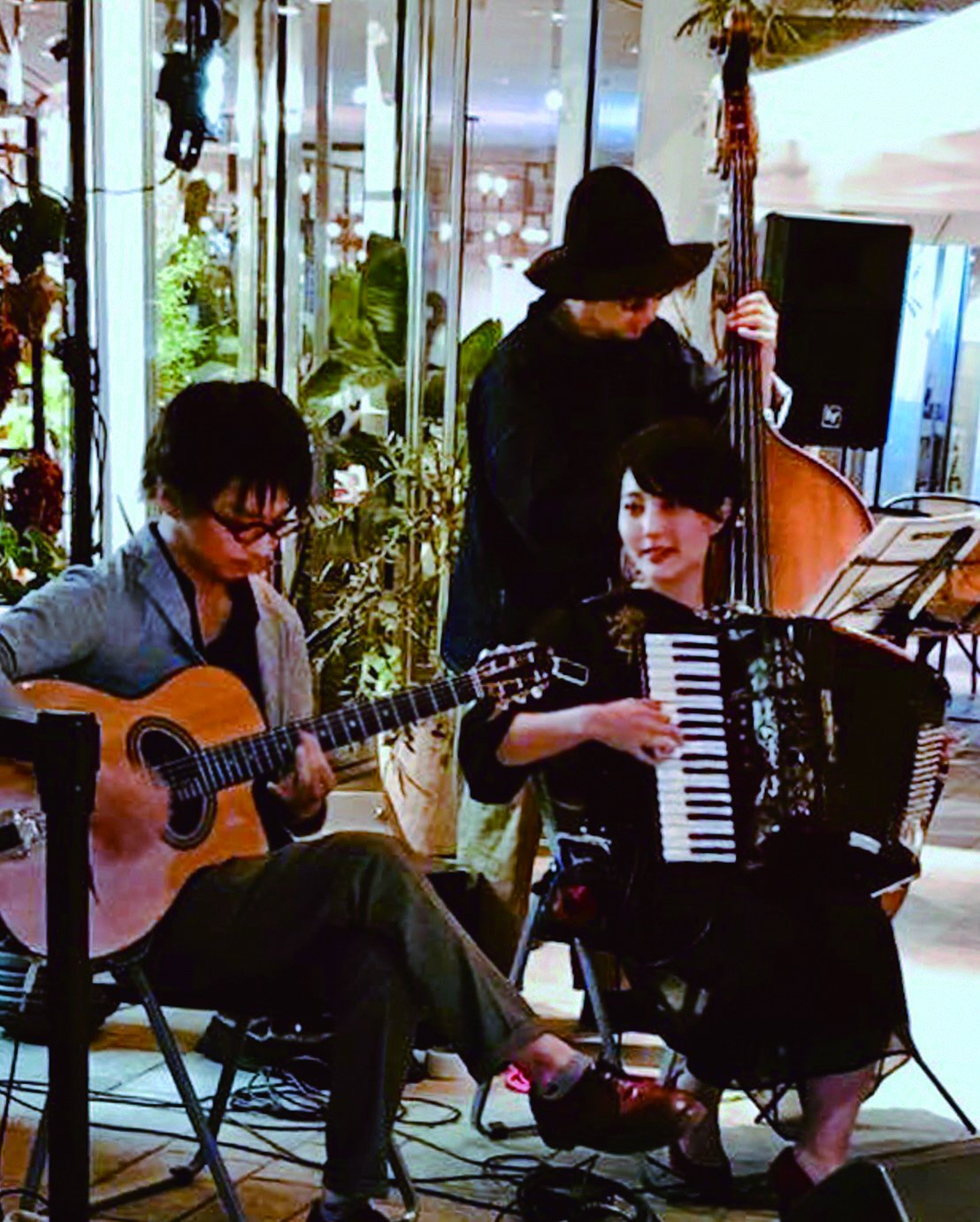 L'abeille/ラベイユ
An instrumental band by three people: an accordion, guitar, and wood bass. Performances include gypsy jazz, Irish, muset, and folk music based originals.
An instrumental band consisting of three members: Haruka (accordion), Yutaka Nakagawa (guiter), and Contrabass. He plays a variety of music including original, tango, gypsy jazz, musette, Irish and Middle East. Active in Kansai. Feel free to ask or consult about performances ♪
Error while parsing data!

L'abeille/ラベイユ

POPOGI/ポポジ
Unit of Accordion Kyoko Hayashibara and E. Bass Yoshikazu.
Since it was formed in 2004, it has been active in cafe live and events mainly in Kansai.
Accordion + electric bass =?・ ・ Playing from there is the scenery over the sky, the bottom of the sea, the other side of the earth, the melting sun on the red sunset, and the scenery of some days I want to see somewhere.
We would be happy if you touched POPOGI and made a trip with such a sound. .

POPOGI/ポポジ